This year especially so
September 4, 2014
The early days of September are tinged with melancholy, a nostalgia, a heaviness in my heart that predictably returns each year in late summer. I didn't think this month could be more melancholy that it already is - leaves turning red, yellow school buses rumbling, droopy sunflowers festooning gardens, and apples hanging low in the orchards. I was wrong.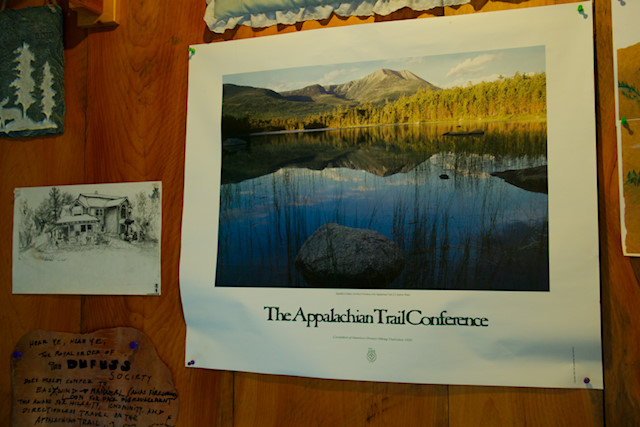 This September, supporting my family as they finish their thru-hike of the Appalachian Trail, feels like my most melancholy late summer.
I have never said goodbye to my children with a schoolbus waiting in the road but this year I say goodbye to them several times a week, watching them walk into the woods, faces turned back, blowing kisses, waving trekking poles in the air. My heart aches knowing I won't see them till tomorrow, or the next, that their night may be spent in chilly rain and their days will be hard.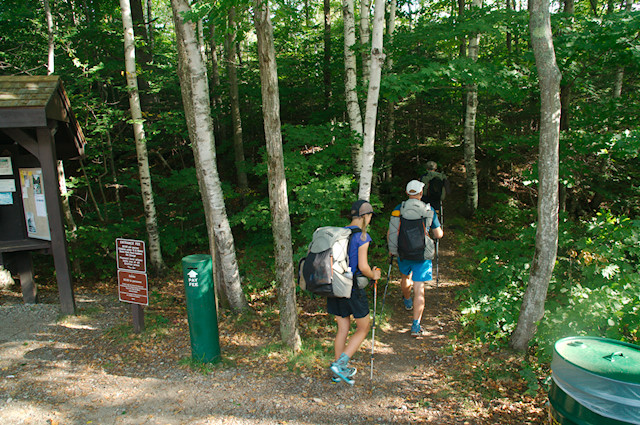 Waiting at a trailhead for them to come out of the woods is the best. Having not seen my family for twenty-four hours, or more, I am hungry to hold and behold, nourish and nurture. There is the joy of anticipation and the sweet relief, "thank you Jesus, they're safe", each time they walk into a road crossing.
Inevitably, way too soon, we must say goodbye for they have miles yet to walk before calling it a night. Trailhead meetings are the very definition of bittersweet, though mostly bitter, in the end.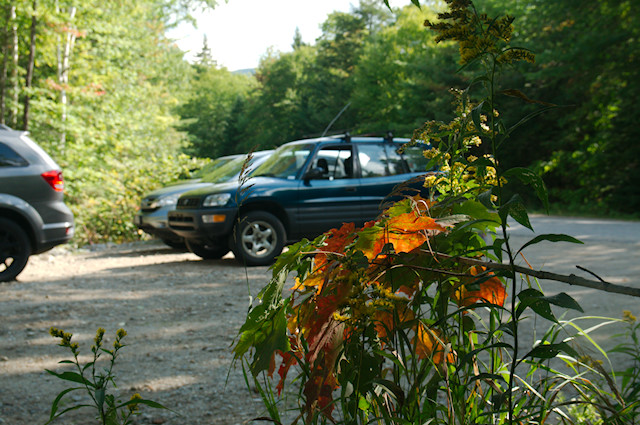 In between yesterday's roadside meeting at South Arm Road and today's reunion at Height of Land I sought shelter and friendship at The Cabin in Andover, Maine. A legendary trail hostel, the hospitality of The Cabin's owners Honey and Bear is bar none. After serving hikers for nearly 20 years of their "retirement", Honey and Bear will soon retire from running the hostel.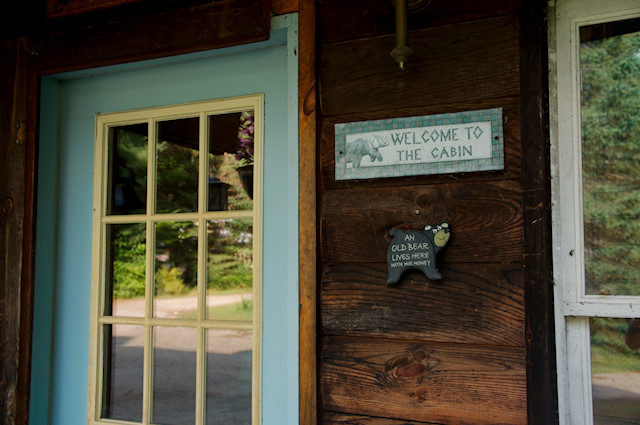 As I cooked with Bear last night and chatted with Honey this morning (such friendly people - always willing to lend an ear, tell a story, or help a hiker) this seasonal melancholy tugged at my heart again. Just as I am making my first acquaintance with these octogenarian trail angels, they, like late summer, are transitioning into another season of life.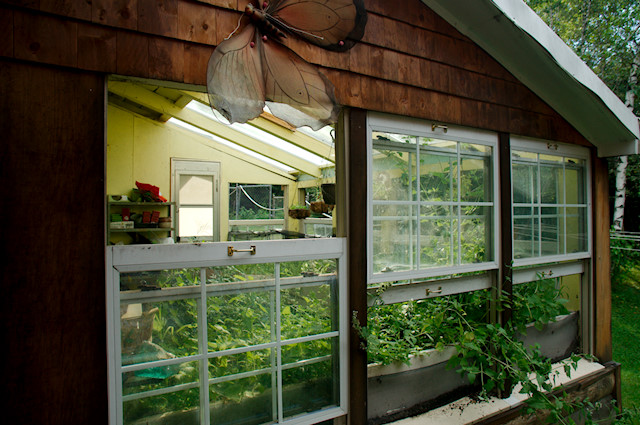 All around me the season is communicating hanging on and letting go, sweet hellos and aching goodbyes. Living that pattern myself right now might explain why I am experiencing, so deeply, the season's natural shift in that direction.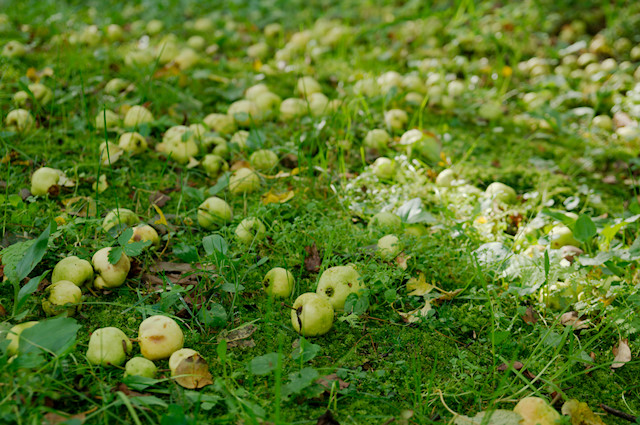 Twisting through the western Maine mountains, into the Rangeley Lakes region, the roadsides are adorned with neglected apples trees, gnarled branches heavy with harvest, littering the gravel shoulders with their pale yellow fruit.
In a nostalgic instant these forlorn apple trees take me back to our years of living in Maine when, every September, I took the kids apple picking at our favorite orchards. And as the country roads wind through small towns, fields, and familiar mountain terrain I am flooded with memories of summer camping trips and weekly hikes.
My family's view on the trail is one of mountain vistas and lake jeweled lowlands. My own view, driving as I am to support them, are the roads and towns of backwoods Maine. And even though we never visited many of these places while living here, their names are familiar and known. Driving through them feels like coming home.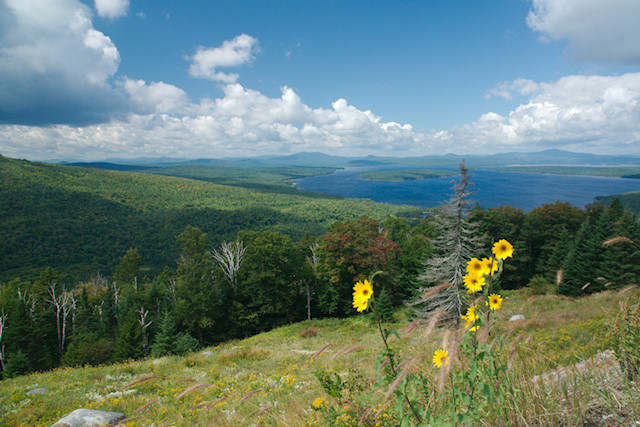 Home, and yet not home because home is where my family is. And tonight as I sleep snug in a quaint pine-paneled Rangeley apartment my family is pitching camp somewhere between route 17 and 4.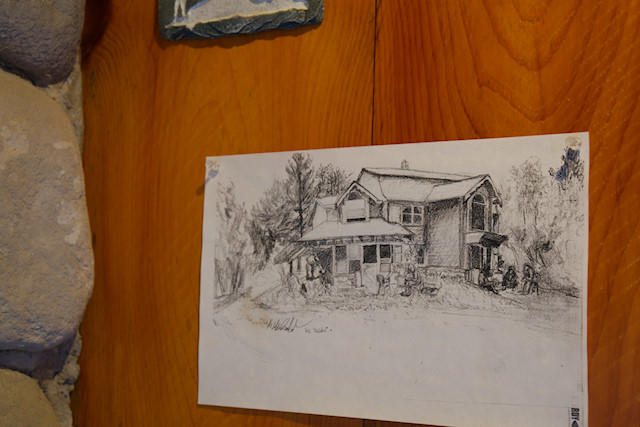 With only twenty days left to go before we reach Katahdin we are saying goodbye to our adventure with each step north and every road crossing rendezvous. In truth, we have been nearing the end since the halfway point, just like summer's steady march to fall after the June zenith.
I eagerly await the finish but this is a very special, if emotionally difficult, late summer and I don't want to speed it up.
With each roadside crossing, the heady hello and aching adieu, we are closer to that final goodbye at Katahdin. A goodbye not to each other this time but to this most adventurous, challenging, and life changing season of family life.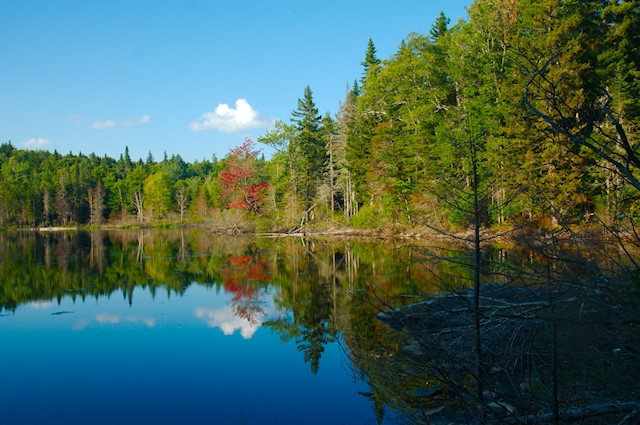 Yellow wildflowers against azure blue skys; chilly nights and sunny days; Maine's mountains rising from lakes; happy hellos followed by heart tugging goodbyes; and green leaves turning red - late summer seems to be a study in contrast and transition. A season of bittersweet experiences and memories. This year especially so.
Renee Tougas participates in affiliate marketing, including the Amazon Services LLC Associates Program. Whenever you buy something on Amazon from a link you clicked here, I get a (very) small percentage of that sale. See disclosure for further explanation.
You can subscribe to comments on this article using this form.
If you have already commented on this article, you do not need to do this, as you were automatically subscribed.