My sweet spot
February 10, 2015
I love how winter is a perfect time to enjoy the indoors, drink warm beverages, watch Netflix, knit, and be cozy.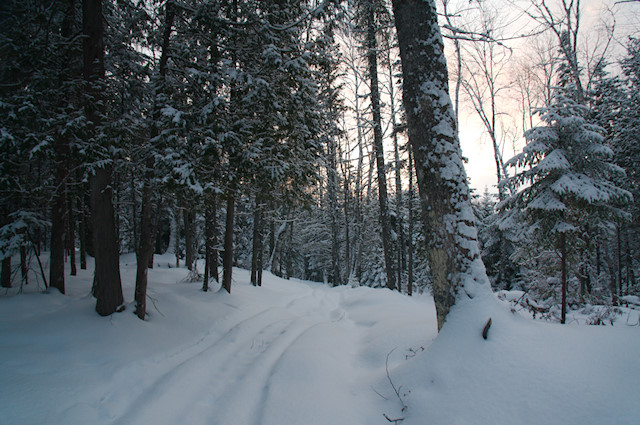 I have a strong "hibernate" tendency in winter and like to indulge that as much as possible.
The seasonal rest-mode of winter is an important part of the natural cycles. (Could someone please send a memo to Revenue Canada/IRS?! This should not be tax season! Too much work for winter.)
My default-mode in this cold, snowy season is to withdraw and hunker-down. But I suffer emotionally, physically, and mentally if I withdraw too much, from both social engagements and outdoor activity.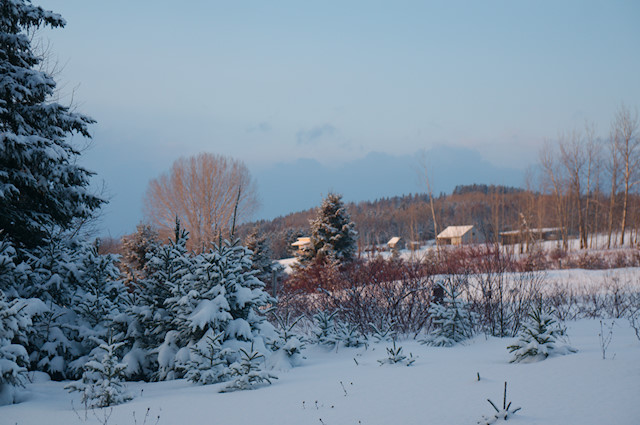 Two years ago I made a commitment to myself to get outside and move my body every day (or nearly every day) in all seasons.
This "body movement" is also called exercise but I've noticed that the word exercise is so 90's and is out of vogue. Movement is the new exercise. (Unfortunately, the word "movement" brings to my mind the well-known euphemism for the end stage of the digestive process.)
I have a certain resistance to exercise or movement. It doesn't matter what it's called, I respond the same way.
When I'm engaged in it, it's fine. (Unless we're talking nine hours of hiking everyday for six months, that's another story.) But getting over the hump, in my case, out the door, is the most difficult part for me. Always.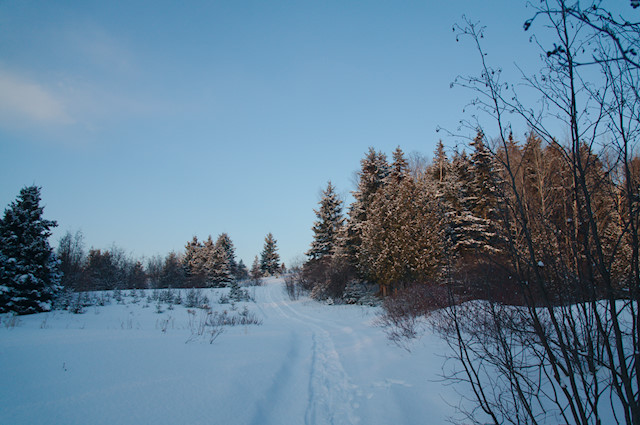 This is an example of the resistance I talked about in January's Kitchen Table essay.
As I wrote about in that essay, I could push through that resistance working against myself and be really frustrated, or I can work with who I am and how I operate to flow through that resistance. I choose the latter.
People with successful "physical movement routines" usually have their own tricks and routines that make it work for them.
Here's what works for me.
I choose activities I enjoy.
I like walking, hiking, casual running, cross-country and downhill skiing, all of which I do outdoors.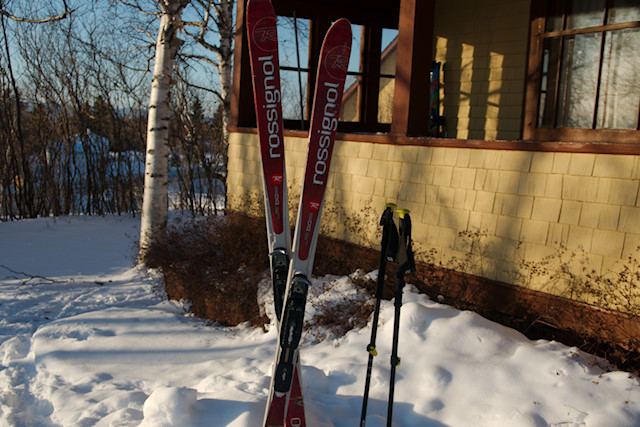 The outdoors part works well where I live and is a good fit for my interests. Because I'm also social and like gathering with other people, if I lived in a city I might consider group classes - yoga, dance, Zumba etc. I have done these in the past when we lived in Maine, though these were weekly classes not daily routines.
I choose a time that works for me.
This changes for me with different life seasons but right now the time that works best is right after my lunchtime reading break. I eat lunch and read. Then I go skiing or walking in the woods. It's the warmest time of day in the winter and it breaks my day up nicely. Morning Homeschool. Lunch and Break. Exercise. Afternoon Work.
I'm accountable to my family.
In our family, we use our relationship with other to help us in meeting our healthy living goals. For example, holding each other accountable for what we eat and encouraging each other to exercise. (Ok, so we require the kids to exercise and/or be outside each day. And this is how they earn their TV or gaming time.)
Each of us makes an effort every day to be active, and this effort encourages each one of us. And because we require our kids to be active (we feel this habit formation is of prime importance), we can't very well as parents not set the same example.
I have a secret motivation.
The kids have their own motivating factors for physical activity, usually fun. Damien is motivated by health and achievement, tracking and charting his progress with technical devices - a heart rate monitor, fancy watch, iPad app, you get the idea.
Beauty is what motivates me to get out the door, the promise that I will encounter something especially lovely. I also call this my sweet spot.
This winter, my afternoon ski has two different sweet spots. To get there I start at the front porch...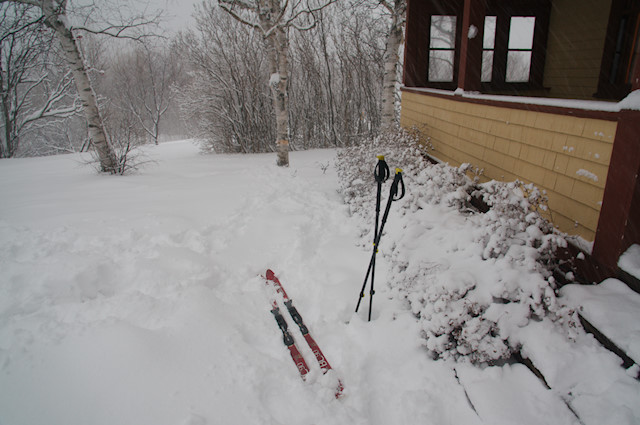 cut through the backyard, between the garden and the greenhouse...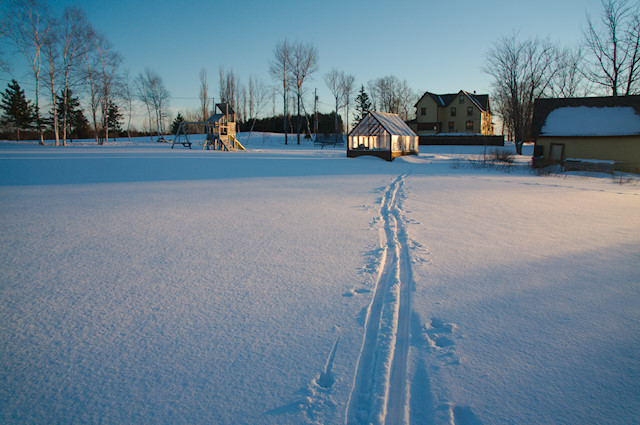 and ski parallel to the edge of the woods, along the field.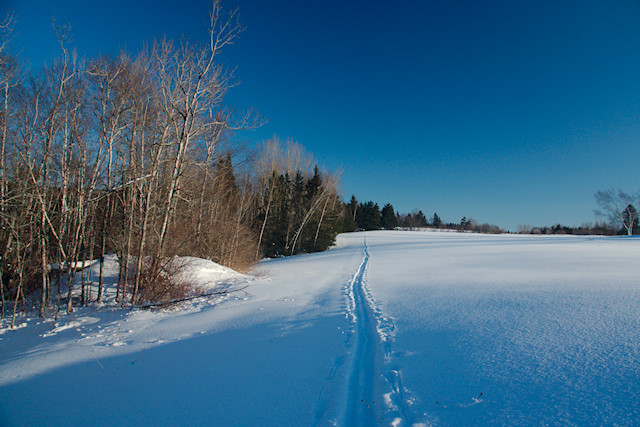 I dip down to cross the creek and then my climb starts, first through woods, then more field. I follow the snowmobile track, until I reach my destination - the larger stand of mixed evergreens on the hill.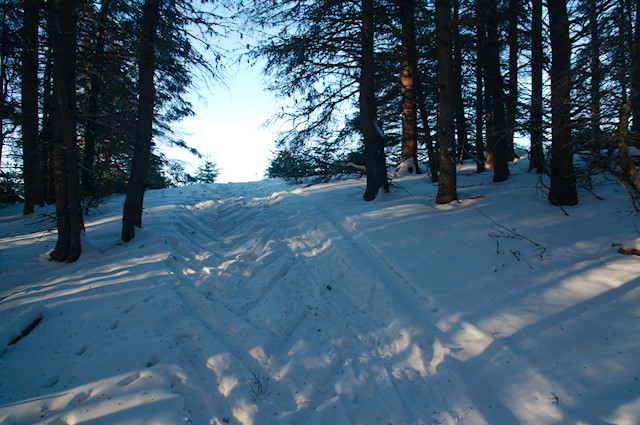 And it is here, in the evergreens, that my climbing is done, and I reach my first sweet spot.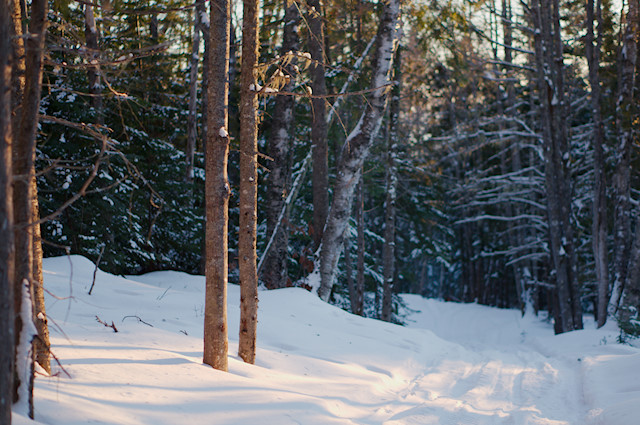 Surrounded by the quiet forest I know I'm on the descent, the work is done and the ease begins. At this point I am reluctant to return home. The woods is one of the places I feel I belong. I feel at home here. (I feel the same thing in my kitchen.) But I'm excited about getting to my second sweet spot and so I ski on.
You see that orange glow in the trees? That's sweet spot number two, calling me to come see.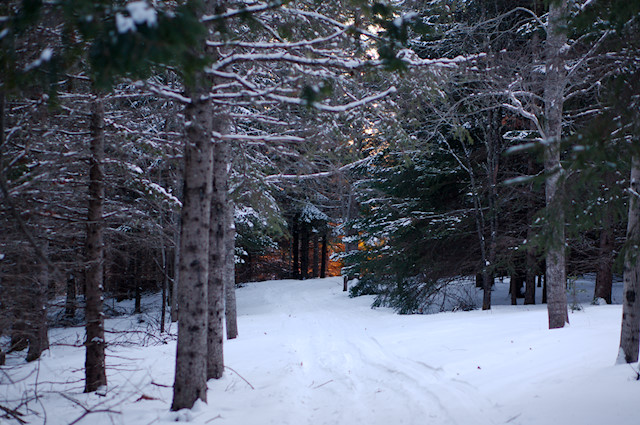 If the day is clear, or mostly clear, and the sun is low in the sky, as it on winter afternoons, this spot will stop me in my tracks, literally. And I will revel in the moment. Trees lit on fire by the setting sun, a jewel of brilliance in a white, green and grey world.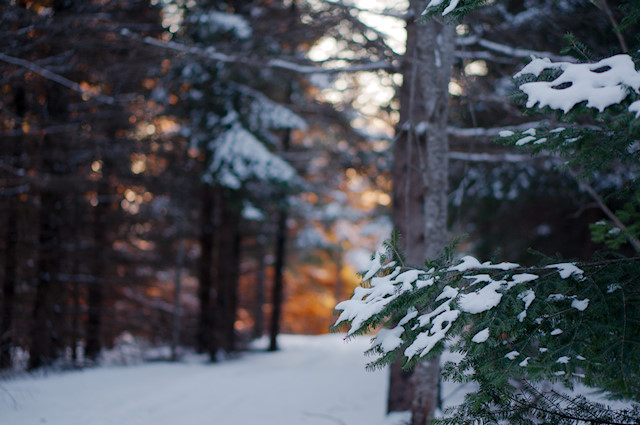 I never want to leave this spot, but I'm on the descent. My return is inevitable. And there's work to be done at home. Always work to be done.
My sweet spots are my motivation. I hold them in my mind as I'm disciplining myself to get out the door each afternoon, because yes, it is a discipline for me.
I don't know why getting out the door is such a beast for me, but it is. However, as soon as my boots are clipped in my bindings and I'm on my way, my reluctance disappears. Every time. I know this about myself.
I also know that I love the way my body feels when it's moving, not pushing too hard against the resistance but enough. 
Pushing to climb to that sweet spot, that sweet reward, before descending back home, through the field, across the creek, and along the woods.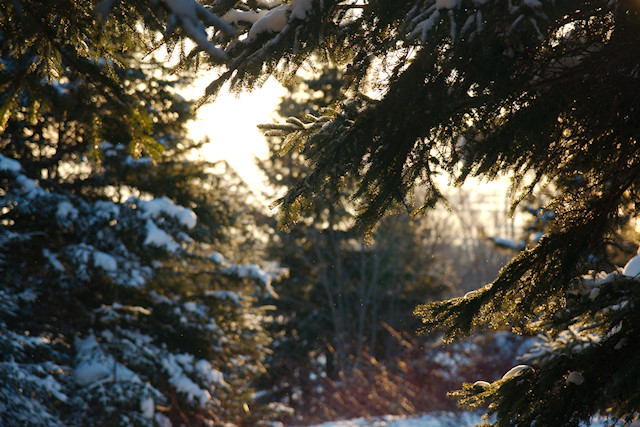 Back to the kids, the kitchen, and my to-do list. And a warm winter drink, herbal chai please, enjoying the memory of the woods and my barely-tender muscles reminding me how I got there, and home again.
You can subscribe to comments on this article using this form.
If you have already commented on this article, you do not need to do this, as you were automatically subscribed.