Hiking the Appalachian Trail
In the spring and summer of 2014 we fulfilled a family dream to thru-hike the Appalachian Trail together. Our children were 15, 13 and 11.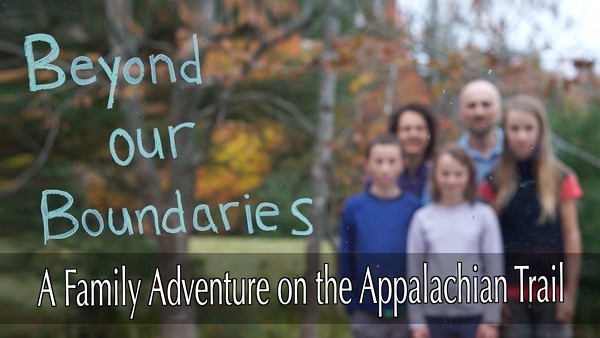 To share the story of our family thru-hike and to help us fund it, we produced a video series while hiking called: Beyond our Boundaries: A Family Adventure on the Appalachian Trail.
This video series is now available for free on You Tube.
I wrote a few posts during the hike and occasionally I write about the trail. All the posts on my blog related to our Appalachian Trail thru-hike can be found here.
I am publishing my trail journals and photos from each day of our hike at Outsideways.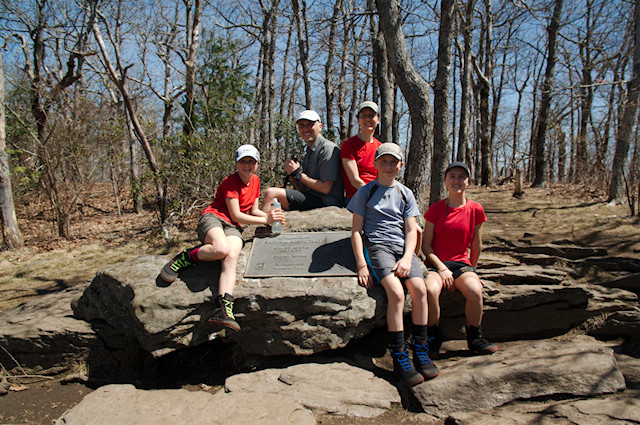 March 31 at Springer Mountain, Georgia
Trail stats:
Our Hike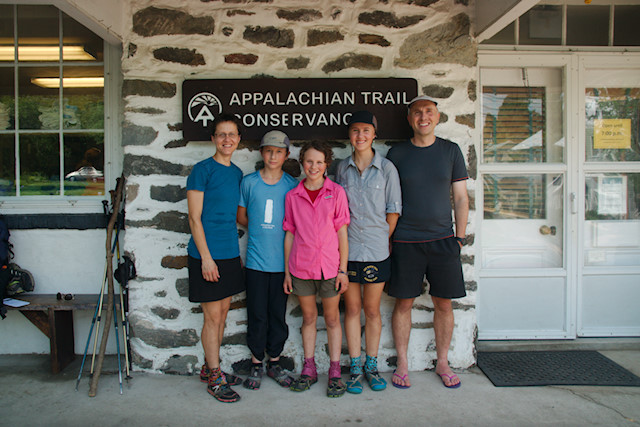 July 2, ATC Headquarters in Harper's Ferry, WV
Families on the A.T.
In April 2014, the Portland Press Herald published that:
There have been just 10 families and only 22 individuals under the age of 15 who have completed the trail since it was completed in 1937, according to the Appalachian Trail Conservancy, which manages the trail and keeps records on it.
The year we hiked we met three other families thru-hiking the trail. The Kallin family, who are personal friends of ours, successfully completed the trail on August 31st. David Kallin gave a TEDx Talk about their journey. Two other families completed the trail in late November 2014.
What does it Cost
This is a hard number to assess. The most significant cost once you're on the trail is food, as you need lots of it. Gear is also a big cost. Factoring in all the expenses of gear, clothing, tents, shoes (we needed to replace those every 500 miles or so), food and trail life costs (postage, shuttle fees, off-trail accommodations) I think $5,000-$5,500 per person (for a budget-conscious group) is a good estimate. In a group you get savings from economies of scale in certain gear & supplies (tents, cooking supplies, food quantities, and hotels) but hostels are not a savings for a group the same way they are for solo travellers.
This estimate does not include travel to and from the trail, the costs of maintaining life at home (vehicle insurance, subscriptions, etc), nor does it include health insurance or health care. We minimized our expenses by being debt-free during our hike, cutting back all non-trail related costs, and being homeless (we were in-between homes).
Our family received gear sponsorship from a variety of companies, a list can be found on this page, but most of our gear was purchased over years for our weekend backpacking trips, and we made some upgrades and changes on the trail.
As you will read elsewhere, the southern states are cheaper than the northern ones, especially for off-trail accommodations, eg. you can get a hotel room for a family for under $60, which is cheaper than staying in a trail hostel at $20/person. Here's a good rule of thumb for an adventure like this: whatever you think it will cost you, plan to pay more.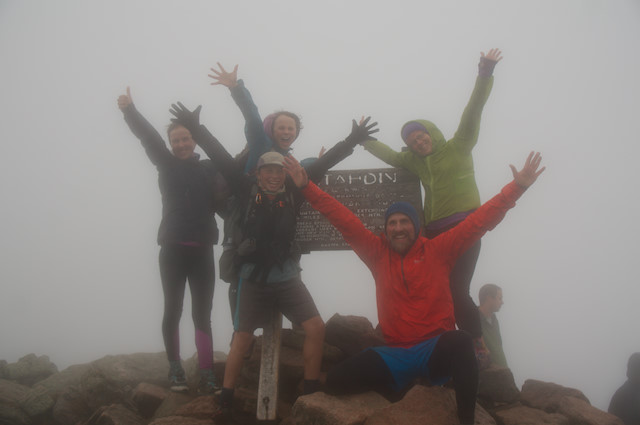 September 21 Baxter Peak, Mt. Katahdin, Maine
Other places you can learn about our thru-hike:
AT Thru-hiking Resources
An ongoing and developing list of resources* for people planning a thru-hike.
* I have not completely read or vetted these resources for accuracy. I don't personally recommend them, from experience. I get contacted by a lot of people promoting AT products and this is where I support those endeavors.
---
1. Appalachian Trail Conservancy figures.
2. Appalachian Trail Conservancy figures.