FIMBY Feature: January Baby
February 12, 2015
Do you find it challenging to get outside with your little ones in the snowy, cold weather? Do you have a hard time keeping them warm? Do you have a tyke who refuses to keep her mitts on, sending everyone back indoors sooner than you'd like?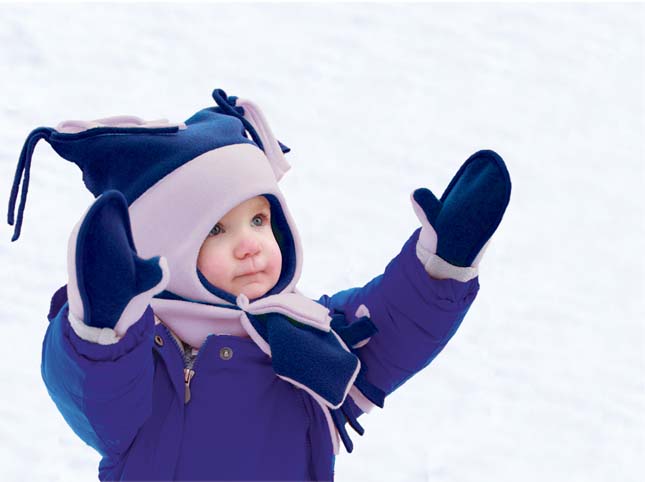 You're not alone.
Let me introduce to you Anna from January Baby. Maybe you can relate to her experience.
The year my daughter Robyn turned two she refused to do anything she was asked, especially wear her mittens. I thought, "when her hands get cold she will put on her mitts".
Wrong! I had completely underestimated the power of will. The result: her hands would get cold and she would start to cry. That was the end of playing outside. Then, while her hands were warming up they would start to ache and she would cry harder.
Using my experience in fabric and design, I came up with Smittens: the no-escape mittens. They worked, she couldn't take them off.
Then I thought, "Am I the only mom whose child refuses to wear their mittens?" I started looking around. There were mitten-less children everywhere. I knew what I needed to do.
Five years and two kids later, I started January Baby.
Why January Baby? Guess when Robyn's birthday is.
January Baby is a Canadian company (they ship to the US also). Their signature product is Smittens. Baby, you're not gettin' these babies off! They also make adorable winter hats and very practical and cozy neckwarmers.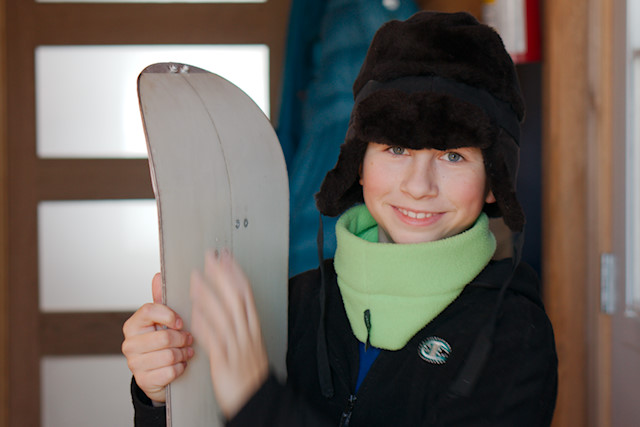 Not just for toddlers and tykes, January Baby's neckwarmers have become an important piece in our big kids winter wear. Laurent and Brienne wear them on those cold winter days for playing outdoors and I love mine for staying warm on the chair lift.
I highly recommend January Baby products, the construction and fleece quality is excellent. We wear our outdoor gear hard, and these hold up.
January Baby is offering a 10% discount to FIMBY readers on their fabulous products. Offer expires March 12. Use the code fimby10 at the checkout process.
And, because it's February and we all need a little bit of a pick-me-up this month, January Baby is offering one lucky FIMBY reader a neckwarmer of your choice!
To enter your name for the giveaway click over to January Baby (that's the link for the neckwarmers), choose a color you like, come back and leave a comment with your favorite color. (I know commenting is quirky here for some of you so you can also comment at FIMBY Facebook or send me a contact message if you can't comment on this post.) Giveaway ends Saturday midnight EST.
Giveaway now closed. Congratulations to Heather. And I agree, the red looks awesome. That would be my pick also!
Make the most of winter, dress for it, and enjoy it!
Do you want to see your small business, blog or enterprise featured on FIMBY?
Click here
for more information.
You can subscribe to comments on this article using this form.
If you have already commented on this article, you do not need to do this, as you were automatically subscribed.