My Summer Job
July 19, 2013
Je t'aime été.
I have reached my summer love stage. In love with nothing less than summer itself, and the change it brings to our lives.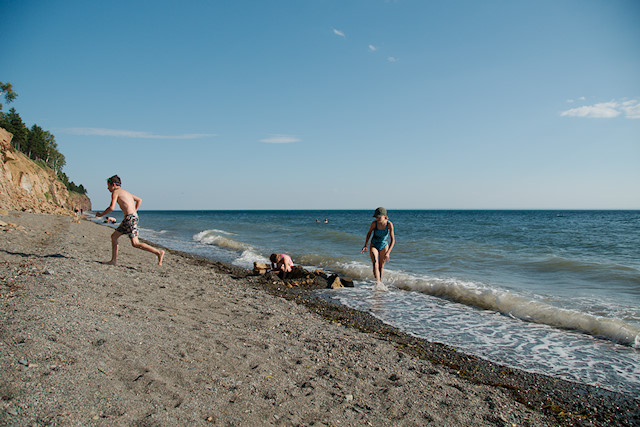 It doesn't hurt that the weather since we returned from our trip has been spectacularly summer. There were two very hot days in which it was hard to sleep at night, but other than that it's been perfect. Hot and sunny days with a few cooler ones for relief and downtime.
I am feeling especially blessed this summer because I love my job.
My summer job is to take the kids swimming and visit fun local places together; we live in a tourist destination and I have a stack of pamphlets to plan our outings with.
I love that my job is to pick up the farm veggies on the bay, go berry picking, and stock the fridge with summer fruits.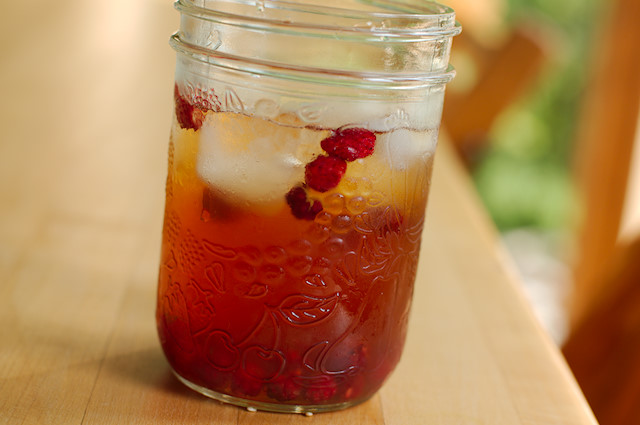 My job is to manage our home life and give some structure to our days so that we get the housework done and exercise together in the mornings; work on our projects in the afternoons; and share a healthy, albeit usually really late, supper to end our day.
And in-between the out and about and overseeing the schedule, my job also is to organize and plan for the fall school term and work on our upcoming thru-hike.
There are parts about my job I don't relish. This summer I have to work with our rental in Maine more than I like. (Oh, how I wish we could just sell it and be done.) And I have to steward our family finances through tight times. But as an ESTJ I have a few managerial strengths up my sleeve to help me work our family through these challenges.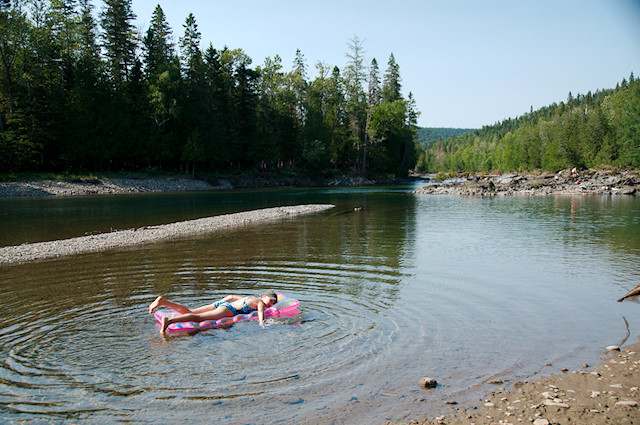 And those afternoons I have to spend answering e-mails and pinching pennies balance out with the afternoons I have to sit on the deck chair, reading, while supervising the kids at the ocean or a friend's pool.
This summer my work is firmly rooted in home and hearth, in moving forward family goals and plans. This is a welcome break for me from the growing angst I'd been feeling this winter and spring about my online work. That angst was draining me of energy and vitality. It was stealing my joy.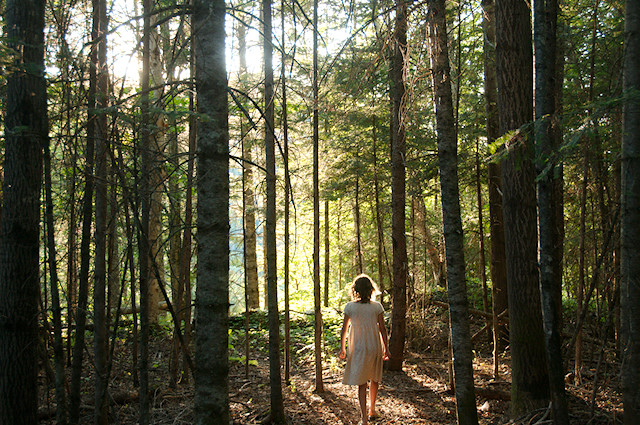 And now with a re-focusing of my heart to home and family, my vitality is returning. The vitality I feel in living well; living purposefully, according to our values and goals, and with beauty.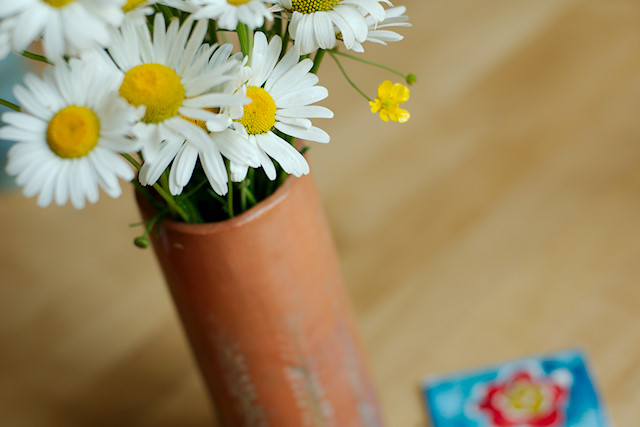 Ah summer, how I needed you. No wonder I'm so in love.
Renee Tougas participates in affiliate marketing, including the Amazon Services LLC Associates Program. Whenever you buy something on Amazon from a link you clicked here, I get a (very) small percentage of that sale. See disclosure for further explanation.
You can subscribe to comments on this article using this form.
If you have already commented on this article, you do not need to do this, as you were automatically subscribed.