March is for re-evaluating
March 3, 2010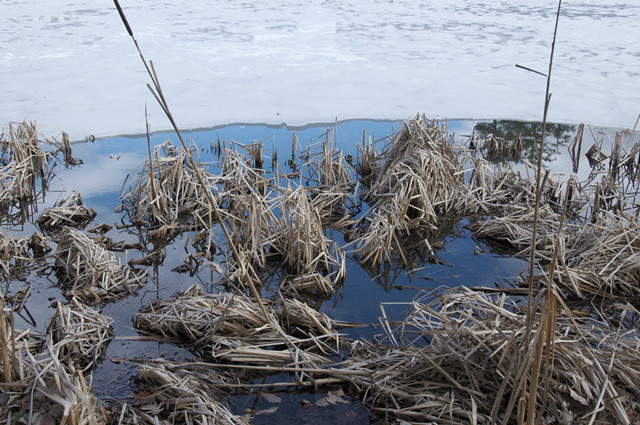 After a whirlwind month of finding new tenants (not planned), being sick (not planned), winter camping and family visiting (planned) and Laurent's birthday (anticipated but not so much planned) I feel, having turned the corner into March, I can finally breathe deep again. And return, if only for a couple weeks till the next set of family arrives for a visit, to my normal at-home schedule.
But my routine isn't just going back to the way it was, it's changing and moving forward.
I don't usually pick words or themes for my months, creatively or otherwise, but I definitely have a word for this month.
Re-evaluate.
Funny thing is, I had a word for last March also that I arrived at after an equally difficult February (what is it with out-of-control Februaries anyway?). The word for March 2009 was re-group.
This year I'm not just pulling things back together though, I'm re-thinking and making adjustments based on new creative directions we're moving as family.
One of our big projects is the integration of <a href ="http://www.outsideways.com/">ADVENTUREinPROGRESS</a> and FIMBY. This is an exciting undertaking with far reaching potential if we're able to carry it through to what we've dreamed.
You need not worry about content changing here. I love this little space and love the freedom to share whatever I want about my life, the Fun In My Back Yard. What I'm sharing here won't change but hopefully the audience for this blog will grow and with it the potential for my writing to support our family's endeavors.
In light of this creative undertaking and other goals we hope to accomplish I find myself in a season of re-evaluating. Although this is my word for March I'm sure this process will continue through spring and beyond.
Change takes time.
Specifically here a few things I'm re-evaluating in my life:
On-line "commitments".
I am encouraged by other mommy bloggers who are also thinking about the hours they spend on-line and re-evaluating how to better spend their precious time. This is a difficult line to walk, especially if you are trying to build a name for yourself as a writer, crafter, photographer - whatever. My own purposes in blogging have moved beyond creative expression, though that remains a large part of it. I have professional goals and using the computer as a tool and connecting with an on-line network of people is an important part of this picture.
Our stuff.
For years we've been trying simplify our lives and our belongings but now we want to take it a little further. Last month we
tackled our dishes
but we still have more to do in our kitchen.
Q: If you only use an electric coffee maker (I use a small french press for myself) once every 6 months do you really need to own one?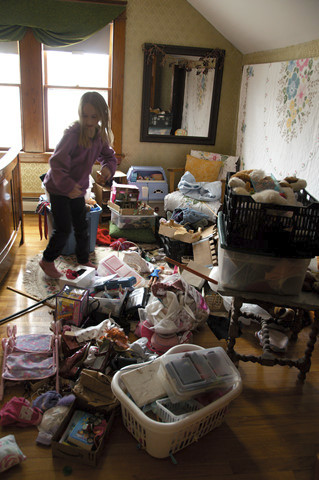 But the big project for this month is to re-evaluate children's stuff. Clearing out the girl's room so my dad could paint in there was a real eye opener. Right now the goal is to get everyone (ahem Brienne) on board. Then we purge and put back together the room with hopefully a lot less clutter under the bed and in the closet.
The garden.
With all the other creative work going on in my life right now I've had no desire to plan the garden; whereas I usually have spreadsheets and diagrams started by this time. I'm re-evaluating my gardening goals for this summer and deciding that this will be the year of mostly pretty perennials and I'll rely on our farm share and farmer's markets for our summer produce. As it was, my harvest from last year was so pitiful I have no strong desire to repeat that failed endeavor. I'll still plant some easy crops like spring peas and summer must-haves like tomatoes but I'm going to mostly enjoy the perennials beds I've built in years past and spend time maintaining instead of building. Building gardens takes a lot of creative energy that I don't have to give this time 'round.
So that's where it's at. After a month of just trying to keep home and hearth together I'm ready this month to move forward in changes; mentally, creatively and spatially.
What changes are you making these days?
You can subscribe to comments on this article using this form.
If you have already commented on this article, you do not need to do this, as you were automatically subscribed.