Living Inspired: Post-trip Reflections
February 4, 2014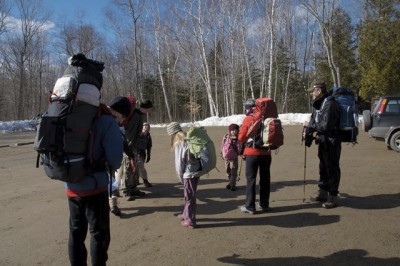 What a week we've had here in Maine, experiencing an incredible (and disappointing - where is the snow??) amount of rain, a work-visit from my parents and celebrating Laurent's 9th birthday. But before this week hit we started it all off with our winter backpacking trip to Camden Hills State Park.
Damien wrote a brief trip report earlier this week (with a video!) but now it's my turn to share photos of our beautiful weekend and a few thoughts.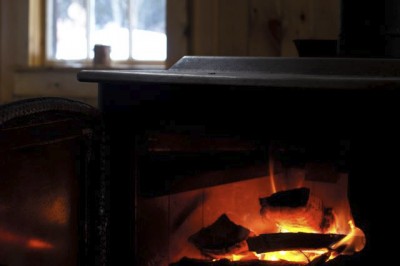 Trip Specs
Our destination for this trip was the log cabin ski shelter at the aforementioned Camden Hills State Park here in Maine. The shelter is not advertised you just have to know about it and reserve in advance for overnight stays.
We stumbled on this cabin almost three years ago and since finding this treasure we are always on the look out for other great places to stay like this. Reserving the shelter is incredibly affordable at $3.10 per person per night.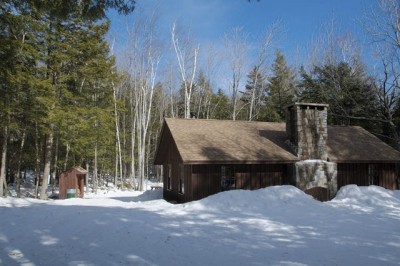 The shelter is situated 2 miles from the main parking lot on a multi-use trail which is fairly flat and easy to hike. From the cabin you can access several of the park's trails, most of which lead to or connect with trails that reach the beautiful views atop Mt. Megunticook. The cabin serves as a great home base for a weekend of easy, beautiful and not-too-remote wilderness exploring.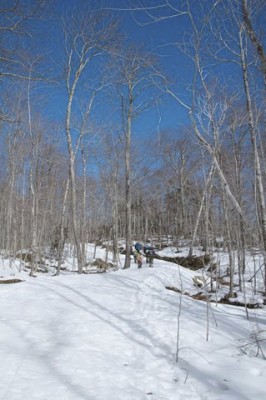 I could continue to give a synopsis of Camden Hills State Park and its trails but I'd rather talk about our overall experience (the photos will tell the hiking stories), the things we changed from last year and the lessons we took home from the weekend.
Getting Better at Doing This
Last year's trip was our first time ever backpacking. We backpacked again late last summer and the combination of those experiences together with further research gave us a few things to try for this trip.
Less clothes. It's so easy to overpack in this regard. We were very fortunate to have avoided the rain that started to pour a couple days after we returned home. Hiking in that cold, wet weather would have been miserable (talk about cabin fever!) and required us to pack rain gear. As it was we didn't take any. Nor did we take our really cold weather gear since the temperatures were very mild, hovering around freezing.
Better packs. Last year I was so sore from the pack I had. It was simply an ill fitting (though well made) pack for my petite frame. Damien, bless his heart - that man does everything possible to make me comfortable, sold that pack and bought me new one. It's a bit smaller (yeah! I don't have to carry as much weight) but fits me so comfortably. This year I felt I could have walked much farther with that pack on my back and I didn't experience any soreness like last year's hip and shoulder bruising.
Shared meals. This year we not only hiked again with my folks but also our friends Renee and John Sifferman (& their awesome dog Ronin). We shared breakfasts and suppers and each family was on their own for lunches. We divied up the shared meals which especially saved us time in packing (making double of one meal is easier than making 2 separate meals) and also gave everyone a break from cooking during the trip.
The more the merrier. This wasn't something we necessarily learned from previous trips but was an opportunity we have wanted for sometime; to enjoy the outdoors with other people, in addition to our cozy five-some. The outdoors is something we love. Things you love you want to share with others. What a treat to share this awesome family experience with both my parents and the Sifferman's. So many wonderful conversations, dreams, ideas, physical work, great food and lots of rest - all experienced together. Getting outdoors with like minded folks - highly recommended!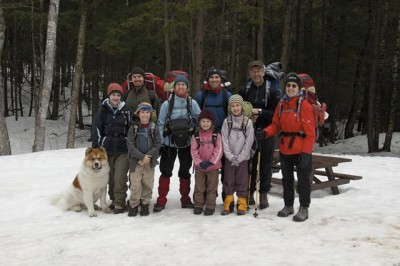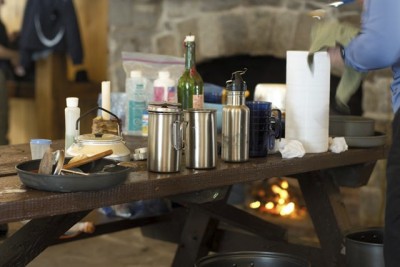 Something I realized on this trip is that I am not just along for the ride anymore because my husband loves this. I love this!
Sure, I don't particularly love the work of getting ready (which Damien does most of) but you know what, life is work. We're just choosing to spend those work hours in support of our values.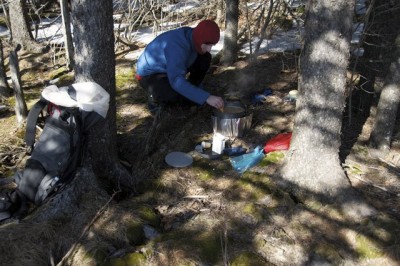 Choosing to live according to our values.
That was the huge take home message of the weekend.
We Value:
Family. The weekend had lots of that; three generations.
Hospitality & community building, did lots of that too.
The outdoors. Well of course that was the major purpose of the trip, actually getting into nature.
Creativity. Oh boy, you don't even want to know the crazy ideas we talked about (actually you do but you'll just have to wait and see). The possibilities to create partnerships, livelihoods and living spaces.
Our Faith. It's our faith that draws us outdoors and together with other people in the first place.
Real-life, physical work. Carrying your share of the weight, feeling your tired muscles at the end of the day but also feeling fulfilled and fit, what a fantastic way to go to sleep (at 8:30pm).
Good food (real food, prepared at home food). We ate so well, what a blessing. We do have other values but the weekend was rich in experiences that highlighted the most important ones.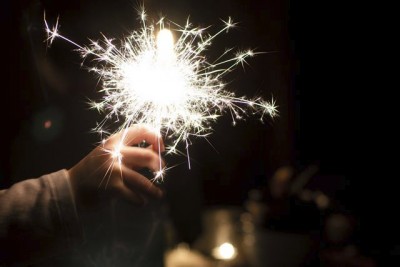 Living an inspired and inspiring life.
That was the other predominant theme of the weekend for me. This is intertwined with living according to your values because:
people who live authentically are inspiring and
you need to be inspired (and a little stubborn and idealistic) to live authentically.
Much of the weekend was spent talking and listening; dreaming and scheming. I came home from last weekend inspired to do something about it. To make changes on the small level that affect change on the big level.
In short, I came home inspired.
Our friend John talked about these same ideas in his reflections from the weekend. Great minds think alike!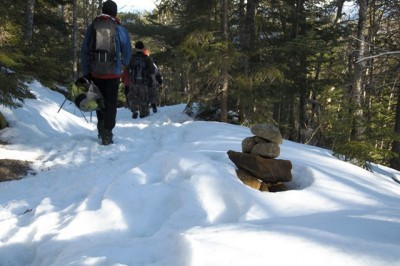 Right now the lesson for me is about putting our values and all the things we hope to accomplish with our lives into action. Putting our daily planner and our pocketbooks into where we say our heart is.
Hard work? Yes. But living the life you want is good work, life changing work, family building work. Kind of like backpacking.
Filed Under
Part of Series
Resource Library
You can subscribe to comments on this article using this form.
If you have already commented on this article, you do not need to do this, as you were automatically subscribed.