Launching Life 3.0
May 31, 2011
A couple months ago I mentioned the term Life 3.0. I didn't have any time then to explain what I meant by that. Now I do.
Very simply, Life 3.0 is what we are calling this next stage of our family life. 
Life 3.0 is:
having a mid-thirties adventure so we don't have a mid life crisis
knowing who we are as a family and living by those values
raising kids from young children into young adults
making big, big changes to pursue our passions and live wholeheartedly
A Little Family History
Damien and I started our married lives much like other couples. We married young (though that's not so common), Damien worked a 9 to 5ish job as a civil engineer and I finished my schooling.
On the side, Damien worked with computer technology having discovered that the readily available project management type jobs in civil engineering did not best use his skills or passions. When the opportunity arose eleven years ago for him to work a 9 to 5ish job in the computer industry, building his skills and expertise to support our family, we jumped at the chance. Even though the job was on the other side of the continent and in another country. We were young and adventurous. We still are. 
We left Canada with one baby and quickly welcomed two more, both born in the United States. One in New Jersey and one in Maine. New Jersey was a two year stint during which we discovered that family time (something not highly valued by his employers) truly mattered. We wanted to be together more as a family.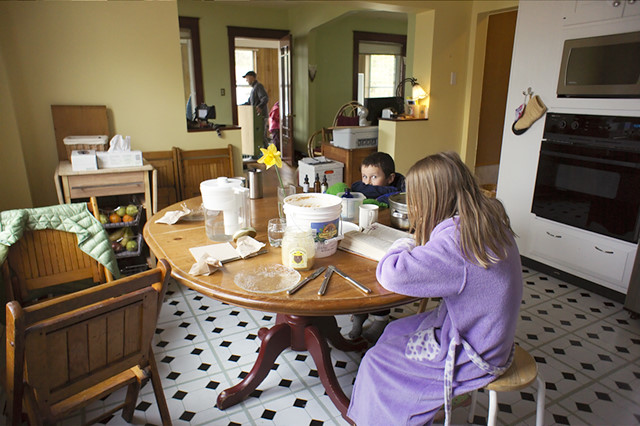 Through an interesting and unexpected turn of events we moved to Maine, where we lived for the past nine years. I invested myself wholeheartedly into raising children and managing our home, furthering my career as homemaker and mom. We re-discovered the outdoors and started our homeschooling journey.
After a few years Damien found a great job with excellent benefits, good work hours and environment, and stable income in the IT department at a private college. We made friends, contributed to our community, participated in church, bought a home and decided to stay. 
Or rather, we asked the government if we could stay, ie: we applied for permanent residency.
While we waited (and spent lots of money) for the government to get back to us on that we started talking seriously about our dreams for the next stage of our lives. We discovered and grew our creative gifts. We questioned the "daddy goes to work, mommy stays at home" structure we had built. We talked about what life would look like as we raised our young children into young adults.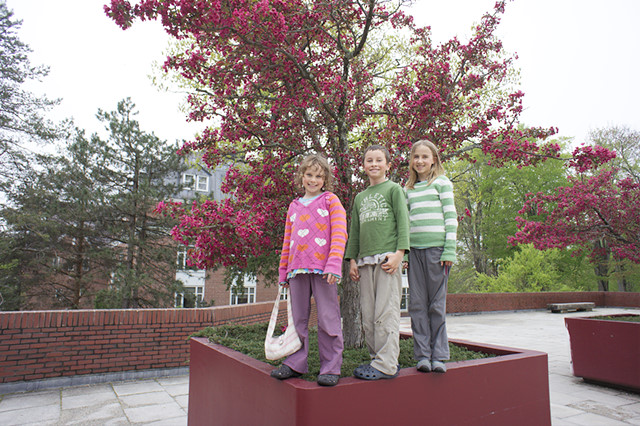 We decided we needed to make changes to create the life we envisioned for our family moving forward.
Only problem was - making those changes was not possible without our permanent residency. And permanent residency was not forthcoming.
So we made the very hard decision to move. To de-construct the life we had built in Maine. To leave our home, our routine, our community.
To take the lessons we had learned over the years, the skills we had developed, and the family identity we had nurtured to create the life we want. No longer willing to put our dreams on hold.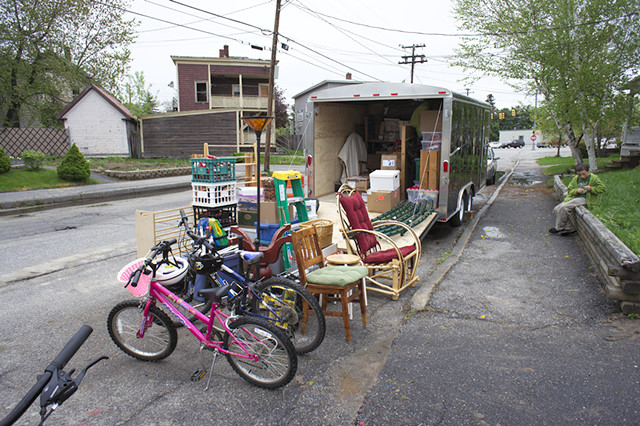 The Present Day
Last weekend, after years of heart-to-heart discussions, prayer, money management, dreaming, scheming, waiting, preparing, hoping, and hard work we took the leap. We moved so we could position ourselves in a place where we can actually follow our dreams and live the life we want as a family.
So begins Life 3.0.
The third stage (or iteration, as my engineering husband would call it) of our family's life. The first was our early married years in Canada - starting our family. The second was our move to the United States - growing our family and creating our family identity, building our careers and discovering ourselves as adults.
This next part of family life, Life 3.0, is taking the dreams, values and goals that grew out of those first two stages and running with them. Integrating our "earning money" lives with our family life - a merging of our careers into a family livelihood. Bringing together passions and purpose. Preparing to launch our children into adulthood.
Creating the life we want, with the family we love.
I have big plans for how I want to share this journey with you and how I can encourage and inspire you to follow your chosen path. All in due time.
There are still boxes to be unpacked and new family life routines to be worked out.
The photos in this post are mostly from our last week in Maine before the move. The packing and overall working our butts off to get out the door.
I took a bunch of photos that week. Not pretty photos, just nitty gritty, where the rubber meets the road type of photos. We also took video of our actual drive from Maine to Nova Scotia. This weekend Damien put those together in a short video with our family's moving anthem - American Dream by Switchfoot as background music.
You gotta watch the video and listen to that song. Read the lyrics, it suits our move perfectly.
Let the adventure begin.
Filed Under
Resource Library
You can subscribe to comments on this article using this form.
If you have already commented on this article, you do not need to do this, as you were automatically subscribed.