Because Why Not
June 5, 2011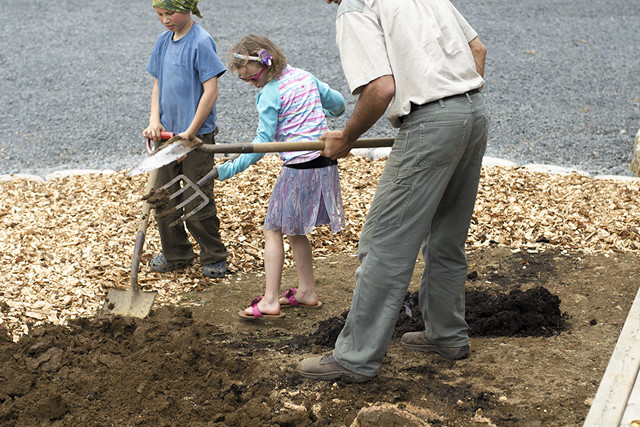 For the past two weekends the kids have been helping Nana & Papa build a garden. There's been lots of digging, mulching, stone laying, and watering. Celine has helped Nana with plant purchases and overall design. Laurent has helped Papa a lot with digging and hauling soil.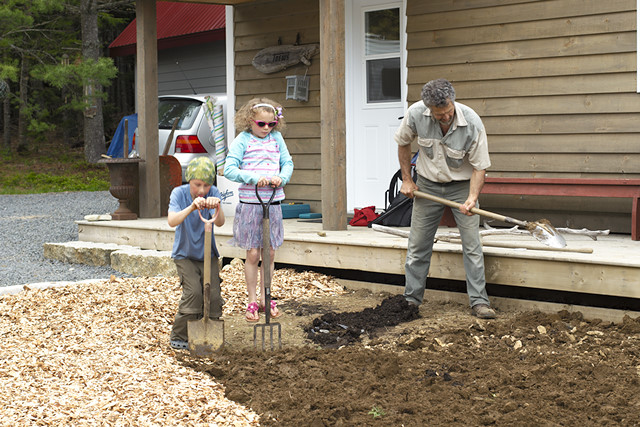 And Brienne... well, she lends a certain flair to the whole operation.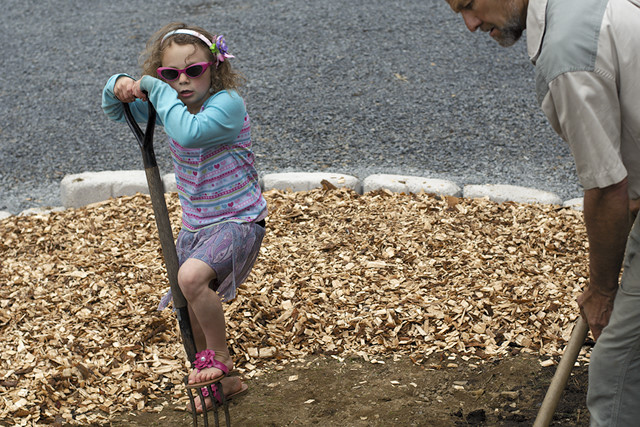 To be fair to her, she also is pretty good at wielding a shovel and wheelbarrow. These kids of mine are no slouches when it comes to garden work. Seems I've trained 'em well over the years. 
(For all you Maritimers Brienne picked up that skirt at our local Frenchy's).
You can subscribe to comments on this article using this form.
If you have already commented on this article, you do not need to do this, as you were automatically subscribed.