Knowing the learner (a story from the strawberry field)
July 24, 2013
The kids and I went strawberry picking this week. It was our first u-pick farm (ferme cueillette) experience since moving here. This is the only strawberry farm in my area that I know of.
They are a big operation, growing strawberries for the Gaspe region and also producing strawberry products including wine, pies, and sauces. They are especially known for their wine, which I've really enjoyed. Hic.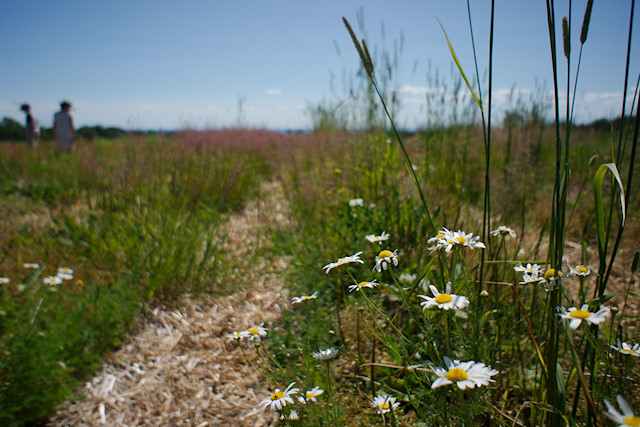 Their u-pick operation is obviously not their main income source. Based on my experience there, it appears the farm relegates some old, weedy fields (whose strawberry plants have seen better days) to be made available to tourists and the area's senior citizens. A demographic content with a leisurely hunt and find type strawberry picking experience.
These particular berries weren't even all that sweet. Yet, I know this farm produces sweet berries, I've bought them in the grocery store.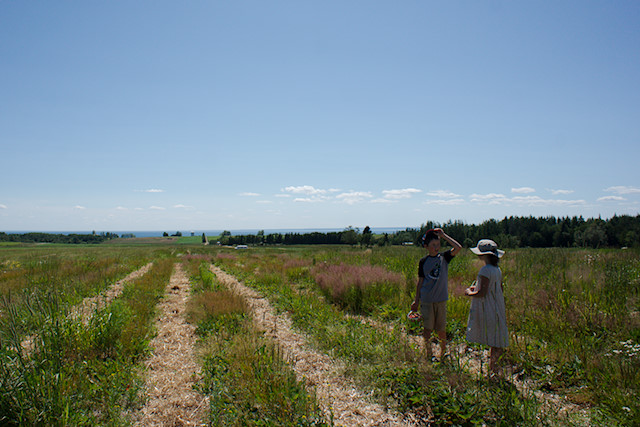 The picking experience was somewhat disappointing but who can complain with a summer's day view like this.
And I'm not stocking up the freezer for winter. We were out there mostly for fun.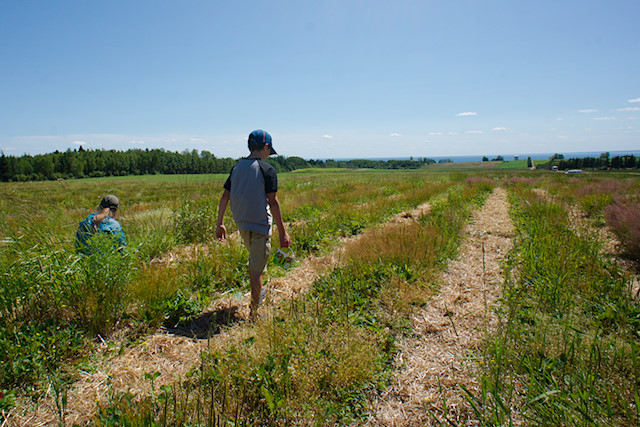 The picking was completely disorganized. I'm used to following a strawberry picking order: start here, pick through thoroughly, and place the flag where you stop. This u-pick operated a little different - harvest from wherever you can find the berries and move around as much as you like.
Personally, I like following a more linear pattern of working.
While I was out there bent over and scrambling around for the best berries, I thought to myself how this was probably my least favorite strawberry field experience. Except I was still having a fabulous time because I have a strong affinity for berry picking, the day and view was absolutely gorgeous, the next stop was the beach, and farm baked pie was our reward. I wasn't complaining.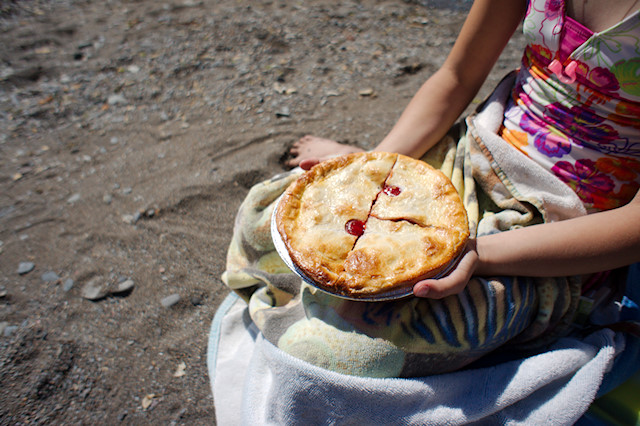 When I met up with Laurent, this is what he told me of the afternoon, "this is my favorite strawberry picking ever!" And he's done a lot of picking in his young life.
I laughed and told him my frustrations, to which he rejoined, "but I love that you can go anywhere you want. You don't have to stay in one line."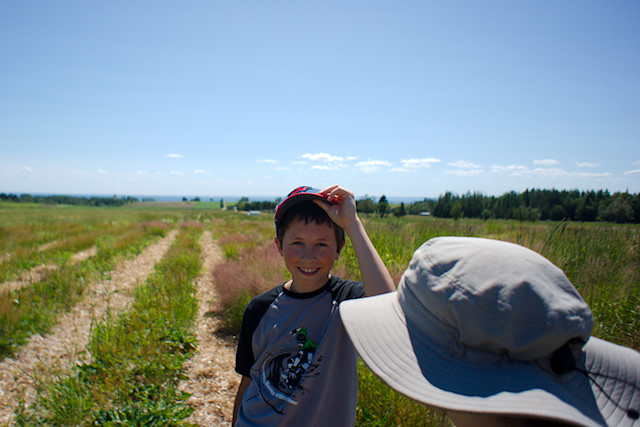 And if that isn't Laurent! Laurent is my non-linear thinker and learner. After years of guiding his learning I know this about my son. And understanding this became especially important in unlocking his reading struggles.
Non-linear thinking is what makes Laurent an amazing artist. There is no box for this boy to try to think "outside" of.
I loved this real life illustration of the way my son loves to operate and learn. He doesn't particularly like a disorganized mess and he asks for my help in providing structure where he struggles.
He also likes us, when he's motivated to accomplish something, to help keep him on task. He outsources his management and I'm fabulous at that. We work well together (smile). And of course we use these opportunities to incrementally teach Laurent how to self-manage, because Mom won't always be there to do the job! But perhaps he'll hire me when he's grown up.
Recognizing strengths, helping each other in our weaknesses - this is foundational to our homeschool.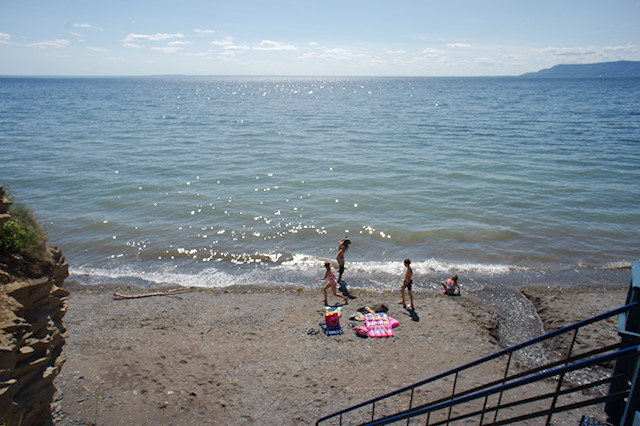 I love that I understand my son. Through years of raising him and his sisters, years of studying them, I "get" who they are and have a pretty good idea (for the most part) of how to meet their educational needs. This kind of knowing doesn't happen overnight, I've invested years in this work.
When some people find out we homeschool they react with a comment along these lines, "how can you know enough to homeschool your kids?"
Maybe they mean academics. How can I know all those subjects in depth enough? Or maybe they mean how can I know enough about child development and psychology?
The wonderful, freeing answer is I don't know everything in these domains. Nor do I need to.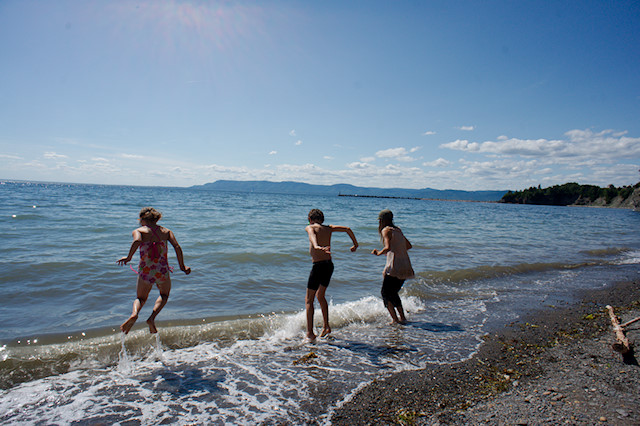 The only thing I really need to know is my kids.
I don't have to study a complete body of knowledge, or know all subjects inside and out. I have to know my kids enough to see what excites them and then we go from there.
I don't have to know all there is about learning styles, and understand every personality and intelligence type, and how to teach to all those differences. The only methods I need to learn are those that help our family and my children reach their goals.
It is so overwhelming sometimes when we think we have to know everything to homeschool our kids.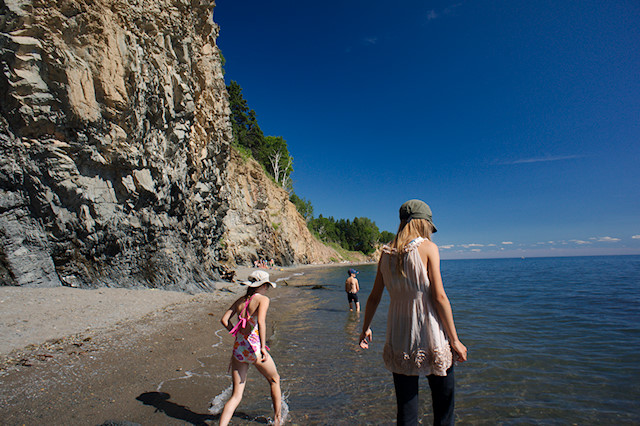 The only thing you really need to study and tune into is your kids.
Your kids (and mine) are totally wired to learn and when they encounter struggles, or you hit road bumps on the journey, you can absolutely look around for answers and resources and bring in any manner of assistance to help you or your children.
Online resources, books, outside-the-home classes and training - you can access all of these for either you or your kids. But you don't have to know all the options ahead of time or be an expert in all those things from the get go.
If I could choose to be an expert in just one thing during this stage of our homeschool journey, I'd chose to be an expert in knowing my kids and building a better relationship with them. Because knowing someone and having relationship with them is an excellent foundation for learning.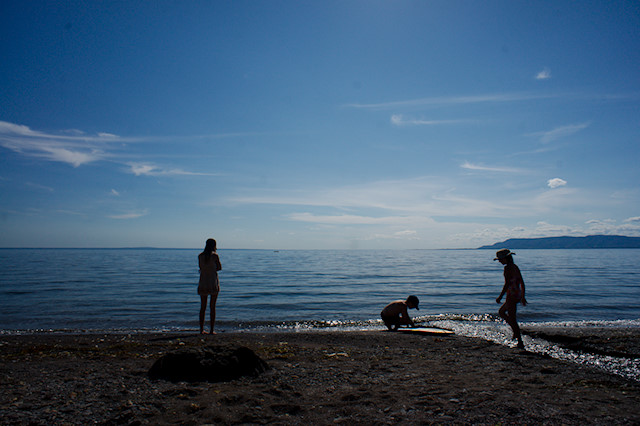 As it is, I'm not so much of an expert, I'm still a learner. But I know that if I keep tuning into my kid's hearts - their hopes, their dreams, and their struggles - and if I study how they are wired and what they love to do and learn, I will be able to provide for their needs and support their education.
I don't have to know it all and I don't even have to try.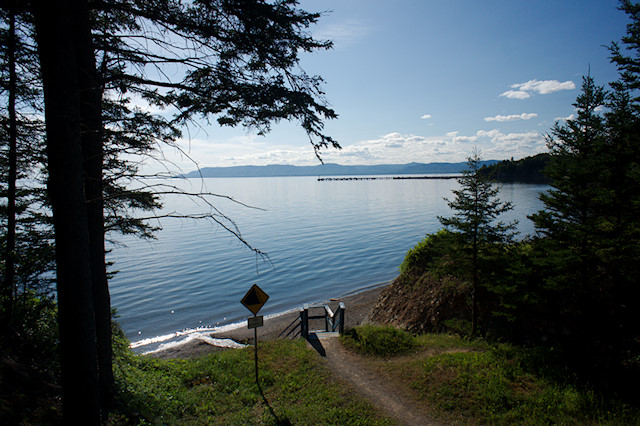 Now. Isn't that a relief?
Filed Under
Resource Library
You can subscribe to comments on this article using this form.
If you have already commented on this article, you do not need to do this, as you were automatically subscribed.