A twelve year old boy is a beautiful thing
July 26, 2013
He's sitting next to me on the couch. We're looking at photos together on my computer.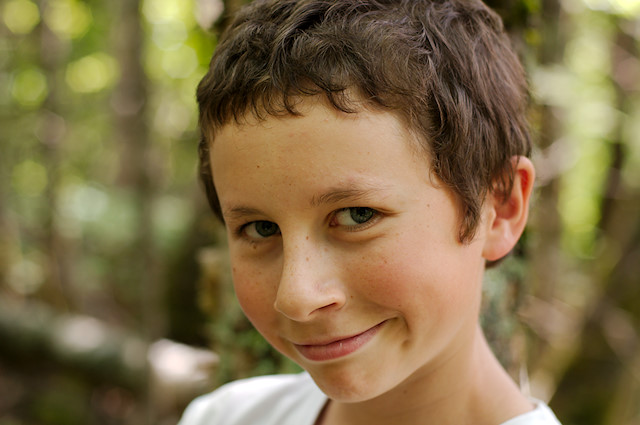 "There aren't many photos of me", he says.
And I realize he's right.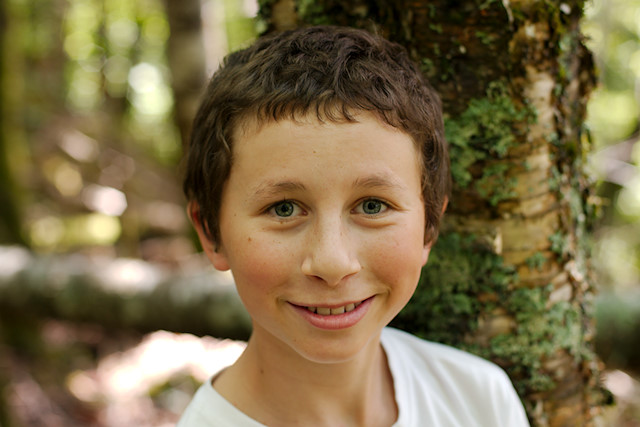 The girls are often attracting my camera's attention. The way their earrings highlight their eyes; their locks, one long, one curly; their outfits even, colorful, thought-out and expressive of their personality.
But the boy has an ever shrinking rotation of clothes, that always seem to need a wash. And his hair, thick and gorgeous, is never styled in any "oh mommy, take a picture of this" type fashion.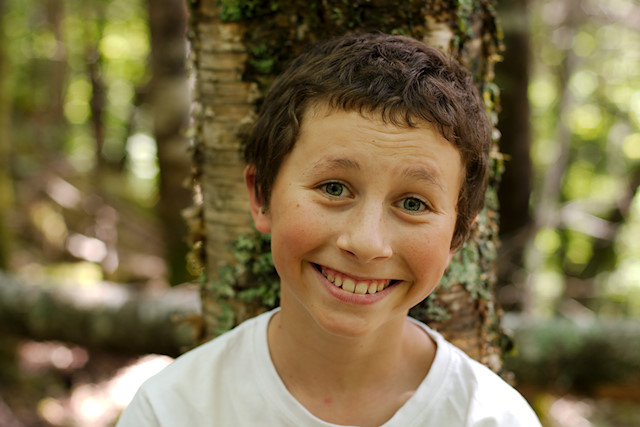 He's the boy in between, and he's been showing up in less of my spontaneous portrait sessions of the last six months or so.
So, we remedied the situation. Into the woods we went to find a suitable spot, and we managed to get about hundred or so shots before the bugs drove us indoors again.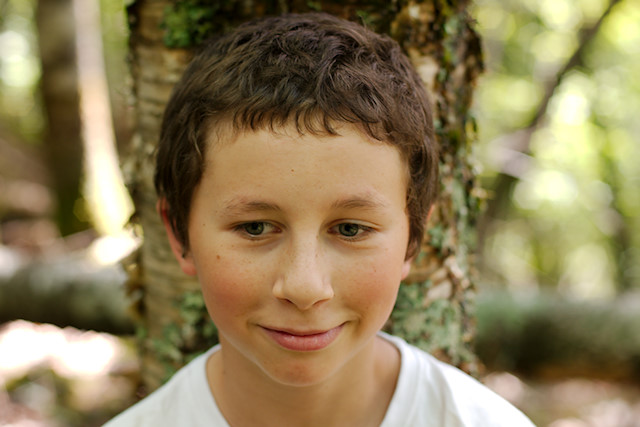 He was absolutely willing, eager even, to have my camera lens focused on him. My kids like it when I take photos of them. And they like to scroll through my blog looking for pictures of themselves. (smile) They've never complained or not complied with my photographic requests.
Even so, I'm not the best portrait shot. I have no bag of tricks to illicit the best smiles and casual poses. I rely instead on taking many photos so I can later sift through and find the best ones.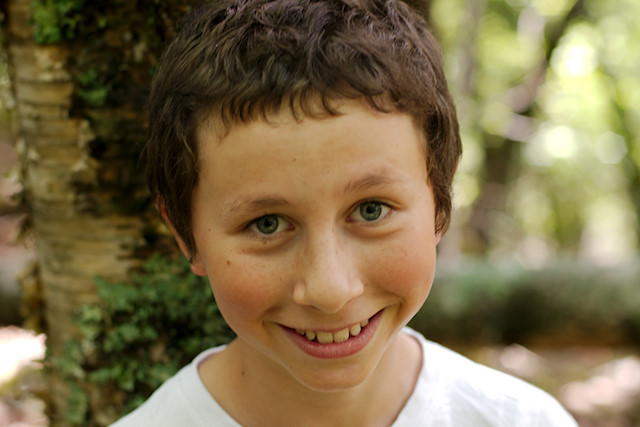 And the best to me are not necessarily the photographically best. Like the one that truly captures how he looks, but is not perfectly crisp.
But that doesn't matter. It's not about perfection. It's about remembering Laurent the summer he's twelve, happily (and really he is a happy guy) rooted in childhood.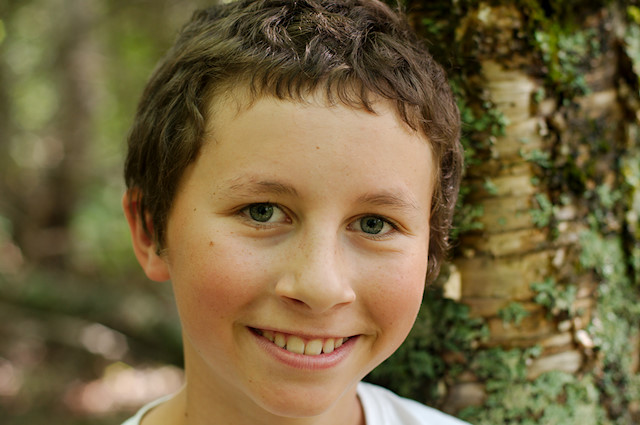 Dirty clothes, dirty feet and dirty fingernails. Mussed hair, toothy grin, and a sprinkle of freckles across the nose.
A twelve year old boy is a beautiful thing.
Renee Tougas participates in affiliate marketing, including the Amazon Services LLC Associates Program. Whenever you buy something on Amazon from a link you clicked here, I get a (very) small percentage of that sale. See disclosure for further explanation.
You can subscribe to comments on this article using this form.
If you have already commented on this article, you do not need to do this, as you were automatically subscribed.