Keeping Enthusiasm in Your Homeschool
February 14, 2013
Are you experiencing the winter doldrums in your homeschool routine yet? This is a well noted phenomenon (ok, maybe not a phenomenon per se but a definite pattern) in the homeschool experience.
After an initial flush of enthusiasm in January, usually the mother's enthusiasm to get back to routine after an indulgent holiday season, many homeschoolers find that they lose joy in their homeschool around this time of year.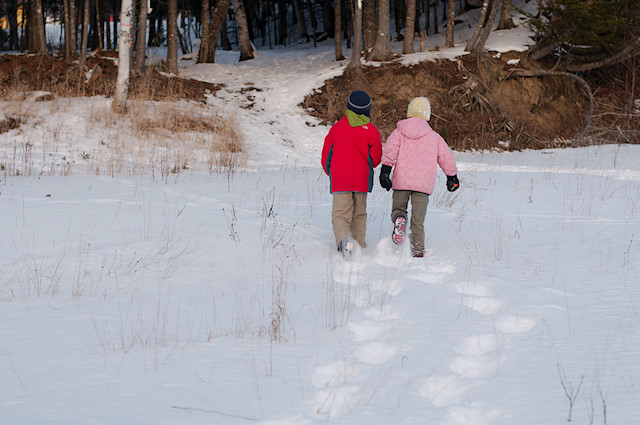 Some of this is seasonal and is simply cabin fever. Many people take a February break or mix things up for March. I've done both through the years. And sometimes it's enough. But sometimes we need more than a break. We need a change of perspective. We need a boost of encouragement and practical ideas for keeping our enthusiasm high in our home throughout the year.
To meet this very specific need, a need I see often in my private coaching, I'm offering a special group coaching webinar on Thursday, February 28th. That's just two weeks from today.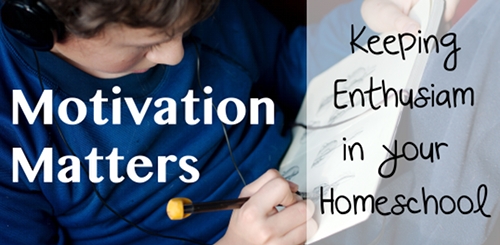 Maybe you're asking "where's the joy in this journey?" Your days are starting to feel like a slog and you're losing your enthusiasm. You wonder if you're actually cut out to do this.
If that describes you at all - you need this webinar.
Speaking from over a decade of homeschooling experience with my own ups and downs through the seasons of life and parenting, I am going to bring encouragement and insight right when you need it most.
Like a breath of mountain fresh air into your homeschool.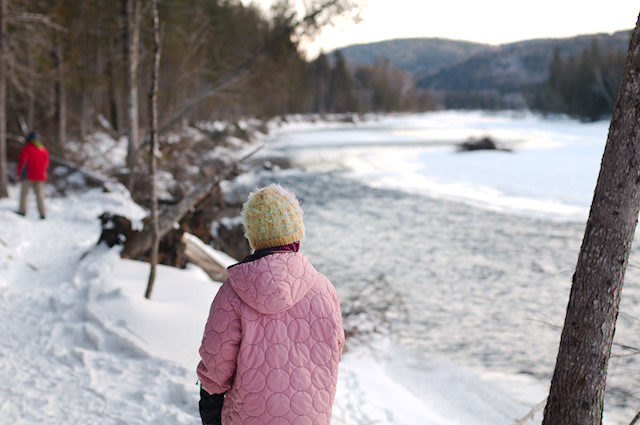 This webinar will be built around the needs of the participants. I'm tailoring this to you. But the following topics are sure will be included:
Feeling drained and what to do about it.
Moaning, groaning, whining, and complaining. Have you ever wondered, "Do Renee's kids ever complain about "doing school"? What does Renee do when her kids whine about math or handwriting practice?" I'm going to tell all in this session.
Seasonal living and learning.
"Pushing through", "shouldering on" and other potentially counterproductive mindsets.
The principles in this webinar are applicable to all stages of the homeschool journey but are targeted to the needs of children (and their homeschool parents) in the elementary, late elementary years, and junior high years. Roughly kids aged 6 to 14.
Some of you have asked specifically for me to offer a group coaching webinar for the later elementary years. This talk will speak primarily to that age. Though the principles are applicable to the younger years as well.
Remember the scheduling post I wrote last month? Actually, I published two. I promised a follow up to those posts with a bunch of tried-and-true scheduling tips from our home.
I've made those tips into a mini e-book and will be giving it away free to participants in this course.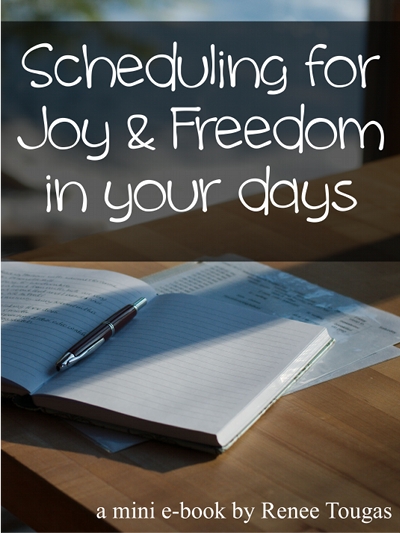 How we schedule our days and organize our homeschool year has a big impact on our motivation and enthusiasm. I intended to post these tips on the blog but it got kind of long and I want to bless those of you who join this webinar.
(Those tips and the audio file of this webinar will be available for purchase at a future date if you are not able to join the group live.)
Space is limited for the live webinar because I want to connect with you, not the masses. To register click here.
I look forward to talking with you, meeting you and helping you in your homeschool journey.
Renee Tougas participates in affiliate marketing, including the Amazon Services LLC Associates Program. Whenever you buy something on Amazon from a link you clicked here, I get a (very) small percentage of that sale. See disclosure for further explanation.
You can subscribe to comments on this article using this form.
If you have already commented on this article, you do not need to do this, as you were automatically subscribed.