Messy Weekends ~ Gift Yourself the Freedom
February 12, 2013
On the weekend things get kind of loose around here. Especially, if don't go to the mountains on Sunday, which we haven't done now for a month. I don't always like the loose, but my family seems to.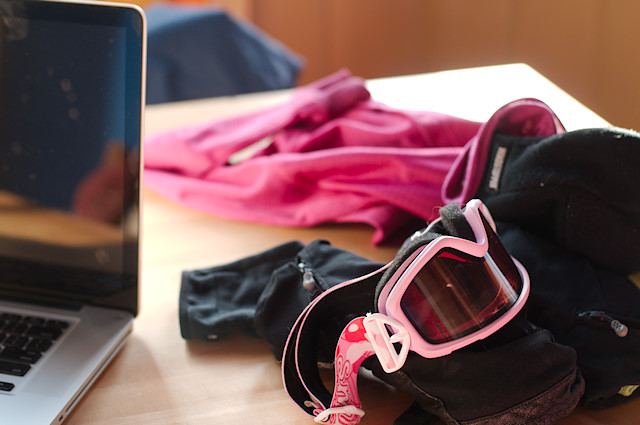 Damien's knee was well enough to go skiing this weekend at the ski hill (yay!) and there was just enough snow (double yay!). But that's not the same as going out for the whole day. When we ski in our backyard we don't pack a lunch. When we're hungry we come home, eat and then leave.
We're not so good at cleaning up after ourselves during that lunch break. Which means the house is messy when we get home, tired after a day of skiing. But there are worse things, like not skiing at all.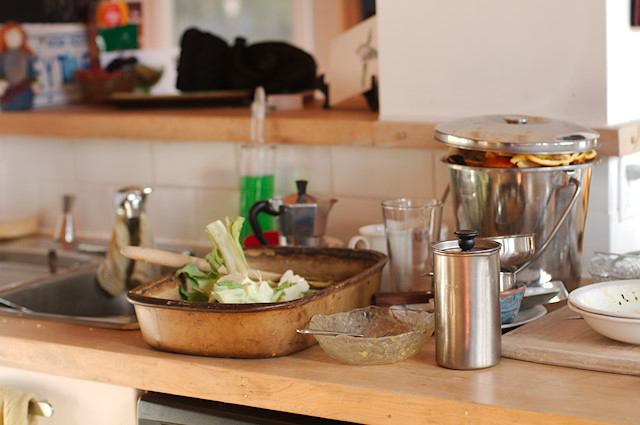 I used to always tidy the house before I left it. I didn't like coming home to mess. Then I had kids.
I used to do and and care about a lot of things that weren't that important. Some of these I had to let go of when the kids were little, eg. my standards for cleanliness.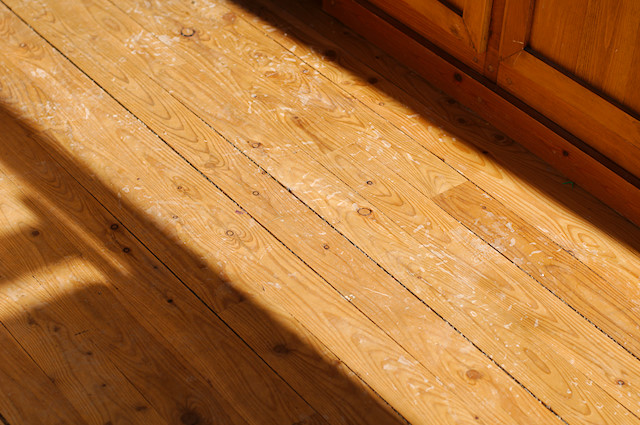 Some of these have had little to do with kids and more to do with control in general. There's a lot of books on the market these days to help women "let go of control", especially Christian women. I find that interesting. Christian women wresting for control. I think there's a huge commentary there but I am not going there in this post.
I had thought a little while ago I should read one of these control books since I recognize my desire to control circumstances to prevent inconvenience, loss and hardship (see Fear section in this post). If I can control a situation for my benefit, I do. And I don't mean nefarious benefit, I mean regular ol' managing-my-life-for-the-best-outcome kind of control.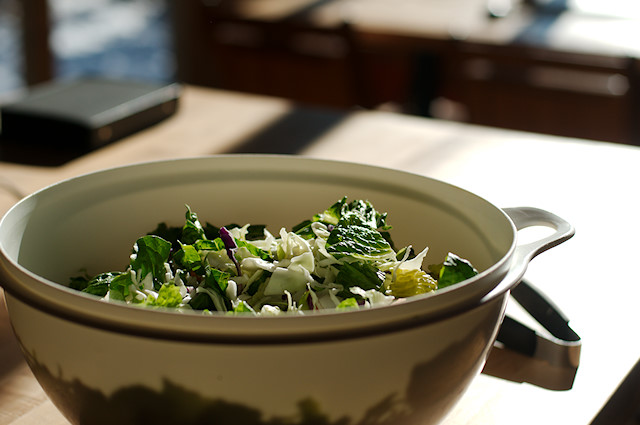 But over the past few months I've been reminded just how far I've come in this, without a book. I'm not disparaging the books. I read lots of books, but not usually self help, that's my least favorite genre.
Life itself has forced me to let go of control in many areas. Control of finances and financial security. Control of my home - there are 5 of us living here all the time, my word is not the final say and sometimes I simply retreat to my bedroom if the space is bothering me. Control of my children - they grow and I don't get to tell them what to do as much. Not if I want to keep their hearts, that is.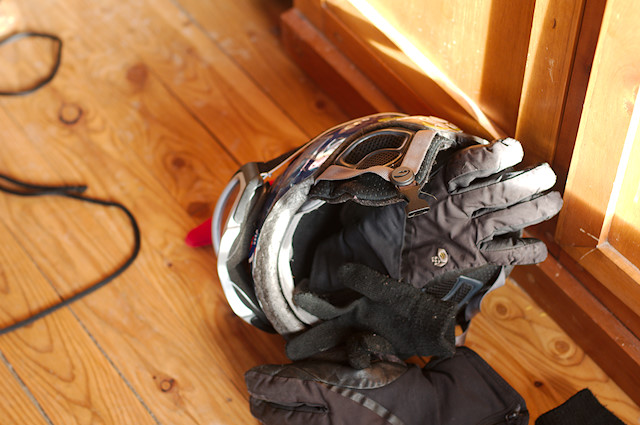 You can either fight to remain in control of your life or you can relinquish. Sometimes we relinquish only when we have no choice (as is the case for me and financial security) and other times we choose to let go because we value a relationship or a value more than the "form". I.e. if my controlling the space, the schedule, or the plan stands between me and someone I love I need to let go of that control.
Our adventurous and creative living life choices, my children's growth, and my evolving relationship with Damien - all of these have naturally forced my hand in letting go of control.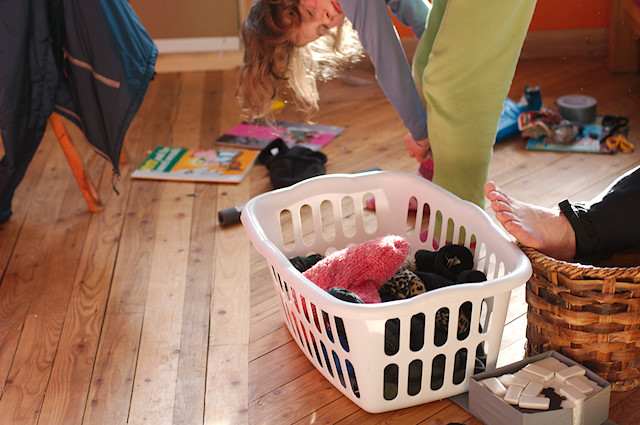 I don't want to pat myself on the back here too much because I'm still very much a work in progress in this regard but letting go of control is something I'm much better at now than I was a few years ago.
And this is not to say I don't manage our home, I do. As chief home manager I make lots of the final decisions on matters of space, schedules, plans, and finances. But I have to be careful that the motivation behind these decisions is the overall well being of my family and the nurturing of relationships, not simply the desire to exert my will over others.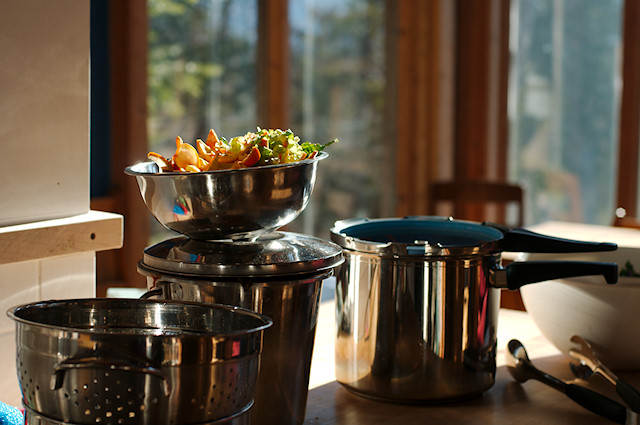 I still don't like a messy house and we have times in our week and days that I enforce a clean up. After years of training, my charges can do this with efficiency and without complaint. They don't want to live in a disaster zone either. They love a blank slate with which to create. But sometimes instead of enforcing a clean up I need to just leave the room. Because if the mess isn't bothering anyone else what right do I have to control the situation?
I am simply not the control freak that I was once (I've still got a ways to go, but don't we all). I can sit down in the middle of the messy living room to read a book. I can leave the house to go hiking or skiing and not feel the compulsive need to clean before I go. I can let my young adult daughter determine her own curriculum. I am comfortable with good enough.
We are embarking on a large-scale adventure next year that will stretch me even more in this direction. You think it's scary now that I wash only three loads of laundry a week (clean clothes are overrated). That adventure will have us in dirty clothes, almost always. I will have to let go of control in many areas to live that adventure.
Sometimes the only way to lose our controlling tendencies is to step outside our comfort zone. And then do it again. And again. And again.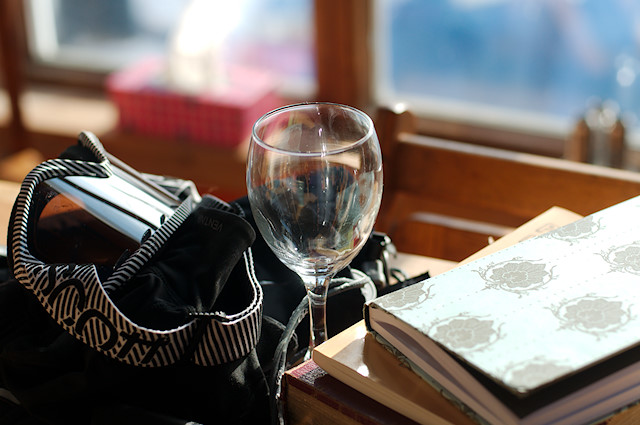 I love the outdoors for this reason. You can't control nature. You learn your place real fast. And after you've been in nature for an extended period, say a few days or longer, you will start to see how your everyday patterns and quirks - maintaining a standard you thought was necessary - may not be so necessary after all.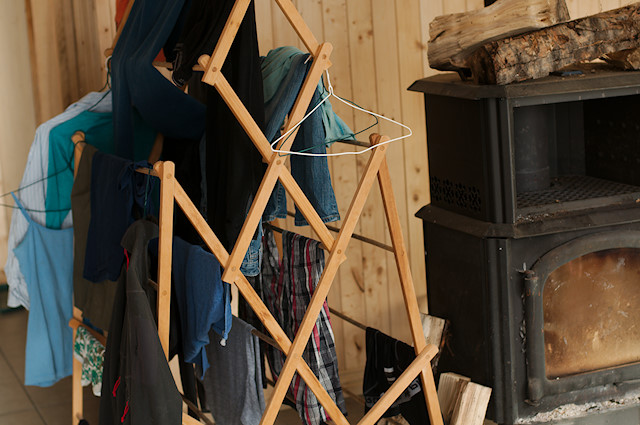 And when you let go of controlling all these things, mentally and physically, you gift yourself and your family with more breathing room, more time, and more peace. You gift yourself with freedom.
Filed Under
Resource Library
You can subscribe to comments on this article using this form.
If you have already commented on this article, you do not need to do this, as you were automatically subscribed.