It's All About the Goggles
December 30, 2012
Of course not, but it's fun to say.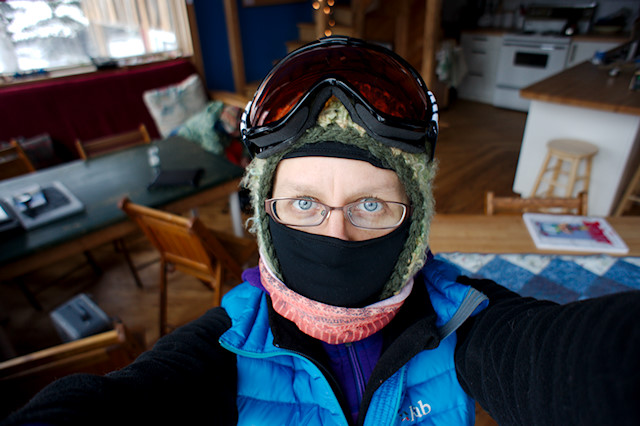 I got new goggles this week. At least, I think it was this week. I have lost all track of time since about December 23rd. But yes, it was this week on Boxing Day actually. The first Boxing Day I have gone shopping in any recent memory.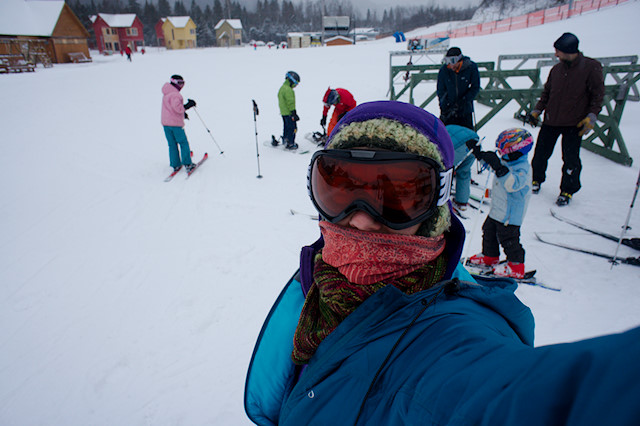 There's nothing special about these goggles. They weren't expensive. They're not a fashion statement. I choose them because they fit over my glasses.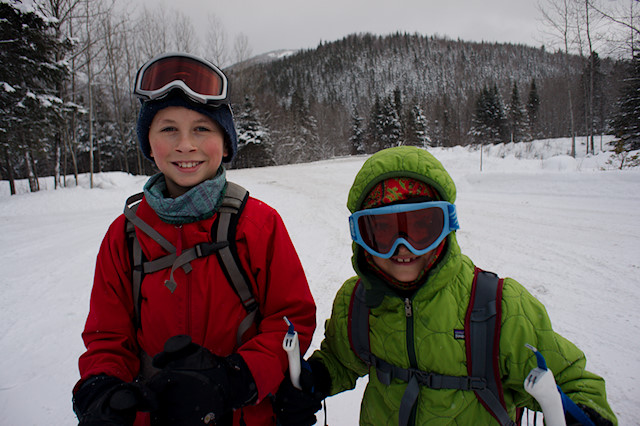 I skied last season without goggles but the more we ski, in all wintry weather conditions, the more I need coverage around my eyes. My glasses just don't cut it on their own.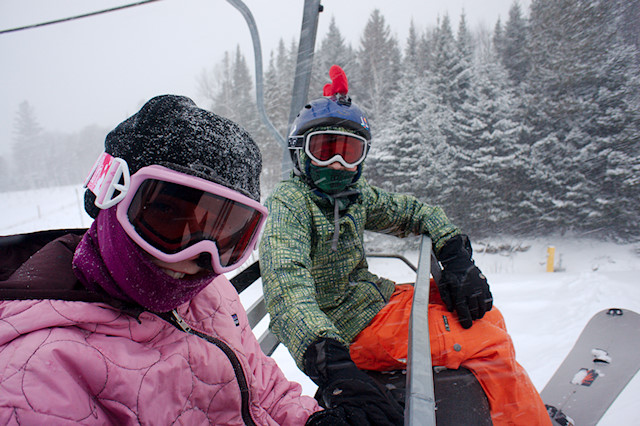 Of course I didn't pop in just to talk about goggles but to tell you what a fabulous time we are having as we host our friends on a ski vacation. This trip of theirs was kind of impromptu. We didn't make the arrangements until just a couple weeks before Christmas.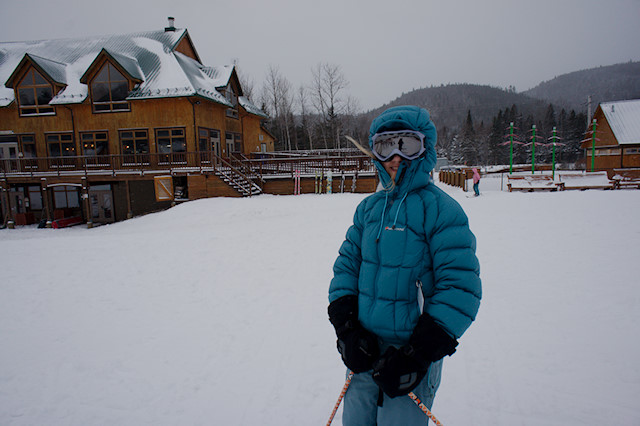 These friends are from Maine. We met them on a hiking trail in the Whites. They are a family who loves the outdoors. We are a family who loves the outdoors.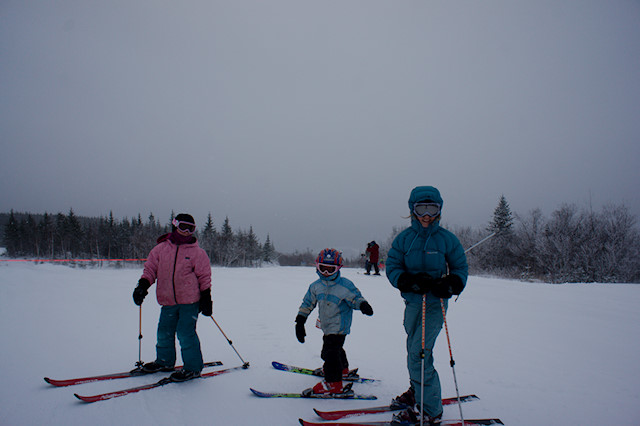 If you think our kids are amazing hiking all the miles we do, that's just because you haven't met our friend's kids. They rock the hiking and ski trails and they are just early elementary aged.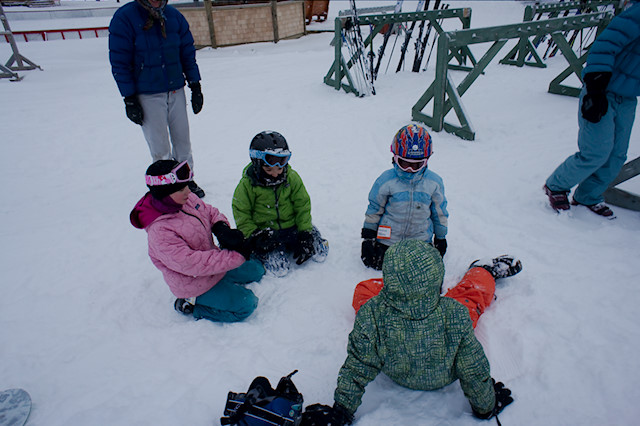 Our friends arrived three days ago and it's been straight skiing since then. First a day at the local hill where live. Yesterday, backcountry trail skiing in the mountains. Today we're going back to the mountains for some on and off trail backcountry. And when we get home, if we have any energy left, we'll take the kids tubing at the ski hill.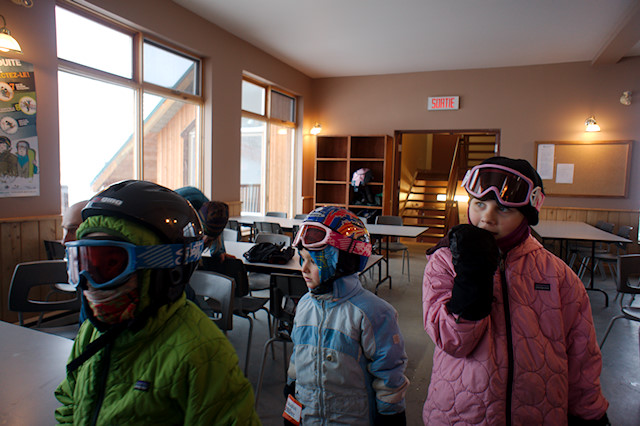 For those of you who have no idea what I'm talking about, backcountry skiing is when you ski non-groomed and non-lift areas, usually mountainous terrain. You can do this with cross country skis but for particularly steep areas you use different gear. You walk up the mountain on your skis (they have "skins" on the bottoms or special wax to help you do this) then you ski down.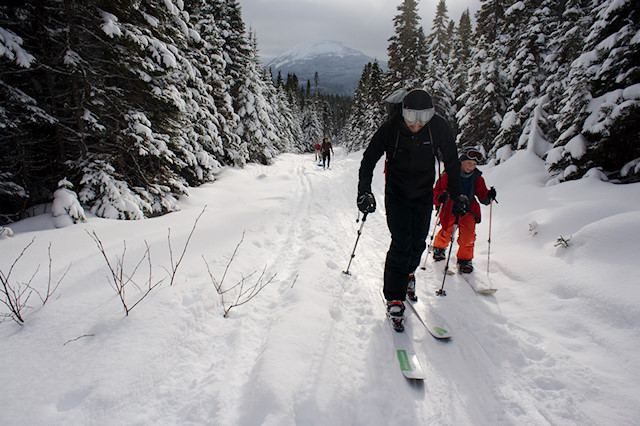 The down is the fun part and it's why we make all the effort to go up. That and of course the spectacular beauty. Which of course you're not seeing in this post since it's all about the goggles.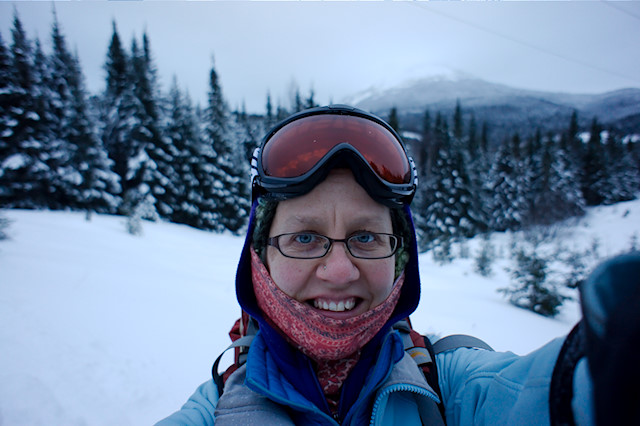 I hope to be back to "regular" posting sometime next week but I'm having way too much fun right now to say for sure when I will return to regular life. Our friends leave tomorrow. But then there's clean up and maybe we'll start homeschool again, and of course more snow in our backyard to ski...
If you have any skiing or outdoorsy questions I'd be happy to answer them here. When I get in from skiing that is. Here is the story of how our skiing adventures began last winter. And Damien's written a great post on how we outfitted our kids for this kind of skiing (which is kind of non-standard). 
You can subscribe to comments on this article using this form.
If you have already commented on this article, you do not need to do this, as you were automatically subscribed.