I don't have to do it all (and neither do you)
December 28, 2012
One of the things I have loved about my thirties is the increasing clarity I have gained each year about what I love and don't love. The re-discovering of myself and my new dreams post baby and early childhood years. (We are in the second half of our child raising years and the third stage of our family life in general.)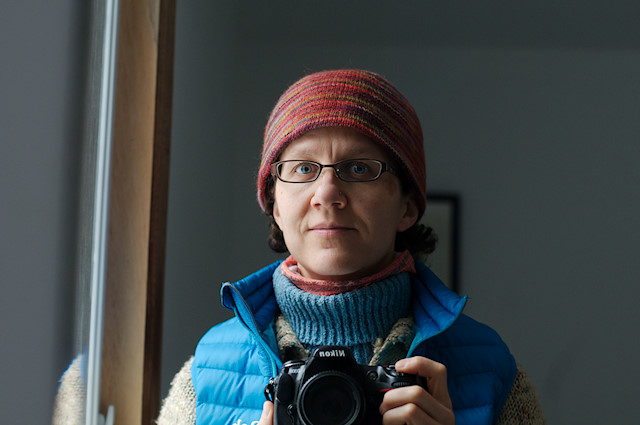 I have loved, LOVED, finding new expressions of myself outside my first calling as mom and homemaker. And perhaps the best gift I've gained in my thirties - truly accepting and embracing that I don't have to do it all.
I never was one of those women who wanted it all terms of the white picket fence and a thriving career while raising children. I've never wanted a career, I still don't. And the white picket fence did not deliver all it promised. (Read: it wasn't worth the debt and the burden that carries).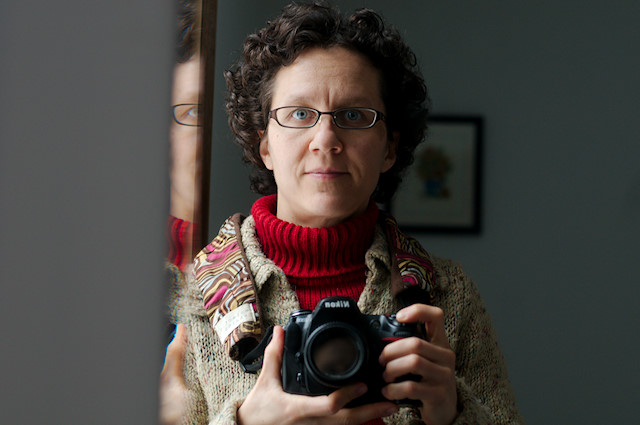 But that's not the "all" I'm referring to. The homemaking community, especially the "green & natural" homemaking community, carries a lot of "all" baggage. Grow your own food, cook your own food (no cans allowed), knit your own clothes, make your own soap, and don't forget to blog about it.
This was my "all" for a time. But not truly, truly. I've never had any delusions about making our own clothes. I leave that to Damien.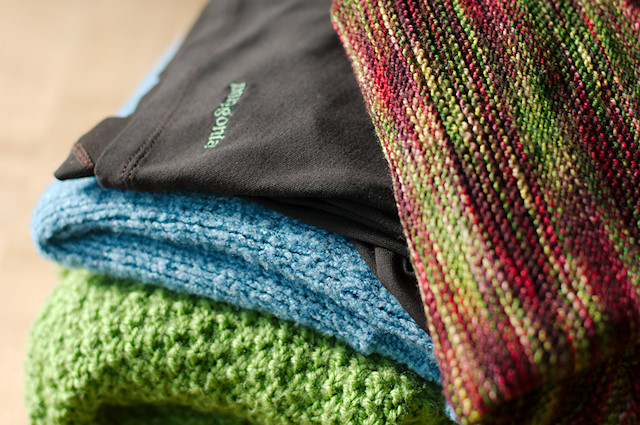 But at times, I definitely carried the personal expectation that I could be homemaker extraordinaire.
If I just tried hard enough.
Trying hard to do a bunch of things that don't bring me joy and aren't in line with our family vision and values, isn't all that much fun. I don't think I was ever off track in any significant way. All I know is I find homemaking (and homeschooling, and parenting, etc) most joyful  when I let go of thinking I have to do it all. And do it all really well.
Take crafting and home decor for example. I used to sew a lot. It was one of my creative outlets when my children were small. We still own the decorative pillows I sewed all those years ago in New Jersey.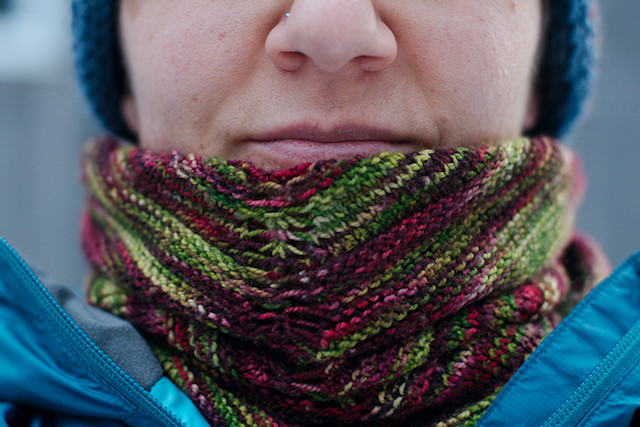 We don't own the fleece vest I made for Damien early in our marriage. He never wore it. I can't imagine why we'd keep it! I learned from that experience to stick to rectangles and squares.
When I scaled back my sewing (this happened around the time I started writing more, you can only do so much), I wanted to pick up something to do with my hands. I like making things with my hands. So I tried knitting.
I'm still knitting, very slowly and sometimes I don't knit for months at a time, but I'm still at it, because I enjoy it. This is not my family's source of clothing (oh man, we'd freeze!)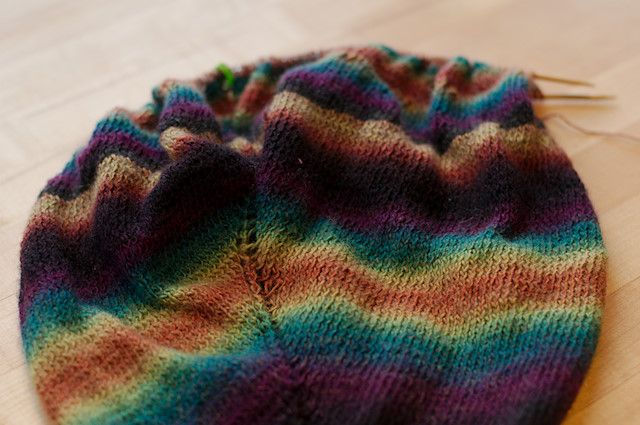 I place no expectations on myself for how long projects should take. Good thing too. I've completed only one project and am currently working on my second big project.
What I've come to realize is that just because I love wearing knits, and I love hand-knits even more, does not mean I'm the one who has to knit them!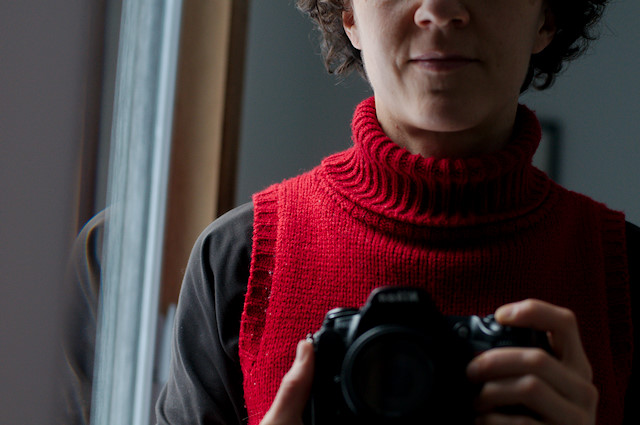 I love the knits I've gathered over the last few months. It took me awhile to find it, but we have an amazing little second hand store in our community. The clothes I've found there ($5 to fill a grocery bag) have all been winners.
I'm not the only one who shops for our family there. My friend will buy things for us if she sees clothes that she thinks will fit the girls and I. My most favorite knits this fall - a sweater and two colorful turtleneck vests have come from there.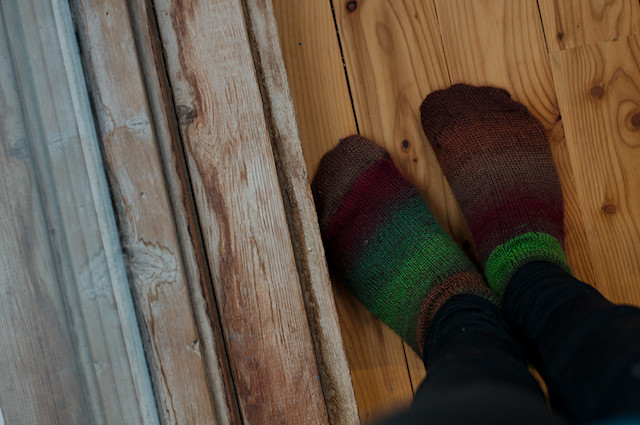 My other favorite knits are the handknit socks I bought myself for my birthday, the green sweater knit by my Auntie, given to my mom and then handed down to me, and a couple favorite toques.
When I put them all together I see I am attracted to bright colors. Another thing I am more comfortable with in my mid to late thirties. I never was a "classic" dresser, why start now? I like the vibrant, earthy look.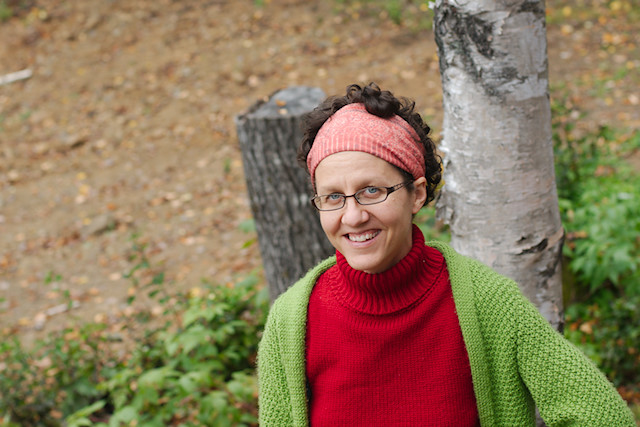 It might appear to just be about knitting but it's a lot more than that. It's about knowing and loving (and discovering) myself as my kids grow up and I do to. It's about saying, "these are the things I want to do with my time and resources and these others things, they don't matter so much". And that's ok.
Where have you found freedom to experiment, create, grow, and to do the things you love?
You can subscribe to comments on this article using this form.
If you have already commented on this article, you do not need to do this, as you were automatically subscribed.