Is a preschool curriculum necessary?
September 10, 2013
Once upon a time I had toddlers and preschoolers. Crafts littered the floor nearly every day, we went to the library each week, we visited the farm, went to the playground and took nature walks.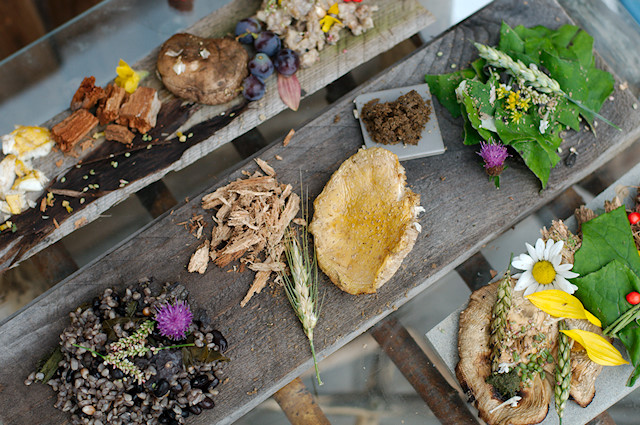 The rhythm of my days was governed by working in the kitchen and parenting small children. I pursued my interests - reading, sewing, gardening, playing guitar, scrapbooking, and more - in every spare minute and in those precious hours alone when Daddy was available.
This was an intense period of my life. I was teaching and training appropriate boundaries and behaviors to small children while laying a foundation, through everyday family interactions, for a lifetime of loving and learning. They were building years.
As I've shared before, I was quite tired till our youngest turned five. I have thought, looking back, how wonderful it would have been to have shared some of the intense parenting work with Damien during this time. But that would have meant him sharing the income earning with me and I had no grid for that at the time, nor any career or working aspirations. So full time (tired) mama and homemaker I was.
Around the time Brienne turned five, a subtle shift happened - the hard, hard work of parenting through the pre-school years (the core years of child development) was done and then it was time to turn my full attention to the next stage, the love of learning years.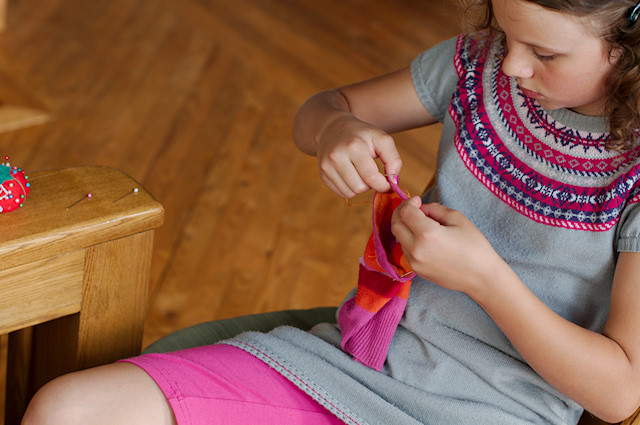 Now we're in the last years of the love of learning stage with Brienne, transitioning with Laurent into more scholarship, and fully engaged in scholarship with Celine.
I've defined these stages in leadership education parlance with the following rough correlations: core = preschool, love of learning = elementary, transition to scholar = roughly late middle school/junior high school, scholar = high school. (Apologies to any TJED purists who see things differently.)
My days as a mother of preschool children were full but the schedule was light.
I sought to build a home-based routine to our lives and our outings were nature, farm, friends, and library based.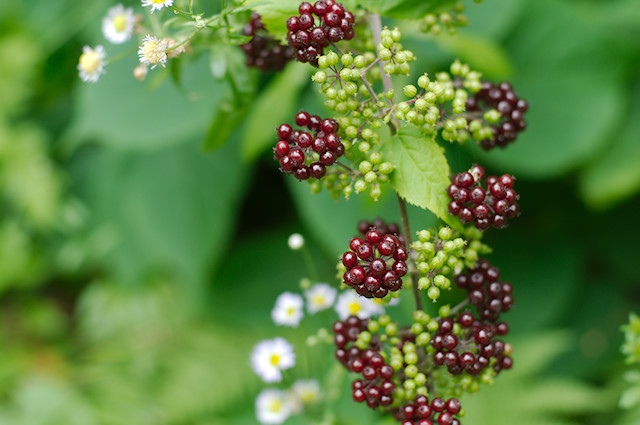 Our days now seem fairly packed with activity and bustle (compared to our preschool years which were very low-key) - each member of the house setting a track for their days, coming together around exercise and meals, lessons, projects and, of course, funny YouTube videos.
At this stage of parenting, with the significant increase of media influence with the onset of the teenage years, the late nights (are you sure you're getting enough sleep?), and the overall growing independence from my influence, those pre-school days seem halcyon and simple in the rose-colored rearview mirror.
Even so, I wouldn't go back. I love my life, right now.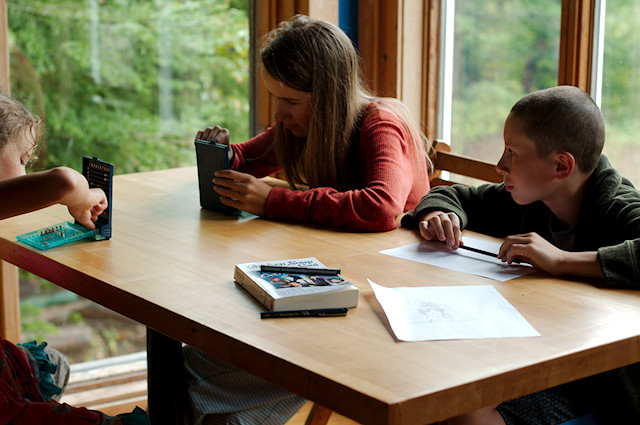 I love large chunks of time for personal projects in my days. I love working at home with Damien. I love the channeled energy of big kids.
I don't cook as much as I used to, for which I am very grateful. In fact I don't show a significant presence in the kitchen till supper prep. (I'm not as hands-on as I once was, but I'm definitely the kitchen manager, a role I enjoy a lot.)
I taught my kids to cook and now they are quite independent of me in this regard. That started in preschool.
I don't clean as much as I used to either. I have my jobs, the kids have theirs. All working together, we manage to keep the house clean and tidy with just a couple hours of work, each, per week. That was training I started when my kids were tots.
I don't have to bundle my kids up to go outdoors (or nag or cajole). They manage to dress themselves just fine (smile) and each morning, when either Damien or I head out the door for a walk, our kids want to join.
They are old enough to decide for themselves to come or stay at home, they nearly always come along though.
There are so many things about my life that are different now than when my kids were little. But the foundation and values are the same - love, respect, trust, togetherness, outdoors, freedom, joy, interest-based pursuits and learning, etc.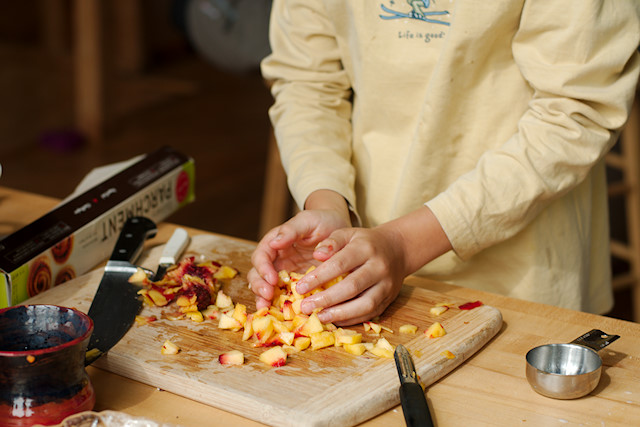 My big kids are engaged in, passionate, and excited about learning. They conceive projects and even follow through on a few. They read and write. They make their own schedules (with some help from an uber-organized mom) for getting everything done in the day that they want to do.
And in the course of the day, week and month, their individual interests and the few lessons I teach cover all the "subjects" traditionally taught in school.
We are on a trajectory of life learning, all of us.
And it started in preschool, not with a curriculum or homeschool check-lists hanging over my head, but with just living life - with a bit of purpose and as much passion as I could muster in those days (smile).
A preschool curriculum that builds a foundation for a lifetime of learning is not complicated. And you don't even have to be organized to pull it off.
I didn't explicitly teach my kiddos their abcs, but we read together nearly every day. I didn't enroll my kids in tot programs, but we went for walks, to the farm, and the library. I didn't even consider teaching math but we cooked together and legos ruled the roost.
I like remembering those years, and sometimes I long for those early bedtimes and yes, even the floor littered with crafts, but I love living these present years.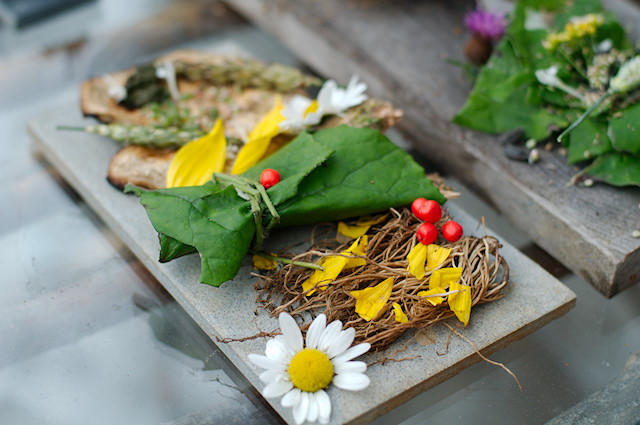 These years are the fruit of my intense labors when my children were young. And this fruit is sweet.
Because of all the questions I've received over the years about our preschool years I did an online teaching on the subject last fall. I recorded that teaching and it's available as a download in our store.
This week my preschool teaching Learning in Love ~ The Preschool Years is included in the ebook Bundle of the Week.
I haven't read the ebooks included in this bundle, but in reading about them I can say that this bundle has you covered from both ends of the teaching spectrum.
You may enjoy an overall interest-led, life learning approach but appreciate having some activities to draw on and craft ideas, etc. for when you're own inspiration is low. (I know I did!) This bundle provides those resources for you.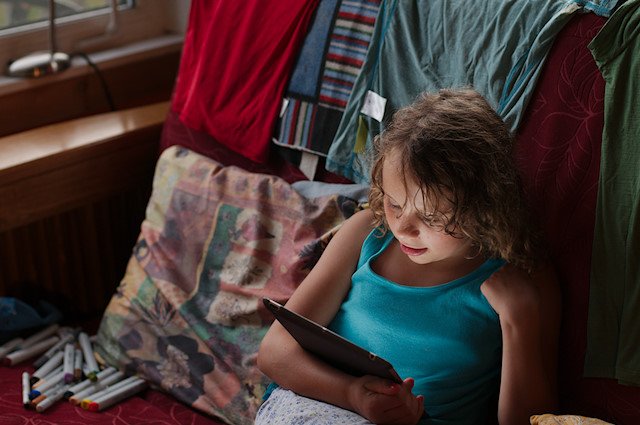 If you've considered buying my preschool teaching now is the time because the complete bundle, of 5 resources, is cheaper than my purchasing my audio recording on its own. That's a great deal for you!
Also, I've decided to add a pdf supplement to that audio teaching. (If you previously purchased Learning in Love you can login at Cafe to access that bonus feature.)
If you decide to forgo purchasing the bundle but want the summary of my teaching, here it is: chill out on the academics, love being with your kids (which I translate to mean: do things you love together and do the stuff that fills your mama well as much as possible), lay the foundation of your family values, and everything in good time. I just saved you seven bucks (smile).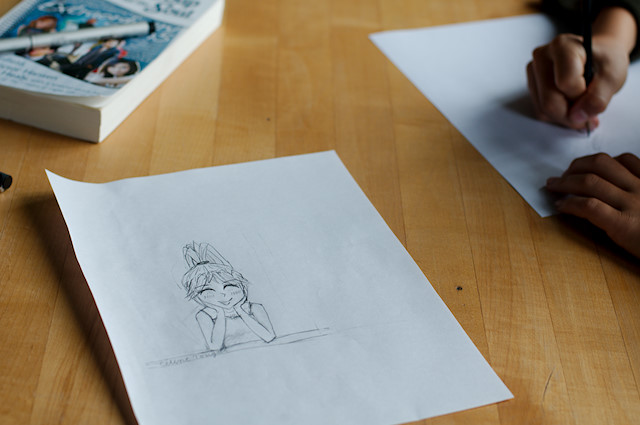 What about Kindergarten?
One more thing to mention. If you're starting kindergarten and have a Waldorf persuasion you'll want to check out Lavender's Blue Kindergarten curriculum.
Kelly supplies you the whole works of what you'll need for a year of Waldorf-inspired goodness, seriously reducing your prep and planning time. Circle time, audio recording of the circle time, story, painting story, beeswax modeling suggestion, and a craft project including detailed step-by-step instructions, supply list, and color photo - it's all supplied for each week of the season.
As for the
preschool bundle
, you have till next Monday to purchase and then it's gone.
Renee Tougas participates in affiliate marketing, including the Amazon Services LLC Associates Program. Whenever you buy something on Amazon from a link you clicked here, I get a (very) small percentage of that sale. See disclosure for further explanation.
You can subscribe to comments on this article using this form.
If you have already commented on this article, you do not need to do this, as you were automatically subscribed.