I'm all done crying (for now)
January 16, 2014
I don't know how other people do it, go through times of great upheaval, but I'll tell you how I do it - with lots of struggle.
Sandwiched between one hard week and another was a complete day off, a Sabbath. We couldn't even go skiing, it was raining (and yes, rain in January is completely depressing.)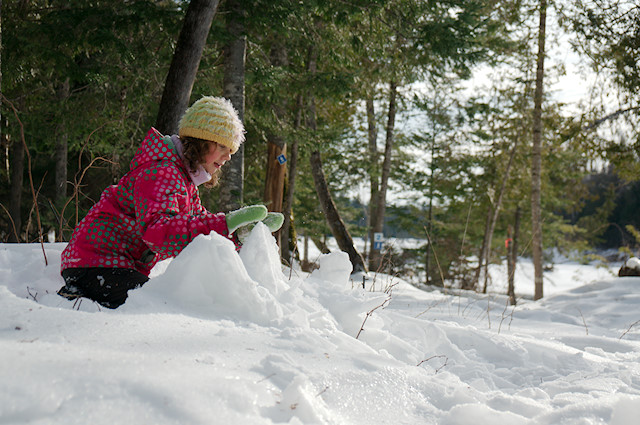 We stayed indoors and I nursed the end of a head cold, my second in three weeks. Damien, unbeknownst to us, was coming down with a nasty virus of his own. It was good to be home.
We filled the hours with movies and an afternoon game of Settlers of Catan. It sounds cozy and it was, though being sick is never "cozy" in the way you quite imagine it to be.
I'm not proud of how I played the game. I complained about my position on the board, which I had chosen. I thought for sure I was destined to be the last of the pack.
I won the game, surprising myself most of all. My children were somewhat disgusted with my behavior, as was I. Victory was not nearly so sweet after all that complaining.
Damien said, "there's a lesson here".
Yep, it's all in how you roll the dice.
By the end of the day I was tired of my whining and my tears for the previous week. Tired of my struggle to find my equilibrium in this New Year.
It was Sunday night and I resolved to start the week on a fresh start.
This week, there haven't been as many tears but until I find my new rhythm to this time, my routine (how exactly am I to accomplish all this?), I'm floundering.
Transition.
Transition eats up the margin in my life. I feel there's not enough "fat", not enough bubble in my life to make the edges smooth. The edges of each activity demanding my attention are rubbing against each other. Scraping.
So what if I'm not crying anymore? I'm "edgy" instead and I'm sure that's not any better.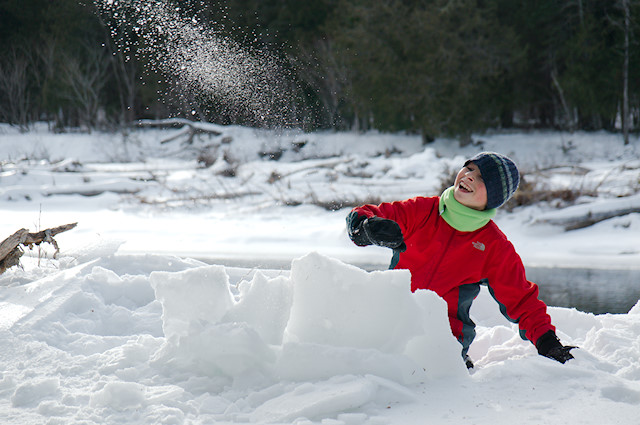 This is not a "woes-me" tale. I am not asking for sympathy or pity.
This is a "this is how it really is right now" tale.
And I'm telling it because I want to fight my way through it. I want to get to the other side. And part of that is telling it like it is, without hiding my struggles.
The other part is figuring out how to live these next couple months without completely losing it, and without driving my family crazy. And I don't know how to do that right now, so I can't write about that part.
But I trust it's coming, the breakthrough, one of these days.
This is all there is to share right now, my dipperful. The tears, my complaints, my first win in Settlers of Catan, my family's mild disgust with my behavior.
My floundering reminds me a bit like the early days of having children. Trial-by-fire. The unsteady on your feet feeling until you figure it out.
I will find my way, we'll find a new pattern to our days that makes sense. And then we'll be on the trail and I'll be facing new challenges of finding a new rhythm and routine. Trail-by-fire.
I am tempted to sweep this part, these struggles of early January (and Dear God, I do hope we have passed through the worst of it for at least a couple of weeks), under the rug and put on a happy face so:
my parents don't worry too much about me (hey Mom, I am ok), and
the choir doesn't get tired of my whining.
I'm not going to apologize for feeling this way or sharing it. I know you're not asking me to shut up, but it always seems kind of immature to get complain-y on the blog.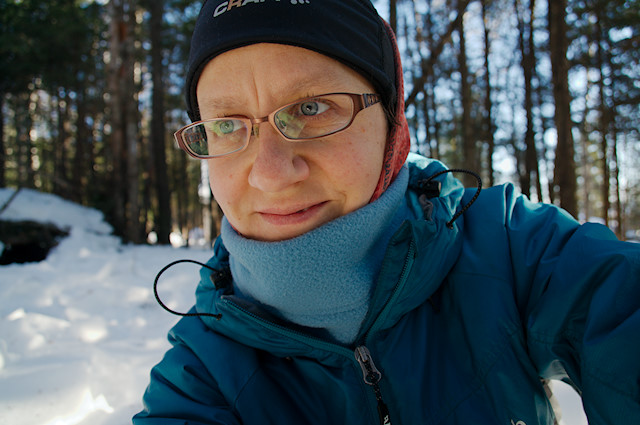 I feel however the complaining and the trials are something I must work through, yes publicly, since the journey is very much a public thing (we're creating a video series).
There will be amazing triumphs and epiphanies on this journey. I know it. I'm banking on it. And the only way I can share those mountain-top moments, in good conscience, is by sharing the valleys I must travel through to get there.
Thank you for bearing with me.
Renee Tougas participates in affiliate marketing, including the Amazon Services LLC Associates Program. Whenever you buy something on Amazon from a link you clicked here, I get a (very) small percentage of that sale. See disclosure for further explanation.
You can subscribe to comments on this article using this form.
If you have already commented on this article, you do not need to do this, as you were automatically subscribed.