Remembering my life preserver
January 19, 2014
I wrote this post early last week before Damien got really sick. Not hospital sick, Thank you God, but sick enough to be out of commission (have I mentioned yet how very much we have to do in these weeks?). And sick enough to knock me out of commission - physically and emotionally - for everything except the absolute necessities like making meals and watching Downton Abbey. Damien doesn't get sick so this was quite surprising and for him it was the most pain he's been in for years. The poor guy. Being sick sucks. Survival mode sucks.
We sometimes think when you're sick you have time to read and rest, your body demanding a slow down you might not normally give yourself. But being sick is not all that cozy when deadlines are looming and there are no paid sick days, and when you can barely eat for the pain of it, and when you can't get a good night's rest.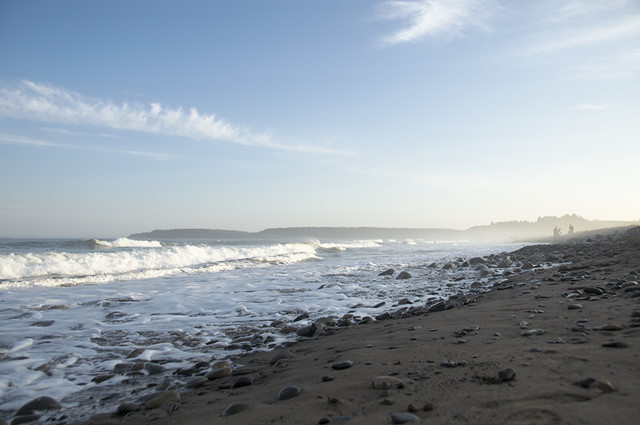 Being sick feels more like life is falling apart at the seams (the fear associated with sickness is the worst I think) and everyone, kids and adults alike, is just doing their best to keep things going. There are cozy moments yes, I have enjoyed the Downton Abbey fest with the girls, but the pain and mental disorientation of sickness (for the sick and the well alike) make the whole experience much less cozy than one would like.
I guess that's why they call it being "sick".
This post, which was mostly written in advance of Damien's illness, is not about the trial of being sick and getting ready for our hike. It's just about the work to get ready for the hike. Let's just say being sick has ground that work to a halt, because what else can you do?
---
I have been struggling to explain the trial-by-fire I am experiencing right now. Four of the last six posts have been about my state of overwhelm. I'm ready to be done writing about it. I'd like to be done living it.
In fact, I've mostly moved through the worst of it (or so I thought when writing this, see note at top), but my publishing is always behind the times a little.
Before I lay the beast of early January to rest (I wish I could say I slayed the beast but I think I just screamed at it a lot and it got tired of my voice so it slunk back into into its cave) I want to explain the experience, and I finally found a metaphor that works.
I expect thru-hiking to be really hard. I expect to feel overwhelmed by the experience. I wasn't prepared for the overwhelm now. Not on my home turf.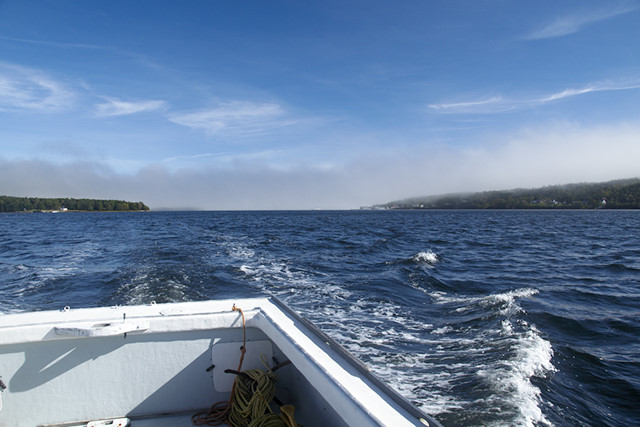 The beginning of this month felt like falling off the boat, unexpectedly. I was caught completely off guard; trying to swim for shore, for safety, but only being capable of treading water. And while treading water, waves would regularly wash over me and leave me gasping for breath. (I wrote this before Damien got sick. Let's just say it didn't get better with him out of commission.)
When this image first came to mind, as a good metaphor for this difficult time, I was quite taken aback. "Oh no. I'm really not going to make it." The waves are too big and land is too far away.
But I had forgotten, momentarily, about my life preserver.
The image I have in mind is one of those old-fashioned circular things, white with a bit of rope around, a lifebuoy. But it could be a life jacket or life vest. Aren't they called PFD's now?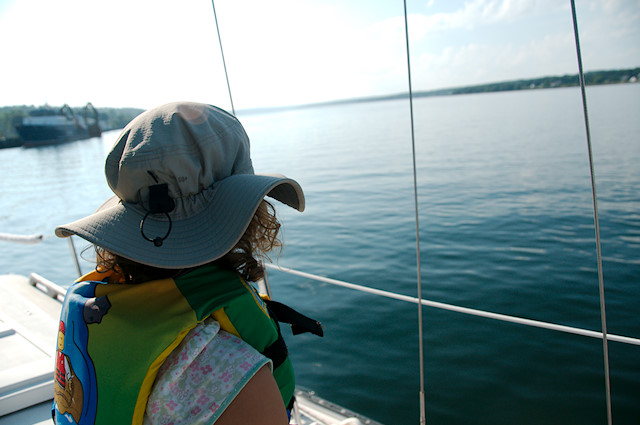 I am not adrift alone in the ocean, nearly overwhelmed by the waves. My life preserver is all the things in my life that carry and sustain me.
In this case my faith; the prayers of friends, family and the choir; the support of my family; and patterns and habits of family life (laid down over the years) that carry on even when I'm not at my prime. Even society-at-large, whose conformity message I tend to rail against in many situations, comes to my aid in the conveniences of store-bought tinctures and Tim Horton sandwiches.
It doesn't all rest on my shoulders, not even close.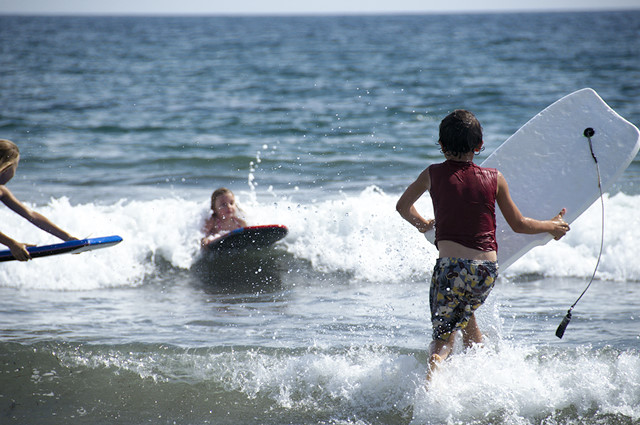 So yes, it may seem at times that I'm just treading water and land seems far away but I'm not doing it without support. And neither are you.
The worst for me is the longing to feel the strength in my arms, strong powerful strokes towards shore, fluid movements in a positive direction. When what I feel instead are herky-jerky movements, an aimless bobbing in the waves, while some of them crash over my head.
I'm holding onto this life preserver however, and I'm not going to drown. And neither are you.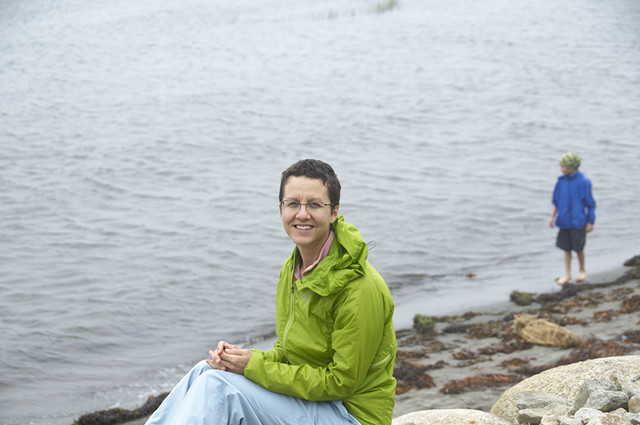 Once we catch our breath and get our bearings we can start moving towards land.
This where I'm at now (barely, Damien getting sick set this back a few days), moving towards land. My strokes are a bit faltering, but I'm finding the rhythm; writing, daily exercise, making soup; basic soul and body care.
Something that the last few days of sickness has shown me is that my arms are stronger than I give myself credit for. Very strong in fact. I do have what it takes, even when I feel like the weaker one, the one that needs supporting.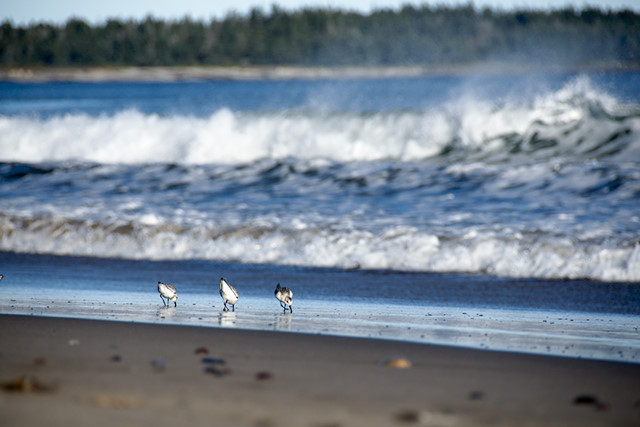 Renee Tougas participates in affiliate marketing, including the Amazon Services LLC Associates Program. Whenever you buy something on Amazon from a link you clicked here, I get a (very) small percentage of that sale. See disclosure for further explanation.
You can subscribe to comments on this article using this form.
If you have already commented on this article, you do not need to do this, as you were automatically subscribed.