I earned my degree in Bed
January 14, 2009
As in a Bachelors of Education silly, what were you thinking? I'm fairly certain I saw that title as a bumper sticker way back when in the Education faculty student's union office. Because I'm not sure how else I'd get an idea like that in my head *wink*.
What does this have to do with anything? Well, for the first time in 10 years I'm actually using those 3 little letters behind my name. Mothering, homemaking and even homeschooling do not require a Bachelors degree. Nothing I've done in the years since graduating would warrant attaching those letters behind my name. And perhaps it still isn't warranted but I figure I earned those letters (with distinction for high grades) and I'd like to show them, at least once every 20 years or so.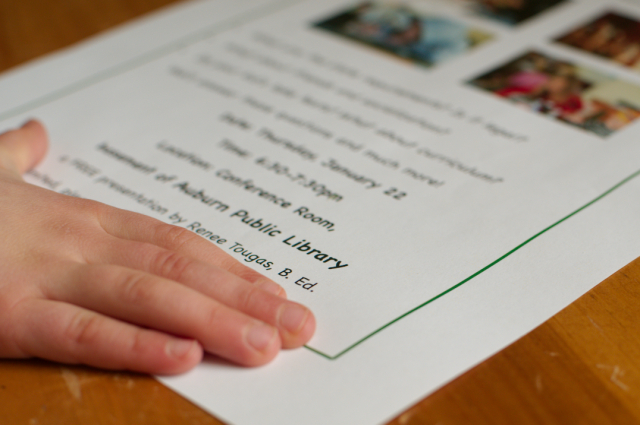 I'm giving a talk on homeschooling at our local library next week - out of necessity really. You see one morning a week the kids and I go to the library and because we're there when other kids are in school it's obvious we're homeschooling. That, and we borrow an embarrassing number of books each week (homeschoolers are notoriously heavy library "users"). Anyway, I kept having moms of young children come up to us during our weekly visits and asking questions about homeschooling - how to do it, what the state requires, how to teach kids to read, is there a local support group... Many had serious misgivings about sending their little ones to school and have heard of homeschooling but had no idea where to start. This happened for several weeks so that our library time was spent answering their questions. I thought it would be better to address a large group once instead of individual moms each week, while my kids are needing my help to find books on pyrography, princesses and medieval fantasy stories.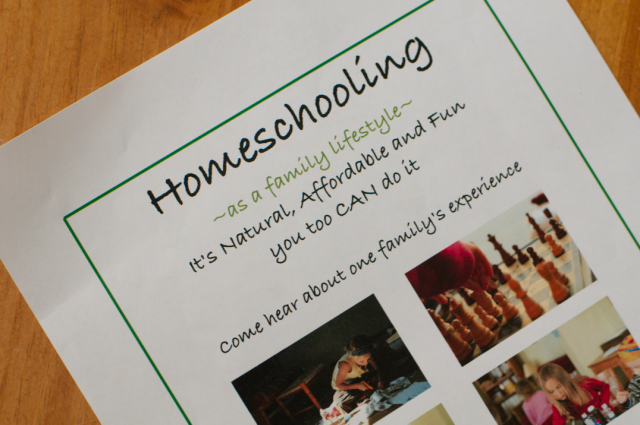 So, I hatched the plan for a homeschool information session (free of course) in the New Year. And here we are, it's the New Year and I'm putting up posters and calling those moms who were asking me questions last fall. I'm certain most of you don't live close to me. I've checked my Google Analytics and I'm amazed that people from 50 different countries have visited here at FIMBY, no doubt lots of spammers. BUT, just maybe you do live close and just maybe you're interested in homeschooling. Contact me or leave a comment and I'll e-mail the time and date information.
You can subscribe to comments on this article using this form.
If you have already commented on this article, you do not need to do this, as you were automatically subscribed.