How to Make Lotion ~ A Photo Tutorial
September 29, 2009
I usually make my soap and body care products after supper, when all my other work of the day is done, which means I don't take photos of the process. Photographing under fluorescent kitchen lighting is just nasty. But today since I had natural light I thought I'd share it all with you so you can whip up a batch (or two) for yourself.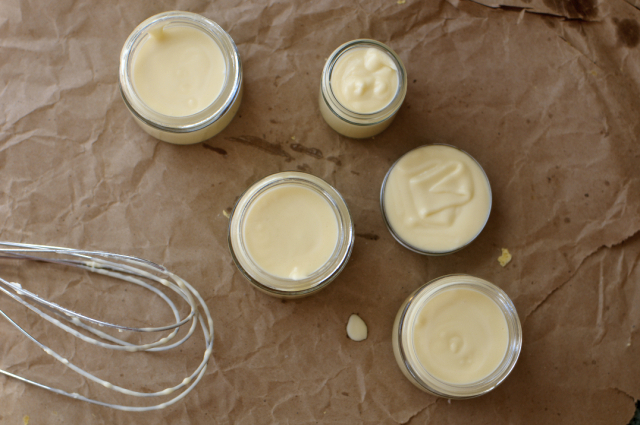 1. Choose Recipe
I'm using an updated version of my basic recipe. You can see it written out in the photo below.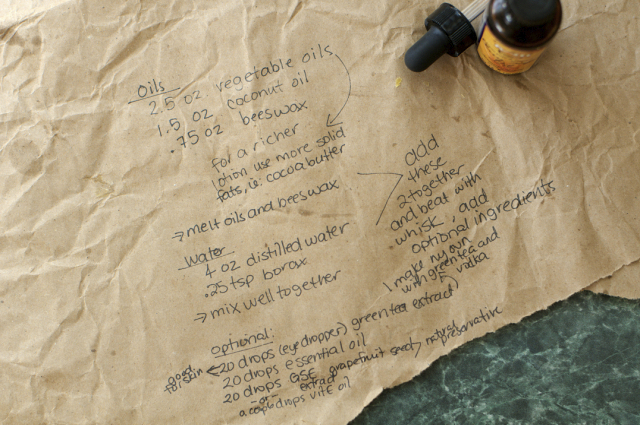 2. Gather supplies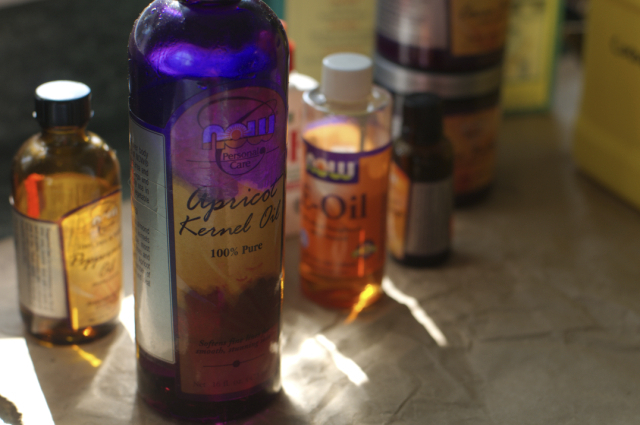 3. Sterilize tools and containers
Very easy to do, just put stuff in a pot of boiling water, boil for one minute or so, remove from heat and drain water. Pour the drained hot water over a plate to set all your tools on once they are sterile. This will deter bacterial growth.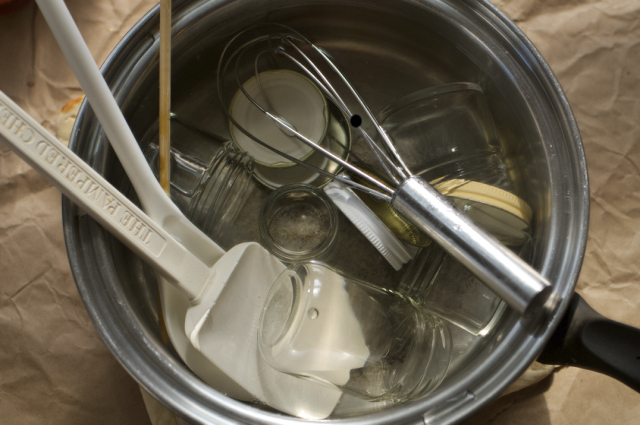 4. Measure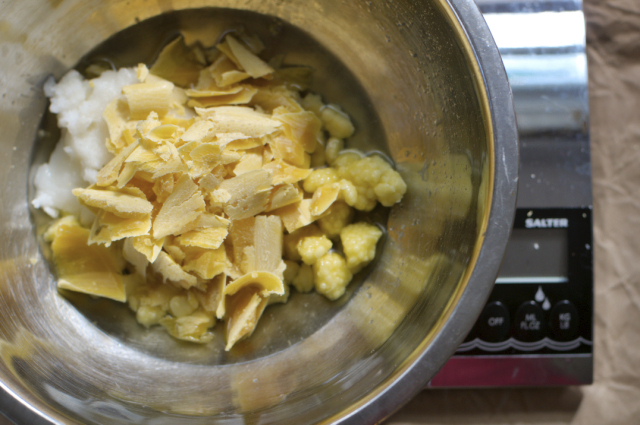 5. Melt
Melt oils and beeswax over low heat. In a separate bowl, mix water with borax. The oils will melt in a couple minutes. Remove from heat and add water/borax mixture. As you stir them together they will look something like this: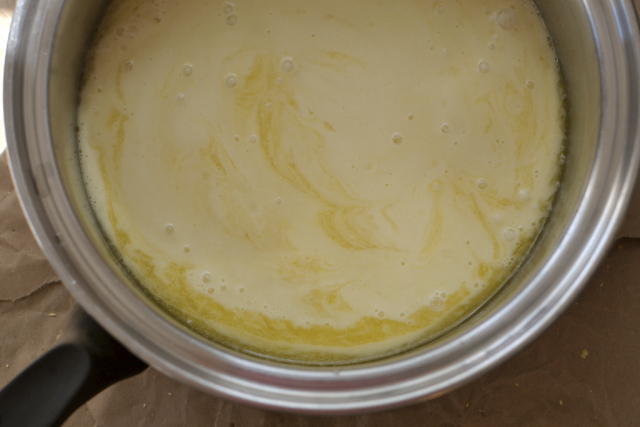 Whisk until well combined. Add your optional ingredients (see recipe photo above), whisk to combine.
6. Pour
Today's recipe is double the amount of the recipe above. It makes this many jars of lotion (as pictured below). I re-used the empty cocoa butter container that held the cocoa butter I used in the lotion.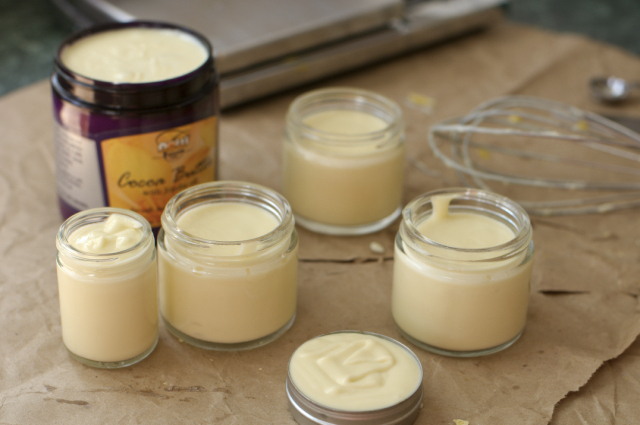 One recipe will probably last a family for 6 months or more. Store extra jars in the fridge till needed. I also made lip balm. But you'll have to see this post for the instructions.
Filed Under
Resource Library
You can subscribe to comments on this article using this form.
If you have already commented on this article, you do not need to do this, as you were automatically subscribed.