Homeschooling: the numbers are in our favor
August 16, 2013
Today's post is totally unplanned. While I was writing my weekend newsletter, my usual Friday morning writing task, I got an e-mail contact with a promotion request.
I get "could you share this with your reader" requests often. Many times I even don't respond, never mind share, because the content is such a laughable un-fit for FIMBY readers it's obvious the writer/marketer/e-mail sender has never read my blog.
But the infographic sent to me this morning was worth sharing. Worth interrupting my scheduled writing and delaying my morning walk.
I want to share it with you now, not in a couple weeks when I can schedule it in. Sometimes you just gotta' strike when the iron's hot.


Source: TopMastersInEducation.com
All of this was fascinating to me but there's a couple things I wanted to point out specifically.
Firstly, if you're an interest-led homeschooler or taking some other non-traditional approach to modern education, or homeschool because you want freedom in your home to do your own thing (travel, etc.) there's a reason why you might feel in the minority. We are!
Percentage wise, families who's main reason for homeschooling is because we want to offer a non-traditional approach are 7% of the homeschool population. Even if you identify with a few other factors also - like dissatisfaction with the instruction offered at school, religious values, etc. your desire to offer your children a freedom education puts you in the minority. No wonder so few people, homeschoolers even, "get us".
Another thing of note is the When They Grow Up stats. In my free homeschool chat (fabulous fun, so sorry more people couldn't join in) we had an interesting discussion about grown-up homeschoolers being dissatisfied with their education, specifically feeling they weren't prepared for adult life.
Of course naysayers will latch onto these stories and tout them as proof positive that homeschooling isn't good for people. It doesn't adequately prepare them "for real life". A term so vague I don't even know how to respond.
Well friends, the numbers are on our side. Overwhelmingly, homeschoolers grow up feeling very positive about their experiences.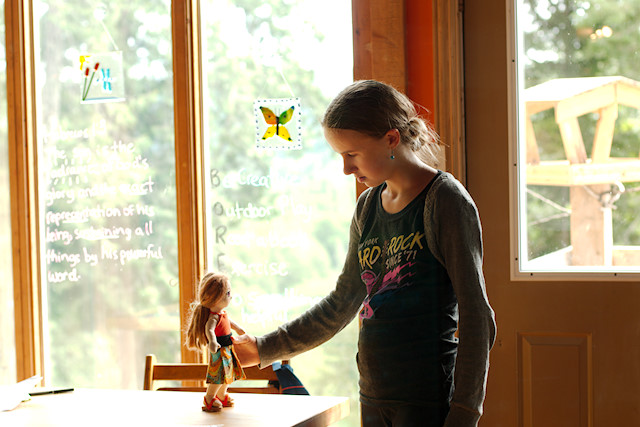 Homeschooling did not limit their career choices, or educational opportunities. It gave them advantages, they're glad they did it, and they want to homeschool their own kids.
This is true considering even that a lot of kids (as the numbers show) are homeschooled for religious reasons, parented by religious nuts who aren't even teaching evolution and God knows what else.
I hope you caught my sarcasm. I am a religious nut of the Jesus-freedom variety and we teach both, creation and evolution.
You'd think in a religious homeschooling environment with its huge omissions of "what is known to be scientifically true", and all the sheltering from the "real world", the student's future academic and life success must be jeopardized. Obviously. Unfortunately, for those who like to criticize conservative religious folks, the numbers don't show this to be the case.
We don't homeschool primarily for religious reasons, though we are Christians of the hard-core, Bible believing, Jesus rose from the grave variety. But choosing homeschooling for religious reasons does not seem to hinder a child's academic success. The opposite might in fact be true.
I'm not saying homeschooling is better, though I am unapologetically biased in that direction.
What I am saying is we all need to chill a bit about the outcomes.
The proof is in the pudding and has been for sometime. Homeschoolers turn out as ok as the rest of the population. Can we just let it rest now?
Of course most of us who homeschool don't want our kids to just turn out ok. We want them to rock it out of the park. Which they do. The academic achievement scores for homeschoolers clearly show that.
What's fascinating is that these scores are the same, statistically speaking, regardless of family income or amount spent on the kid's education (those of us with tight budgets can breathe a sigh of relief at that one), and are not dependent on parental post-secondary education.
Why is this? The simple reason is that most homeschooling families are deeply invested in their kids. Yes, they might be screwing them up by not teaching evolution or by failing to teach calculus (or even care about calculus - raising my hand) but they care, deeply, about their kids.
I'm not saying non-homeschoolers don't care about their kids just as deeply. What I am saying is that the effort homeschoolers expend on building a really strong family life and foundation swings the stats significantly in our favor, as compared to the population as a whole.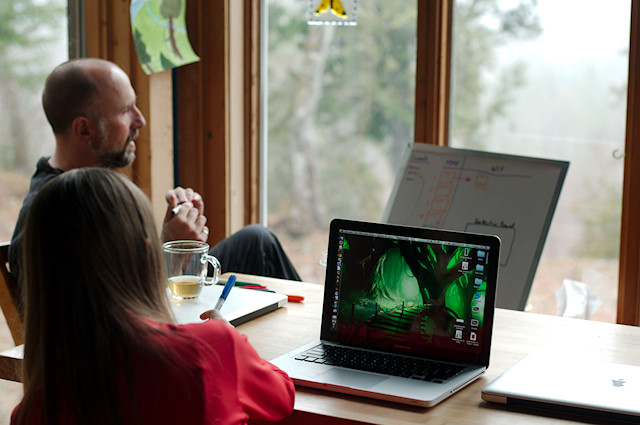 I actually think it's unfair to compare homeschooling to public schooling. Homeschoolers, on average, are heavily invested in their child's education. It doesn't matter what kind of philosophy you follow. But public schools have to deal with a certain percentage of parents who aren't invested in their kids. Parents who view school simply as free daycare. And that I believe is what skews the numbers so much, resulting in all those 85% and above percentiles on achievement tests, happy childhood percentages, etc. for the homeschooled population.
It's not homeschooling that gives kids an advantage, it's having parents who care. Parents who teach (all parents homeschool to some extent). Parents who discipline. Parents who love. Parents who go to bat for their kids. Parents who protect.
And that is something we all can do, regardless of our schooling choices. I would just rather do all that in the context of freedom-based home and family life. And that is why I'm a homeschooler.
By the way, in tomorrow's newsletter I am sharing a "what does interest-led learning look like" story. Hint: our (never schooled, never tested) kids love quizzes.
I like to give newsletter subscribers a weekly glimpse into our lives. A story, perspective, or idea that I haven't shared on the blog.
If you haven't yet, you may want to subscribe to catch this week's newsletter. You can always unsubscribe later.
Renee Tougas participates in affiliate marketing, including the Amazon Services LLC Associates Program. Whenever you buy something on Amazon from a link you clicked here, I get a (very) small percentage of that sale. See disclosure for further explanation.
You can subscribe to comments on this article using this form.
If you have already commented on this article, you do not need to do this, as you were automatically subscribed.