Homemaking and Homeschooling
April 9, 2010
One of the themes this month at Simple Homeschool is balancing home and school. Along those lines my post there today is Managing your Kitchen and your Child's Education.  
Preparing and writing that post got me thinking about other areas of home management and I decided to share here at FIMBY how I manage both our home and our children's education; two rather large undertakings at once.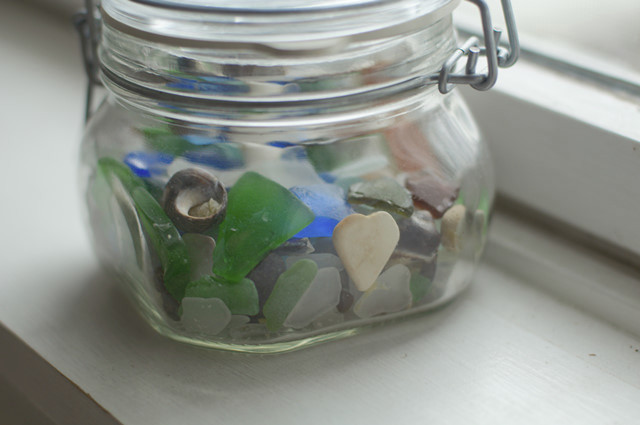 A Homemaker's Introduction
I've been making home for seventeen years now. Unreal considering I'm only 34 (though I feel barely nineteen). When I was seventeen I left home to attend university a hour a way from my hometown. I had no interest in dorm life and rented an apartment with my young aunt who was finishing her last year of university while I was studying in my first. 
I married Damien three short years later and began home making in earnest while still going to school. Celine was born a month after I graduated (I studied 6 years for a 4 year degree) and I finally settled into full time homemaking and mothering, fulfilling my childhood dream. Yes, I've always wanted to be homemaker, just like my mom.
All that to say, though I'm still on the younger side of 35 I have a lot of home making experience. This has been my career and I'm proud of my accomplishments - a well run home, three healthy, helpful and creative children and a happy husband. If this sounds too traditional or happy homemaker for your tastes that's ok, I am very comfortable with who I am; wife, mother and homemaker.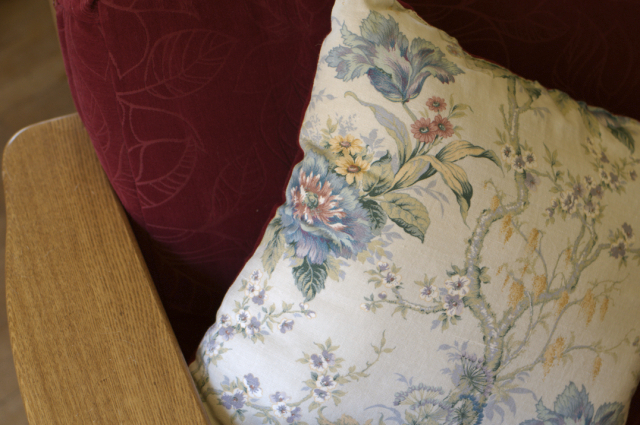 A Homeschooler's Introduction
Before we were even married Damien and I discussed and decided to homeschool our children. We knew from the get go that I would be a stay-at-home mom and he would be the wage earner and that we would adjust our standard of living expectations right from the beginning to make this possible.
In studying to be a teacher, I realized somewhere along the way that I could never teach in a large school setting. Too much of my heart, time and effort would given there when what I really wanted to do was devote myself to our family. But knowing that we were going to homeschool helped me to prepare my mindset from the very beginning for how to structure my time to accommodate learning, while still maintaining a home. 
Our family is not home schoolers so much as home learners. I use the term homeschooling most of the time because it's easy and people understand what I'm talking about. But as far as managing both home and learning I don't spend near the amount of time "schooling" my children as many homeschooling mothers/homemakers do.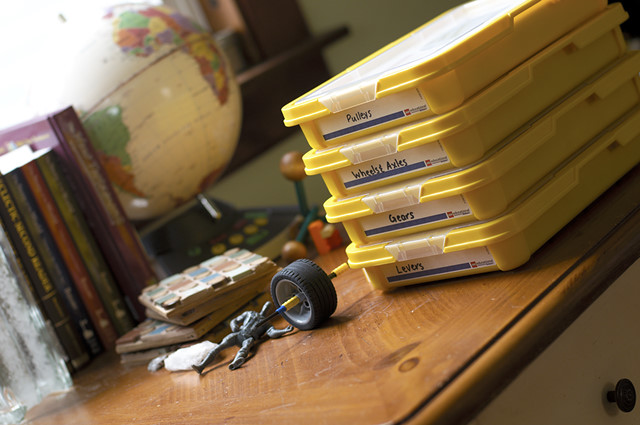 Organizing our Days
The overall structure to our days is basically the same but the individual activities vary according to seasonal and life changes. 
Week at a glance
I like to get my worst work done early in the week. For me this is menu planning and produce shopping.  I also budget and pay bills by mid week and try to get all our errands done by Thursday. Friday is usually reserved for afternoon tea with friends, playdates or just being home together. 
Weekends are family time. We hike one day and the other day we work on the house or some other creative project and usually get together with believers for home church. I don't plan to accomplish home making related tasks other than cooking on the weekends, ie: all my home making stuff needs to happen during the week.
Days at a glance
Mornings - Time for basic house chores and structured learning work. 
Prepare breakfast and often start lunch. Kids clean up their rooms. 
Eat, clean up, do laundry and household chores. 
School work and learning projects. One day a week we go to the library.
Finish preparing lunch and read our own books while eating.
Afternoons - Time for my writing, reading together, outdoor play, projects, errands, playdates and community involvement .
Reading aloud and my writing time. Some days we skip those and head straight outdoors or onto the main activity of the afternoon.
The afternoon's activity is largely determined by the day. Early in the week it's errands, bill paying and other work but by Wednesday we have large blocks of time for creative projects and play according to our interests. Right now we're spending lots of time outdoors and working in the yard.
Evenings - End of the day clean up, supper and time all together with Damien.
The evening really starts around 4:30/5:00 when we start to clean up our projects and make supper.
Eat supper and clean up the kitchen all together (again and for the last time - phew).
Now the kids are older they don't go to bed till 8:30/9:00. Damien's largely in charge of the evenings and we mostly do inspirational family stuff - reading, games, watching inspiring talks or documentaries, getting ready for outdoor adventures. I sometimes do personal projects. 
When my children were little the mornings and afternoons looked quite different and of course kids went to bed earlier. Mornings we did errands and other out of the house activities. Early afternoons we napped and rested (mama included), if there was time in the late afternoon we did projects. Then supper, clean up and bedtime. I had three young children close in age and I didn't start specific school activities with Celine till she was eight (Brienne was 5 at the time).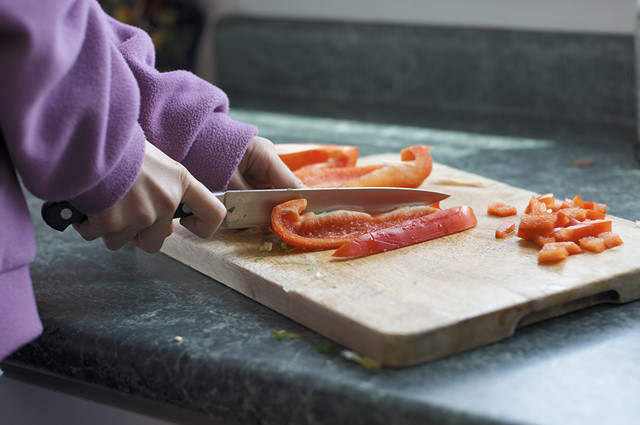 Specific Homemaking Tasks
1. Meals & Food shopping
My post at Simple Homeschool deals with this subject but I want to add a few more thoughts.
Like I mentioned above I menu plan early in the week. Because our family values buying good quality, healthy and local food as much as possible we are members of two buying clubs and have a csa farm share. This simplifies my grocery shopping in some ways, I only go to the "grocery store" once a month (I buy fresh produce each week), but complicates it in other ways.
I spend time placing orders on-line, co-ordinating pick ups and deliveries, keeping financial records and going to community meetings every couple months. I try to do most of this work early in the week during my designated meal prep and computer time but once a month I spend a couple extra hours on the buying club our family organizes. I consider this part food work and part community building.
More details of time I spend in the kitchen.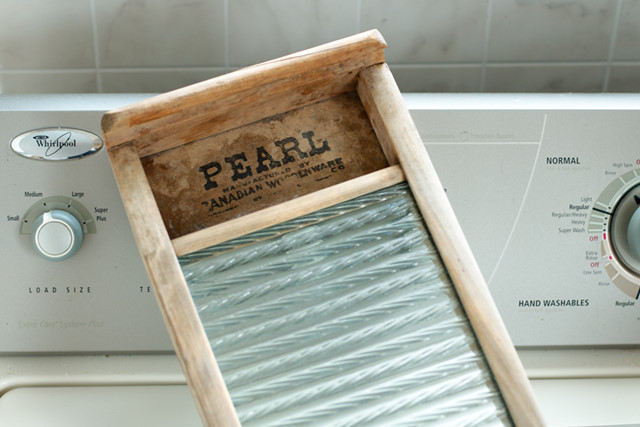 I actually use this from time to time for removing stains
2. Cleaning & Laundry
This is one area that I find very easy to incorporate the children into.  The kids have been helping me keep home for many years and the training I did with them when they were little is starting to pay off.
Laundry - In a normal week we do 5 or 6 loads of laundry, so most days we do one load. Hard as it may be to believe, I honestly think living without a dryer and hanging all our laundry simplifies our life in this regard, we only wash truly dirty clothes and linens. I sort and wash and the kids pretty much do the rest - hanging, folding and putting away. These days I help more because I like to be a part of hanging the wash outside in the nice weather.  
Normal Cleaning - This is all done by the kids and I during morning chore time (right after breakfast) and again at the end of the afternoon before supper. In the morning we tidy the bathroom, vacuum needy areas, do cat care, and extra kitchen work as necessary. In the afternoon the kids tidy up their projects from the day and vacuum the main living areas while I cook supper. Once a week a child helps/makes supper. Kid's clean up their rooms, ie: put away toys and pick up clothes before breakfast.
Deep Cleaning - Um, what's that. We do tackle big cleaning and organizational projects from time to time, like cleaning the kids' rooms (see also three steps to less clutter in the kids's rooms at Small Notebook). I will sometimes do a large project on a weekend work day or we will spread it out over several weeks and do bit by bit each morning during our regular chore time. 
3. Errands & Bills
Errands are by far my least favorite home making chore, so I don't do very many. I combine trips whenever possible and often just make do without. I don't even like thrift shopping, I'd rather be home. Needless to say I don't schedule a lot of time for this least favored task.  
I do one errand run a week and will sometimes add a quick trip when I'm already out - like stopping at the post office when I'm driving home from the library. My big goal for this summer is to start running errands on bikes but we'll see. Damien does all our clothing and gear shopping, mostly on-line, but we make purchasing trips every few months as needed.  
Paying bills and managing our family finances in one of my jobs and I enjoy doing it. I'm good with details and organization so I do well with this task. I set aside a couple hours one afternoon a week to do this. Kids will usually play or sometimes watch a video while I work. It is difficult to involve them much in this job but as they get older we hope to hand over some of the family budgeting and decision making to them.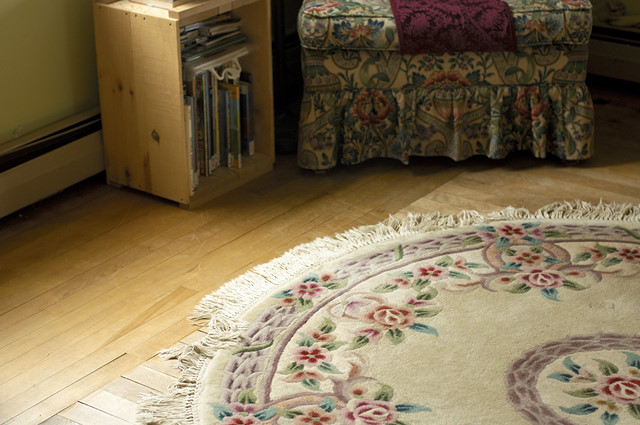 Working & Learning Together
I think the beauty of homeschooling is that I can teach my children these very practical, hands-on life skills as an integrated part of their education. 
Our children will grow up knowing how to cook healthy meals, keep a tidy and welcoming living space, live below their means and stay out of debt (they can choose their own paths as adults but they'll have this skill set to guide them). This is just as important as their language, science, history, math, geography, art and music studies.  
I consider it a great privilege and awesome responsibility to be right where I am as homemaker and homeschooler; teaching my children and caring for our home. 
Any questions about our home routine or school structure? How do you balance the demands of homemaking and taking care of your family/homeschooling (if you do that)?
Related Posts:
Filed Under
Resource Library
You can subscribe to comments on this article using this form.
If you have already commented on this article, you do not need to do this, as you were automatically subscribed.