Homemade Lip Balm
February 3, 2009
You've stumbled upon one of my most popular posts. You might also enjoy let's talk lip balm.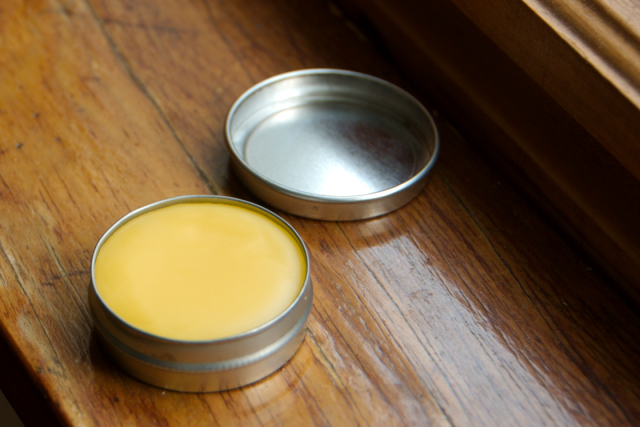 After making my own lip balm I will never buy it again.
It's easy, cheap, 100% natural and good for your lips, especially this time of year. I tried to figure out the actual cost of this recipe but it wasn't worth counting up the pennies. Let's just say Burt's Bees makes a killing on lip balm!
Ingredients
1/2 oz. (approx. 3 tsp.) grated or roughly chopped beeswax
1 oz. (approx. 6 tsp.) coconut oil
1 1/2 tsp. lanolin
3/4 tsp. vitamin E
2 tsp. hard honey
3/4 tsp. peppermint essential oil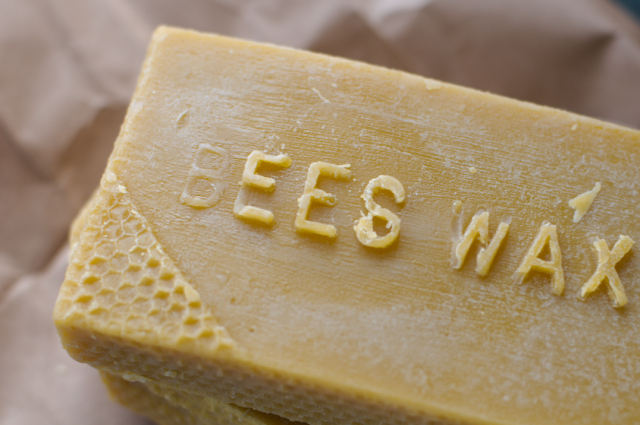 Directions
In a small pot over medium low heat melt beeswax, coconut oil, lanolin and vitamin E. Use chopstick or other small, longish stick to stir (chopstick is perfect).
Remove from heat and add honey and peppermint oil. Whisk well with chopstick and try to distribute oil throughout the mixture - this is tricky.
Pour quickly into tins or jars. Let cool on counter till hard.
This recipe makes enough for 3 - 3/4 oz tins (see photo for size) and one 1 1/2 oz jar. I reuse cosmetic jars I've saved from years ago when I actually bought hand lotion and such.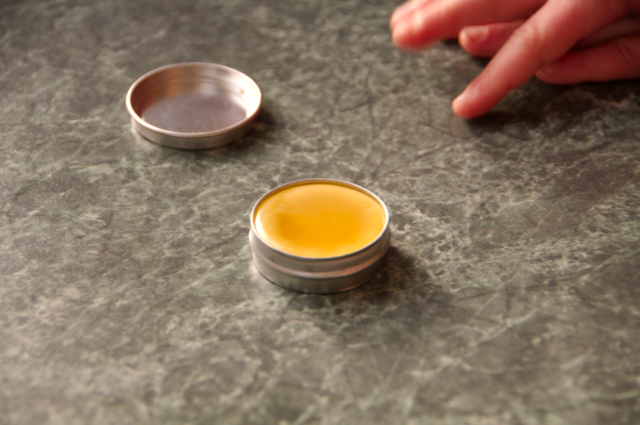 Notes
I prefer to measure kitchen cosmetics with a scale but I included the approximate tsp. measurements for those without a scale.
All ingredients can be found at a natural food store or ordered from an online store such as Mountain Rose Herbs. The initial investment is large but these same ingredients can be used for making soap and skin care products.
Some people are allergic to lanolin. If you're making these for gifts you may want to label them.
I always use solid honey, that's just the kind of have. From my experience liquid honey will make the recipe too runny and will cause it to separate. If that's all you have try using less than 2 tsp.
This recipe makes enough to last our family of 5 several months, plus I usually give away a tin from each batch I make. After awhile if the honey in the lip balm starts to crystallize you can melt and re-pour it. Good as new. The photos in this post are actually from that process.
You can subscribe to comments on this article using this form.
If you have already commented on this article, you do not need to do this, as you were automatically subscribed.