Home ~ A place of Welcoming
August 8, 2009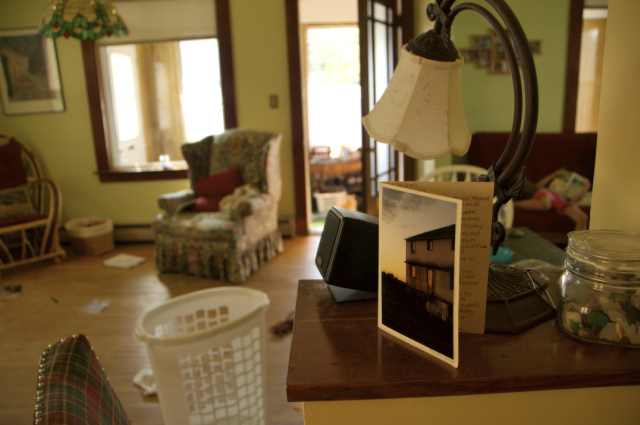 My family is hiking today without me. After last weekend's hike in the rain I put my hands up in surrender or was it put my foot down in defiance??
I wanted a weekend day to do something I wanted, without character building or learning to make-do. I wanted to garden or sew, maybe work on photos for developing. In short, I wanted a day for me. Well today I have it. It's a gorgeous summer's day so I'm outdoors weeding, transplanting, mulching and pruning.
The house is quiet, neat and tidy. No projects spread all over the floor, no dirty dishes stacked, no slamming doors, no persistent interruptions to my plans. No handsome husband to bounce my thoughts off of, no 10 year old to admire my garden accomplishments, no chatty 8 year old asking questions every 5 minutes or so and flashing me his gorgeous grin, no 6 year old flouncing around in funky outfits pretending to be royalty.
No family. What is this home with out my family? Very empty.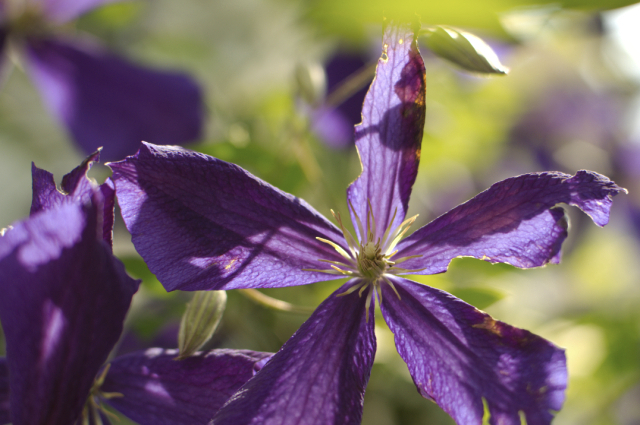 I'm not complaining, really. I needed this day and it's all very nice but I am looking forward to their arrival home at the end of the day. Which brings me to a thought about my home. I've been thinking about this for a couple weeks. What started me on this was the one word project "home" theme this month at Shutter Sisters. Then this week I read an interview with Amanda Soule about her new book Handmade Home. Asked to describe her home in one word, she choose cozy. 
There are many things I want my home to be; tidy (it gets that way before bed), clean, healthy (food and environment), comfy & nicely decorated (slow process), simple & not cluttered. And I make progress in all those areas on a daily basis.
But I realized this week that I don't want my house to be clean for the sake of cleanliness, though attracting vermin isn't good either, or simple for the sake of simplicity.
I like all these attributes because for me they make my home feel more welcoming.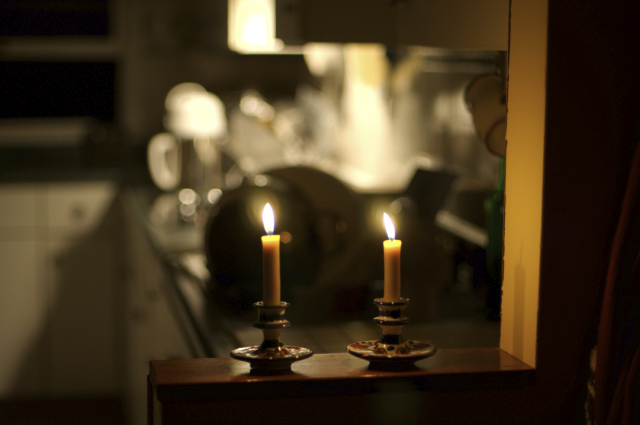 We have a lot of people in our home on a regular basis. We host home church gatherings, have taught healthy eating courses in our living room, our extended families stay weekends or weeks at a time, travelers have laid there heads here and we currently have a boarder living in Laurent's room for 3 weeks.
I want all these people - friends, family and strangers to feel welcome here. But the people I want most of all to feel welcome are my husband and children. This is their place for resting, creating, learning, eating, growing and sharing. Without them this house is just that and nothing more.
I don't want to tidy my children out of their creativity or clean my husband out his resting - does that make sense? This home is for my loved ones who inhabit it and for the people we are asked to share it with.
Today I write this for myself because if it's on the blog I am accountable for having said these words. Because in the thick of family life I don't always feel this way. But when everyone is away all day and I'm given time to think I realize a messy floor is of more comfort to me than a silent house.
Filed Under
Resource Library
You can subscribe to comments on this article using this form.
If you have already commented on this article, you do not need to do this, as you were automatically subscribed.