The economics of eating local
August 7, 2009
This week was our city's Local Food Week, celebrated at our downtown Farmer's Market on Tuesday afternoon. You might remember that there is a farmer's market "outpost" one block from my house and I usually walk there on Wednesday mornings but this week we joined the fun happening downtown.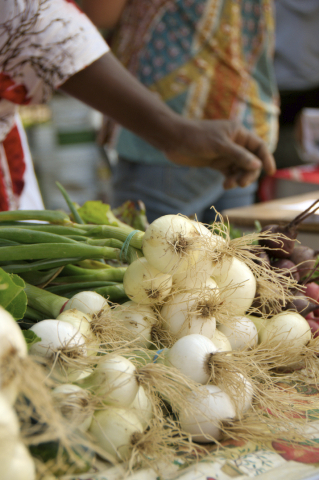 We joined last summer as well and at the time I wrote this post on local foods being for everyone. Unfortunately that post does not do justice to the idea that local foods should be accessible to everyone regardless of income. I don't know what things are like where you live but around here local foods cost more. This seems a shame but the reality is that local food costs reflect the true cost of food. But this still doesn't answer the question of how to make it more affordable to low income folks.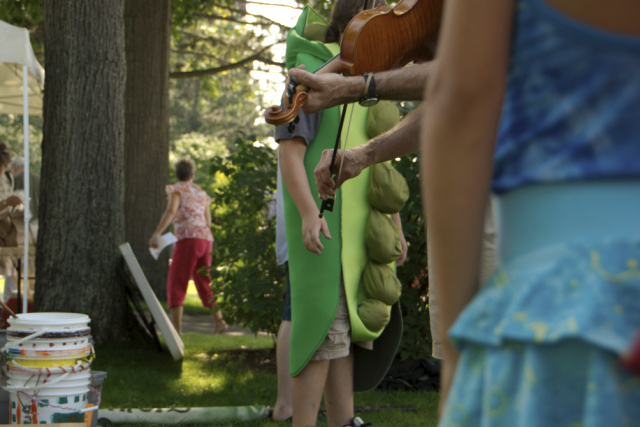 Part of our family's answer to this problem is to support local organizations that help address this issue, specifically Lots to Gardens. We try to assist in what ways we can. Last spring we planted seeds, next week I'm cooking a full lunch for 20 of their summer youth workers, we go to fund-raisers and work in the community kitchen, attend board meetings and spread the word.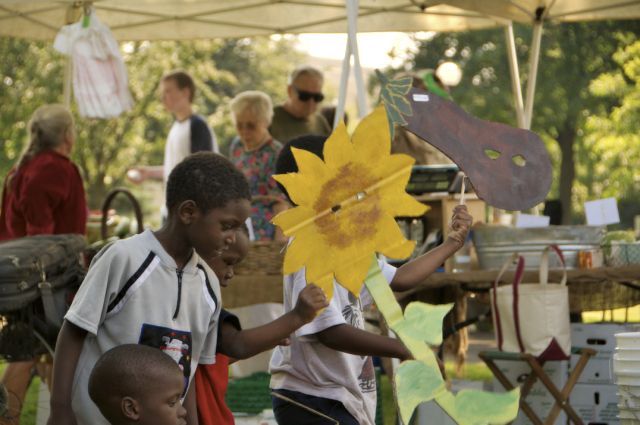 And then there's the whole other question of how do we help ourselves pay for the higher cost of locally grown foods? Maine is blessed with an abundance of ingenious and hard working farmers growing everything from greens to beans. Our family could get buy everything we needed (minus coffee but I suppose we don't need that!) from within the state. But on our current grocery budget there is no way we could afford it.
I track our spending very closely and have determined that our family spends more in line with the Europeans when it comes to food. We have kept our housing and transportation costs low to make this possible. And I remind you we're not eating high off the hog! (ha,ha). We eat a simple diet of mostly vegetables, grains, beans, fruits, nuts and seeds with the occasional meal out and ice cream for a treat!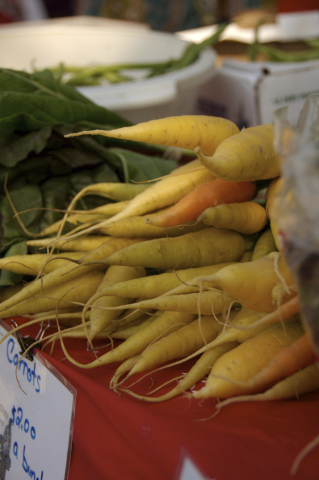 We consider this a worthwhile investment of our resources because diet is the foundation of health and the first line of defense for illness. I do not remember (literally it's been probably 6 years) the last time we spent $$ on a prescription medication.
There was a very interesting discussion recently on beauty that moves. Heather opened a can of worms with a question of "how much do you spend on your groceries in this climate of ever rising food costs?" (or something like that). The response to her post was phenomenal and got me thinking, yet again, on how people value's are reflected in how they spend their money.
What gets really difficult is when you have to make compromises that you feel don't reflect your true values. For example: I would like to buy all our produce from local farmers, truly I would, but if I did our grocery tab would go up at least 30% in the summer and would double in the winter when we rely on out-of-state staples such as lettuce and fresh fruits.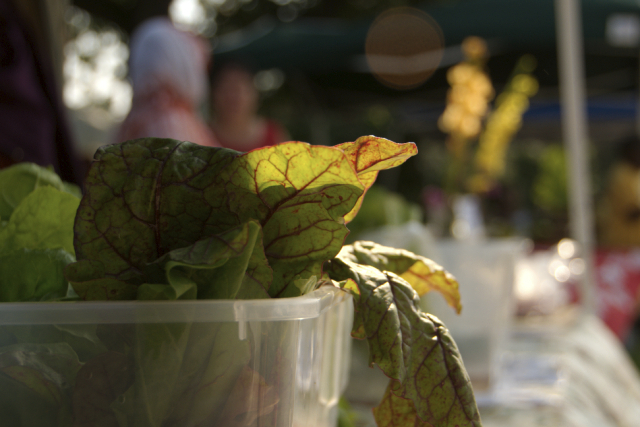 This is a real conundrum and one I don't have an answer to. I do know that if we hit a personal financial crisis we would eat a lot more cabbage, potatoes and beans (you'd laugh at this is you knew how much of this we already eat!) and less fruit.
What was the point of all of this? I don't know but maybe's its just to encourage people to support their local farmers and businesses and yet say "I understand that it's difficult and I don't nearly do what I wish we could".
One of these days I want to write a post on starting a buying club (as requested by Nicola) and as I've mentioned before we have a farm share; these things help certainly. If we didn't like to hike and camp so much we could grow a bigger garden. But I still don't have all the answers or live out my ideals in full.
Related Posts
(pst... Damien installed a new feature that allows you to "watch" individual posts. Basically you can subscribe, via e-mail, to comments on specific posts. So if you ask a question I can answer it in comments and it will be sent to your e-mail. Three cheers for Damien!)
Filed Under
Part of Series
Resource Library
You can subscribe to comments on this article using this form.
If you have already commented on this article, you do not need to do this, as you were automatically subscribed.