holiday un-school
December 1, 2010
This past summer I made a decision, a discipline really, to homeschool year round. That meant summer school, with quite a few breaks mind you for vacations and such. But I never did a full stop until the end of August when I wrapped up our 2009-2010 year with our assessment. We started the 2010-2011 year a couple weeks later in September.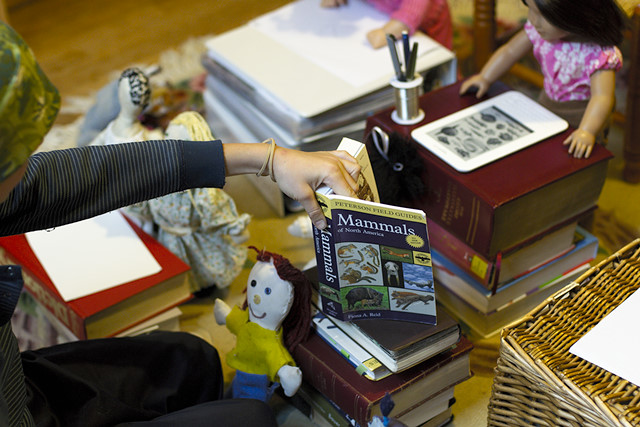 the kids playing old-fashioned school with their dolls
It's really hard to make a statement like "homeschool year round" without explaining what I mean. After all, we homeschool because of the freedom it affords to learn all the time and to focus on our family values. So what do I mean by homeschooling year round?
To answer this requires that I share a little bit of our homeschool journey and philosophy. (I love talking homeschool if you haven't noticed)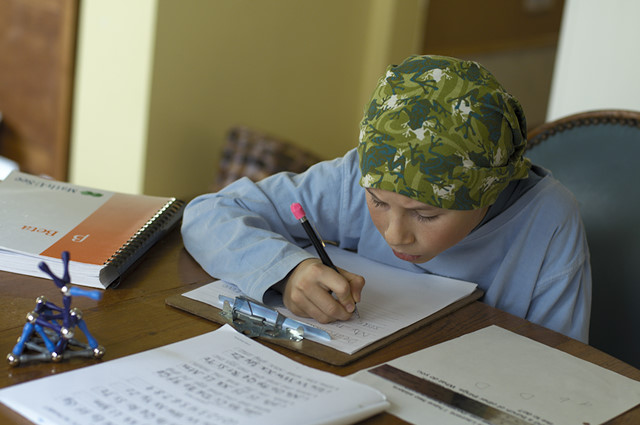 We decided to homeschool our children before they were born. I was convinced, from research I did while completing my Bachelor's degree in Education, that homeschooling was an academically viable option. This helped assuage any fears about my kids growing up to be dunces.
Fast forward a few years to when my children were toddlers and pre-schoolers. I returned to my homeschool research to prepare for the upcoming elementary school years. It was at this time that I truly met the unschool movement and fell in love with the writings of David Albert, specifically his book And the Skylark Sings With Me.
I'm not sure that Albert considers his family unschoolers, so I don't want to misrepresent him (he's commented here once and I'd hate for him to come visit this post and say "she said that about me?") but his book was my first real taste of unschooling freedom and got me researching more about this particular home education philosophy.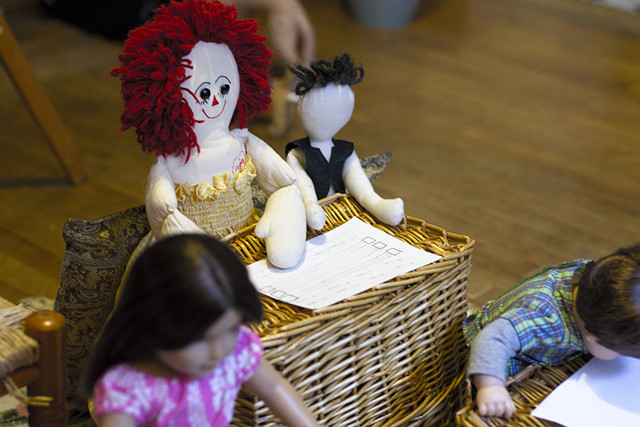 I loved so many of the unschooling methologies but couldn't totally buy into the philosophy. There were things I wanted my kids to learn, definite goals we had for their education. They also needed to learn to contribute to our home life, not because they were intrinsically motivated to but because it is a part of living together.
From what I understand, unschooling in its purist form (many people call themselves unschoolers but I think they mean eclectic) is a complete hands-off approach to education. No goals, no structure, no overarching purpose - except those that are desired by the learner. Whatever the course of action is, it is wholly up to the student to decide.
Now I could be totally off my rocker with this assessment. Maybe I just have my definitions all wrong because our homeschooling looks a lot like this definition of unschooling. What it comes down to is: while we heartily embrace a freedom to choose, life-learning approach to education we also have definite goals for our children's schooling. Those goals require a certain amount of structured learning that is not necessarily initiated by them, though often it is.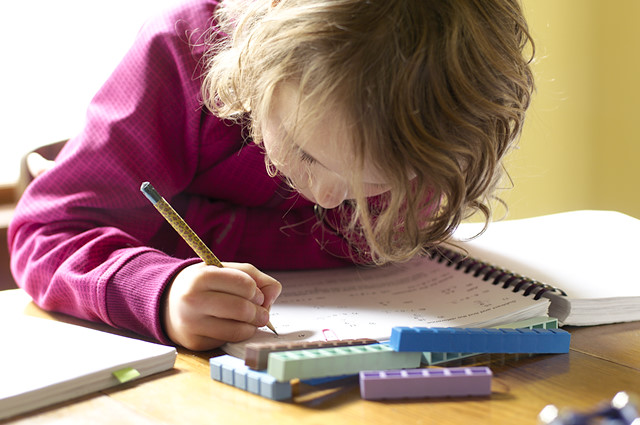 Having settled in my mind a few years ago that no, we weren't unschoolers, I tried to figure out exactly what we were. And I don't know. I like to say we're interest-led learners since we are. The kids have hours each day to explore and discover what interests them. But we also have a bit of structure - chores, math, reading and writing - that they may or may not be interested in doing at the time. (Very, very rarely are they naturally "interested" in doing chores).
This little bit of structure in math, reading and writing evolved slowly and although we didn't have a pre-determined age it started for each child around 7 or 8 years of age. For math and writing that is, reading has been a different matter.
What we do changes with the seasons (of children's growth and time of year) and for the last few months our school routine looked something like this:
reading practice with Brienne (7) and Laurent (9)
typing practice for Celine (11) - we use Ten Thumbs
math - we use Math U See and everyone works on their own with my help
handwriting practice - Getty Dubay workbook for Brienne and Laurent. Celine "graduated" after learning cursive to typing.
writing - using life learning opportunities. Correspondence, product reviews, poetry, short stories, book reviews, etc.
Those defined activities make-up "school" in our home. All together it takes about 1.5 - 2 hours each time and we do it 3 times a week. So, 6 hours a week of school.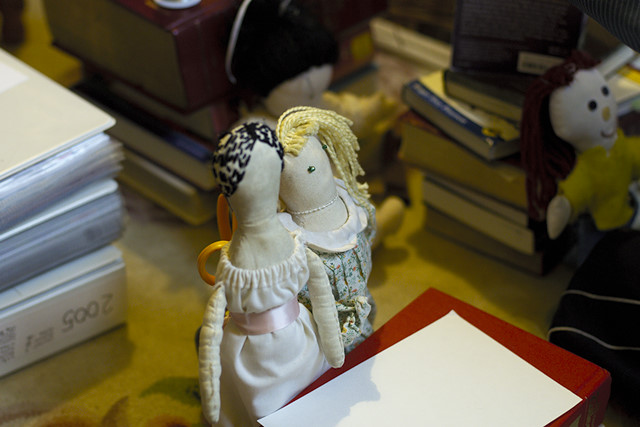 It doesn't seem like much but there is so much more to our day that is learning and requires my time. Especially with regards to reading. We read together throughout the day and I spend a lot of time looking for good books and preparing for our weekly library visits.
The kids have definite ideas about what they want to learn and spend all their "free hours" (ie: not chores, meals, family activities or school time) playing, researching, reading, building, drawing, crafting, sewing etc. Some of these activities require my assistance. And that's my job - to support their eduction.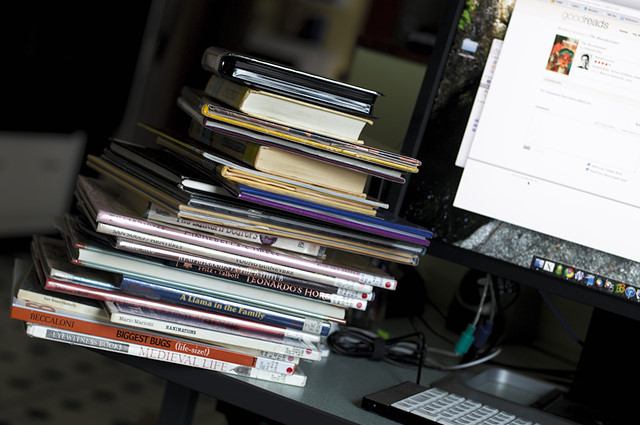 Our life of learning, creating, and exploring together makes for full days. And I knew that come the holiday season I would want a break.
And that's where we're at right now. On the second week of a six week break from school. I'm loving it! It's amazing how much mental energy I put into our children's education, even though the "school" part is only 6 hours a week. I'm finding the freedom from that to be very, well... freeing. 
No math, no typing, no handwriting or reading practice. I'm even taking a break from heavy duty library research. Let them read fluff for a bit. Celine is old enough to do a lot of book research on her own and recently we bought her a Kindle and downloaded a ton of old classics to read if she runs out of library books.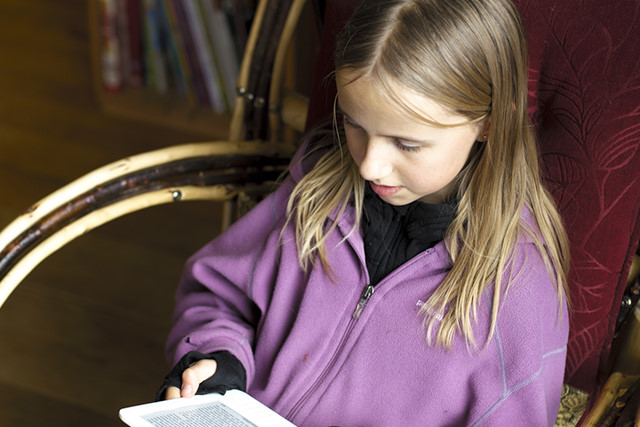 So what are we doing instead for these six weeks? 
Celebrating birthdays - Brienne's last week and mine this week (I'm 35 today).
Making Christmas gifts - for the last month or so I've collected ideas and now it's time to get crafting! 
Taking Christmas related field trips - caroling, a tour of the Victorian Mansion in Portland (oh, the kids are so excited about this one!)
Baking cookies, having tea and visiting with friends - this one I am especially looking forward to. Homeschooling can be somewhat isolating, especially when you're a homebody like me. I need this downtime to get together with friends and hang out. 
Reading seasonal stories - we are always reading but this time of year we focus on the birth of Christ and other Christmas traditions. 
Journaling the season with this sweet Christmas journal from Gadanke.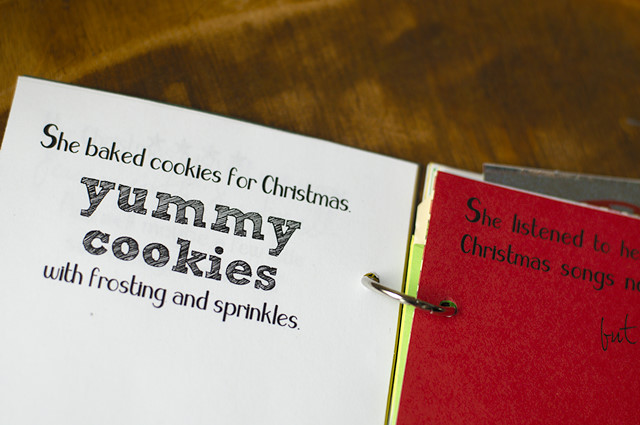 And later this month when we've had our fill of at-home holiday goodness we'll load up the car with our handmade gifts, a few treats, and our winter wear and travel to see family for Christmas and New Years.
To say I'm excited about all the un-schooling going on this month is an understatement. Bring on the season. I'm ready.
How about you? How do you take time off (from whatever your normal routine is) to enjoy the beauty of this season?
Filed Under
Resource Library
You can subscribe to comments on this article using this form.
If you have already commented on this article, you do not need to do this, as you were automatically subscribed.