High Summer ~ Family, Travel & Outdoors
July 25, 2018
Continued from High Summer ~ Memories & Kids
Family & Visits
The chief delight of my summer has been hosting my family on several occasions over the past month. We've also hosted other parties and gatherings which have been great.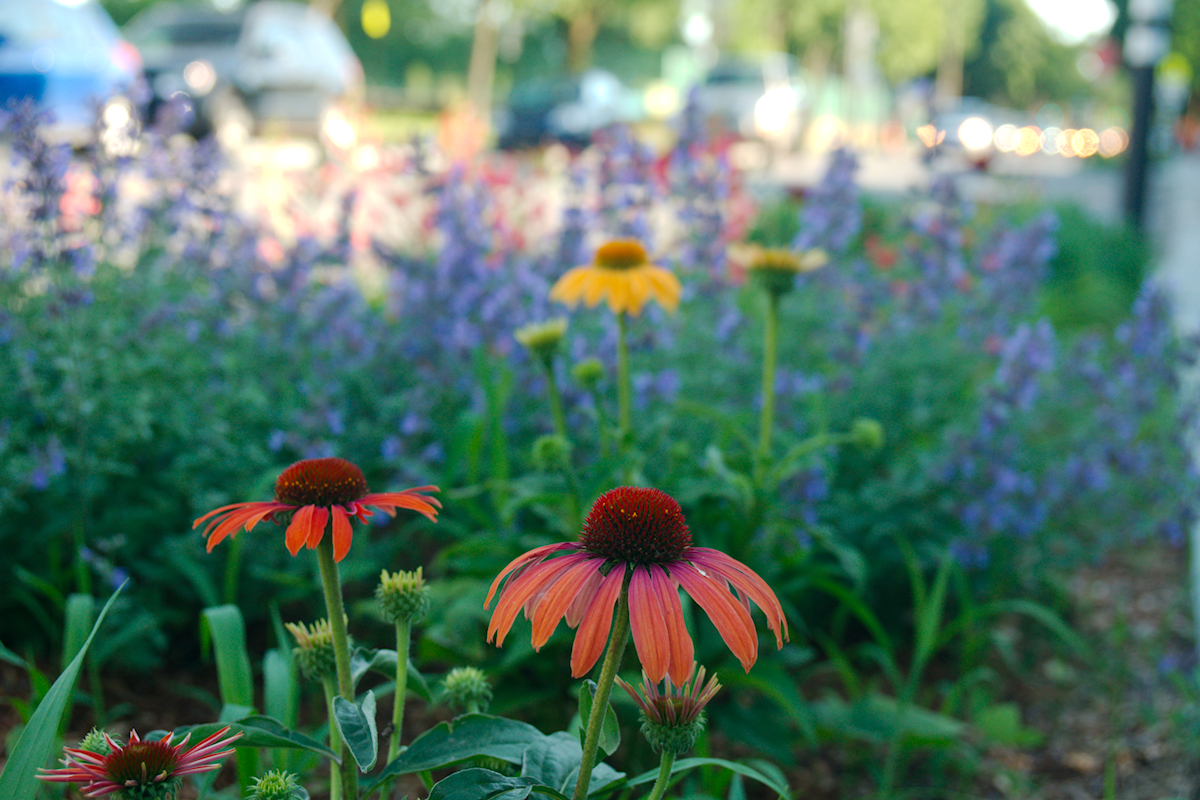 This is a milestone year for my parents. This summer they both turn sixty-five and in October they'll be married for 45 years! Yep, they got married when they were twenty (and I followed suit).
Their 65th birthdays have brought them both to Montreal. My dad did a seven-week cross-country trip on his adventure motorcycle. He drove through Montreal on his way out west (his visit coincided with Prom), and came back to Montreal for a longer visit on his return east.
To describe a bit of who my dad is and what he has gotten out of this epic birthday trip I'll share a little story from his recent visit.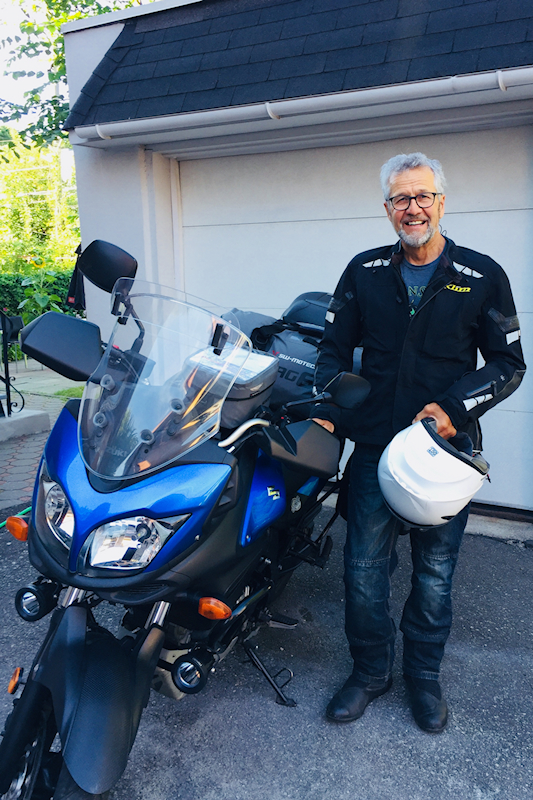 Dad went to get his hair cut at the local barber. It was a bit rough around the edges after a month of travel.
Turns out the local barber is an 87 year old man who is still cutting hair for the love of the craft and for the love of people. He and my dad hit it off great. Dad's haircut turned into an hours long visit with an old timer, and a return visit the following morning, just for a coffee and a chat.
Dad is like that, he meets people, and makes connections everywhere he goes. And one of the reasons for his cross-country trip was to re-connect with the people and places from his past.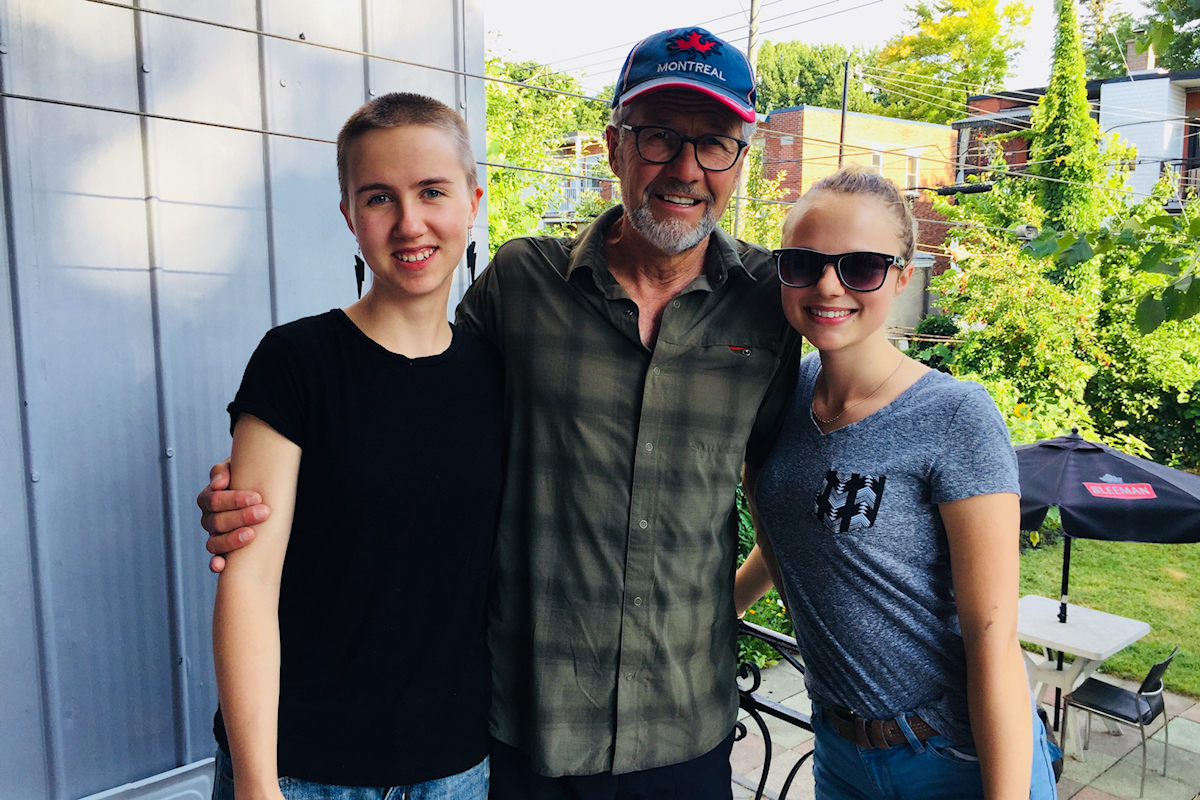 Although he's 65, Dad is not retired. He loves his work as a self-employed artisan builder too much to stop, but he does plan to cut back his work hours in the coming months and years to make space for other things in his life, like this road trip. More power to you Dad!
In between my dad's visits my mom came to celebrate her 65th birthday with her sister (my aunt).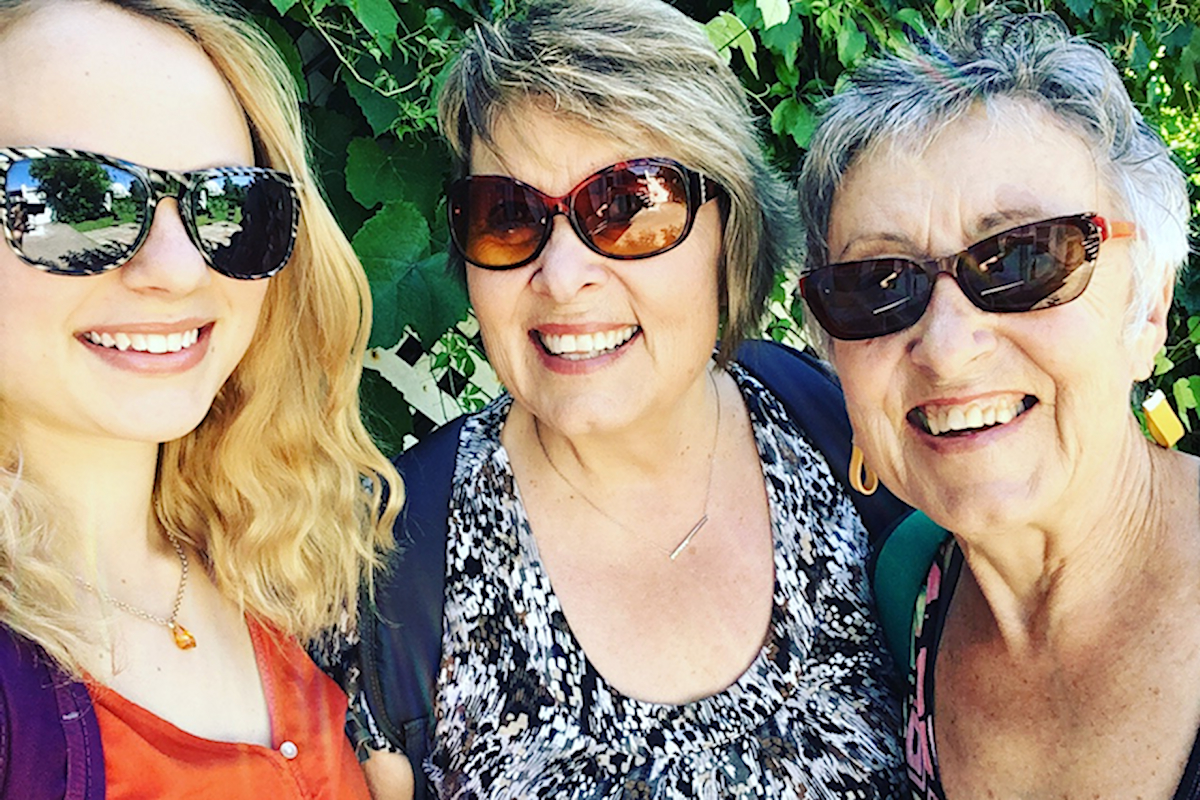 The birthday weekend was full of activity, as I mentioned in yesterday's post. The day after Auntie returned home to Alberta, Laurent left for camp and Mom moved into his bedroom from the airbnb where she and Auntie were staying.
Not having a dedicated guest room is my chief complaint about our 3 bedroom apartment. With Laurent gone for six weeks I have a guest room!
Mom stayed for another week and we loved our time together which included a long weekend camping trip to visit Laurent out in the Eastern Townships.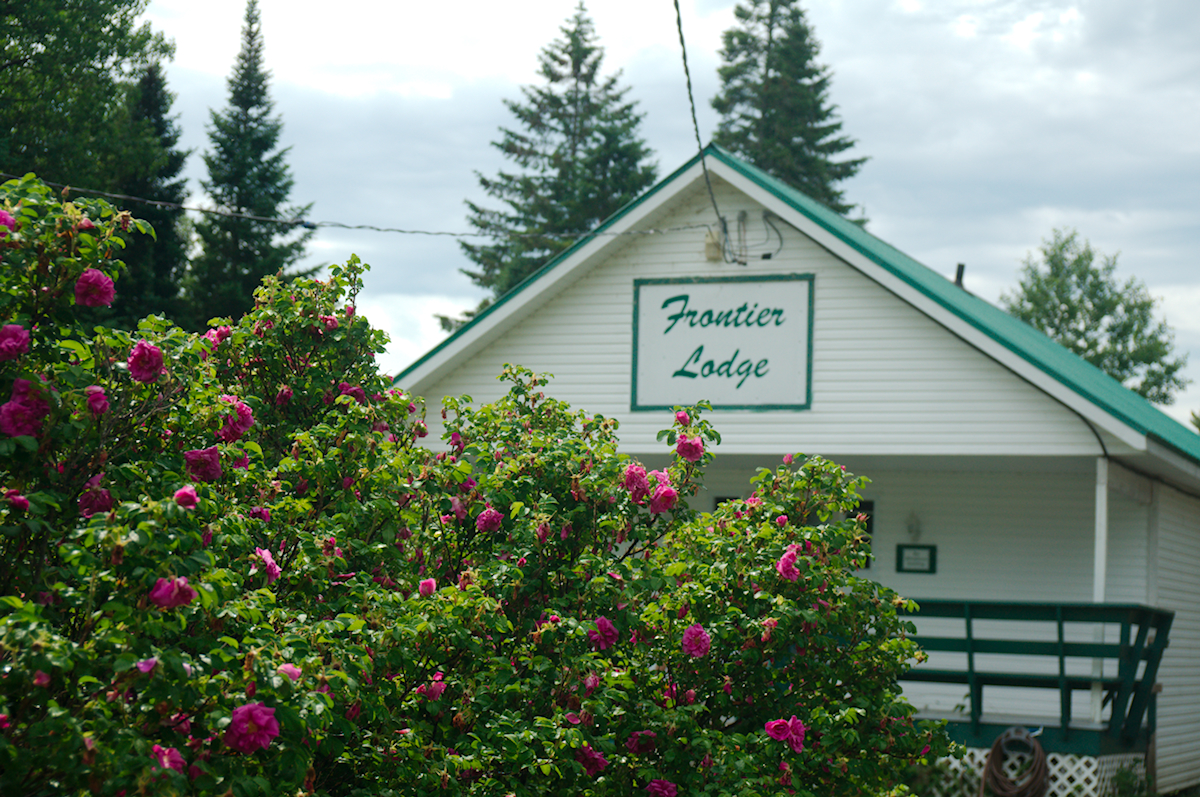 Mom returned back to Nova Scotia, to her own summer of multi-day kayak/camping trips and hiking adventures, and the following weekend the girls and I went to southwestern Ontario.
We're living summer on the weekends.
Our trip to Ontario was to meet and visit an online friend of Celine's and to also go to the Stratford Festival as a belated birthday celebration for Celine's 19th birthday, the actual day being swallowed up by drama rehearsals in May.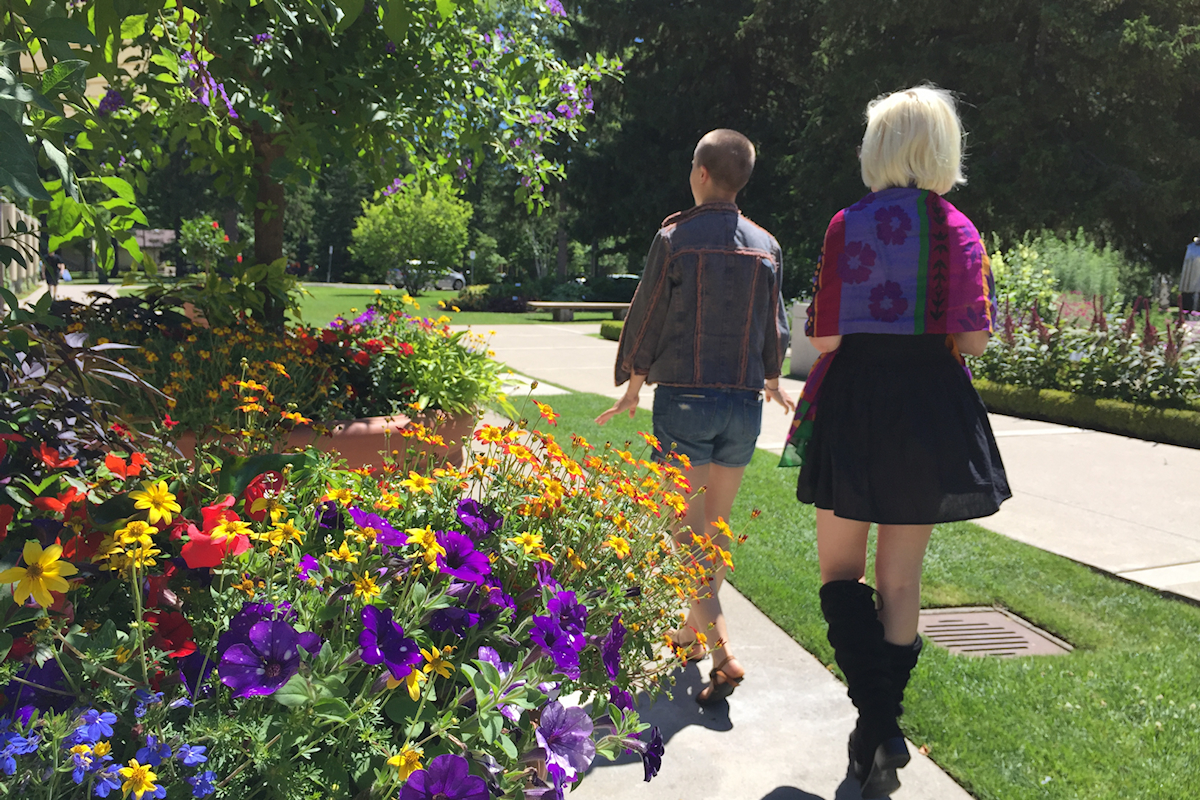 After years of blogging I'm used to meeting online friends and acquaintances and staying in their homes on our travels.
Meeting one of Celine's online friends, Sophia, was such a joy and making the fast and deep connection with Sophia's whole family was a real gift.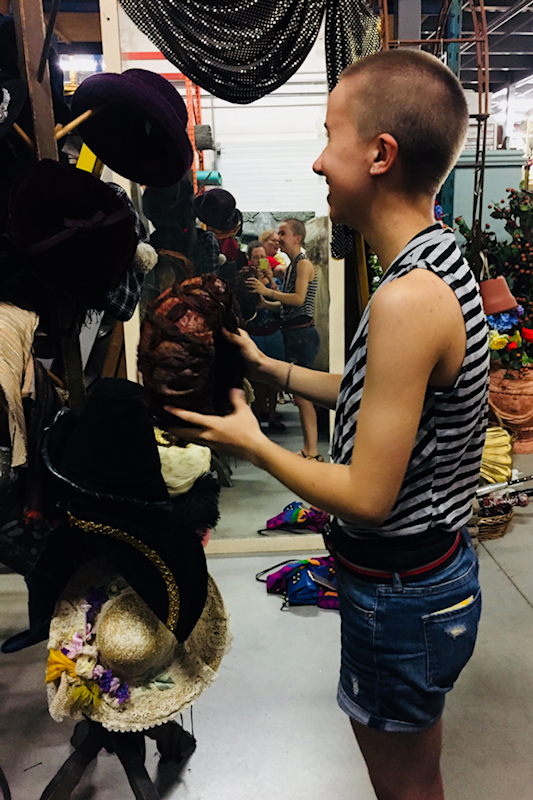 Sophia's family lives in the rolling farm country of southwestern Ontario, close to Stratford. In addition to taking in the amazing production of The Music Man (highly recommend) we took a behind-the-scenes Warehouse Tour to learn more about costuming and props (also highly recommend). Really inspiring for Celine as she pursues costume design.
It was a fabulous three day trip, even though it was bookended by 7 hour long drives. All that time for audiobooks and podcasts!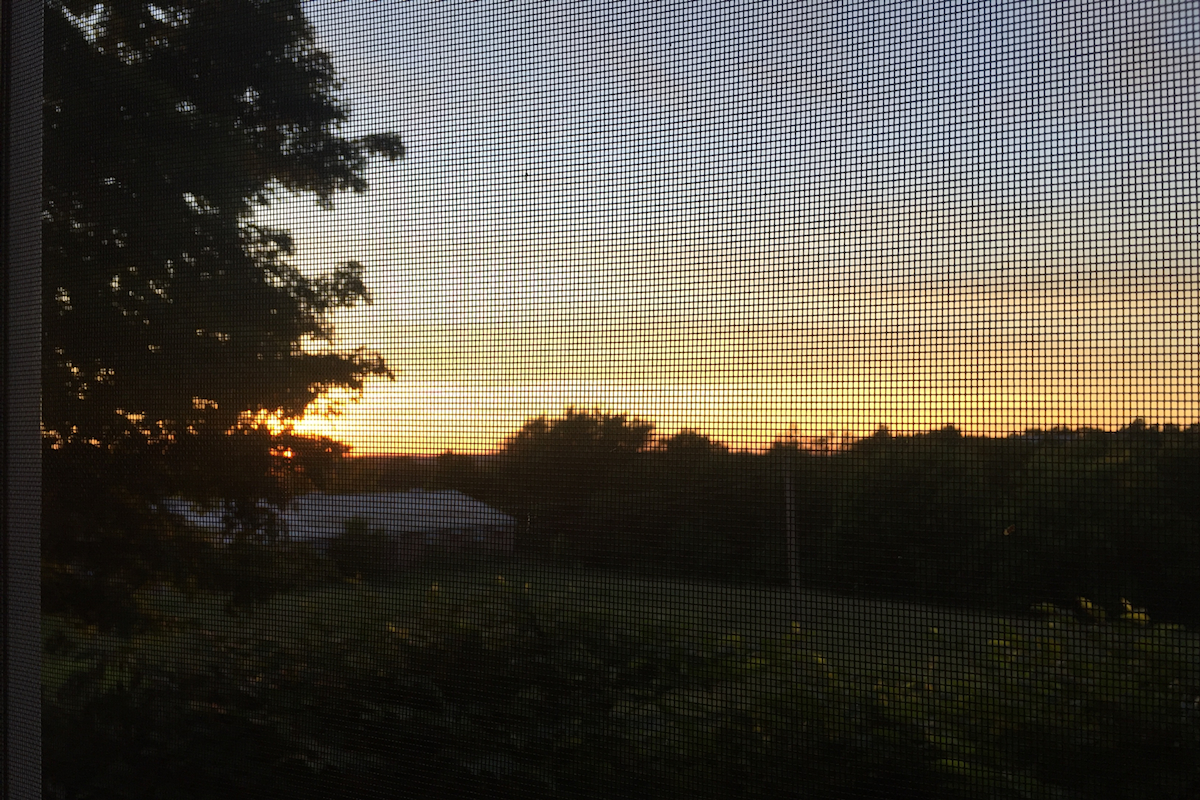 Making new friends and sharing hospitality; music, dancing, and singing; celebrating and participating in creativity; the beauty of the countryside always reminds me that the world is a wonderful place to be.
This is summer.
Camping & Vacations
We've been gone or playing tourist in the city every weekend since mid-June. Last weekend was my first chill weekend of the summer, at home, not much on the schedule. A nice break from our fun and active season.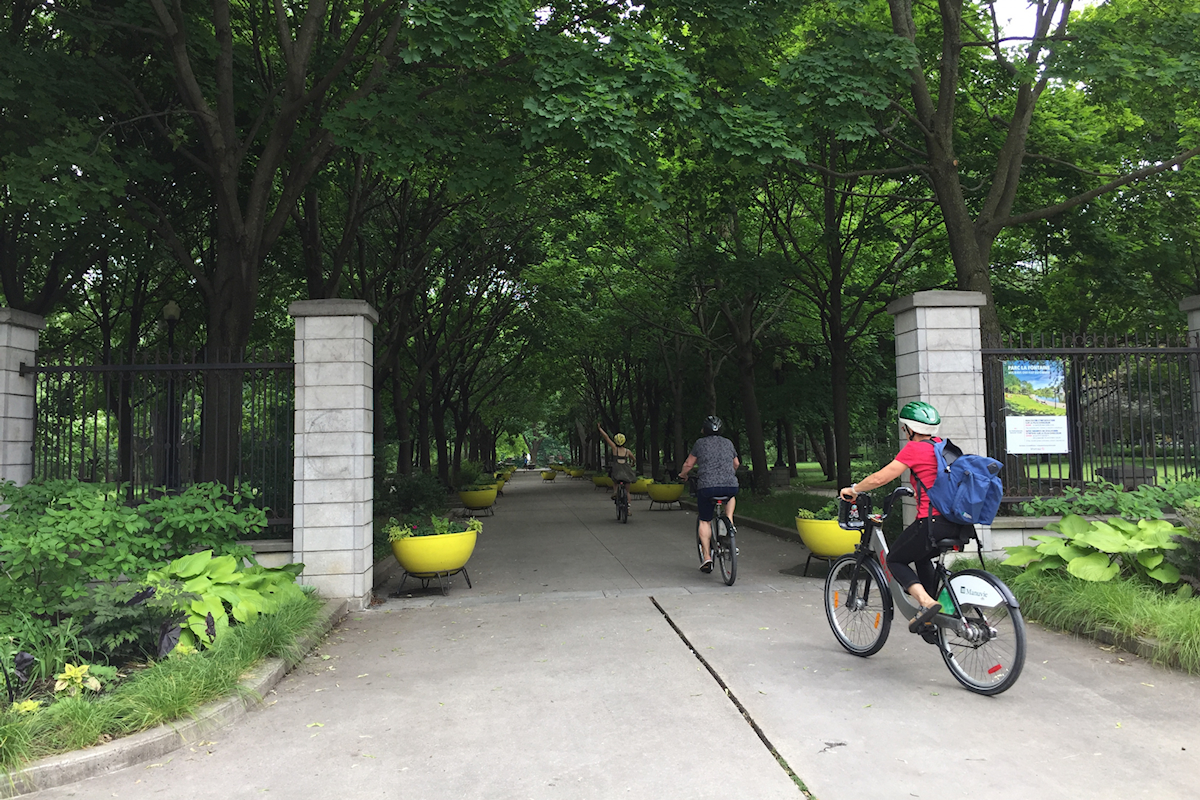 In August we're taking a working vacation to New Hampshire with the whole family. It will be our only all-of-us-together trip this summer. Damien and I will work and the kids will probably keep up with their own projects and school work but we'll be in a different place and we all enjoy that.
We're staying at the cabin/cottage of a co-worker of Damien's so it's not costing us anything for accommodation, which is a price we can afford.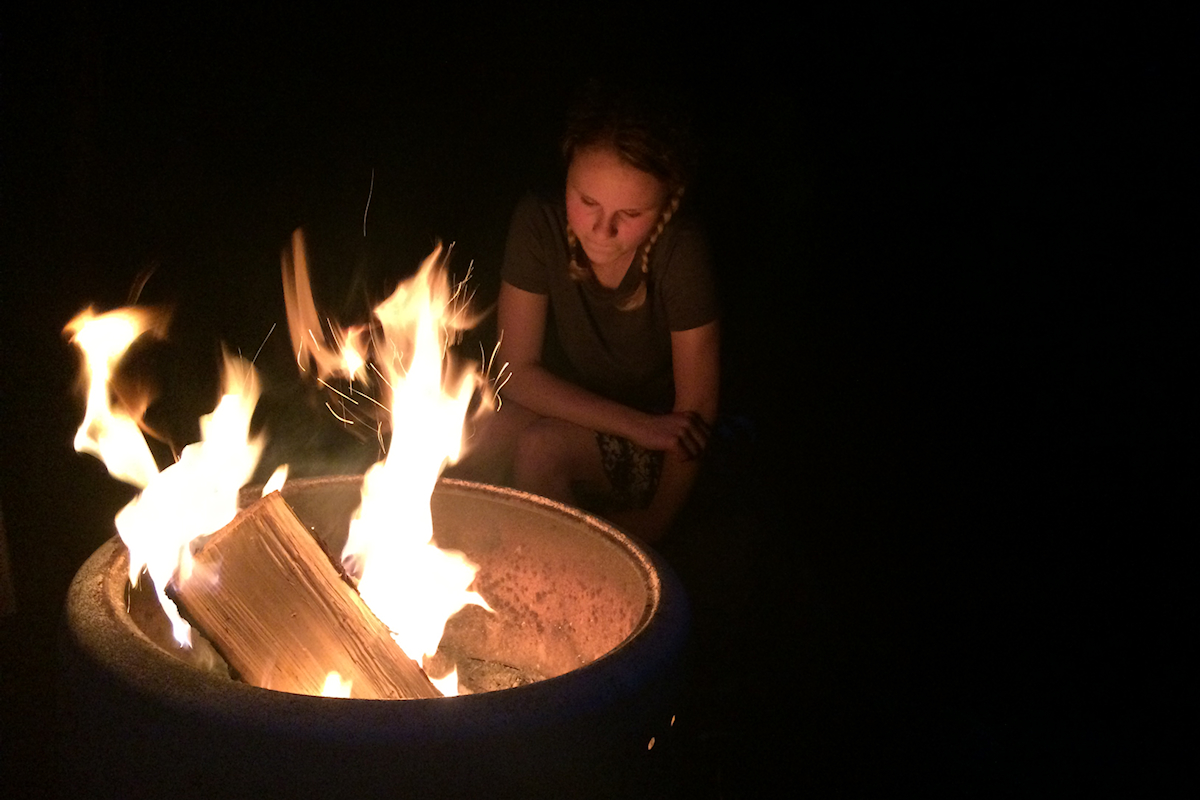 At the end of August I'm going to Conspire 2018, the Richard Rohr conference in New Mexico, with my brother. I'll write more about that later.
I'm beyond excited about this opportunity to hang out with other contemplatives and deep spiritual thinkers. I really want to find my spiritual tribe, or broaden the tribe to which I belong, and I have high hopes for this event. I am just such a devoted fan and follower of Richard Rohr and if other conference attendees are half as fan-girl as me, I'll be in good company.
Our big outdoors trip is in September when we'll go backpacking for two full weeks with my parents on the Long Trail in Vermont.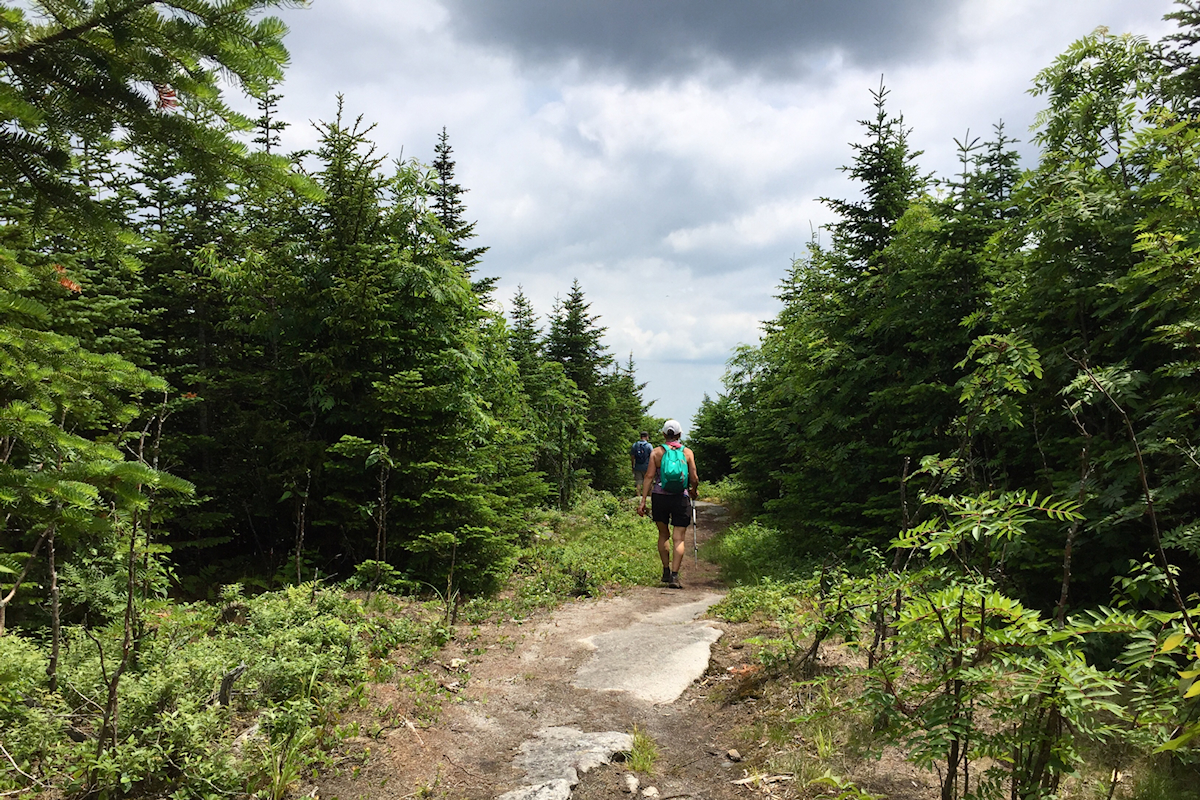 hiking with Mom in the Eastern Townships
This is Damien's first vacation in many years. Now that he is a salaried employee (thank God) he gets vacation time each year. This will be the longest non-working stretch of time Damien has had for at least seven years.
We worked on our Appalachian Trail thru-hike in which we produced a video series to help fund our adventure.
I'm so happy for Damien that he has this time.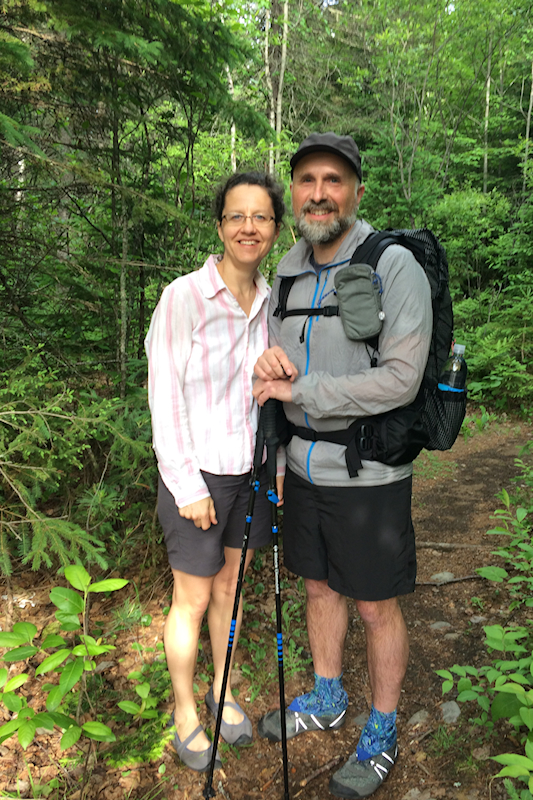 Damien solo backpacking
I'm still on the fence about long backpacking trips. If you've been here a while you know that the AT broke me, physically, mentally, emotionally. The longest trip we've done since the AT was a four day trip at Lake Tahoe last summer. The first two days were difficult for me and then I found my groove and loved it.
I don't consider two weeks of backpacking a vacation, I call it backpacking.
But I was keen to do this trip because it's with my parents and we're doing it to celebrate their 65th birthdays and 45th wedding anniversary. The trip was my parents idea and they invited us to join.
They plan to hike the whole Long Trail in approximately three weeks. We'll join for the first part of the journey and I'll return to the AT and add some of the miles I missed the first time around.
In the end my decision to do this hike with my parents came down to answering one question: How many times in my life will I get to hike the Long Trail with my parents? This time.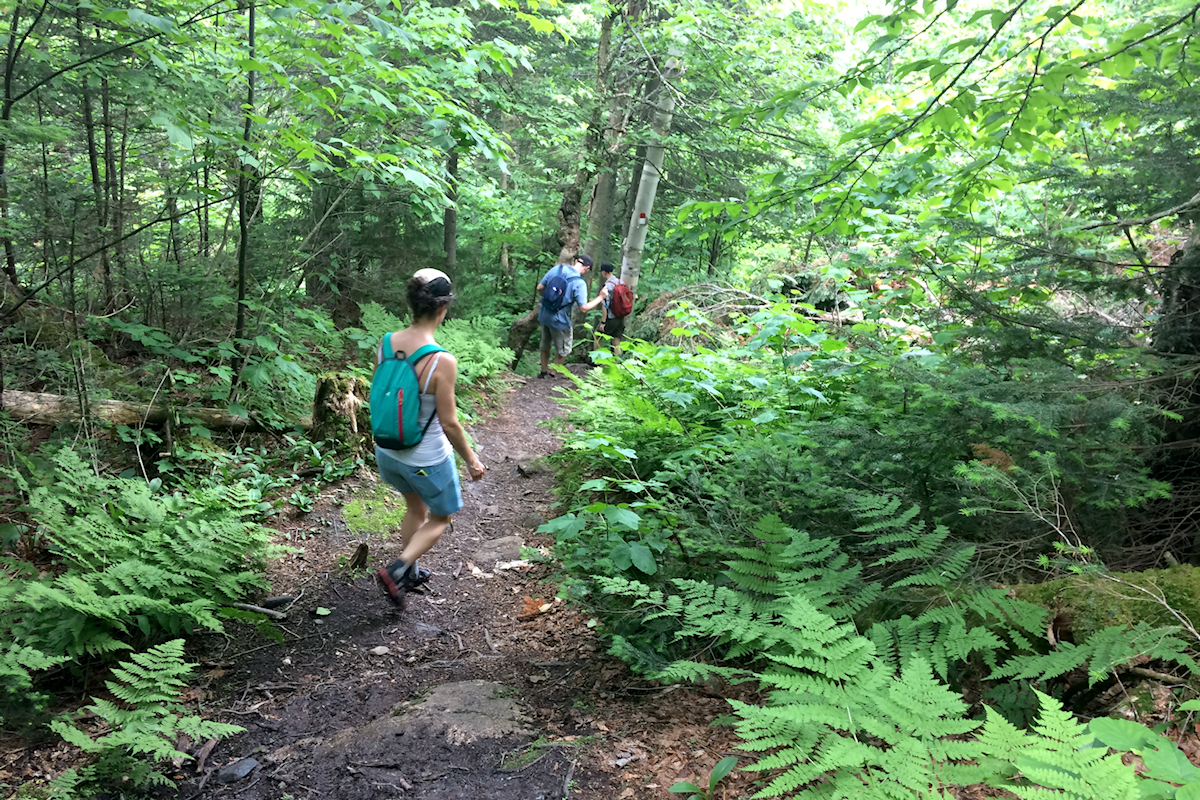 I'm so happy to be able to spend the time with them, and with Damien. Hiking with my parents has deepened my relationship with them (actually hiking with anyone deepens my relationship with them) but I'm a bit nervous about how I'll manage physically and mentally.
I'll be training through August to get ready for the hike.
It's undetermined whether the kids will join us or not. They have other stuff they want to do, and Brienne doesn't particularly enjoy backpacking (or tenting, period) these days.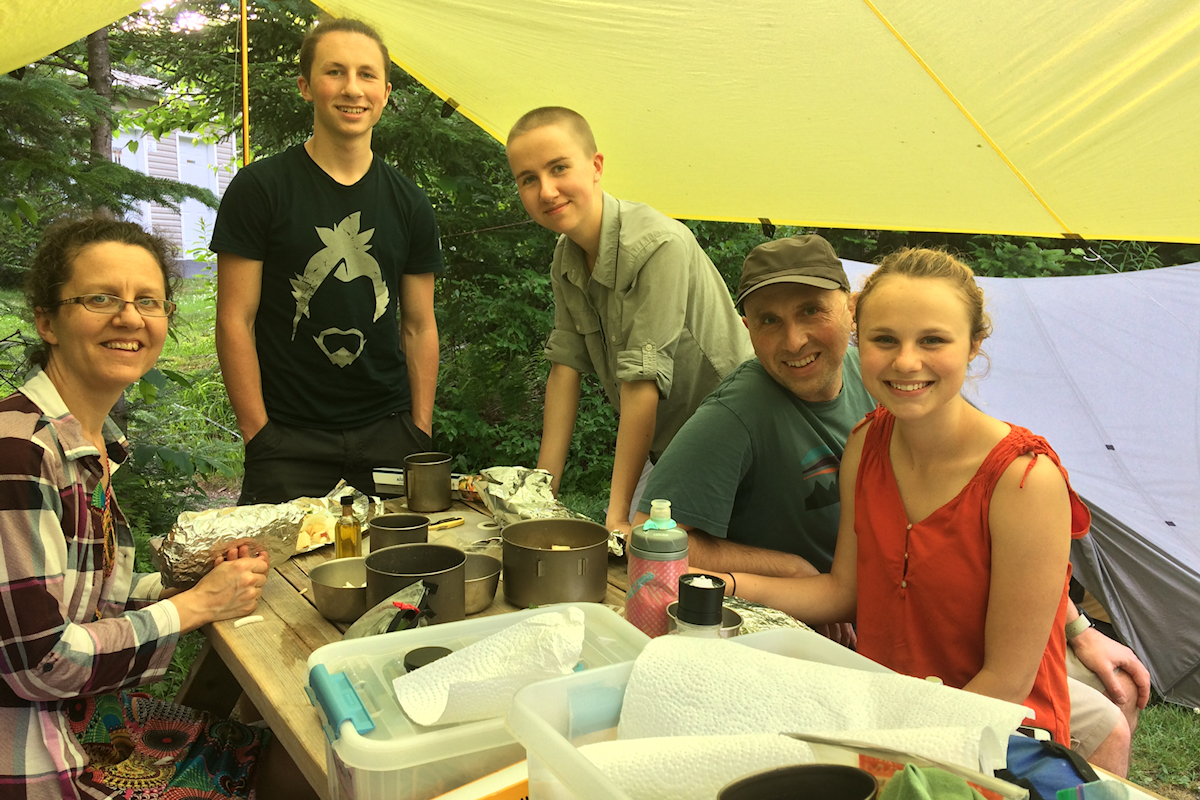 As they grow up this will be the way of it. The letting go, the differentiation between our three kids, the freedom for each us to be who we are, independent of each other.
Did you know I have an email list where you can receive all blog posts, in their entirety, to your inbox. Never miss a post. Subscribe here.
You can subscribe to comments on this article using this form.
If you have already commented on this article, you do not need to do this, as you were automatically subscribed.