High Summer ~ Memories & Kids
July 23, 2018
The cicadas started "singing" two weeks ago. I noticed it on Sunday night, July 8th, as the girls and I drove back into the city from a weekend in Ontario.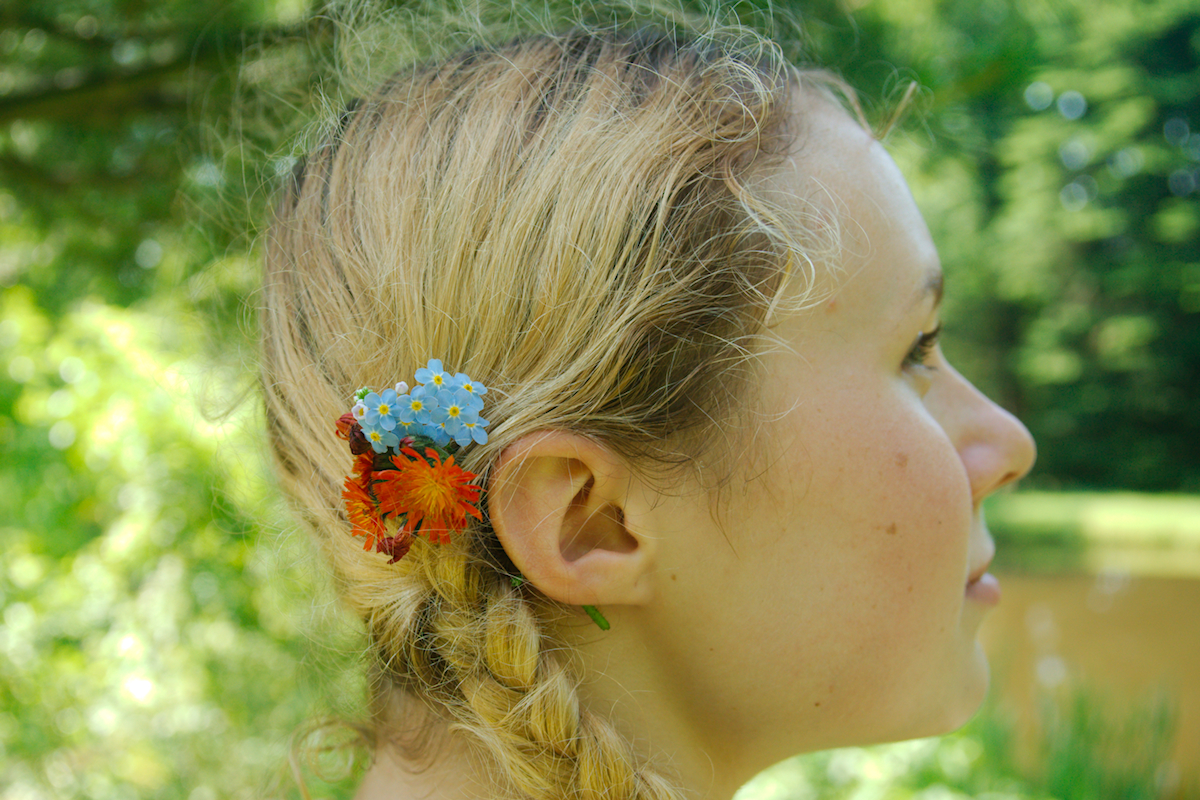 And it hit me, this is high summer. Summer in full gear.
In my June post The other side of spring I was living the tail end of the school year and all its communities obligations, parties, and activities.
June was a busy month (but a really good month) at the end of a busy spring and I wasn't sure how we'd transition to a summer groove.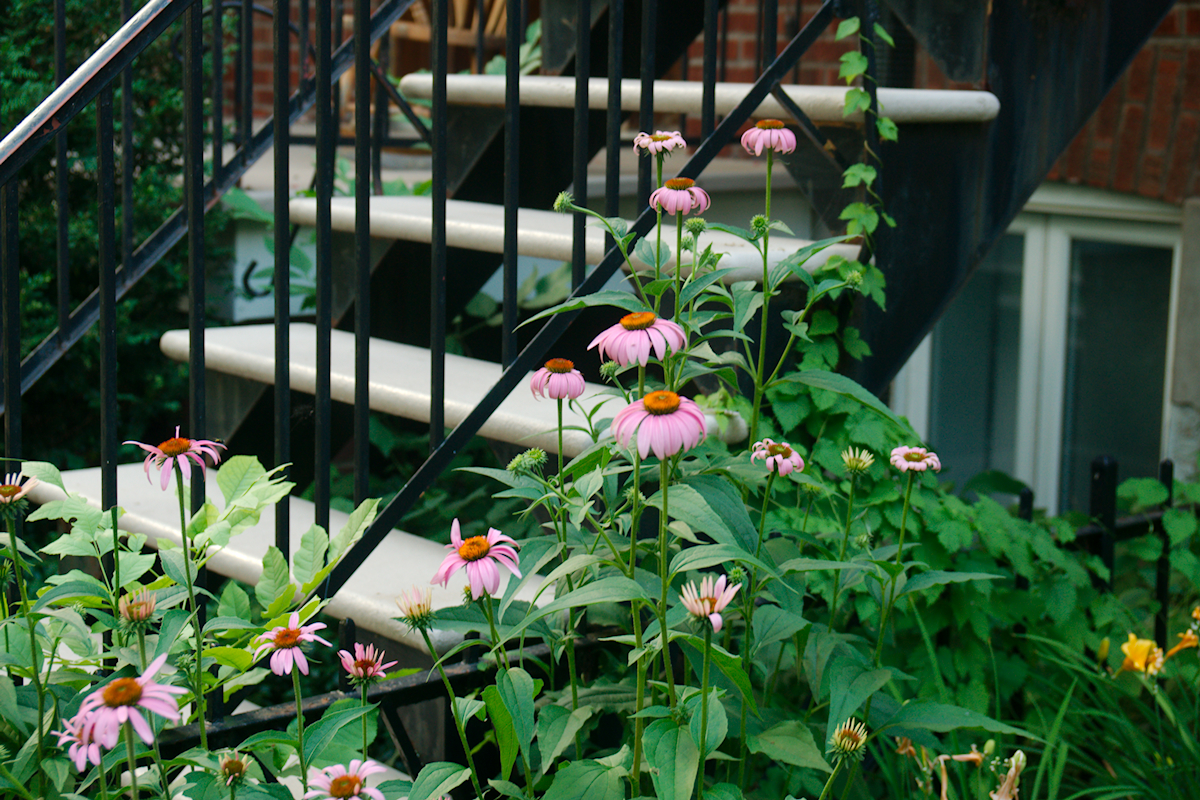 For the past two summers we've taken long family road trips and our departure, at the end of June, was the transition to summer.
This year we're not taking any long road trips. (I wonder if we'll ever do that again as a family of five, probably not. I've definitely experienced some grief around this change.)
I'm working this summer about 15 hours a week. We homeschool year round and I have a lot homeschool planning and record keeping with three high schoolers. With homemaking, homeschooling, and working my days are full.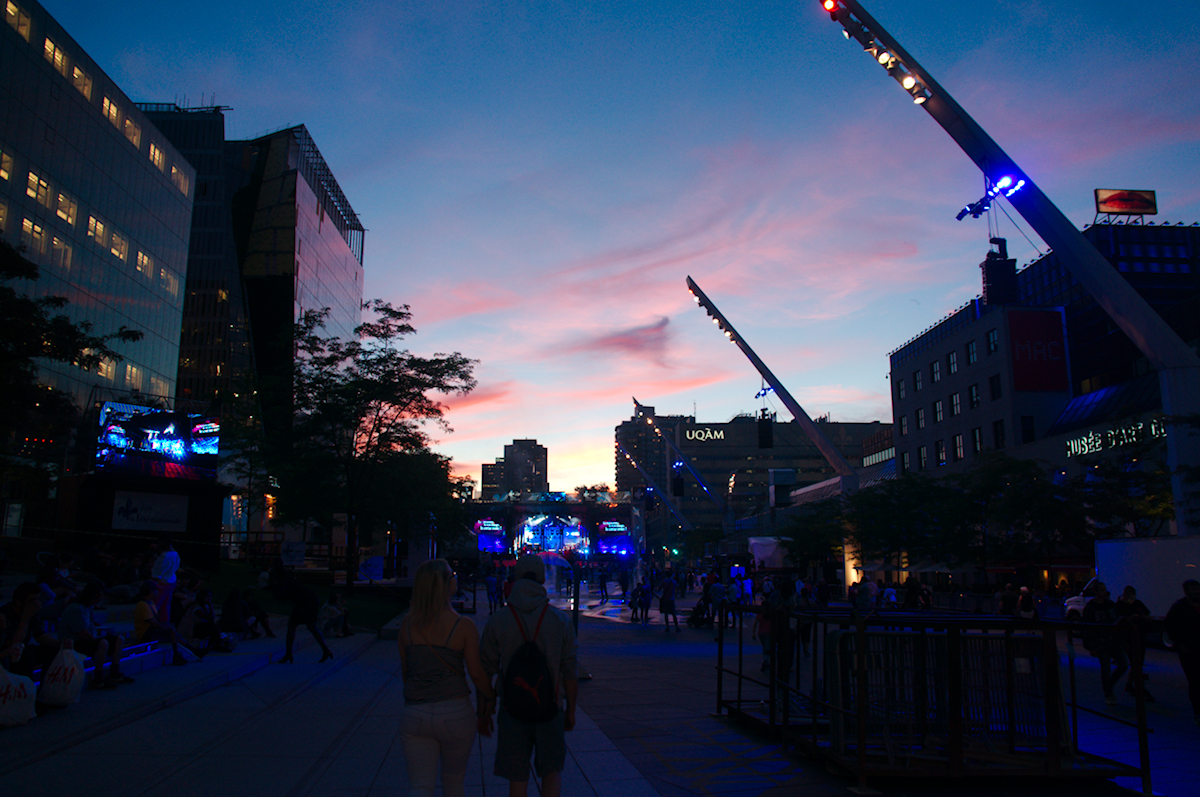 Given all this, how would summer arrive and when would I know it was here?
Ironically, summer arrived right around the solstice with my mom and aunt's arrival to the city.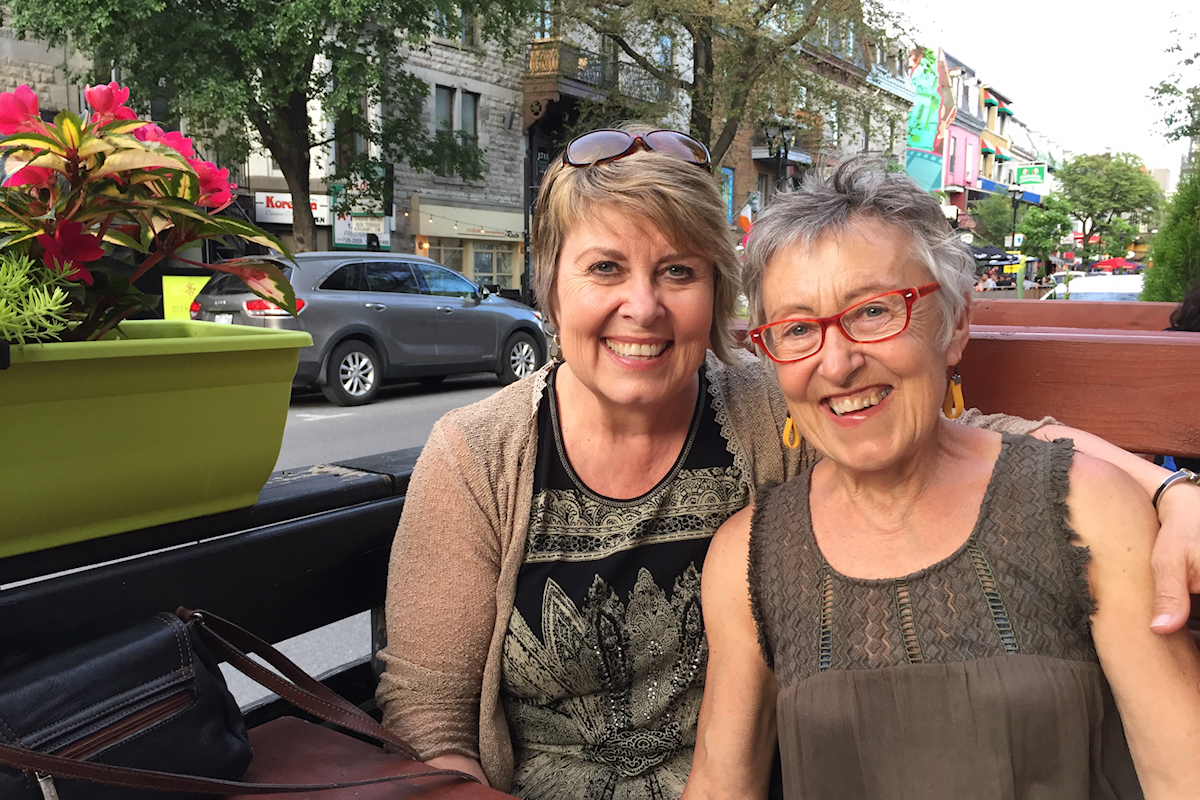 Mom's birthday supper on summer solstice
My mom turned 65 this summer and met her sister, who lives in Alberta, in Montreal for an extended weekend in June to celebrate this milestone birthday.
And somehow the alchemy of that one weekend: the solstice, Mom's 65th, doing all the touristy stuff with my mom and aunt in Montreal, Damien going backpacking, the kids attending a dress-up murder mystery party at friends (the most liked photo I've ever posted on IG), and St Jean Baptiste Day (yes, all in one long weekend) heralded summer's arrival.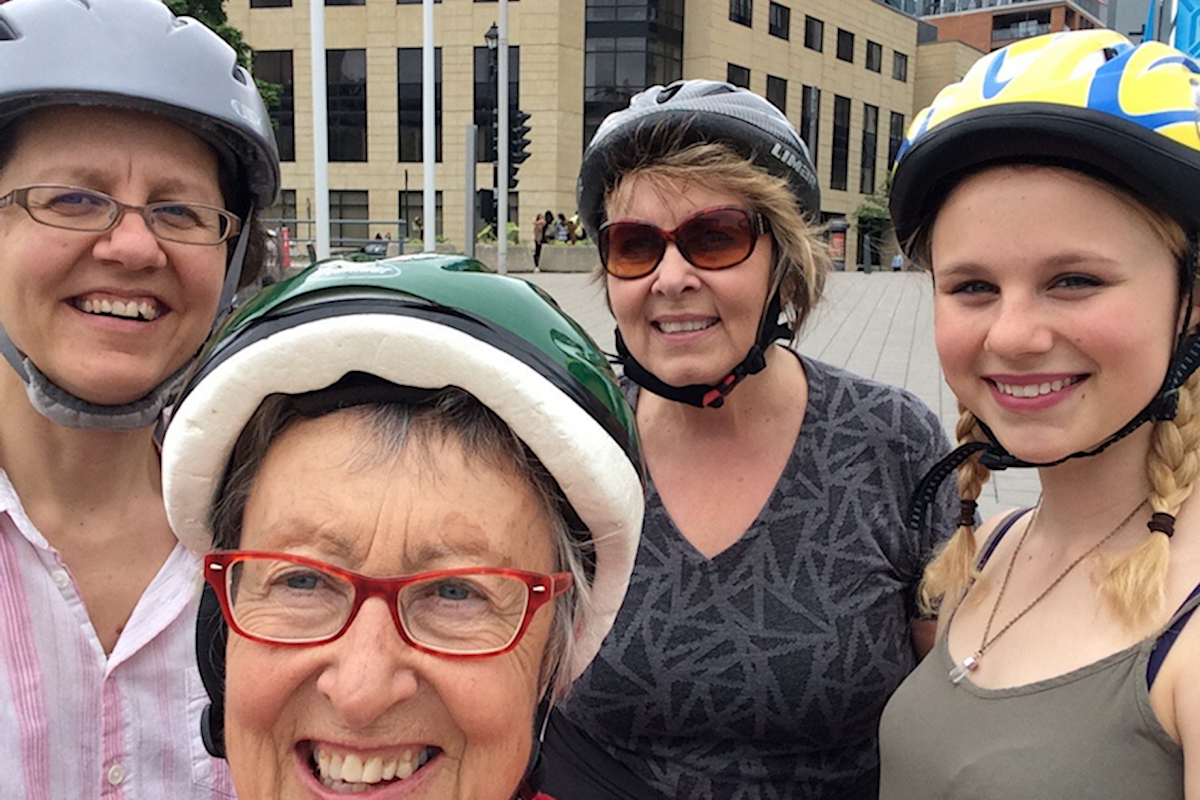 Bixi Biking around the city
And then it was unmistakably summer.
Since that weekend we've lived all the summer we can squeeze into our staying-home-this-year summer.
I'm working and the kids are growing up and yes, summer feels different than in years' past. But every summer has been different for our family. When we lived in Maine and our kids were little summer activities included travel to see family, working on our house, gardening, farm visits and the farmer's market, berry picking, lake swimming, hiking, and camping. Oh the memories!
After leaving Maine for Quebec we had summers of moving, traveling, living in temporary homes, settling into new homes (multiple times), working roadtrips (some short, some long), visits to NS, hiking, camping, backpacking, and thru-hiking. And some midlife crisis and recovery. Oh the memories!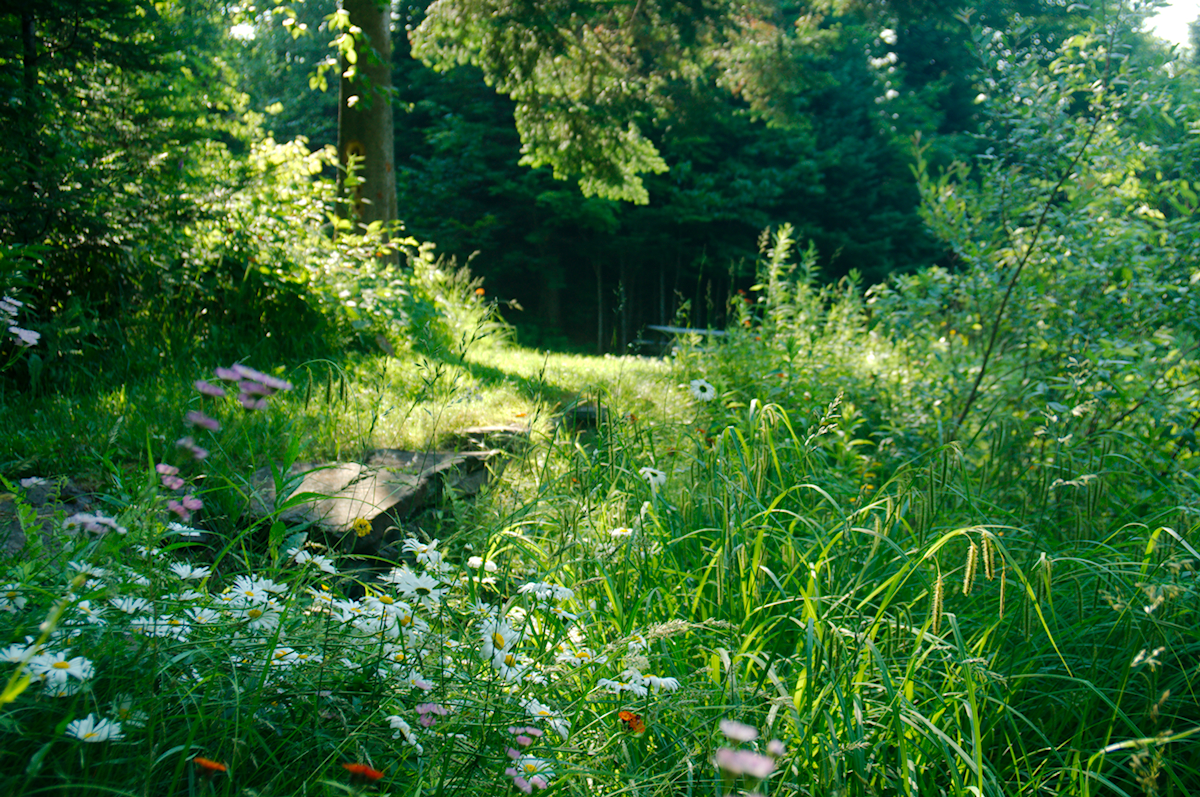 There is no routine summer for our family. Which is what makes it summer I suppose.
Consistently we try to squeeze as much as possible from the long summer days of the short northern summer. And this year is no different.
Kids
Celine is a full fledged "working/preparing for university" young adult this summer. Having settled on a plan to study costume design at the university level (pursuing her passion for design, fabric/fiber arts, and media) she's been building her application portfolio for the past few months. Practically, this means a lot of sewing. You can follow her creative journey on her new instagram account.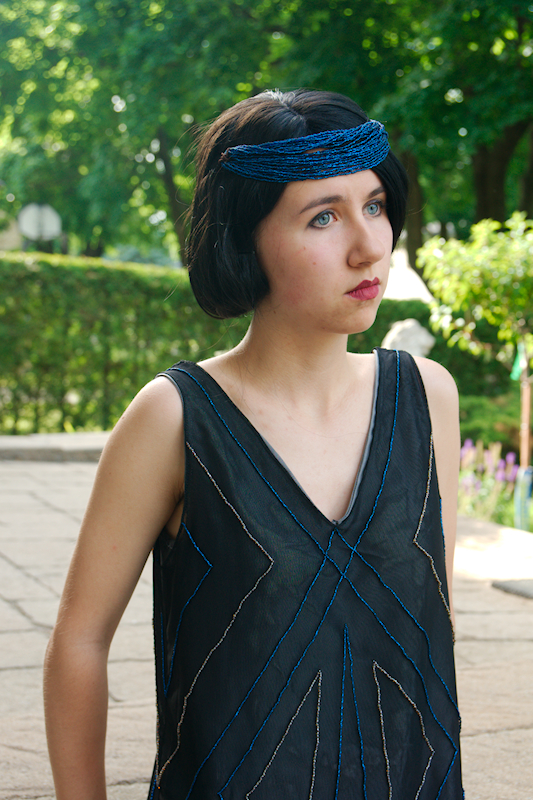 One of her spring sewing projects and portfolio pieces
a beaded 20's dress
She's also working part-time as a freelance web developer and designer. She finds clients primarily through Damien's network of friends and clients, but also through some of my connections. She's learning a trade and preparing for university. And summer days aren't that different for her than other days, except for our weekends (which I'll get to).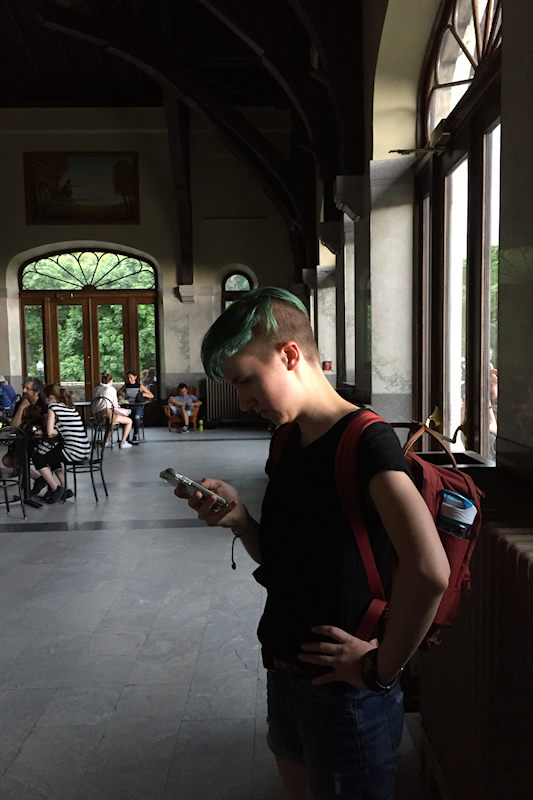 Laurent is working at a Christian camp in Quebec's Eastern Townships (2 hours from Montreal) for six weeks. The camp is situated on a lake in a far corner of southeastern Quebec, literally on the border of Vermont, the lake is bisected by the international line.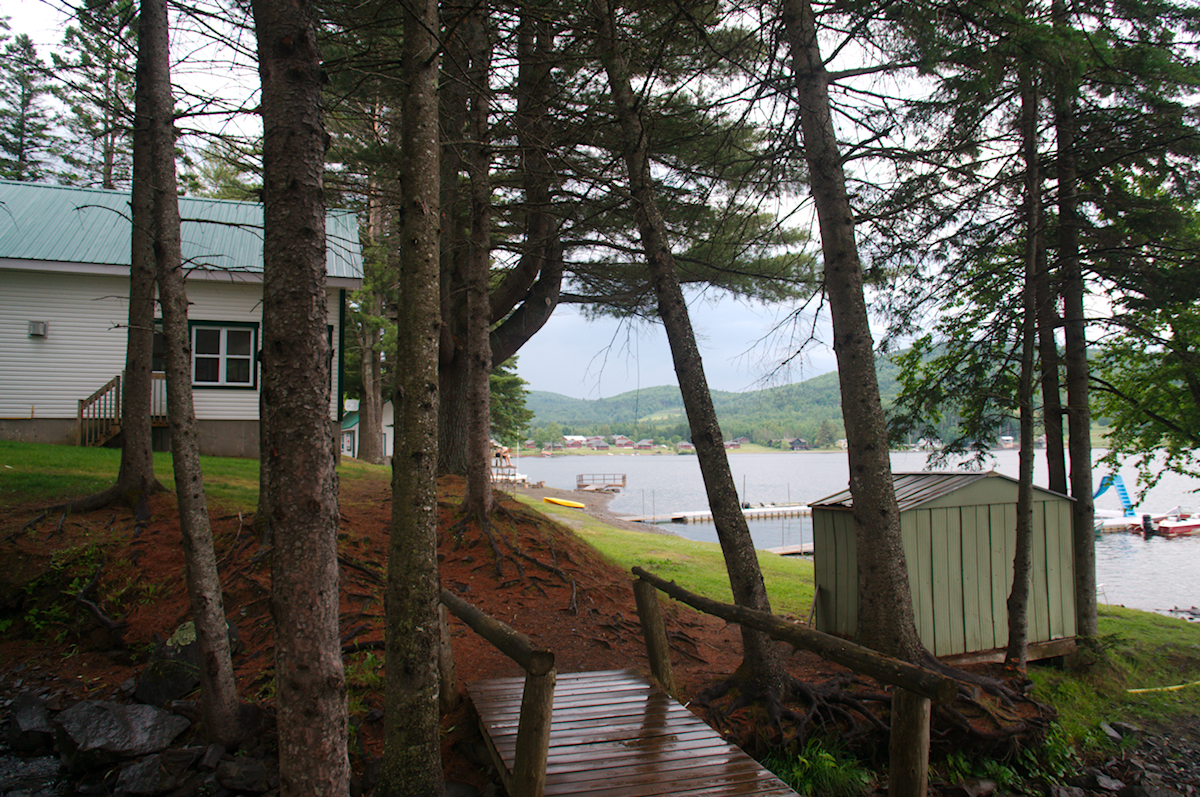 With no previous kids camp experience (see our summer history above) but strong leadership skills, a good rapport with kids (and people of all ages), a strong work ethic, and an expansive heart Laurent is serving as a senior camp counsellor. I am so proud of that kid! We miss him like crazy and our weekend camping trips have focused around visiting him. More on that later.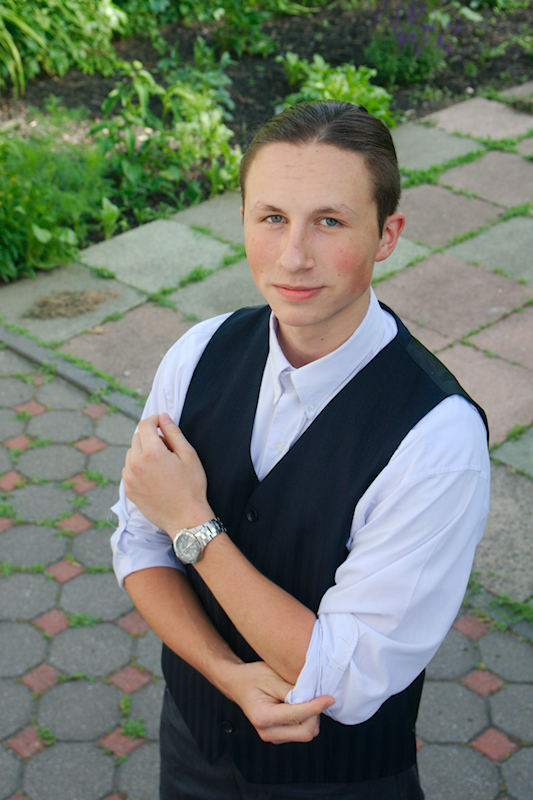 Brienne is having a quiet July without her best friend in the house. It's kind of rough. On the up side, she's making the most of our summer in the city and is taking a two-week theatre camp at McGill. And we're using this opportunity for her to learn how to use public transit.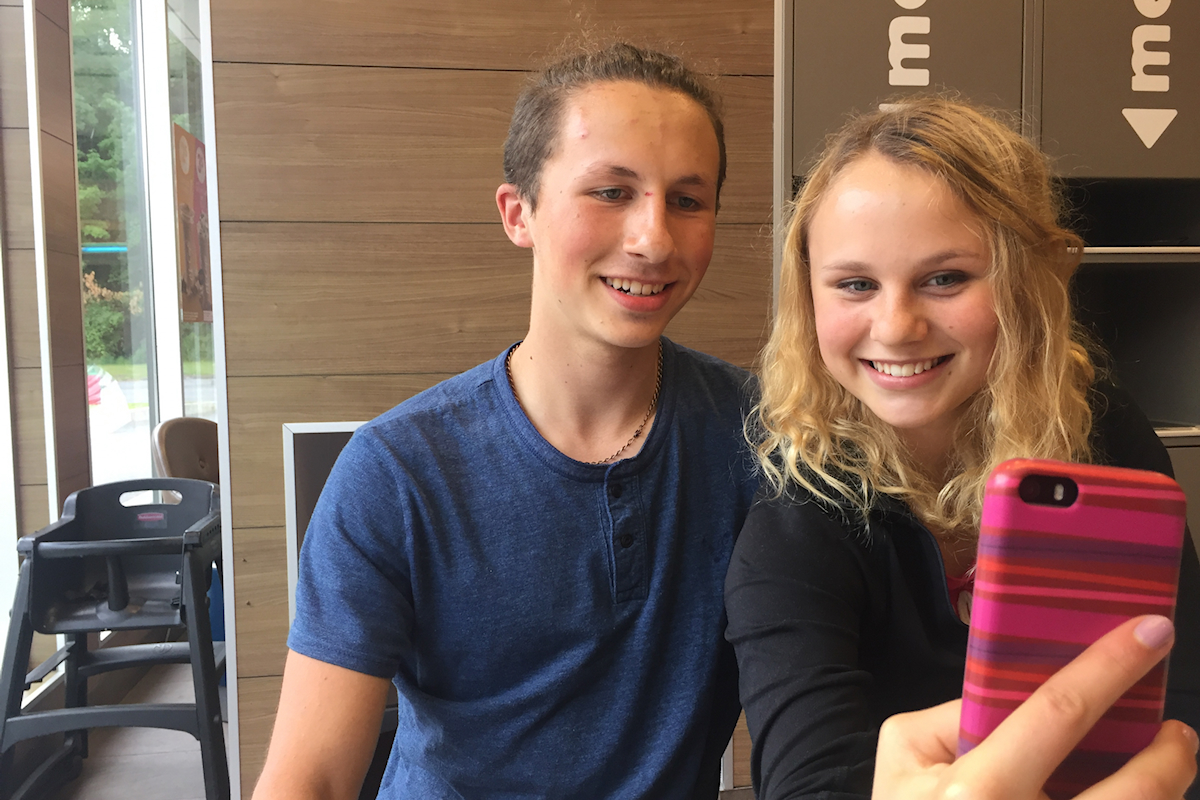 The two of us go swimming together a couple times a week at the local pool, she joins me shopping at the summer market, and early mornings she and Damien work out at a local gym. If we're around and available she attends Monday afternoon co-op gatherings on the west island for either swimming or soccer and she has school work through the summer - math, grammar, and typing.
This summer Damien, Brienne, and I have been evaluating Brienne's highschool options, graduation, and post-secondary plans. It's a different journey for this one than our other two which is the essence of homeschooling. Researching options, family discussions, and making plans have been part of my homeschool work load this summer.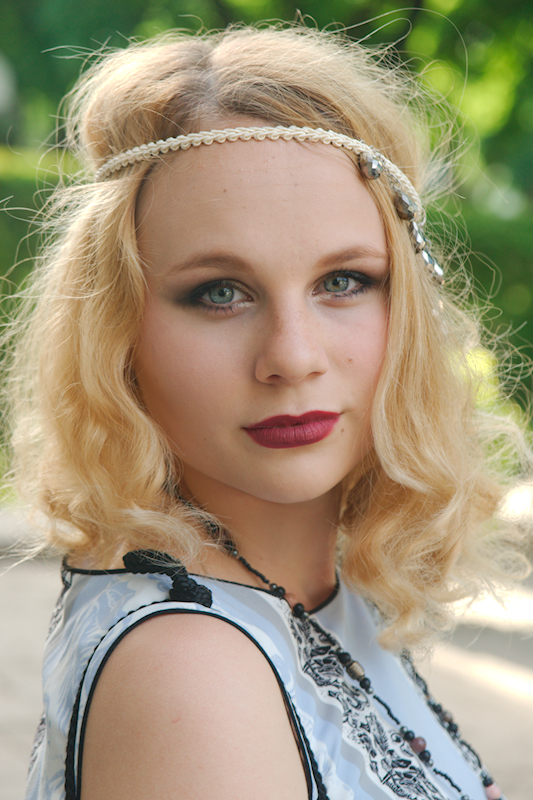 My baby will be sixteen this fall. Where does the time go?
(P.S. If you click through some of the many links on this post you can take a walk down blog memory lane as I've curated "high summer" posts from the last 13 years in these links.)
Did you know I have an email list where you can receive all blog posts, in their entirety, to your inbox. Never miss a post. Subscribe here. And if you're already reading this via email you'll notice the new lovely formatting, thanks to Celine for her help with this. She's available for hire for your own web projects.
Renee Tougas participates in affiliate marketing, including the Amazon Services LLC Associates Program. Whenever you buy something on Amazon from a link you clicked here, I get a (very) small percentage of that sale. See disclosure for further explanation.
You can subscribe to comments on this article using this form.
If you have already commented on this article, you do not need to do this, as you were automatically subscribed.