Graduation Goals and a Long Term Vision
September 15, 2009
Everywhere I read these days, well not everywhere but all the homeschool blogs, are talking about what programs, curriculum & learning systems families are using.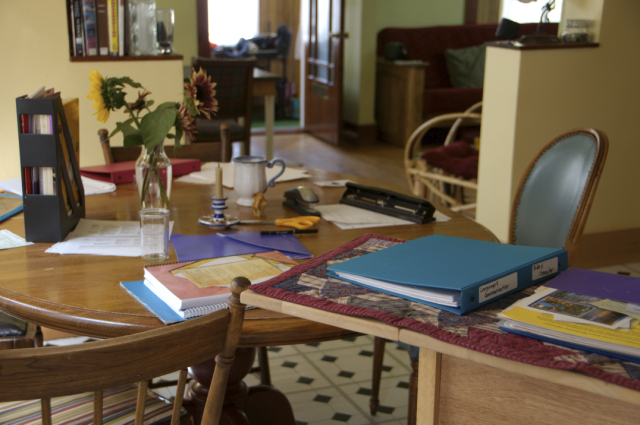 I love reading these posts, feeling excited for the families on their educational journeys and hoping to glean something to add to our own. But then I get sucked in the comparison trap, that is oh so easy to fall into. Dang, when will I ever learn!
Homemaking, blogging, photography, soap making, cooking, homeschooling. You name it, someone out there does it better than I do. This shouldn't bother me and most days it doesn't but then... you know, we all feel insecure sometimes.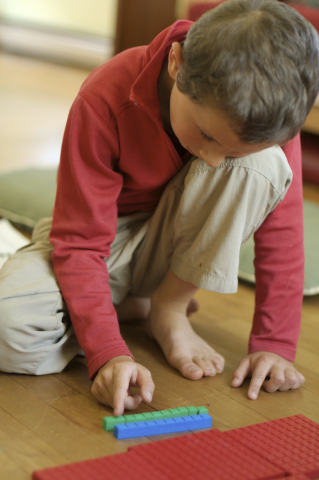 Last week, during the emotional throes of seasonal transition, Damien came home from work one night to find me brooding in the kitchen. When he asked how I was I said, "ok, I'm going to share some insecurities with you and I don't want you to solve these problems. I don't want you to suggest a different course of action - unless after a few days of thought you really think that's what needs to be done. I just want you to hear me out".
Having stated my grounds I let out all the pent up doubts & questions I was experiencing last week.
A week spent planning, organizing and dreaming for the upcoming school year. I won't go into all the gory details but when it was all said and done my dear husband said the following which was all I needed to hear, "Everything you do, you do really well. I have no reason to think you approach homeschooling our children any different."
Phew. You know, he's right. I'm not perfect but I give my all to my family and home. I am doing a good job homeschooling these kiddos, eclectic and unconventional though it may be.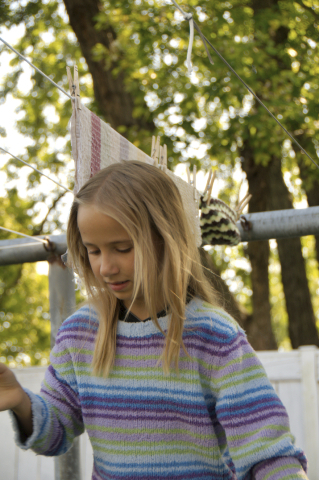 So last week, on a night after everyone was in bed and all I could hear was the crickets outside I wrote out graduation goals for our kiddos. Later in the week I came across learning objectives I have written in years past and although not much has changed the fresh re-wording was a useful exercise.
When our children graduate our homeschool we want them to have:
An understanding of who they are, an awareness of their gifts that can be used to help and serve others, and to see their place (one of love and mutual need) within our family and community.
A strong foundation in our faith of loving God, following Jesus, loving people and their unique place within the church.
A working, hands-on knowledge of successful home and family life.
A healthy body, spirit and mind to fulfill whatever it is God has for them to do.
A basic knowledge of the world through the lenses of history, geography, nature, science, math, music, art, language (& other disciplines). Learning in these disciplines to be taken to the point necessary for further studies if they should so choose.
The ability to process information, solve problems, communicate and make sound decisions.
A respect and appreciation for and comfort in the natural world.
A life long sense of adventure and hope.
In short, we want our children to have what every good parent hopes to instill:
the roots our children need to feel secure and the wings they need to fly.
In writing these goals I realized that we are working towards them each day. Whether the children have narrated an interesting passage from a history book, solved a sum, written a journal entry or not. And so writing out these goals was a very useful exercise that reassured me and helped to re-orient our navigational needle in the right direction.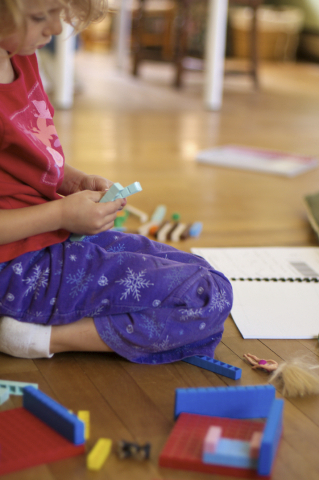 I'm in the school groove right now (can you tell?) so I plan to follow up this post with another one about our early years philosophy and a separate post about the changes we are making as the kids get older, Celine specifically. But what I am really looking forward to writing about is our new drawing lessons and art supplies! So stay tuned.
If you have any specific questions, let me know and I might be able to work them into the coming posts.
Filed Under
Resource Library
You can subscribe to comments on this article using this form.
If you have already commented on this article, you do not need to do this, as you were automatically subscribed.