Get your craft on
January 23, 2015
This year it is my intention, to once again, nurture creativity in my life.
Three years ago I wrote a little ebook about this very subject. I wrote it for my blog readers. I didn't give much thought to offering it to the wide world, but as these things go, it's out there and has been circulating now for almost three years.
I wrote that ebook straight from my heart about something very dear to me, mothers nurturing their creativity.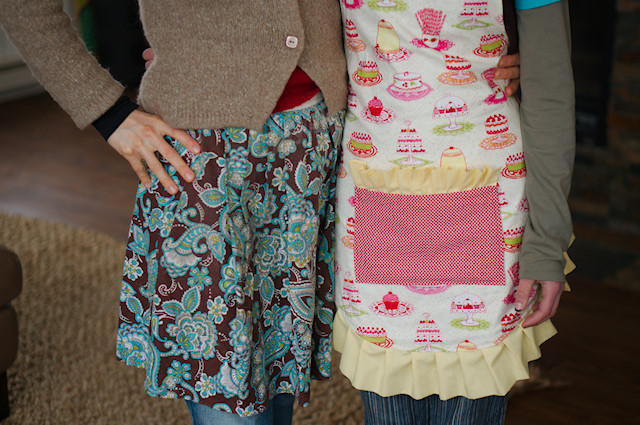 aprons made by Celine and gifted to Brienne and I
My own heart has been speaking to me, encouraging me that the creative process - play, imagination, and making - are part of my healing, part of me.
And so this is something I will do this year. I will create things. I will make beautiful things with my heart, head, and hands.
I have a couple winter projects in mind, an idea for summer, and a fairly substantial fall project planned.
Are you wanting to nurture creativity in your life this year also?
Here's something you might be interested in.
Right now the Ultimate DIY Bundle is on sale and I thought I'd give you a mini-review to help you determine if it's the right fit for you.
Last week I downloaded my own bundle and went through, picking and choosing, looking for two things:
Resources that will support the creativity in our home.
Resources that will inspire, encourage and nurture the creativity of FIMBY readers.
Here's my favorites from the bundle that fit the bill.
For a household with younger children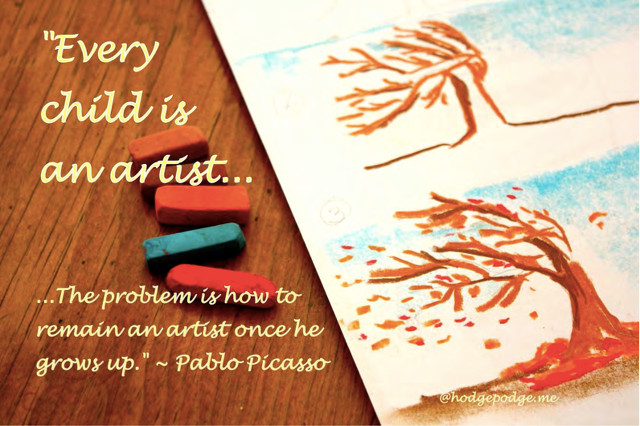 Are you a homeschooler?
If you're new to photography...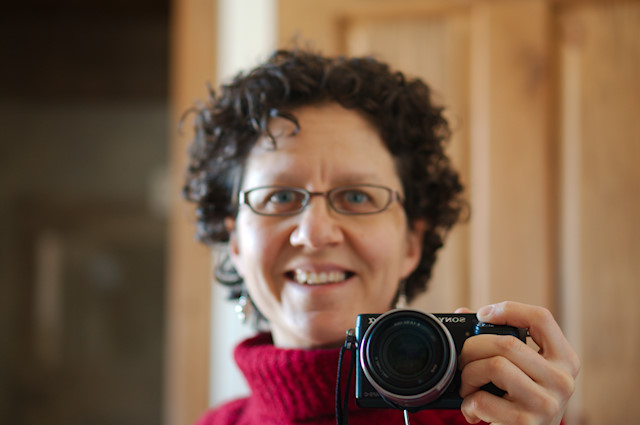 ...or, if you're a visual, watch-a-video learner, and want more comprehensive instruction you'll love this ecourse (valued at $67!)
There are also two photography courses available with the Craftsy bonus (or 16 other courses you can choose from).
Do you want to learn how to make your own body care products?
I am such a sucker for these books. I always cruise over them, looking for inspiration for making my own. (If you're new here you may not know I make our own soaps, lotions, etc.)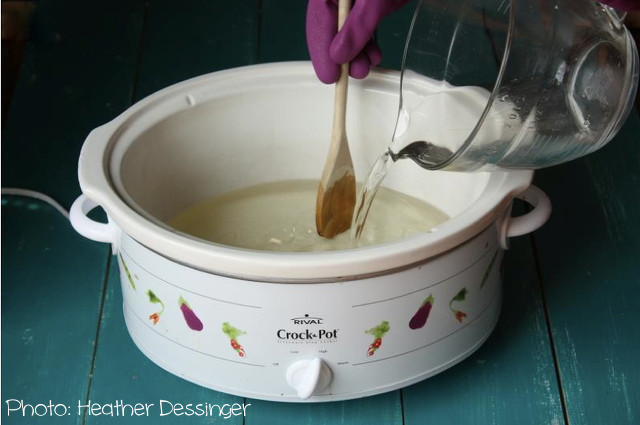 Do you sew? Or want to learn?
I hem pants and sew square things - decorative pillows, curtains and such. And truthfully I haven't used the sewing machine in over one year. If you like to explore sewing beyond hemming and square objects you'll like:
There are a bunch of patterns available through this sale, in the ebooks, ecourses, and bonus materials. Here's what I've found in my brief look through: cute kiddo clothes, aprons, tops, skirts, bags/totes, quilts, bras (yes, really), curtains and drapes, and roman shades (hey, they're rectangular, I might manage those!)
I was a little disappointed there wasn't a pattern for the project I want to do this winter: re-fashioning sweaters into new clothes.
Are you interested in journaling and writing?
That's just 15 of the ebooks and resources included in this bundle, curated by me, for our household interests and what FIMBY readers might also enjoy (since you come here to read about our household).
There are 60+ more resources in this bundle.
Christmas and party themed tutorials, cake decorating, seasonal decorating, canning, staging your home for selling, thrift store transformations, interior design and painting, scrapbooking and printables, sewing, embroidery, and quilting, selling your diy at craft shows and farmers markets, writing and journal prompts.
Obviously you're not going to read them all, or need them all. But if you like and use just five or six, and access a Craftsy course or one of the other bonus'- you've scored a deal.
Visit The Ultimate DIY Bundle to get the whole scoop. You can scroll through and see every ebook, ecourse, and bonus included.
The price for the whole kit n' caboodle is $34.95. There's a 30 day money back guarantee. Which means you have a full 30 days to enjoy all the eBooks and eCourses in the bundle, and if you don't think they provided enough value, you'll get a full refund.
Sale ends Monday, January 26th.
Bundle Housekeeping
A quick note about bundles, if you are not familiar with them: A bundle is a "bundle" of ebooks and ecourses for a fraction of the cost if you were to purchase them individually. In addition, you get bonus materials from companies who are wanting to get the word out about their products and services. And like any sale, the offer is only valid for a limited time window. Bundles are not for everyone but if have an interest in the specific theme of the sale you're almost certain to end up with a really good deal.
If you have any questions, before you buy, about the resources themselves just shoot me an email. I've downloaded them all and have access to the bonus materials and can answer any "what's in this product?" question you might have.
Once you've purchased the bundle you can find a comprehensive FAQ section on the bundle site, including how to download the books to your Kindle, iPad, Nook, etc.
This bundle also allows you download individual ebooks, one by one, as you need them. Yay! I always download the whole thing, cull the ones I don't need (yes, I delete them), and then re-sort and file them in a way that's useful for me.
Disclosure: I earn money from every bundle sold through my blog and there are affiliate links in this post.
You can subscribe to comments on this article using this form.
If you have already commented on this article, you do not need to do this, as you were automatically subscribed.