Photographing January's Color
January 26, 2015
The January weather on the peninsula has not been particularly kind to winter sport loving folks. There was a bit of snow, which was welcomed in our home with much rejoicing. And then the air warmed for 2 days, it rained and most of the snow melted. The temperatures then plummeted, freezing everything into a hard crust. There was some snow this weekend but not anything substantial.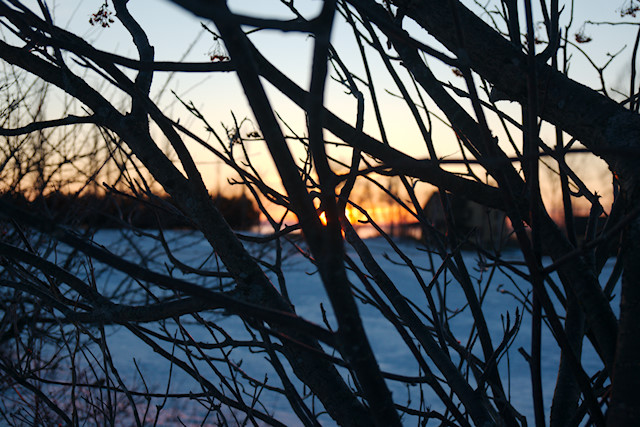 It would be easy to complain about the lack of snow. Ok, so I have. But I'm really trying to reframe it because last week we had a string of sunny, clear and cold days. The warm orange-pink light contrasting with blue-hued snow and gathering indigo skies, in the early hours and again in the lengthening afternoon, was spectacular, both outdoors and in.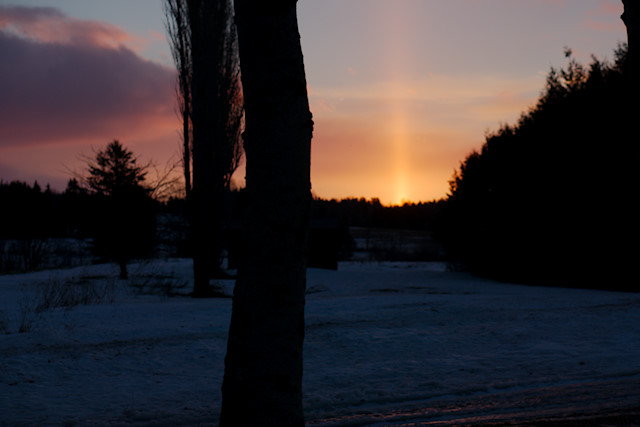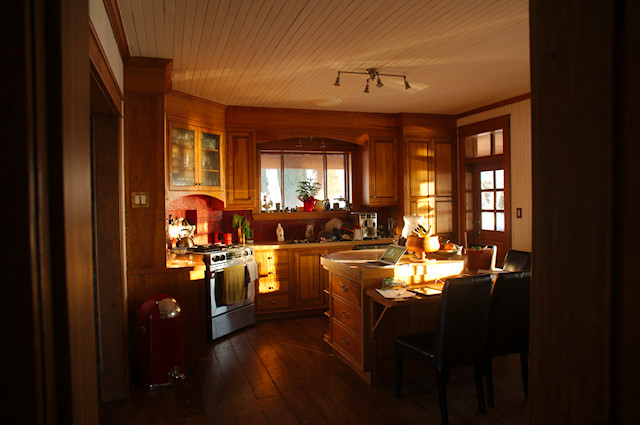 I couldn't cross-country ski last week at all but there are these handmade-for-me mukluks, with a very special story of their own (which I plan to share around the Kitchen Table soon).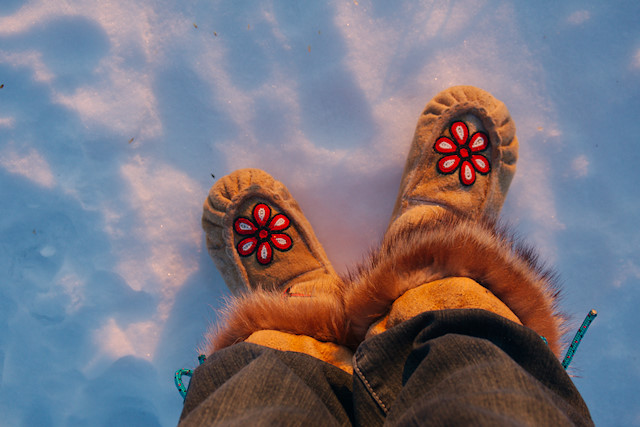 And wearing them makes me happy and wearing them to walk in the woods is double my happiness.
So I put on my mukluks and walked through the woods instead of skiing. And it was ok. More than ok with this as my view.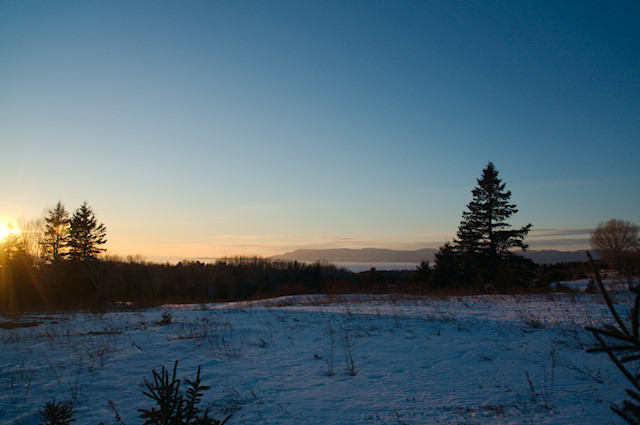 I take my camera with me almost everywhere I go. I never know when I'm going to see something I will want to remember and record. Something I'll want to share.
Half of the pleasure for me in taking photos, is publishing them. Seeking and sharing beauty gives me great joy.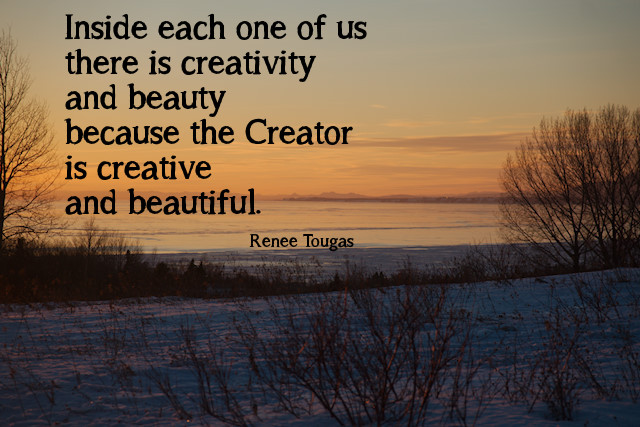 As I wrote in Nurturing Creativity, I believe each one of us is wired, created, to receive joy and pleasure in beauty and creativity. Of course, the expressions of creativity and the joy it elicits are unique to each person.
My husband's creative expression in writing elegant code... the joy my children get from creating Pathfinder characters, those are different from my own.
Expressing and celebrating creativity and beauty is part of my heartbeat. And photography is one of my dominant creative expressions. I want to grow and develop my skill in a few others, music making specifically.
But this is good, there should always be something we are growing in, playing around with; creative spaces and expressions we are exploring.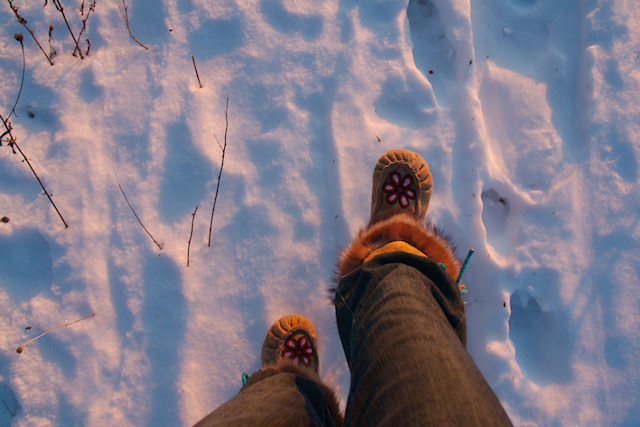 I'm on a mission this year to live in these creative spaces.
Are you wanting to explore your creative edges and expression? For the joy, beauty and fulfillment it brings to my life, I can't recommend the practice enough.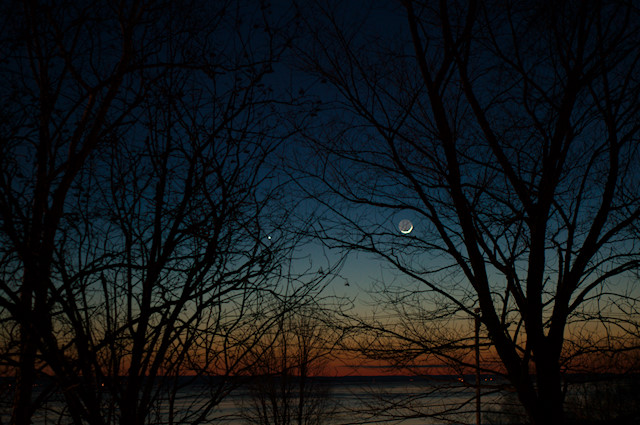 The Ultimate DIY Bundle sale ends tonight at midnight. Included in the bundle is access to an online Craftsy course, one of your choosing (from a list of eighteen popular choices), that teaches the skills and techniques to help you grow creatively.
There are classes in woodworking, artisan bread making, scrapbooking, sewing, gardening, and knitting.
And there are photography classes, three of them.
These are great resources if photography is a creative space you want to explore.
There are 75 more ebooks, ecourses and bonus materials in the bundle. I've mentioned a few already.
The bundle price, for everything, is just $34.95. Most of the Craftsy courses alone cost more than that. If you want to take advantage of this excellent offer you have till midnight tonight. (This is the last reminder I'm sending.)
Disclosure: I have included affiliate links in this post. For more information, read the fine print and get the answers to frequently asked questions from Ultimate Bundles.
You can subscribe to comments on this article using this form.
If you have already commented on this article, you do not need to do this, as you were automatically subscribed.