Farm Share on The Bay
July 28, 2012
In yesterday's post I promised more photos of our farm pick up on the bay.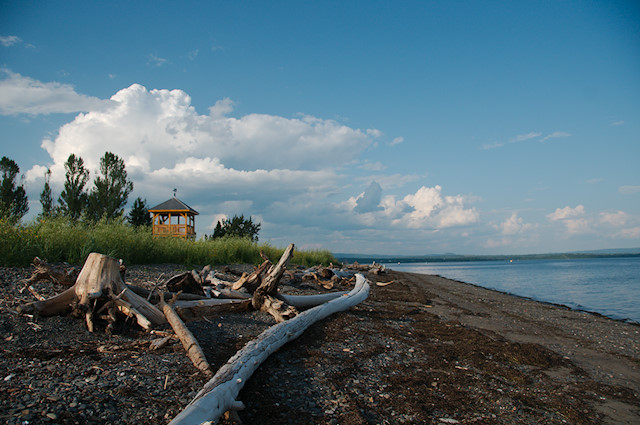 We live on a big peninsula, a fat thumb that sticks out into the Gulf of St. Lawrence. On one side of the peninsula is the St. Lawrence River (Fleuve Saint-Laurent) and on the other is the much smaller (and warmer) Baie des Chaleurs (I only know it by it's French name). We're on the bay side. Where the water is warm enough to swim in the summer, or so I'm told. I'm not much of an ocean swimmer.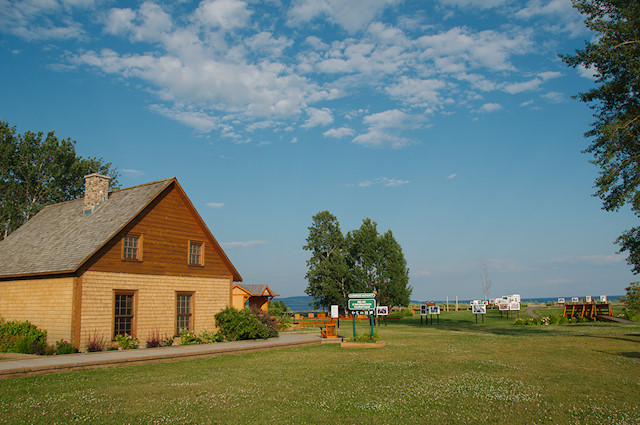 There are many beautiful municipal beaches along the bay. Though they are visited by tourists and locals during the summer, they are never over populated. At least, not the ones around here.
It is at one of these municipal parks where our farm pick up is each week. I haven't actually been to the farm, I hope to go someday. The vegetables this family grows are beautiful. I would love to see the soil and surroundings where the food comes from.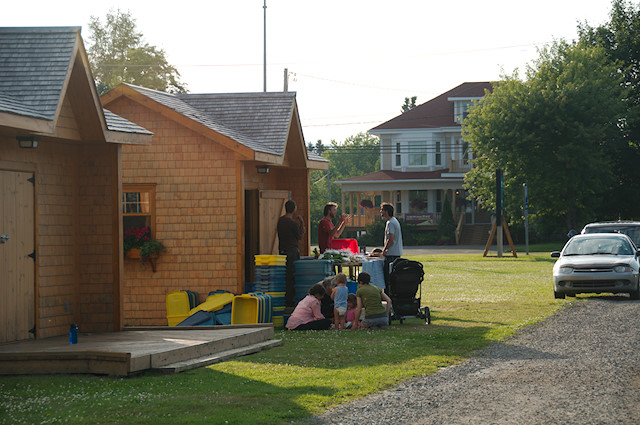 For now, I'm content with getting to know the farmers. Thank goodness their English is good because my French is still at the less-than-basic level. (I had high hopes for starting language instruction this summer but moving and living in renos and releasing this e-book has thrown that off.)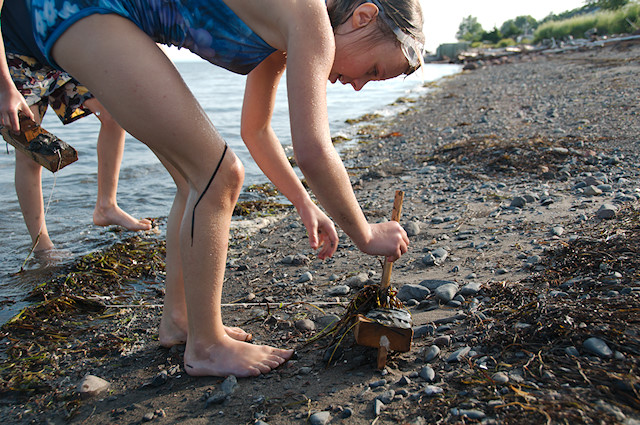 I pick up our weekly veggies and the kids run down to the water. They play around in the driftwood till I'm done chatting. When I get down to the beach they go for a swim, goggles and all. They play with the boats they made last summer while we lived with my parents in Nova Scotia.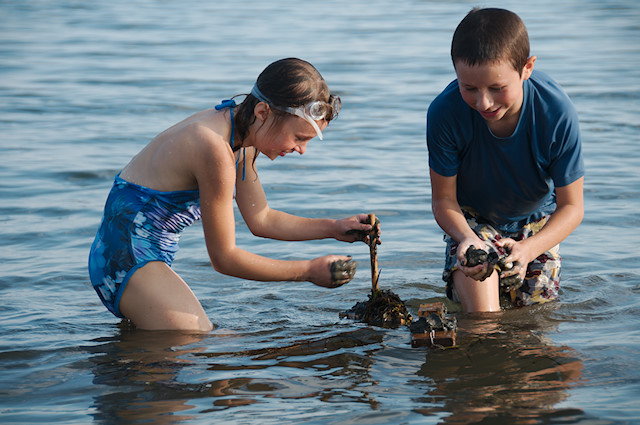 Laurent tells us he misses the surf in Nova Scotia, though I think the water is colder there (my kids are oblivious to cold ocean water it seems). There aren't many waves here in the bay. But an ocean beach without waves is better than no ocean beach at all.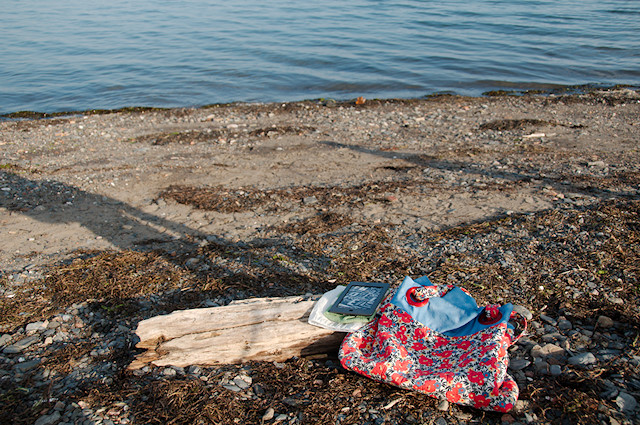 And an ocean beach paired with farm vegetables - it doesn't get much better than that.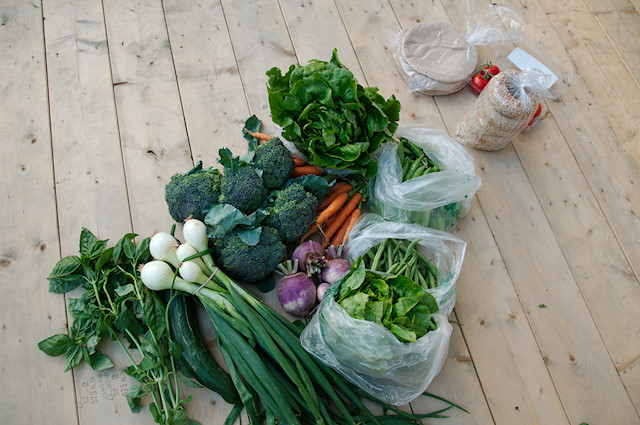 This was our share from this past week, pictured at home on our deck. I can't believe all that beautiful broccoli. The bagels, pitas and organic, local, greenhouse tomatoes were purchased separately. The farm is also a bakery and they supply us with the few baked goods (I don't bake anymore) we eat during the week. We've since started a new food tradition - Friday morning bagels.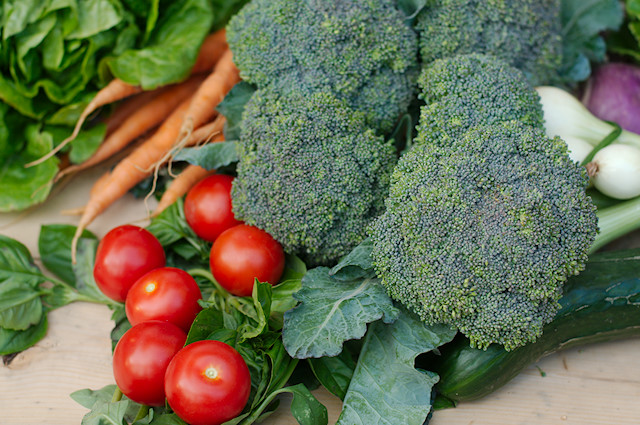 I still miss our farm in Maine. I think it's ok to miss things you've loved and lost, like our beloved farm share. But even in that loss, there are new things to love and appreciate, like farm pick up on the bay.
Renee Tougas participates in affiliate marketing, including the Amazon Services LLC Associates Program. Whenever you buy something on Amazon from a link you clicked here, I get a (very) small percentage of that sale. See disclosure for further explanation.
You can subscribe to comments on this article using this form.
If you have already commented on this article, you do not need to do this, as you were automatically subscribed.