Cousins Eat Salad and Other Launch Day Happenings
July 31, 2012
Life does not slow down, not even for a book launch day. The last three months have been extra-ordinarily full for our family. Not in an overly stressful way (amazingly), just full-of-life living. Summer is the time for this kind of activity - for travel and high output. At least my seasonal rhythm seems to go this way.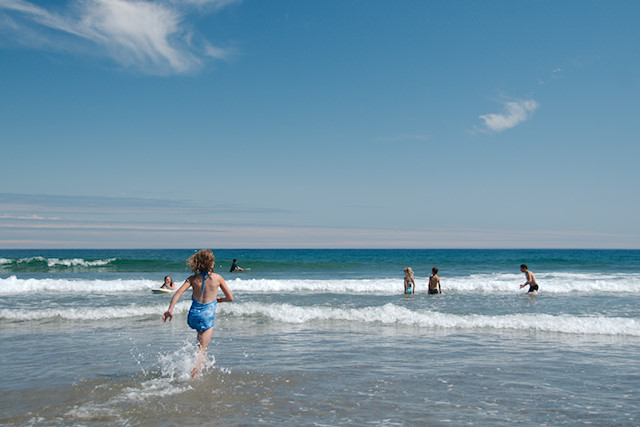 I have a lot of energy in summer, which is good because this summer I have needed it. It's been pretty much non-stop activity for our family for the last three months. The wonderful, whirlwind month of May (Céline's birthday trip was the highlight for me), followed by June in Montréal.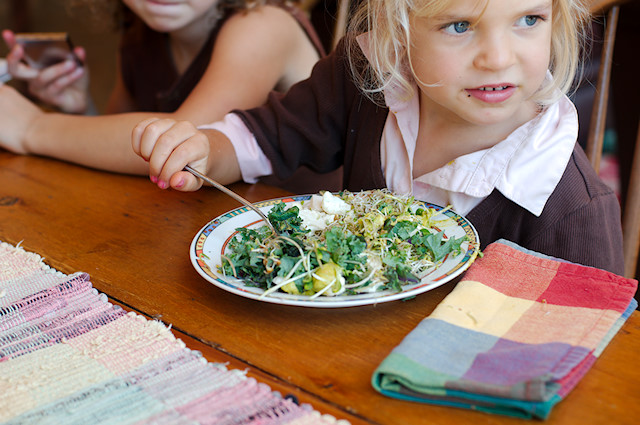 July has been about finishing this e-book, settling into our new, not-quite-finished home, and now more travel. All of this on top of usual 24/7 creating, learning, living and growing together. I feel so incredibly blessed.
Sunday night we arrived in Nova Scotia for a two week visit. Yesterday, I released my second e-book (sales have been fabulous - thank you so very much) and very early this morning I drove Damien to the airport for his trip to Outdoor Retailer in Utah.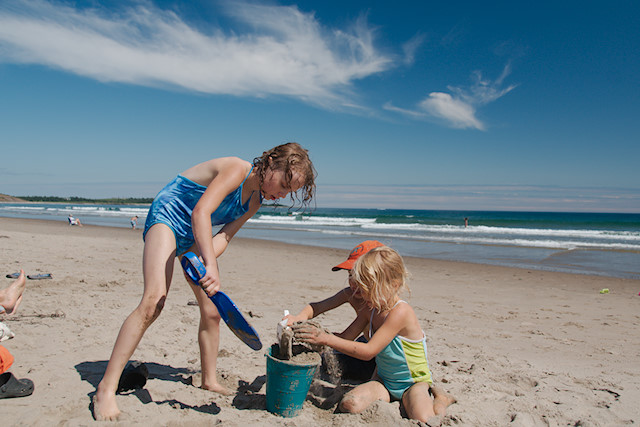 We timed our visit to NS to coincide Damien's trip to OR (for both the easy access here to an international airport and having fun while Daddy is away) and also to see my brother and his family, who are spending the summer in Nova Scotia with my parents. We don't get to visit our siblings and their kids nearly enough so this was is a rare treat - to be all together as a family for a couple weeks.
It's a cousin fest around here I tell you. And it's a little crazy. By 2pm yesterday afternoon at least four of the six children had injured themselves in some way and I sliced my finger while chopping greens for lunch! First aid kits come in handy with this many active kids all together, hyped up on cousin energy.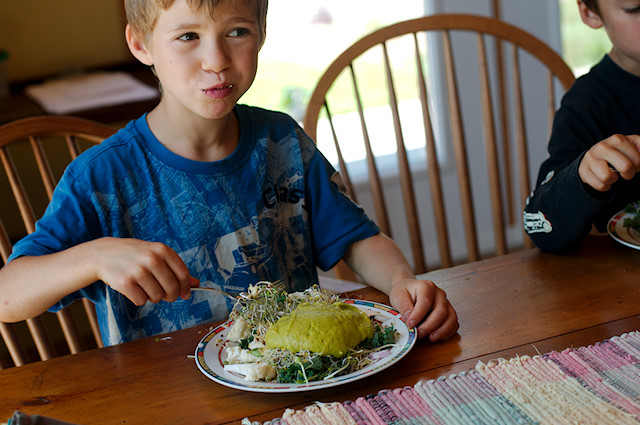 'Cause it sure ain't sugar they're hyped on.
One of the things I love about visiting with my brother's family is learning from my sister-in-law who has tweaked and majorly modified her family's diet over the years to treat and heal disease. My brother too deserves a lot of credit for dietary change in their home.
After years of informal study, research and "practicing" on her family, Dawna is getting serious about continuing her education and taking the same course my mom took a couple years ago. (I love Dawna's take on how to get your child to eat healthy. You can see why we get along so well!) Nutrition is Dawna's passion and it's so much fun to hang with her and learn from her.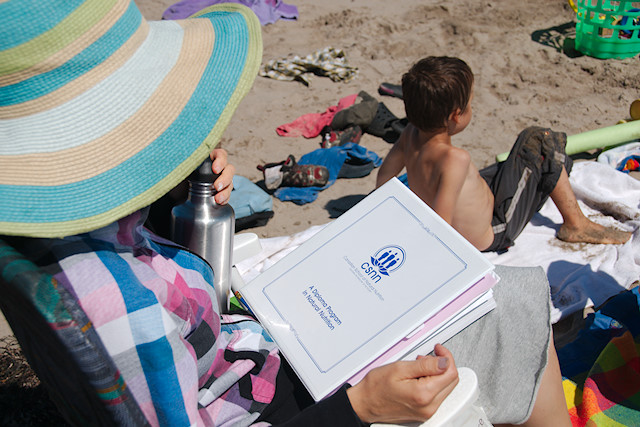 I love hanging out with family where kids are served huge, heaping salads for lunch - the kind I talk about in my book. It's nice to know we're not the only ones who feed our kids lots of vegetables. We weren't always this way but over the years our dietary journeys have taken us deeper into plant-based nutrition.
In case you're wondering that's an avocado dressing Dawna prepared for her family's sprouted salad. My book has step by step directions, thanks to Jennifer Sanders, for sprouting beans if you're interested.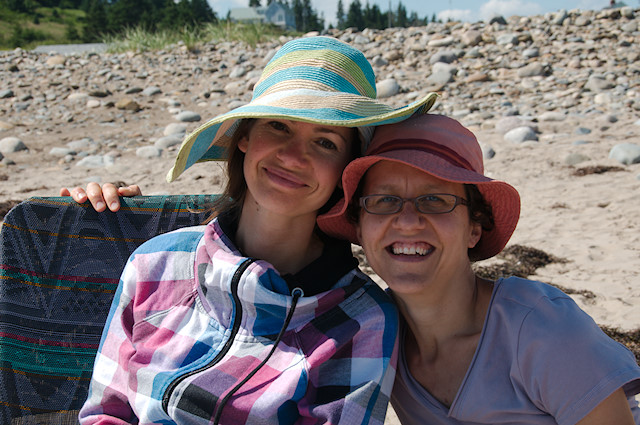 Dawna's family is aiming for the Hippocrates diet which is raw vegan (that's the short version, read more here). We are plant-based eaters (both cooked and raw), not completely vegan. And my mom is a Registered Holistic Nutritionist and knows a lot about nutrition, health and well being also. My mom's kitchen is an especially busy and "green" space right now. So much fun.
Yesterday after we all ate big salads for lunch we headed to a nearby beach. And what a gorgeous afternoon it was! And amazingly, no first aid was needed.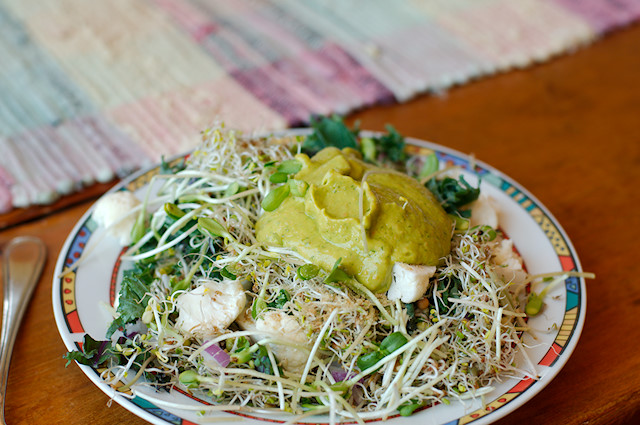 I enjoyed the rush of a book launch and a small measure of relief at releasing this book. There are still little things I have to finish - affiliate and download FAQs, marketing graphics, etc, but you know what? I have a life to live also. A really good life.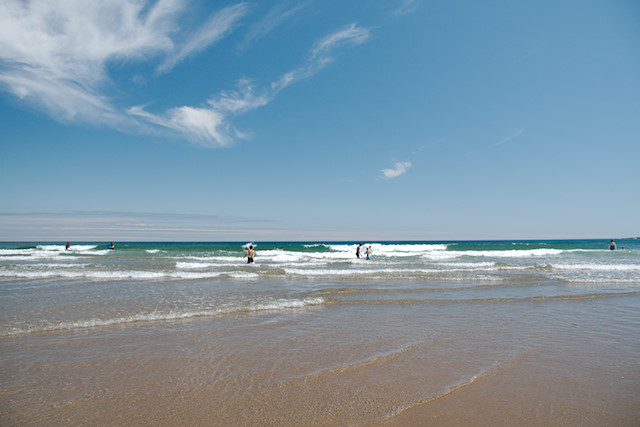 A life where I cook and eat healthy, hang out with my nephews and niece (and administer first aid as needed) and go to the beach with my kids.
It's going to be a good week.
Renee Tougas participates in affiliate marketing, including the Amazon Services LLC Associates Program. Whenever you buy something on Amazon from a link you clicked here, I get a (very) small percentage of that sale. See disclosure for further explanation.
You can subscribe to comments on this article using this form.
If you have already commented on this article, you do not need to do this, as you were automatically subscribed.