Fall Running
October 8, 2012
I'm running this morning in a community race. One of the races we talked about this post at Outsideways. The last two family races we did I ran short distances with Brienne. I'm not much of a runner and but even I could handle the 1 kilmometer distance!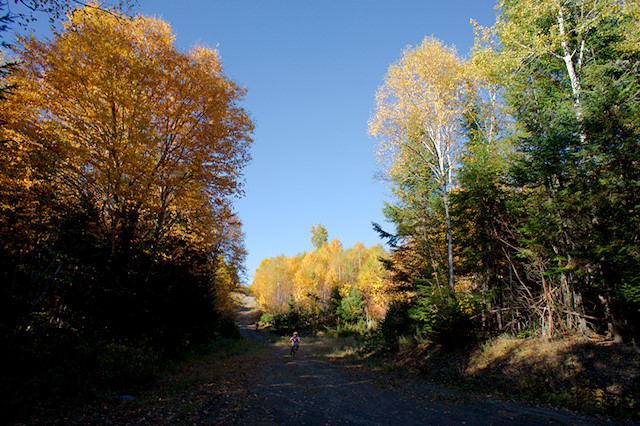 Problem was, I was getting bored during Damien's longer courses. Sitting around waiting for him to cross the finish line. I'm also the family photographer so that keeps me occupied for a bit, but not the whole time.
After our last race I decided I wanted to run a longer distance in the future. Today is that future. I'm running the 4.2 km cross country course, in the cold and drizzling rain. At least a friend will be joining me also. I'm afraid she's kick my butt.
On a brighter note, and the real reason I wanted to write this post, was to share these photos of what my training route looks like.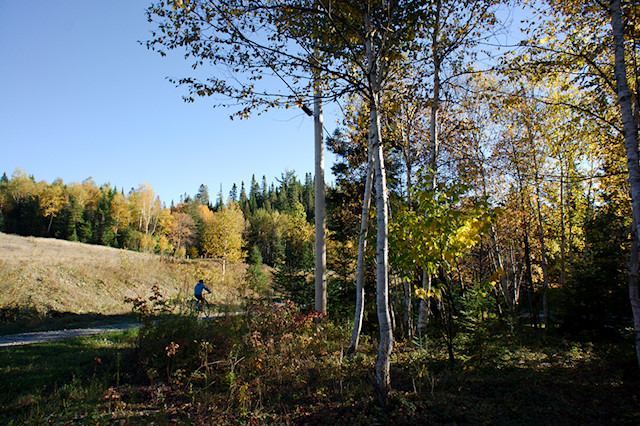 I'm not a very consistent runner, nor have I trained a whole lot (ok, hardly at all) but when I do go for a run around our home, this is what my route looks like.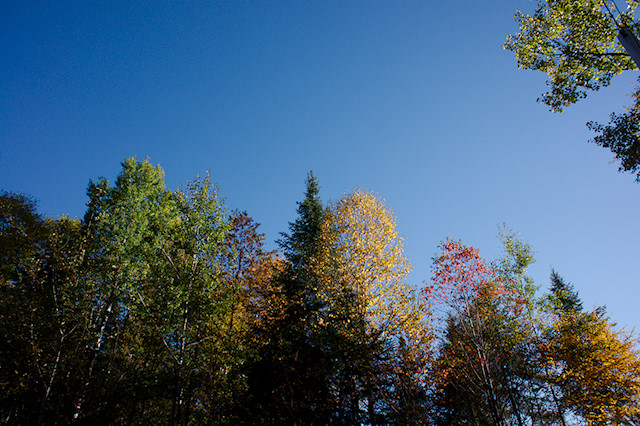 Out the door.
And down the road.
Along the river.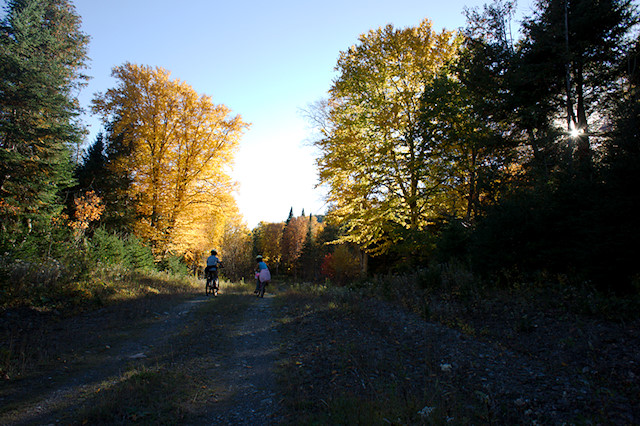 Kids on bikes.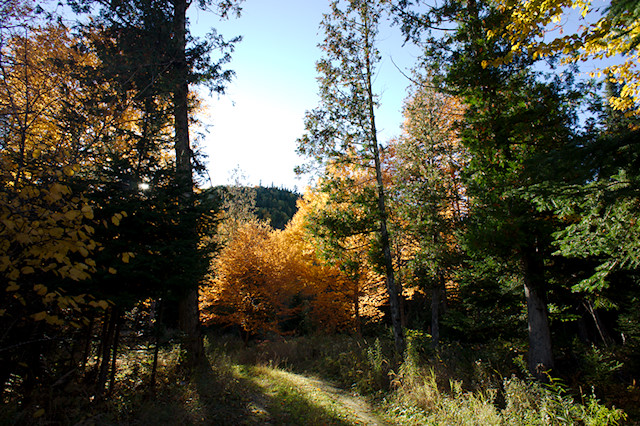 And back home again.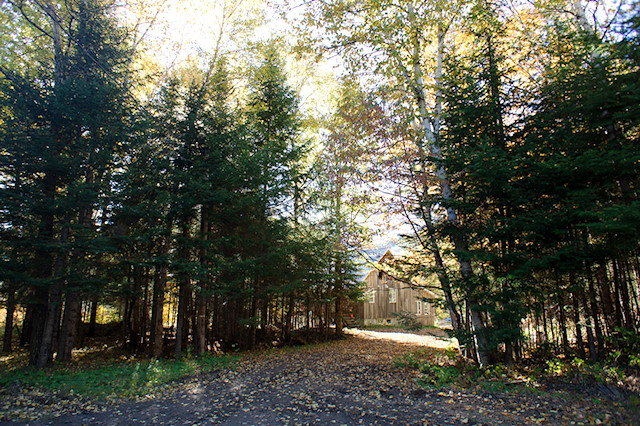 Post Update: I just finished the race. It wasn't raining. It was overcast. My friend didn't kick my butt, we ran together. And most importantly, (mom, you're not going to believe this) I had SO MUCH FUN! Brienne placed first in her category and Céline second in hers.
I had so much fun I'm already looking forward to the next race in two weeks. And thinking I might have to actually get more serious about my training. Oh no. This might mean I'm becoming a runner, something I have resisted for a long time. But hey, if something is really fun - why wouldn't I do it!?
Renee Tougas participates in affiliate marketing, including the Amazon Services LLC Associates Program. Whenever you buy something on Amazon from a link you clicked here, I get a (very) small percentage of that sale. See disclosure for further explanation.
You can subscribe to comments on this article using this form.
If you have already commented on this article, you do not need to do this, as you were automatically subscribed.