Evolution of a Writer
April 6, 2011
Twelve years ago this spring I graduated from university with a Bachelor's degree in Education. One month later Celine was born.
Damien and I decided to marry young (once you meet your mate why wait?), finish my schooling, and then start a family. While I was still a student we cut back my course load - increasing the number of years it took to complete my degree - so I could spend more time in the home being what I wanted to be most of all - a homemaker.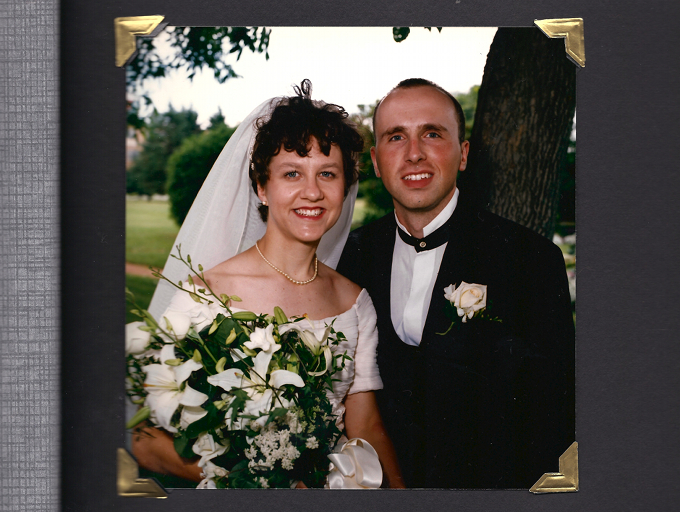 We knew managing finances, eating well and other domestic domains (remember this was before children were a part of our home) was not something you did just on your weekends off of work. It is work.
Homemaking is a job in and of itself. And we valued that as a couple and I was more than happy to be the homemaker in our relationship.
When Celine was born I had been menu planning, budgeting, and making our rental apartments "home" for three years already, which means I've been a homemaker now for fifteen years.
The birth of our first child brought me home (from school) full time and I poured all my energies into figuring out how to be a mother and how to raise our children. Motherhood was my profession from the moment I found out I was pregnant with Celine and I have been a full time stay-at-home mom from the start.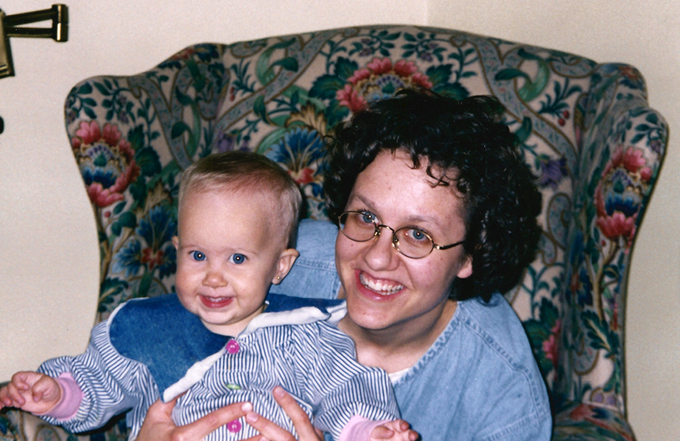 At my heart I am homemaker and a mother. My mission, which I plan to share soon, is very much wrapped up in these two parts of my identity and calling.
I also am a home educator, not just a "let's take the kids out of school this year and see how it goes" homeschooler. Before our babes were even born we made the decision to homeschool our future children. We planned this for years and I am philosophically opposed to mandatory, conveyor belt mentality, standardized achievement, institutional "learning".
Homemaker, mother, homeschooler. This is the world I have created for myself my whole adult life.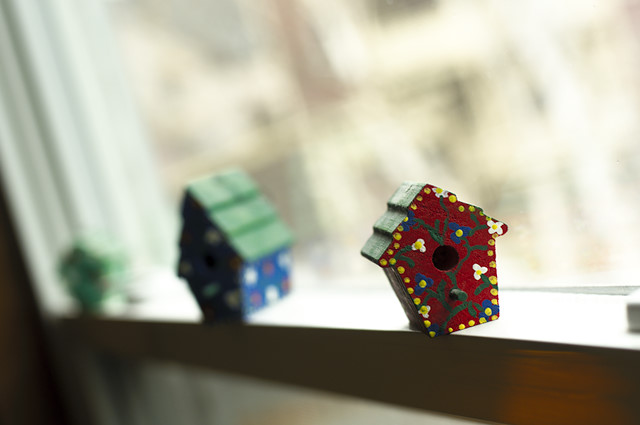 Since Celine's birth I have never wanted to work outside the home. I am too independant to fit into a typical work environment anyway. I like to be "in charge" and love the daily rhythm of home life and the natural seasons. I love nourishing my family and creating beauty.
But just because I don't want to work outside my home doesn't mean I'm opposed to earning money. I just don't want to venture from my home or be "employed" by someone to do so.
Traditionally, work-at-home based options for women like myself were pretty slim, at least the models I observed during those formative years in my homemaking career. There was running a day care (over my dead body) or selling pyramid marketing scheme type products (over my dead body times two).
Plus, I really did have a FULL time job raising three children born in 3.5 years (have 'em young, have 'em quick). I was content being an at-home mommy. I also volunteered together with my children in our community, was active in our church, and gradually went more "green" in my homemaking. 
And then Brienne hit five years old and I had noticeably more time for myself. Time for hobbies, interests and intellectual growth. Not hours and hours a day mind you. I still had these kiddos home with me all day but bits of time would pop up here and there. Sometimes a whole hour to myself in the middle of the morning as the kids were all engaged in play.
I felt myself starting to blossom as someone other than "mommy".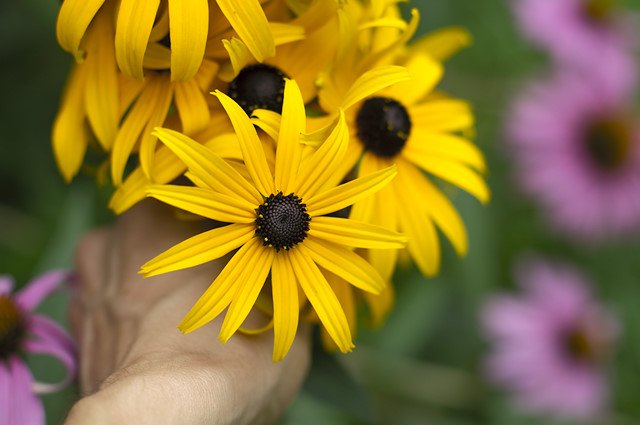 I realized I was actually creative. I started gardening fairly seriously, learned how to make soap, and fell in love with photography. And I discovered blogging.
That's when I realized something. Here on the internet were mothers, homemakers and homeschoolers (like me) who were sharing their lives, their ideas, their selves - from home and making money doing so.
I started to wonder if maybe I could do that too.
- - -  Screech  - - -
(imagine a soundtrack grinding to a stop)
Hold it right there. I couldn't do that! I was legally unable to work for pay, from home or anywhere else because of our restrictive resident visa.
"No fair!", I inwardly railed. But I bided my time and waited. And waited some more. And when finally our family could wait no longer we decided to move. Damien had no freedom either, it wasn't me steering the ship on this move but my desires for professional freedom were a big part of the decision making.
And now, in one month I too will join the ranks of at-home momprenuers (In actuality, I've already started but "not officially").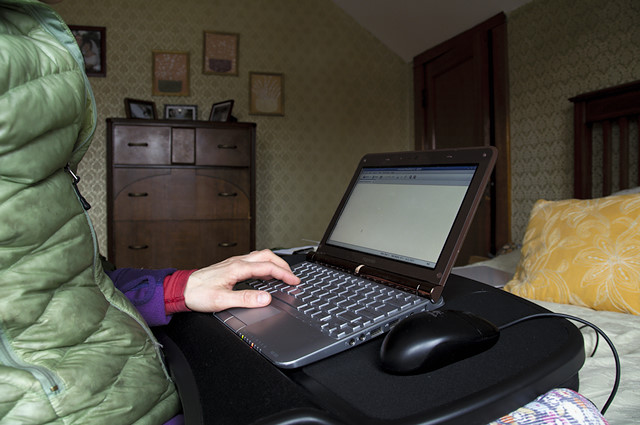 Mothers who create livelihoods and help support their families with their passion for homemaking, child raising, family life, homeschooling, creativity, (fill in the blank). Many of them doing so with words, as writers.
With blogs, books, services and products. Mothers sharing who they are and what they have to offer through writing.
This is the internet age. You can do that. I want to do that.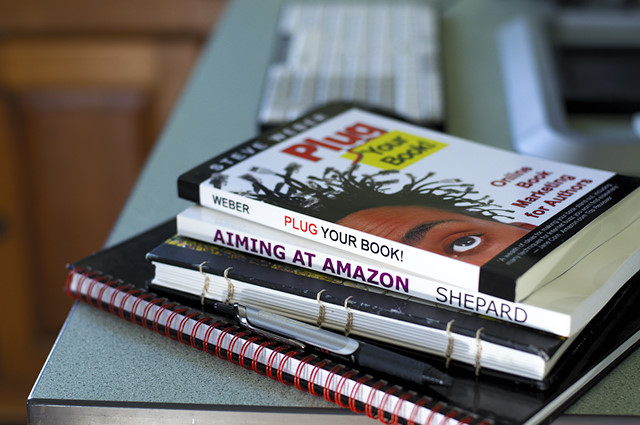 So please be gentle because I'm testing out how this sounds, "Hello world. My name is Renee Tougas and I'm a writer."
Ack! Did I just say that? Yes I did. Am I scared as heck about what I mean when I say that? Yes I am.
But writing is a part of me. Just like being a mother, a homemaker and homeschooler. I want to do something with that part of who I am and I want to be financially compensated for that work.
Not only do I want to earn money from writing I want to earn money from writing about my passions - family life, homeschooling, homemaking, nature, adventuring, and creative living.
I want to grow to the point I can say "I'm a writer", without apology or blushing while mumbling about "not being published" (yet).
My cup overfloweth with insecurities when I think about offering this part of myself to the world and asking in exchange to earn something. Much more insecure than I am "selling" myself as a photographer.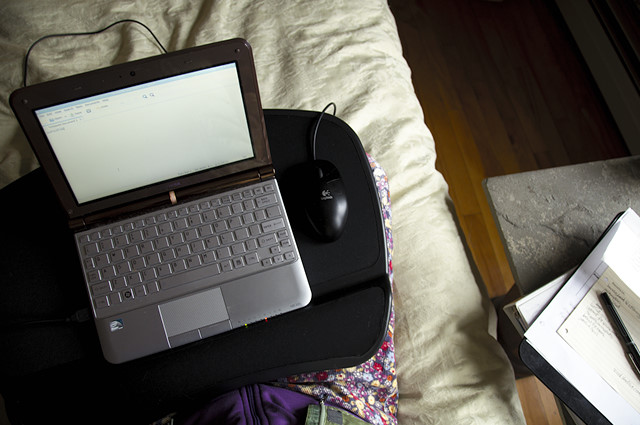 I have been peeling back the many layers of my creative self to understand these fears and hopefully overcome them. I've taken personality tests, written my mission statement, thought long and hard about what makes me tick, and why I love to do the things I do.  All of that will be coming to this space soon. 
For now, I want to leave you with few questions. I'd love to hear your answers in comments but I also welcome private e-mails if you prefer.
How have you evolved as a person through your adult life? 
If you found the courage to say "Hello world. My name is ________ and I'm a _______", what would you say? 
What are your passions? Have you thought about how you could earn money pursuing those? Maybe you already are - do tell.
Renee Tougas participates in affiliate marketing, including the Amazon Services LLC Associates Program. Whenever you buy something on Amazon from a link you clicked here, I get a (very) small percentage of that sale. See disclosure for further explanation.
You can subscribe to comments on this article using this form.
If you have already commented on this article, you do not need to do this, as you were automatically subscribed.