Drudgery & Discipline
December 5, 2013
---
Let's dive right in. My last post left off here:
Myth Two: If you are self-directed learners, and let your children largely pursue their own interests as their education, your children won't learn self-discipline. They don't learn to apply themselves to less-than-pleasant tasks. In short, they are not equipped for real life drudgery.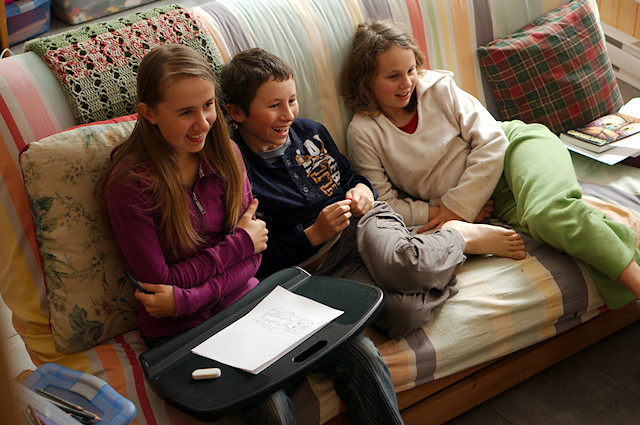 Before I answer this myth I must share something I found online recently which illustrates this idea to the extreme.
I came across this comment on a blog post about unschooling. I landed on this blog through some random internet wandering. It's not part of my usual circle.
Although this comment is somewhat extreme, I think it speaks, quite accurately, the fears people have about freedom education.
The problem that I have with unschooling is that school isn't just about learning, it's also about discipline. I think one of the most valuable things you learn in school is to get up in the morning and do something you don't want to do every single day. Unschoolers will bemoan conditioning children for the American work machine, but since that's the world they'll actually be living in, and most of us won't have the luxury of exclusively pursuing our interests into adulthood, this is a valuable discipline.
The commenter then adds...
Sorry, I wasn't trying to imply that school should be miserable, just that there is value to having a structured day and having to wake up in the morning and study math today even if it was art you wanted to do instead.
Another commenter:
There is also some value in learning to delay gratification. Learning to read is a slog, but being able to read is tremendous fun. Children aren't great at seeing the end-game; telling them that it'll pay off in the long run rings pretty hollow (at least, that's what I remember about being a kid) but showing them, over the course of years, that putting in difficult and sometimes unpleasant work really is worth the things it can accomplish... that's a very valuable lesson, and it's something I can't see them learning on their own.
I believe these commenters express something that many people believe. School is the training ground that prepares you for a life you don't necessarily want to live and forced academics is a great opportunity, and main vehicle, for character development.
Most people will never meet anyone who shows them otherwise (or will reject those who do). They will go through life thinking this is all there is - getting up in the morning to do something you don't want to do every single day, and therefore it is in their child's best interest to learn to do the same.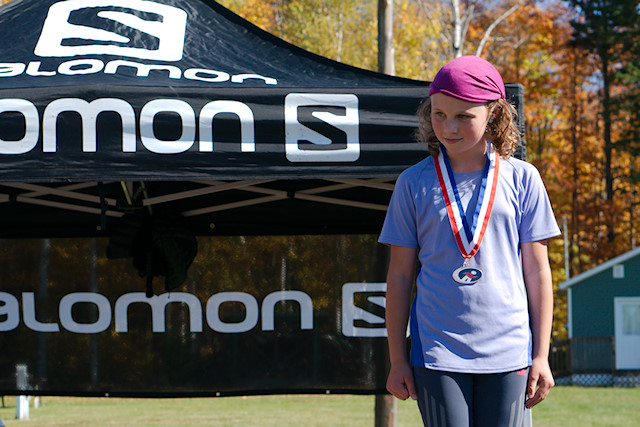 When I was growing up "school was my job". And "job" as a word, as an idea, as a concept, was not necessarily positive. Job was the thing you had to do whether you liked it or not. (By the way, I liked school. I love book learning, I'm social, and I'm always eager to please people, so school was a great fit.)
I don't have a problem with academics. But I question compulsory academics in a society where the success of its citizens, the longevity of the society itself, rests not on people having an acquired knowledge base (knowledge is free in our world) or following a set path (the Industrial model mindset is no longer the track to success it once was), but rests instead on people being empowered with a skill set of creative thinking, entrepreneurship, and leadership.
This is the complete opposite of being told what to learn. Our world needs self-motivated thinkers, leaders, problem solvers, do-ers and creators, not automatons.
In my next post I will share some ideas and observations on developing self-discipline around your interests, in a freedom environment (with the security of solid boundaries, see my first post). But first, I want to ask these questions:
Is this the life you want to live? One where you must do meaningless things every day that you don't like?
What if you did live your childhood getting up every single day (give or take a few days) knowing you had the power over your own days, knowing you could make your ideas happen?
What if you were taught, through healthy home life, how to manage your time and then given free reign within that time to do the things you loved, study what interested you, build what you imagined? What kind of adult would you be?
What kind of world would those children-become-adults create?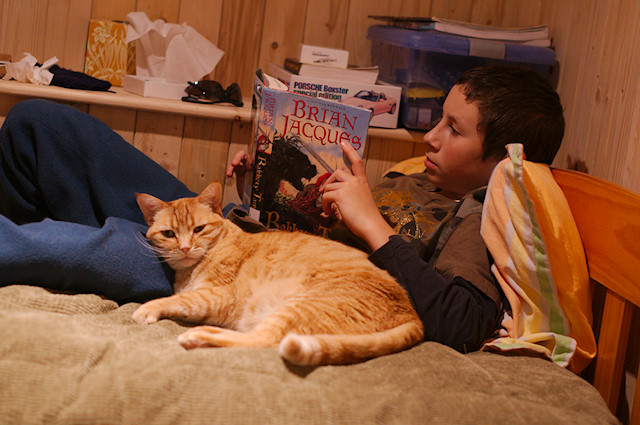 Would those children-become-adults be lazy no-gooders, unable to get out of bed in the morning, interested only in playing video games all day?
Or would these children-become-adults be empowered by years of personal decision making and experience - growing up in an atmosphere of unconditional support, clear boundaries, and positive role models - to seek after and make happen those things they want to accomplish in life?
(Hint: That last sentence is our educational philosophy, in a nutshell.)
Would these empowered adults be able "to fit" into a society of people who make themselves get up and do things they don't want to do? Or would they have the skills, knowledge and attitudes to create a new reality for themselves, and those around them, of passionate, creative, missional, and interest-led living?
I started this post with this myth: If you are self-directed learners, and let your children largely pursue their own interests as their education, your children won't learn self-discipline. They don't learn to apply themselves to less-than-pleasant tasks. In short, they are not equipped for real life drudgery.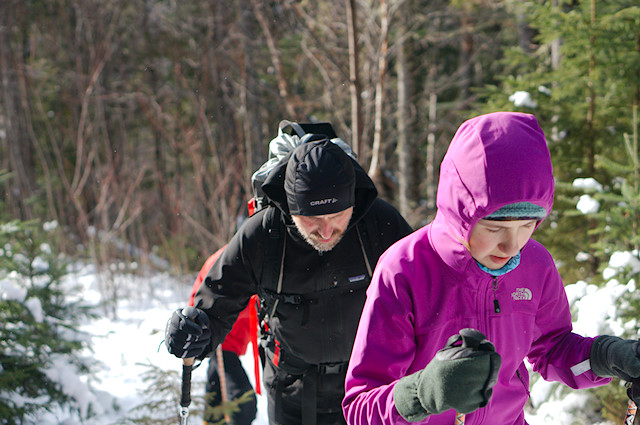 I wrote this post weeks ago, these ideas have been percolating for months, years even, as we have set up a home learning environment based on an interest-driven education philosophy.
Imagine my delight then, when just this week I came across the thoughts of one of my favorite authors on the subject of drudgery.
One problem with the word work is that it has come to be equated with drudgery, and is considered degrading. Now, some work is drudgery, though it is not always degrading. Vacuuming the house or scrubbing out the refrigerator is drudgery for me, though I find it in no way degrading. And that it is drudgery is a lack in me. (my emphasis) I enjoy the results and so I should enjoy producing the results. I suspect that is it not the work itself which is the problem, but that it is taking me from other work, such as whatever manuscript I am currently working on. Drudgery is not what work is meant to be. (my emphasis) Our work should be our play. If we watch a child at play for a few minutes, "seriously" at play, we see that all his energies are concentrated on it. He is working very hard at it. And that is how the artist works, although the artist may be conscious of discipline while the child simply experiences it.

Madeleine L'Engle from Walking on Water: Reflections on Faith and Art
This quote is a great place to stop as it sets the tone for, and introduces some key ideas from, my next and final post in this series. I'll see you there...
You can subscribe to comments on this article using this form.
If you have already commented on this article, you do not need to do this, as you were automatically subscribed.