Developing Self-Discipline
December 6, 2013
This is my concluding post in a three post series entitled
Discipline in a Love of Learning, Freedom Based, Interest-led Homeschool
. You can read my first two posts
here
and
here
. You can find the
series summary here.
---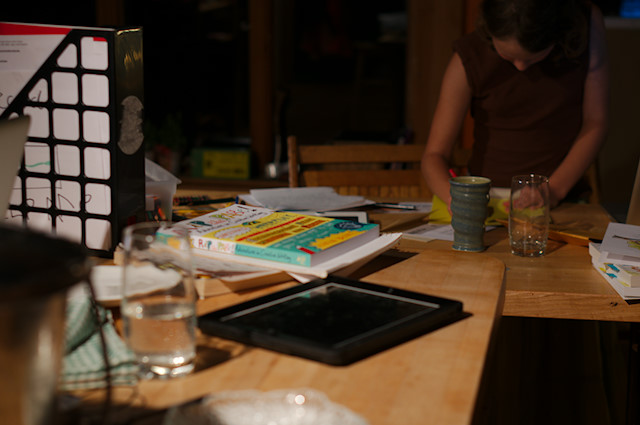 In my last post I talked about drudgery and discipline. I didn't set forth a plan for teaching your kids to apply themselves to drudgery. Instead I asked a bunch of questions that challenged the assumptions people have about children who are given large amounts of freedom in their learning and education.
On one level people are ok with kids "being kids", having time to play, discovering their interests and all that. Many people even question much of what is taught in schools. But the "real world" looms large and scary, and because most adults can't answer, with any honesty, the question "why do I have to learn this?" from their children, they take comfort in the belief that, compulsory education, if nothing else, at least teaches kids self-discipline, something they are unlikely to learn on their own.
My belief, and personal experience, is that children absolutely can learn self-discipline in a love of learning, freedom based, and interest-led homeschool. And I believe you can raise children, without compulsory schooling, who will grow into adults capable of fitting into the real world where not all work is interesting or inherently motivating.
(Please note: A lot of homeschoolers have a compulsory schooling mindset, they take the subjects and requirements of schools and apply that to learning at home. This post is not about learning-at-home vs. learning in a school. This is a post about a freedom based education.)
Children can learn to apply themselves to difficult tasks, and become self-disciplined adults by:
participating in normal family life. The comings, goings and doings of a family require discipline, and eventually self-discipline.
investing large amounts of time, energy, and effort in designing their own studies and self-directing their learning.
Point one is easy enough to see.
Involving children in home life, not just involving them but depending on them, at age appropriate levels for pet and animal care, cleaning, laundry, chopping wood, cooking meals - good old-fashioned chores - develops self-discipline.
Chores are things that have to be done, yes, but you can grow a family culture of meaning, purpose and even fun around these activities. It's within your power to do that. We require our children to participate in home life, but we can also inspire them to serve (or not) by our own attitudes towards service. (I am so convicted about that right now.)
Training children to take care of their personal health and wellbeing also develops self-discipline. Personal hygiene, exercising every day, eating well, hiking together on the weekends are a few examples from our life.
In our family, there are a lot of activities our children do that develop discipline. They do these activities because they are a part of the Tougas family and the Tougas family does these things.
This is character training and habit formation. And although it is not "academic" it teaches the skills that transcend subject and circumstance. That's the goal.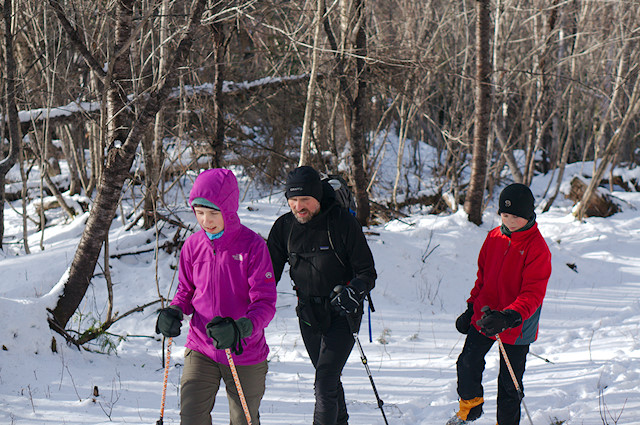 The goal is not the knowledge acquired in grade three or grade four but the skills you learn acquiring those facts.
And my argument is you can acquire those skills other ways.
You can acquire those habits and character traits in the context of a robust, intentional family life.
Most people will not quibble with this point. It's somewhat intuitive because family life is thousands and thousands of years old, whereas mandatory education is only a couple hundred years old.
To see this principle illustrated, all you have to do is look back through history at all the people groups worldwide who have lived without formal schooling, and learned to apply themselves, largely through the means I just explained, to the hard work of adult living.
You learn to do by doing. And children have been learning how to be disciplined by observing the adults in their tribes and societies and by participating in family life for millennia.
The point people quibble about is number two because most people have no grid for that. It was never offered to them.
A brief reminder, point number two is this:
Children can learn to apply themselves to difficult tasks, and become self-disciplined adults by investing large amounts of time, energy, and effort in designing their own studies and self-directing their learning.
Here are two reasons (I seem to like two's this discipline series) why people have a hard time with this premise:
1. When children are young "applying themselves" looks like a whole lot of play and childhood exploration.
Because of the structures and standards of modern day schooling many people are uncomfortable with school-age children spending most of their time "playing". They should be learning. They should be "on the track" preparing for adulthood.
You have to learn the stuff of elementary school, to be prepared for high school. Then you have to get good grades so you can graduate high school with honors, so you get into a good college, get a degree which will give you a good job, which will pay you well, and allow you to retire... to do the thing you really want to do with your life.
Unfortunately (or maybe fortunately) this is not the track to success it once was but people live and educate as if it still was the reality. Or maybe it was always just a myth?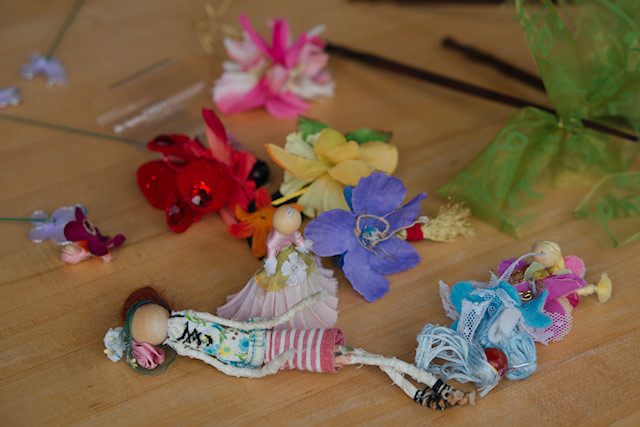 If allowing children time to play is hard the next point will be even more difficult to swallow.
2. When children become a young adults, after a childhood of creativity, exploration, and play, "applying themselves" looks like a whole lot of intense study into things adults might question as valuable or worthy.
You've got to kind of expect this, especially after you've given young children time to develop interests, and don't box them into subjects. School subjects are constructs, "real" in name only.
Adults don't go through life thinking of their days and activities in terms of "now I'm doing math, now I'm studying history, now I'm having phys ed." No, they balance the checkbook, read for the pleasure of it and to learn about something they're interested in, and work out because it feels good.
Even so, when well meaning adults see young adult students spending heaps of self-directed time on things that don't easily quantify as "American History, Chemistry, or English" they get a little panicky. What about the success track as laid out above?
(Perhaps at this point I could direct you to a different success track. Let's say the story of Steve Jobs who spent heaps of his young adulthood "playing" with electronics.)
Here's the rub. It's hard for people to understand when another person, child or adult, is invested in and personally driven to do something they themselves don't value, or can't see as valuable in society.
And yet these outliers, these people who pour energies into solving problems other people didn't even know existed or make art that modern day sensibilities don't get, these are the very people, all through history, who are society's movers and shakers.
Even if people question the assumption that the conveyer belt education system is "the track to success" (success by who's standards? by what measures?) they assauge that cognitive dissonance with the belief that by conforming to the system you at least learn self-discipline.
My question is: Do you learn self discipline with compulsory education?
Children, teenagers, and adults of all ages are self-motivated to learn the things they want to know, or need to know, to reach their goals. And when you give children the environment and permission to actually do this they learn to be disciplined. They learn that discipline helps them accomplish what they want to do.
The real problem then is not the lack of discipline but the lack of self-knowing and inspiration.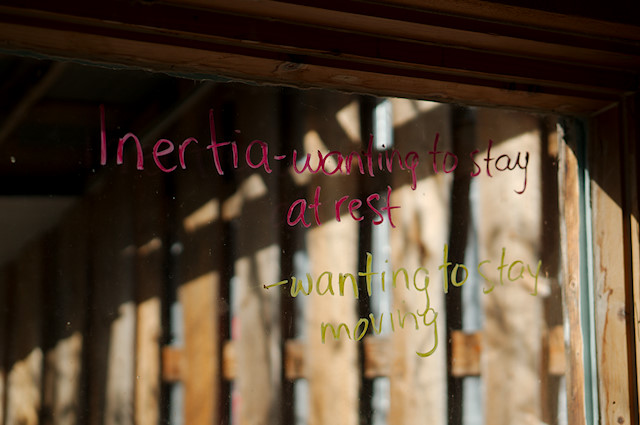 I want to illustrate this but I'm not good at hypothetical examples. I tried writing some and they fell flat, so I'll tell you what this self-discipline, arising from self-directed learning, looks like in my home.
Designing and sewing a skirt. Making progress every week even when it's difficult to do all that pinning and stitching. Ideas are wonderful but then the work must be done and the work requires discipline.
Training for a 5k running race.
Crying, yes crying, through the final stages of a project. Tears that tug at my heart strings, but tears I am nonetheless unable to do anything about. I did not assign this project, nor can I remove its burden (though I can do a few extra chores to buy a child more time). In our experience, as young adults and emerging young adults see ideas through to completion there will be blood (ok, so there hasn't been a lot of blood), sweat, and tears. This is the time for that.
Establishing a taekwondo practice routine.
Sewing a birthday gift for a sibling (with an obvious deadline). Again, ideas are wonderful but then the work must be done and the work requires discipline.
Learning to read, even when it's hard. Being allowed to come to your own conclusion that this skill matters to you (not because of school shame) and then working at it.
Structuring your own school time, as a young adult, and sticking to it. "Showing up" day after day to do work that is tedious because you value it. Which brings the word tedious into question. (The work appears tedious to me because I can't imagine sitting down and doing it.)
Finishing what you start, even through difficult and uninspiring spots. Motivated by a commitment you made and payment upon completion. This applies to art commissions, doll commissions, and other obligations our kids choose.
Learning Japanese. Finding a language program, preparing your own study material, following through because you want to.
Programming with your Dad for a few hours a week not because "you love programming" but because computer programming fits with your strengths and interests and is an accessible way for you to earn the money you need to purchase an iPad. It's a skill that helps you meet a goal, and when you have goals you are driven.
My role in these scenarios is to offer encouragement and support. To secure resources, find mentors, accommodate the schedule (sometimes I do extra chores if the kids are under a deadline), bring fresh perspectives, and offer a lot of "you can do it" messages in the difficult spots.
The student designs and chooses their own "assignments", or projects. I don't have to convince them of its value, they chose it. The motivation to do the work is intrinsic. Self-discipline.
Our children, your children, are scientists, writers, readers, sewists, tinkers, do-ers, makers, artists, and athletes. They have ideas and inspiration all the time. They learn self-discipline by following through on some of these ideas (you can't make every idea a reality).
Children learn self-discipline through the perspiration of interest-led learning and living.
An important note about ages and stages.
I've mentioned this already but I must return to it again. A child's work doesn't look like work. It looks like play.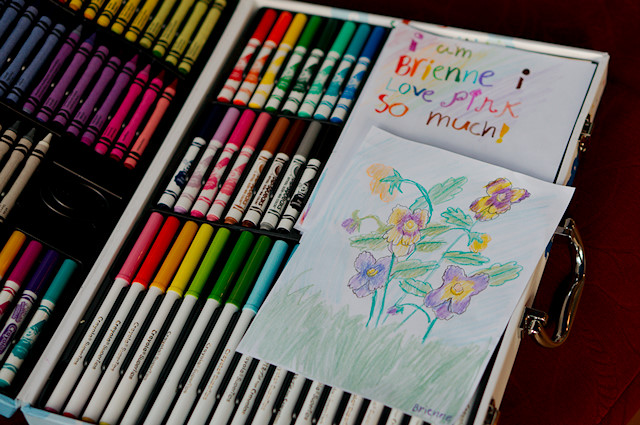 They will be having fun and you will wonder, "how will they learn to apply themselves when they are enjoying themselves so much?" (Perhaps if you find yourself asking these types of questions you need re-evaluate your assumptions and beliefs about work, discipline, and joy.)
Only in recent years, as our children moved through the ages of 11, 12 and 13 has self-discipline been applied to anything that looks "schoolish". And even then it starts small.
Celine reaching her high school years, what we also call the scholar phase, was not an arbitrary age decision, "you're 14, you're in high school". Celine has reached this stage because, after a childhood of love of learning, she is choosing to go deeper, to be much more disciplined in reaching her goals.
There are days when I say "we don't have to do school today" because our schedule is crazy or whatever and she continues with her studies anyway. Regardless of whether her parents say it must be done or not. That is what is called self-discipline.
Trusting, through the childhood years, that interest-led learners will one day apply themselves to difficult study can be a nail-biting experience. Though I bet your children are already applying themselves to study, it just might be a certain skill set or knowledge you don't value.
Just remember, the development of self-discipline when a child is young looks like a meaningful contribution to family life and concentrated play, exploration, and discovery.
You have to give it time to unfold. You can't rush these things.
Tips & Strategies
Maybe you are worried that you don't see self-discipline developing in your children. Or maybe you just want to "do something" to make sure it's happening.
I understand that concern. That's a good concern. We want to raise children who will become independent adults, self-sufficient in the context of community and family.
Open your mind up to possibilities, don't be hemmed in by "subjects". Are you looking for your child to develop a discipline around say, writing, while ignoring the other self-initiated work they do?

Teach your kids, through example, how to be self-disciplined. What are you doing right now to model the self-discipline you want them to grow into?

Make sure family life has meaningful and hands-on responsibilities for children. Your child's contribution should be needed, respected, and encouraged.

Build a family culture of identifying interests and talents, cultivating ideas and projects, and then doing the hard work (the perspiration) required to make those ideas reality.
Jump start the process
Do something amazing as a family. An activity or project that teaches sacrifice, discipline, hard work, service to other, overcoming obstacles, etc. Do something together that teaches the character traits you want to instill in your kids. Choose a concrete goal and then go for it - as a family.
Let's Talk
I spent hours and hours writing and editing this series for you. I've attempted to answer, in depth, a common misconception I encounter (in coaching, conversations and educational practices, both at home and in schools) about interest-led homeschooling - that children don't develop self-discipline when given the freedom to study their own interests.
I hope this will help you in your homeschooling and give you more confidence in your methods in the face of questions or outright criticism from well-meaning (or otherwise) family and friends.
Please feel free to add any of your own observations in comments. I know your students apply themselves to what they love. Tell us about it!
What did I miss? Do you have more questions? Feel free to ask and if I have time I will answer them today in comments or build them into future posts.
Filed Under
Resource Library
You can subscribe to comments on this article using this form.
If you have already commented on this article, you do not need to do this, as you were automatically subscribed.