Training in the Early Years ~ A Foundation for Self-Discipline
December 4, 2013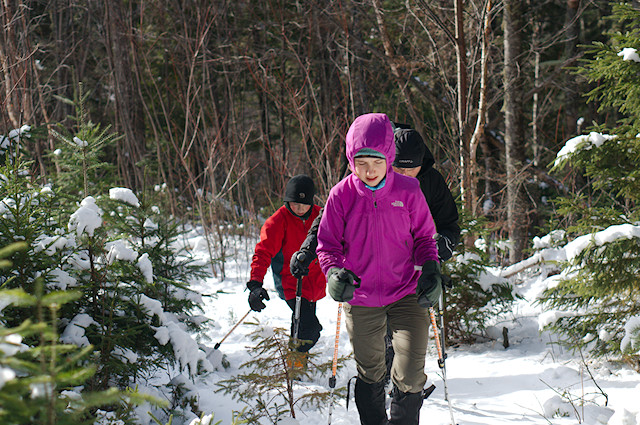 ---
I got a blog comment earlier this fall about discipline. It was a question about discipline in the child training context, ie: teaching your children to listen, obey, that kind of thing.
I took some time thinking about how to respond to that question, composed a post-length reply and then couldn't find the comment!
I had hoped to bury that reply in comments as opposed to having to share it quite publicly in a post because as soon as you start to talk about child discipline you potentially open yourself up to all sorts of criticism.
I'm not going there. I'm not criticizing other parents, nor am I inviting it here in this space. But neither will I shy away from using words like obey and respect, along with love and trust. It's all part of the package.
Since I was going to write a post about the D word I figured I might as well wade right in and share something else that's been on my heart for a while - teaching self-discipline in the interest-led, love of learning, and freedom based homeschool environment.
There are a couple myths about discipline in this type of homeschooling environment.
Myth One: If you are self-directed learners, and let your children largely pursue their own interests as their education, you must not have a very disciplined home and family life. It must be chaos after all to let your kids "do their own thing".
Myth Two: If you are self-directed learners, and let your children largely pursue their own interests as their education, your children won't learn self-discipline. They don't learn to apply themselves to less-than-pleasant tasks. In short, they are not equipped for real life drudgery.
I will address Myth One - self-directed learners must not have very much parental control or oversight, and family life must be chaotic and "undisciplined", with my answer to the original comment that sparked this post in the first place.
My thoughts on early years child discipline and training, as based on our experience.
I believe in tight reins and tight boundaries when children are little, in an atmosphere of unconditional love and acceptance. We are authoritative parents. We're the authority in the home and our focus when our children were little was trust, obedience, love and respect.
The serious training ground for this philosophy, especially with regards to obedience, is ages 18 mos to about 3 or 4 years.
We are also very responsive to our children during these ages and many would consider our practices to be inline with attachment parenting philosophies - extended nursing, nighttime responsiveness, very few babysitters and almost no de-tachment from us.
In these early years we laid the foundation of both our children's importance in our home and their place in it - as our children, not our equals.
There was a definite emphasis placed on obedience during these years, which probably doesn't line up with the attachment parenting philosophy. I don't really know. I haven't read any attachment parenting books.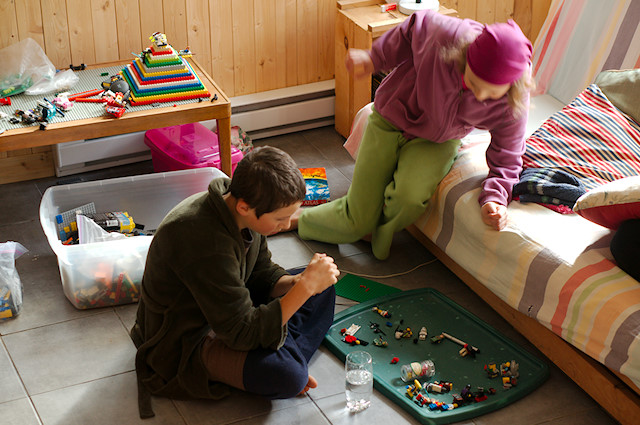 As our kids get older, knowing that they trust and respect us and feel absolute unconditional love from us, we let out the reins, step by step. From the time our kids reached about age 5 or 6 we've done very little of what other people would call "disciplining". There haven't been "consequences", punishments, time-outs, or other stuff like that. Maybe a few but none I can really recall.
There have been certain intense stages that need more of our attention, especially with our youngest but we haven't had difficult behavior or discipline issues in our home, past the toddler stage and pre-school stages which were very focused on establishing the behavior and attitudes we wanted in our home - respect, compliance (yes, compliance), and happy obedience (yes, obedience and happy to do so).
But we're not done parenting. The teenage years await and I'm sure we'll go through discipline trials and tribulations again.
Having said that, our now 14 year old has an incredible amount of autonomy in our home - over her schooling, her relationships, her interests, music choices, video games etc... She has that automony within the safety net of a loving relationship. We trust her and she respects us.
Some people approach parenting the opposite way - loose boundaries for behavior when the kids are little and then they try to crack down later reining in the behaviors they don't want in their home.
It's not just about behavior of course, it's about our children's hearts. Capturing their hearts has always been our goal. We want them to know how very much they are loved by God and us. And what love in action looks like and how love guides our behaviors. But when you're two, it's not the love in your heart guiding your behavior, it's your parents.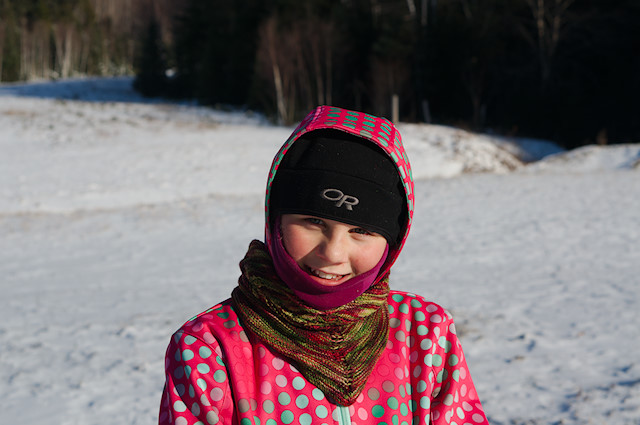 I'm not saying our kids are perfect or that we're perfect. We're not at all. We have to work on our relationships every day. And we're not done the game yet.
In summary, I'm a big believer in boundaries and unconditional love, and then total freedom in the loving relationship of those boundaries. In fact, those are probably two touchstones of my parenting philosophy.
When our children were little we established firm boundaries, in the context of unconditional love, and now we all experience a great deal of freedom within those boundaries. And as our children get older, while still living in our home, they get to set their own boundaries.
Our home is not a place of chaotic un-discipline. Our children have a lot of freedom, but we as parents set the boundaries for that freedom.
I think this way of parenting sets the a solid foundation for freedom based homeschooling, at least it did for us.
A couple additional thoughts
After writing out this response on early childhood training and discipline and sitting with these ideas for well over a month, a couple more ideas presented themselves to me.
Firstly, it occurs to me that this particular approach fits very well with my personality type. And maybe that's why it's worked well for us?
I'm a clear expectations and defined boundaries person and so I've parented this way. As my kids get older everything is much more open ended because I am no longer in charge of it all and this letting go has been a great growth experience for me (and our kids).
If you are curious about the interplay between parenting and personality type you might like the book MotherStyles. I haven't read the book but it looks like the perfect compliment to Nurture by Nature, which I highly recommend.
I also think my parenting style is heavily influenced by culture. I've been reading about Inuit culture and we have Inuit friends. Their culture has a completely different emphasis on childhood training, much more freedom for little ones in behavior, etc.
But where I see the boundaries in that society (I can't help it, I'm always looking for the boundaries), is in nature itself; the "ultimate" boundary.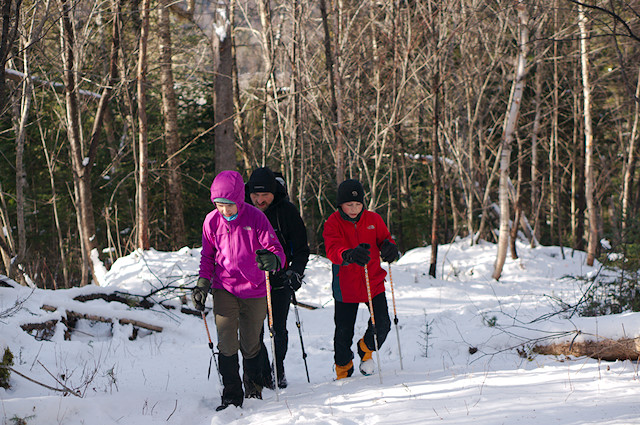 Many "modern" cultures (for lack of a better description) don't contend with nature the same way and if we did our parenting boundaries would be different, I know mine would. And yes, I find the explorations of these ideas fascinating.
Now back to the Myths
My next post will delve into Myth Two, answering the question - is it possible for self-directed learners to apply themselves to drudgery?
Renee Tougas participates in affiliate marketing, including the Amazon Services LLC Associates Program. Whenever you buy something on Amazon from a link you clicked here, I get a (very) small percentage of that sale. See disclosure for further explanation.
Filed Under
Resource Library
You can subscribe to comments on this article using this form.
If you have already commented on this article, you do not need to do this, as you were automatically subscribed.