Choosing a Family Activity over Team Sports
May 29, 2013
In my last post I told you about our plans to thru-hike the Appalachian Trail next year. Included in that post were a few photos from our early years of hiking with our family.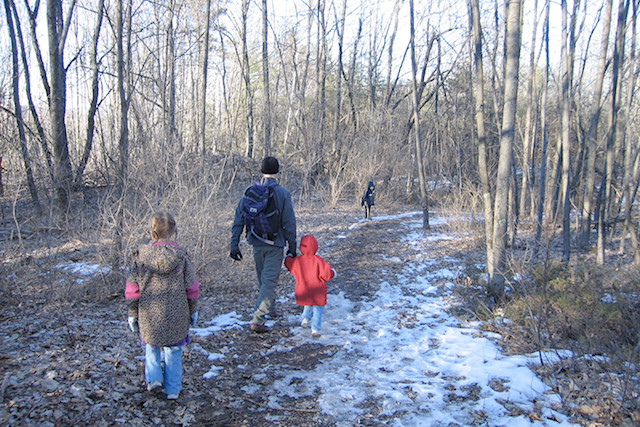 Damien and I haven't always hiked with our kids. We didn't start in earnest till our youngest was 3. And even that "earnest" was not what it was to become once we started one day a week. But it was a start, with a commitment on our part to make hiking our family activity.
This was a conscious choice. When our kids were preschoolers we decided to invest our "kid activity" energies into one main family pursuit that we could all do together. Kids need to be engaged outdoors and in physical activity of some kind. To this end, many families choose soccer, hockey, gymnastics, or dance.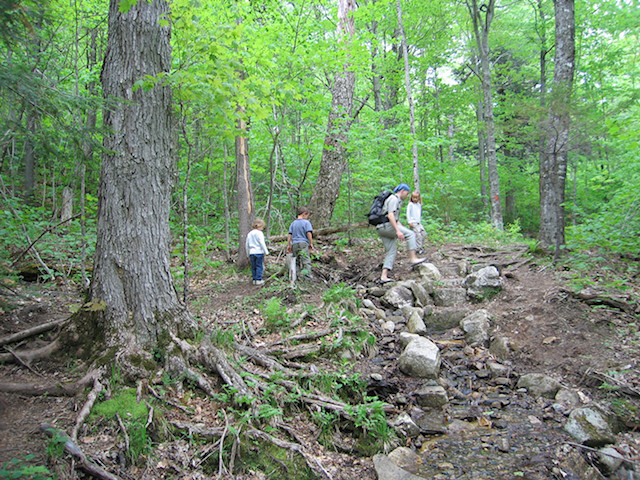 Our reality was three kids close in age, one income, and one car. We knew being involved in the typical sports scene would stretch our resources and time in ways we didn't want.
The typical team sports schedule and philosophy seems to make certain assumptions about family life. You are willing to rush through supper (or "grab something on the way") and regularly go separate ways as a family. And, if you are the parent, you're willing to sacrifice a good part of your weekend to sit on the sidelines.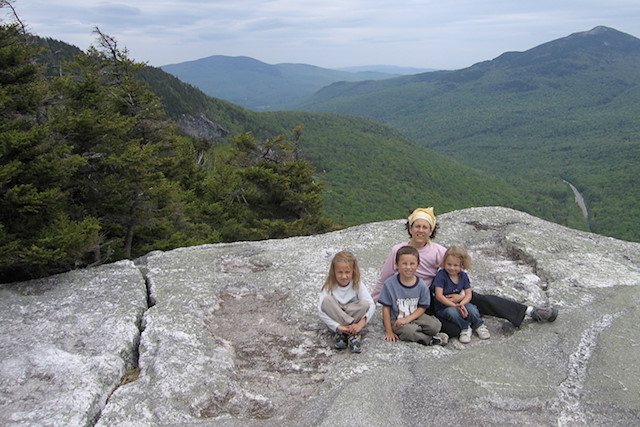 Damien didn't want to be a chauffeuring father, relegated to providing the registration and equipment fees, and conscripted into coaching (because he would be the dad on the field). He wanted to do an activity with his kids, something he enjoyed doing and could teach them to enjoy also.
I was happy to go along with whatever he wanted. I spent all week with our young children, and we went outdoors almost every day anyway - neighborhood walks, playgrounds, and walks in the woods.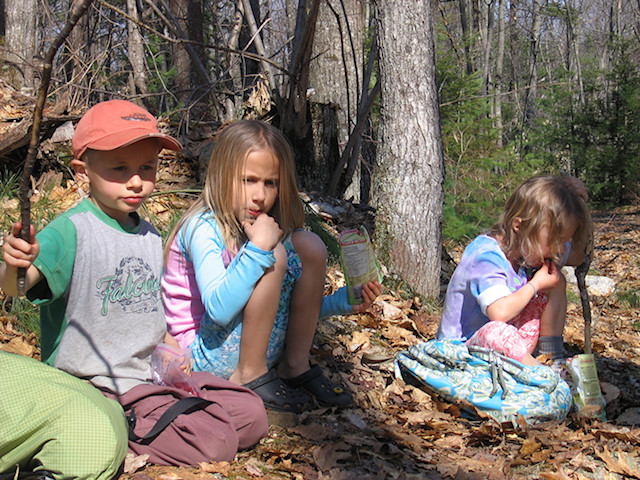 I think I could have gone either way, team sports or family hiking, but I didn't really want to be a soccer chauffeur either, or sacrifice family life and goals for sport schedules.
So we started hiking, then camping. And then backpacking.
And that's how we ended up where we are. Not tied to team sports, but tied to each other.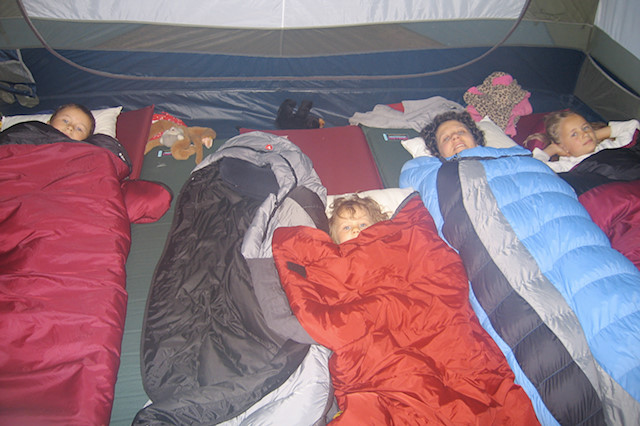 I am not criticizing team sports for children. For many kids they are a lifeline of health and hope. But, contrary to popular culture, team sports are not necessary to raise active, healthy children. Active and healthy parents raise active, healthy children. Team sports are one way to do this, but not the only way. And not our way.
When I was finding photos for my last post I went looking through our photo archives. What a trip down memory lane that was. I choose a few of the best photos for the post (I wasn't much of a photographer in those days) but there were so many more photos I wanted to share.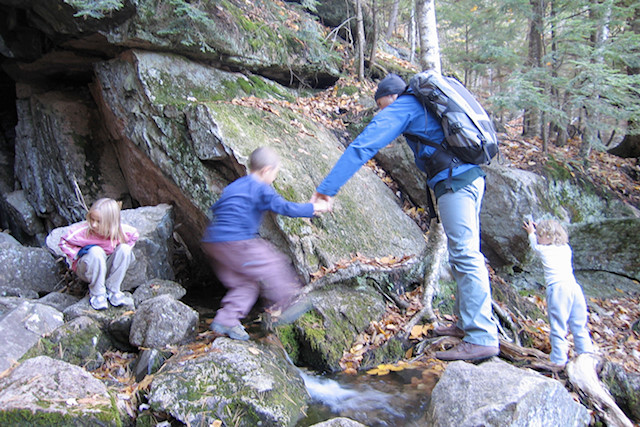 My 14, 12 and 10 year old were littles once, just like yours (I know that families with younger kids read this blog). And to rediscover all those photos of them hiking in the woods and up mountains reminded me of the journey we've been on as a family. Our journey of hiking and being together outdoors. It's who we are.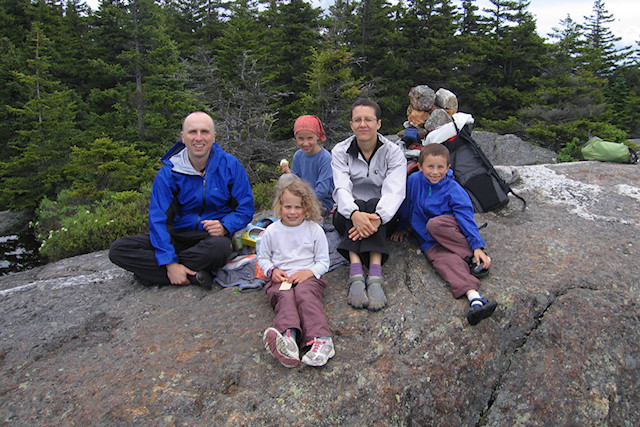 I made a little "down memory lane" slideshow of the early years of our hiking and camping adventures. In 2009 we started blogging at Outsideways (then called AdventureinProgress) and around the same time I shared more of our hiking photos here at FIMBY also.
This is a slideshow of the years before that, 2005-2008. (If you don't see this in your reader, click through to the blog post.)
Apologies, I no longer have a flickr account, where I created this slideshow. You'll just have to trust me. It was nice "hike" down memory lane.
I had little children once and we went hiking and summited little mountains. And as those children grew we summited bigger ones.
And isn't that family life, in a nutshell.
Renee Tougas participates in affiliate marketing, including the Amazon Services LLC Associates Program. Whenever you buy something on Amazon from a link you clicked here, I get a (very) small percentage of that sale. See disclosure for further explanation.
Filed Under
Resource Library
You can subscribe to comments on this article using this form.
If you have already commented on this article, you do not need to do this, as you were automatically subscribed.