Camp character building
August 4, 2009
Pre-post introduction:
We were camping this weekend.
On Friday we had pre-arranged to meet a friend Damien met via the internet, John Sifferman and his wife. They met us at our campsite and we hit it off right away, that part of the day was great. What wasn't so great was the 3 mile (?) hike in the steady rain torrential downpour.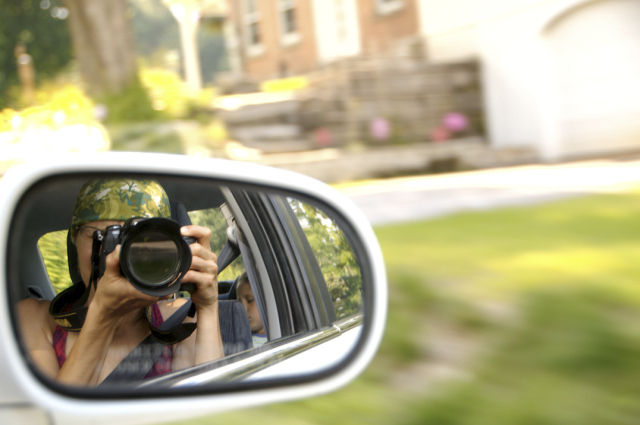 For reasons still unclear to me Damien led us on an "easy" hike from the campground since the day wouldn't be good weather for hiking the mountain we had planned to. He misjudged the distance and the weather. Our new friends were adventurous but no doubt drenched under their ponchos.
I lost my good humor, if I ever had it, when I was soaked to the core trudging through trails turned streams. The next day I wrote this.
---
I thought camping couldn't get much worse than this. I was wrong.
Yesterday, once again pointed out how different my husband and I are and how hard we have to work to find that middle ground. I had that scary "I want out of this" feeling. I don't mean marriage, I'm committed to this man till I die.
But I want out of always working on something, always figuring out, always subjecting my needs and wants for the family good (I'm not saying he doesn't - he does plenty). Sometimes it seems we both compromise so much for the sake of keeping us all together that we lose pieces of ourselves.
I know when we lose ourselves we often find someone of lasting character and fortitude. Losing yourself to find yourself; maybe this is what Jesus was talking about. But right now I'm just afraid of losing me and in return getting what?? Smelly wet clothes and sore feet?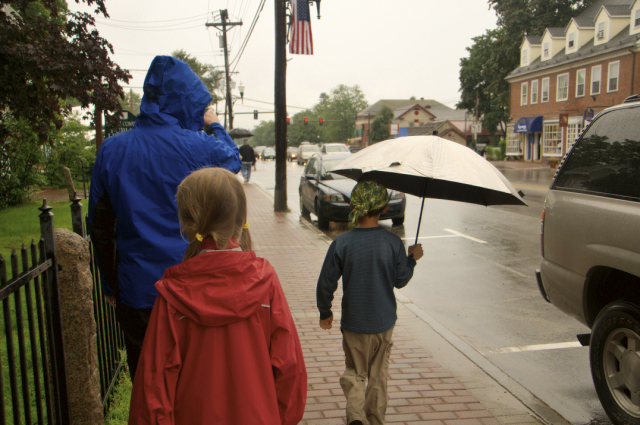 I don't want to tame the adventure loving/challenge-myself-in-the-elements streak from my husband but I doubt my ability to fully embrace going along.
Just when I think I'm doing well; showering in the woods, using a glorified plastic bag to wash dishes and sleeping in a tent we go for a hike in the pouring rain. And in addition to feeling sopping wet I feel defeated, inadequate and simply miserable.
I'm tired of character building on my "vacations" (I actually have ceased to call camping a vacation). I just want to be. To sit on a porch swing drinking iced tea or an Adirondack chair at a lakeside cabin, sipping coffee and watching the sunset over a lake. I don't want to be trekking through woods so wet my underwear is dripping.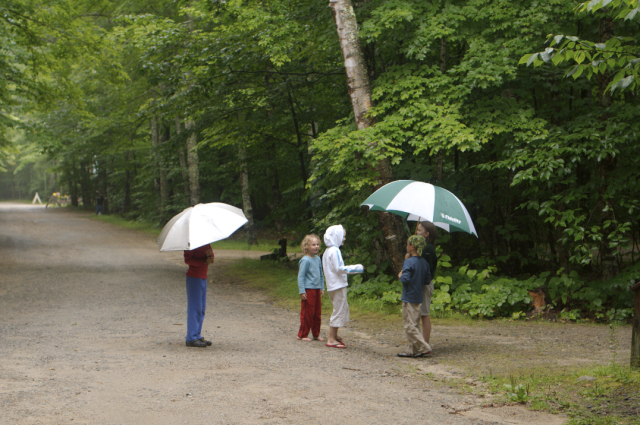 And yet... This next day of shining sun warms my spirits. What is this softening of my heart? I'm reminding myself to not forget yesterday's misery and certainly don't let Damien forget it.
On today's dry hike I am ahead on the trail when I overhear the words so tenderly spoken by my 10 year old (child becoming young woman) to her father "I LOVE you Daddy", and their endless trail chatter. Orienteering lessons, explanation of the internet and learning how to pee in the woods. To hear her relate to her father in ways only possible away from home, from mother's domain.
And now next to the fire, after a supper my husband served and a cold micro-brew in my hand, life is ok again. A day of sunshine does wonders to lift my spirits. I'm not such a bad person after all for liking life dry and predictable, that just makes me normal.
And because I need to make sense of the past 48 hours I'm writing a little list of things I've learned, and in some cases been reminded of, this weekend:
A single beer can have a very positive effect on my disposition.
I LOVE the sun, sun worshiper perhaps? Rain makes me cranky.
I need a bit more time for me in this relationship called family. A weekend day once in awhile to sew, craft and create. To accomplish something other than character development.
I need to plan a family vacation, maybe not this summer but definitely next - a cabin on a lake, with a beach and a chair. A place to be.
My husband is doing his best (and an incredible job I'll add) to build a loving, solid relationship with his children and they thrive in the outdoors with him.
My husband is full of vision and courage and desires something more than the norm for our family, and I love him for this though it scares the soaking wet pants off me.
I need to be open to change, tough as it may be, but gentle on myself in the process.
I am a good mother and good wife and even a mostly happy camper in this adventure of life.
Sleeping in our tent, on the side of a mountain, close to my husband and children is one my favorite places on earth.
If today is really crappy, tomorrow will probably be better.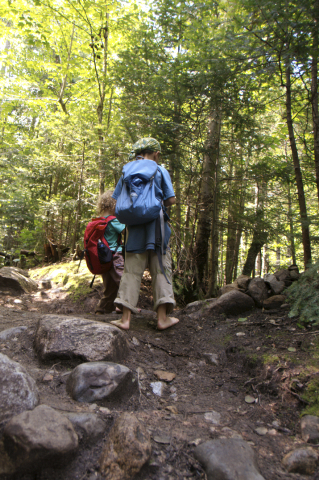 ---
Presently, I'm back home and life indeed is much better.
But now I miss the woods, I miss tenting in the rain (did I just say that), I miss the singular focus of being with my family in the outdoors.
When I'm outdoors - either hiking, at the ocean or camping I don't think about home. I don't think about gardening, tenants, calendars or twitter. Maybe that counts as a vacation after all. But I'm still holding out for a cabin by a lake...
Renee Tougas participates in affiliate marketing, including the Amazon Services LLC Associates Program. Whenever you buy something on Amazon from a link you clicked here, I get a (very) small percentage of that sale. See disclosure for further explanation.
Filed Under
Resource Library
You can subscribe to comments on this article using this form.
If you have already commented on this article, you do not need to do this, as you were automatically subscribed.