Being Hit by A Watermelon Truck ~ Savoring Summer
June 26, 2011
Summer has, once again, hit me like a watermelon truck on the way to the farmers market. If there were something in this day and age so bucolic as watermelons going to market.
Picture it, an antique truck with wood slats up the sides, loaded with crates of locally grown watermelon.
As this truck is driving to market along a winding country road it "bumps" into me, knocking me over (because I'm too busy and too distracted while walking so fast to notice what was coming 'round the bend).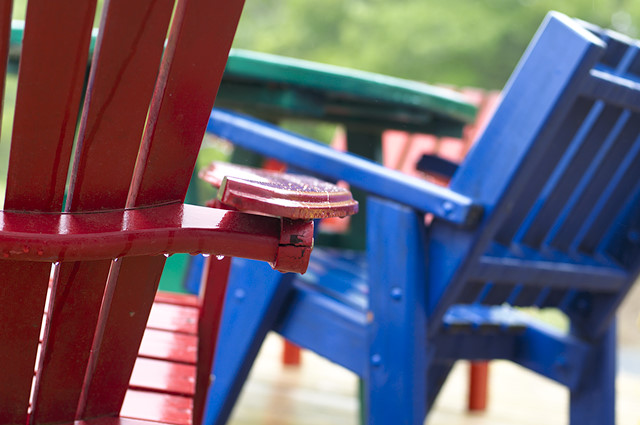 This is not a serious accident you realize. Just a small jostle that leaves me some bumps and bruises (this is a fantasy metaphor after all). Before I know what's even hit me I find myself on the ground rolling around in watermelons.
But here's the upside to this situation. Although I've been bumped around and a bit bruised by all these melons, I am sitting in the middle of so much goodness and sweetness.
All I have to do is stop and see it. Stop and taste it. Savor it right now before it's gone. Yes, I've been bumped around but I'm surrounded by juicy, sweet, ripe red watermelons.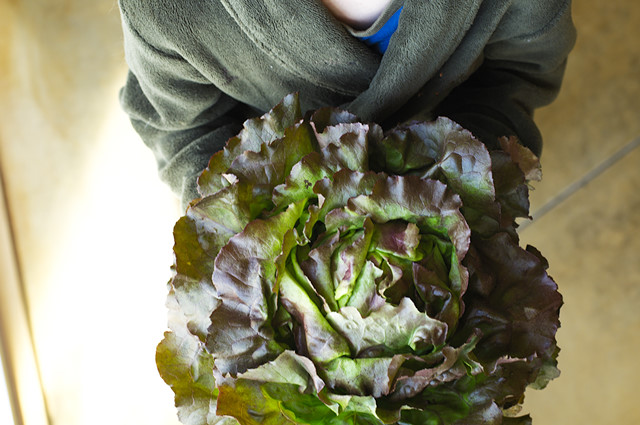 I know, this is lettuce, not watermelon
You see where I'm going with this? I know I'm not nearly as poetic as Ann but you'll forgive me. I think you get what I'm trying to say.
This happens to me every summer. Not the watermelons silly, being bowled over by life (smile). Recognizing this seasonal pattern brings some small relief to my crazy days.
In summers past the end of June and beginning of July brought the collision of trips to the beach, berry picking extravaganzas, garden work, weekly farm pick ups, monthly camping trips, and general family life.
This year the start of summer brings post-move get our life in order (and be ready to move again in 3 months), the start of Celine's young adult years, getting to the source of what I suspect to be the cause of Laurent's reading struggles, celebrating three family birthdays in one month, going on our longest backpacking trip ever (with lots of bugs & rain), and a mid-thirties mama trying to grow beyond motherhood/homemaking/homeschooling as a profession and into writing & blogging about all those things she holds dear (and make money from it!)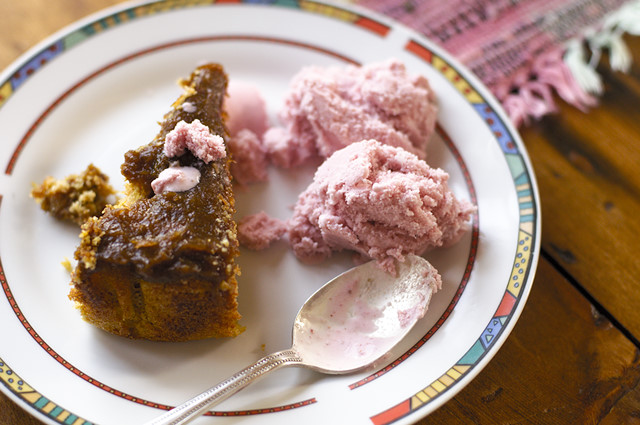 I relayed a small part of this overwhelmed feeling to some of you this week and someone suggested I take a blogging break, as so many mama bloggers do during this time of year.
An aside: In this regard, us homeschooling mommy blogger's have an advantage because we're used to scheduling our writing with kids being home all the time anyway, our send-the-kids-to-school mama counterparts are scratching their heads wondering how we do it (wink, wink).
Back to the point... I was encouraged to take a break but that is not feasible during this get-our-feet-off-the-ground phase of family life.
I have no problems in being very forthright about my plans to earn money from my blogging and writing endeavors. Blogging is moving beyond an unpaid hobby into let's-make-a-go-of-this professionally.
No, I don't know exactly what that looks like. But I do know that right now it doesn't look like taking a break from my blogging schedule or aspirations. Nor do I actually desire a break.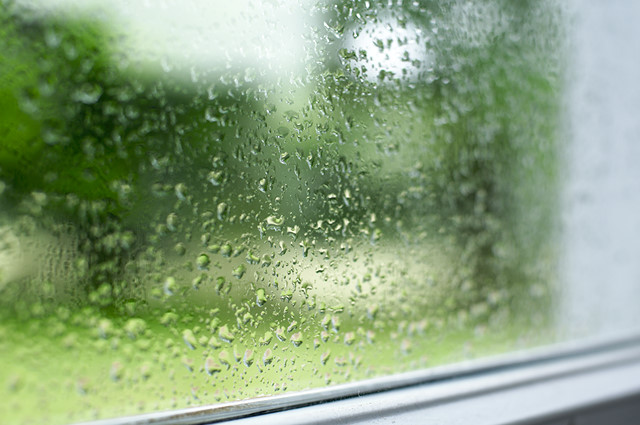 I've waited a long time for the freedom to earn money from writing and now is the time to build that.
But... I do want to savor the wonderfulness of summer around me. As do many of you who are just as busy as I am with your own homemaking and creative aspirations, along with community/familial obligations and responsibilities.
Whatever is on your plate I bet there's a lot of sweetness to be savored.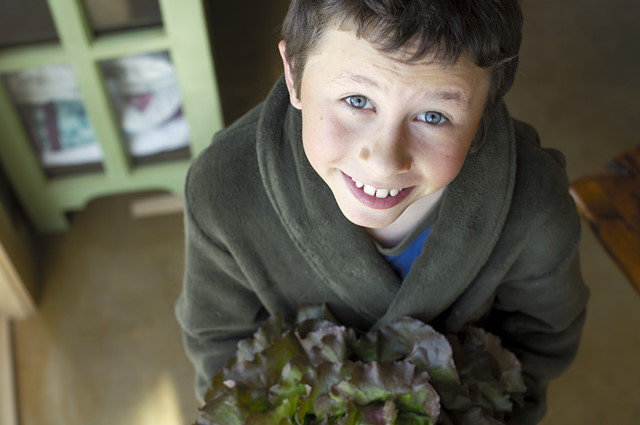 So let's do it together this week, shall we? Let's stop and savor summer a bit. Here's how I plan to do it.
Monday, Wednesday and Friday this week I will post a very short, sweet, and to the point (not like usual) post about what I'm savoring right now. Of course with a photo or two - that's my favorite part. You can be bet I'll have flowers one of those days (smile).
I will have a linky feature on each day so you can write your own Savoring Summer post where you link to FIMBY and then come back here to add your blog to the list of participating blogs. You know how this goes.
Monday's linky feature will be open till late Tuesday, as will Wednesday's be open till late Thursday so you can join in anytime before the next post goes live. Friday's will stay open all weekend.
Nothing fancy. Not a big "do". Just a little post.
A photo and maybe some words about what is sweet, juicy, beautiful, refreshing, lovely, and begging to be noticed in your everyday summer life right now.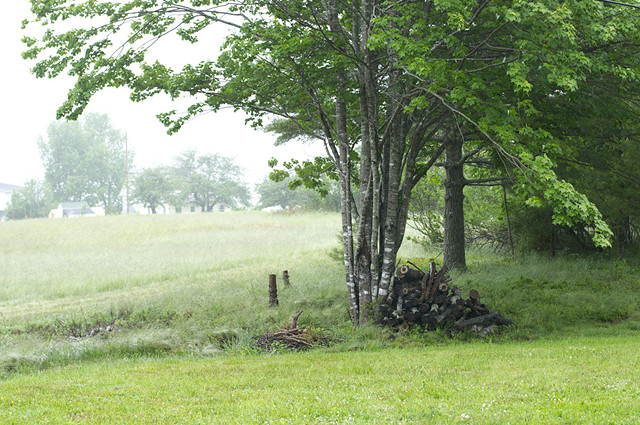 I do hope you'll join me. I'd hate to be all alone here tomorrow.
You can subscribe to comments on this article using this form.
If you have already commented on this article, you do not need to do this, as you were automatically subscribed.