At The Edge
September 11, 2012
I've made an observation in my own life recently. An illumination of something that I'm pretty sure has always been there but that I haven't thought much about or been able to verbalize till now.
My writing and reading are at the edge of my personal growth.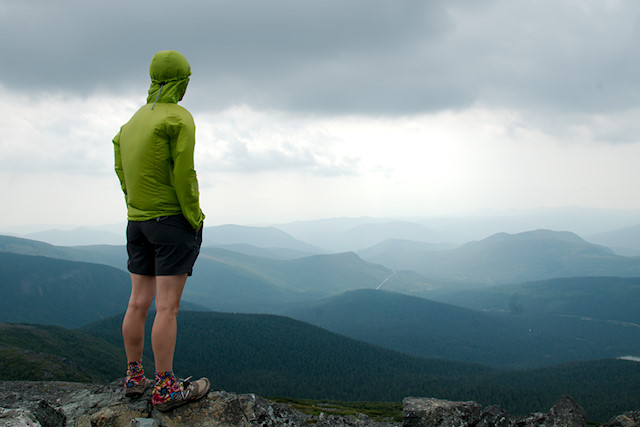 I had considered turning that last statement into a more generalized and punchier - writing and reading are at the edge of personal growth - but I don't want to be make sweeping generalizations about other's people's lives. So I'll stick with what I know to be true for me.
What do I mean by writing and reading at the edge of my personal growth?
Well, as I've considered my years of journaling, publishing this blog, and even my university writing assignments, there's been definite shifts (some subtle, others not), turns and direction changes to my writing. Personal growth is not static and neither is our creative work. Obviously. The papers I wrote for university courses are not the blogs I write today. And thank goodness!
I see the same pattern in my reading. Books I was really into five years ago - green and "simple" living, vegan cooking, organic gardening, etc. - I'm not interested in reading any more. This is not to say I'm not interested in those topics. Many ideas have because so much a part of who I am, that I don't need to read about them anymore to learn those skills or be inspired along that path. And so I've observed that my reading, like writing, reflects the particular stage of life I'm at. Again, obvious.
Why does it matter to me to recognize that my writing and reading is at the edge of my personal growth?
I think it matters for a few reasons.
Reason One: Our personal growth edges are our own and so often we compare our writing and reading with our peers thinking that's where our edge should be also. Not so.
We can certainly be inspired by other people's words and see what books are on their shelves (join me at Goodreads if you want) but lets have the courage to walk our own path.
I see so much "trending" in my online writing world, much more so than my real life community relationships. In my online world so many women write about what other people are writing about. Perhaps they are inspired, maybe they are hoping to be "successful" like their favorite blogger. Guilty as charged. Blech.
Honestly, I'm just tired of this scene. I do realize there is nothing new under the sun but really people - let's live (and read and write) with some originality and imagination. Again, guilty as charged.
One of my ongoing life goals is to be comfortable at my own edge. An edge that has taken a decidedly different direction since our big move. An edge that continues to shift as my children grow and I change as a mother and creative individual and as my husband and I follow our life dreams.
Reason Two: If our own writing and reading lies at the edge of our personal growth then the same is true for our children. Said more directly - our children's writing and reading is at the edge of their personal growth.
What are the implications of this? For one, your children are not going to want to write about things that have no interest to them, that don't reflect who they are and where they are. If you are struggling with reluctant writers, re-read that last sentence.
Likewise, they are not going to read at the edge of someone else's growth, but at the edge of their own. This relates both to reading ability and content.
My youngest is nine. Her reading interests and ability are vastly different than her brother's were at nine or her sister's reading interests at nine. I don't have a set reading curriculum for my children, i.e.: by the time they are twelve they will have all read or been exposed to classics a, b, & c. This isn't to say I don't guide and give direction to their learning, I absolutely do and we all have shared many wonderful books together. But the heart of their reading - the books they are uniquely and inherently attracted to - are as individual as they are. Just as it is for Damien and I (we read completely different kinds of books).
Reason Three: When you recognize that your writing and reading are at the edge of your personal growth you can better accept where you used to be (the embarrassment writers feel about their earlier work) and let go of things - books, ideas, routines - that no longer serve you.
I am not one of those writers who can keep writing about the same things over and over again, except those things that are at my very core that don't change. But even there - the expression of my core values changes over time.
My writing changes as I change. FIMBY changes as I change. I have a bad habit of starting blog "series" and not finishing, not because I'm flighty or or undisciplined but because my interests and personal growth are moving in different directions. To be a happy writer, a fulfilled writer - I need to write at my edge. (Don't worry I'm finishing my Elementary Homeschool Curriculum Series even though it's not at my edge.)
The same goes for reading. I like to read at my edge and this means letting go of books that aren't where I'm at.
I have parted with many books during the course of our move. They were wonderful books, I read them, I learned from them, they helped me grow immensely. They served their purpose. I no longer need to own, keep and and maintain them (move, store, dust, find space, etc.). The same is true for children's book and resources we no longer need.
An exception to this is books (fiction and non-fiction) that I think the kids might find useful in their future studies and excellent reference materials. I keep these but even then you can get carried away keeping "just in case".
Writing this has made me ask, "where is my current edge?"
I think my edge is at raising and educating a young adult, some of which is difficult to write about because I'm dealing with a near adult and I am very respectful of her feelings about what I share publicly. My edge is at living in a different culture and learning a second language. It's at sharing work, home, love and life with my family 24/7. It's at opening myself up to greater outdoor adventures. It's being an entrepreneur together with my husband. It's at becoming a better writer. It's at growing as a coach and family mentor. It's at educating late elementary and middle schoolers. It's loving and accepting my beauty, foibles, quirks and genius.
My edge is not at figuring out how to make soap (I still make soap, but it's kind of like vegan cooking - I've figured it out, it's not my growth edge), growing an organic backyard garden, or sewing our own clothes (or craftiness in general).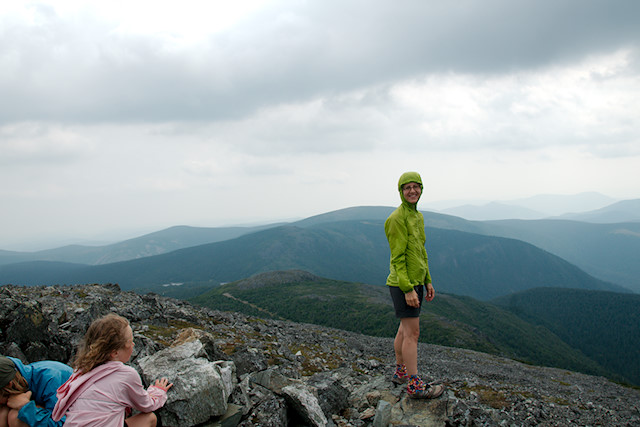 My edge definitely affects my writing, it has to, if my writing is going to be authentic and wholehearted - a reflection of who I really am. And I'm not sure exactly what this means for FIMBY or what people have come to expect from this blog. But that's not really my concern now is it? My concern is to live at my edge and share that story.
Where is your edge? Is your edge reflected in your craft and in your reading?
You can subscribe to comments on this article using this form.
If you have already commented on this article, you do not need to do this, as you were automatically subscribed.