Sunday's Kitchen
September 12, 2012
Meals from the season. From the generosity of friend's farms and gardens.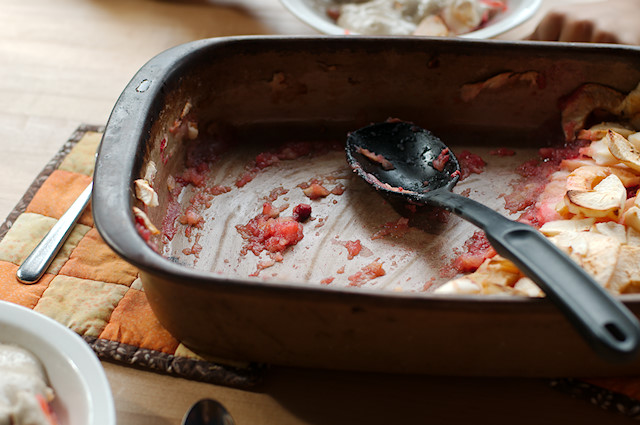 Remember the tomato greenhouse I told you about earlier this year? (I've mentioned it several times since then also.) I was given 60 lbs of organic greenhouse tomatoes a couple weeks ago. This was the week before we went camping and right around the time of my parent's visit. I dehydrated some, made my signature roasted tomato soup, froze many and even cooked some up to put in jars in the freezer.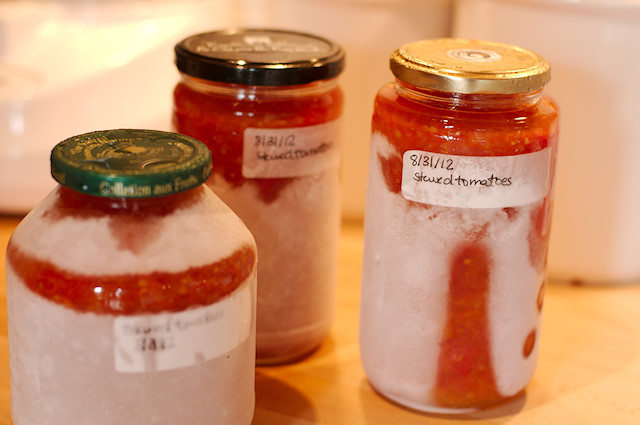 Those frozen stewed tomatoes were the perfect thing to make zucchini lasagna this past Sunday.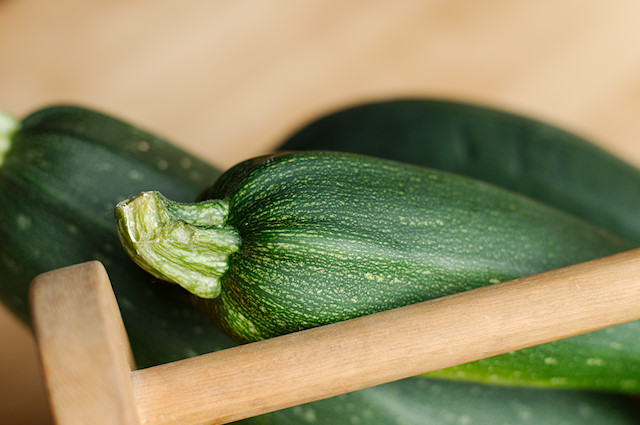 Even after saying "no thank you" repeatedly to friends, we have more zucchini than we know what to do with. My easy going vegetable eaters are starting to boycott zucchini. I don't bake, so I'm not making zucchini muffins and zucchini cookies but I did make zucchini apple crisp one night to share with friends. (I make a mean crisp. One of the few things I bake.)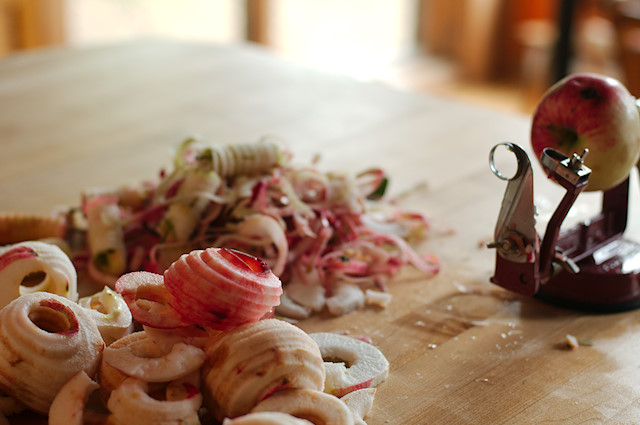 I suppose I could dehydrate the rest of the zucchini. I've never used dehydrated zucchini before but I can imagine it would be great in winter soups and stews and could be used for backpacking adventures.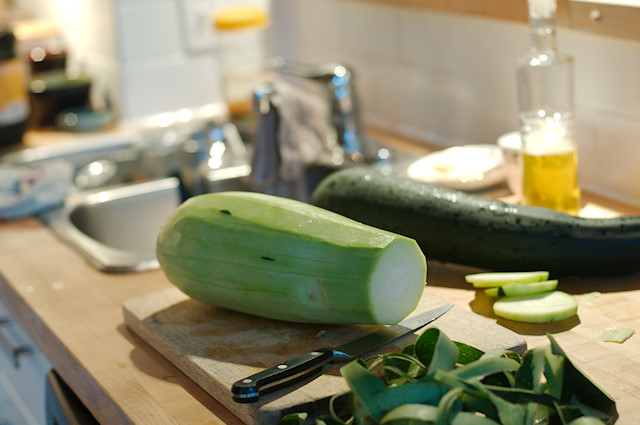 Abounding zucchini aside, Sunday was a golden day. We took a rest from hiking and spent the day finishing personal projects and resting. I did a whack of homeschool planning and am now nearly done. Nearly, but not quite.
The older my kids get the more freedom I have in my days (the kids help around the house a lot, they don't need me physically like they used to, and I'm not the only parent on duty any more) but the more complicated their schooling needs become.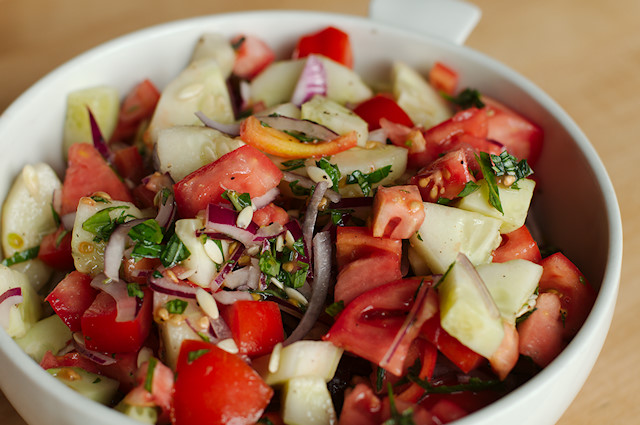 It's a good thing I have more time in my days - I need it so I can try to keep up with my kid's homeschooling. Part of me remembers fondly mornings on the couch with picture books and very simple learning goals, "let's study caterpillars". The other part of me is very happy to be where we are. It's the natural progression of family based, interest-led learning.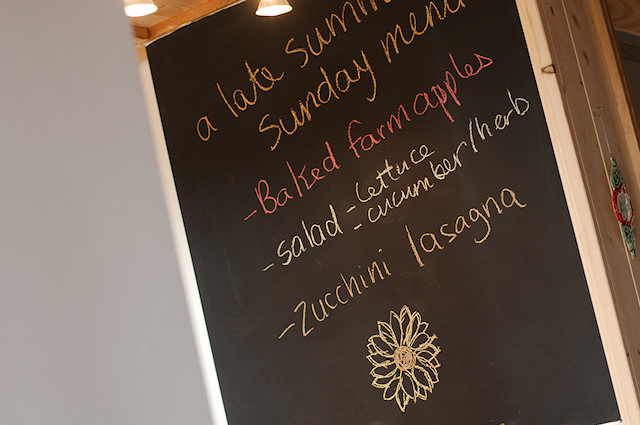 It's a good life - the homeschooling journey, our days together, this house in the woods. Sunday was a day where I really felt especially grateful for all I have. A bounty of local food in my kitchen will do that to me.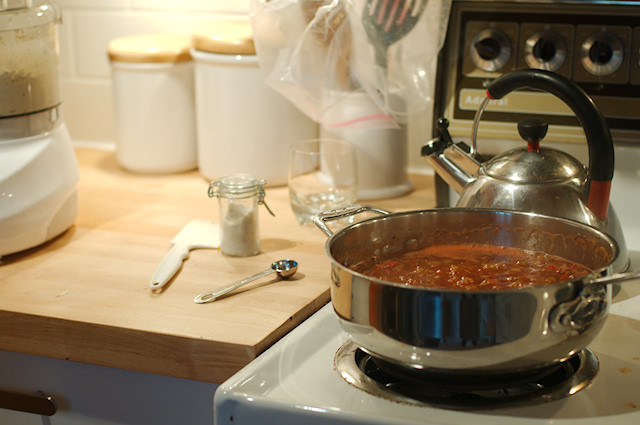 A day for planning our school year and cooking healthy food. Nourishing my family, in more ways than one. 
You can subscribe to comments on this article using this form.
If you have already commented on this article, you do not need to do this, as you were automatically subscribed.