A Peek into My Summer Produce Spending
June 23, 2012
I did our weekly produce run yesterday at Sami Fruits. A major wholesaler and retailer of fruits and vegetables located in the Montréal area. Definitely not organic or local, but oh man is it cheap. And cheap fruits and veggies are a nice change. (The photos in this post are not from this discount produce market but from Jean-Talon.)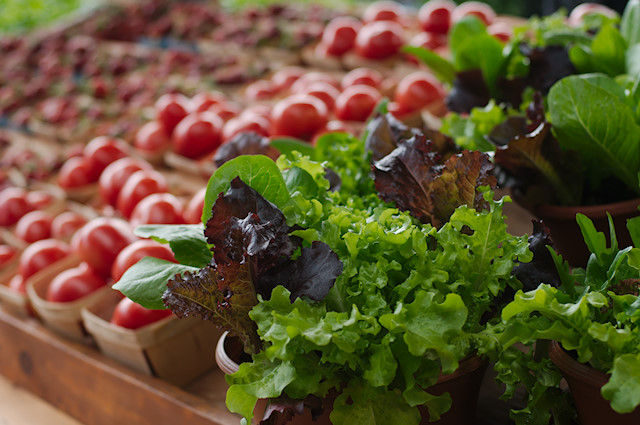 I used to have this idea, back when the kids were little and I was not working outside (or inside) our home for pay, that when I started working and earning money it would help towards the "extras". Now that I'm starting to contribute to the family finances I realize any extra I earn simply goes to help buy the groceries.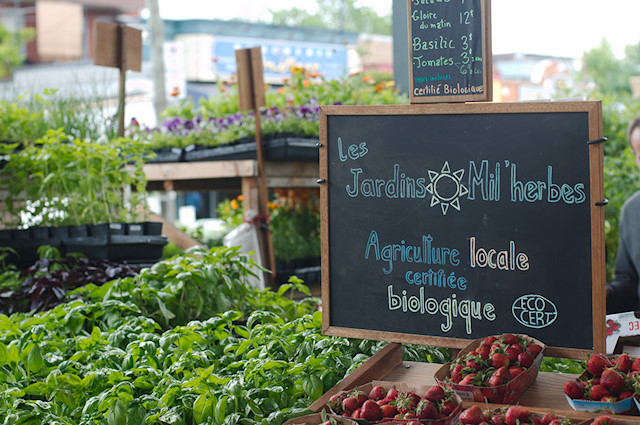 I don't talk grocery budget numbers on FIMBY because my grocery spending would make all the tightwads feel superior to me, which is funny since I'm quite frugal but I just can't cut our groceries anymore without significantly adjusting our diet (which I'm not willing to do). Or it would make all you readers with young ones cry at how much it costs to feed a growing family. It just seems discouraging all around. Who wants to bemoan my grocery spending anyway? Not me.
But I will tell you that yesterday I spent ninety dollars for one week's worth of produce for our family. This is at discounted prices (romaine lettuce for .50 a head!) and no organics. This does not include the frozen veggies and fruits I'll buy at the regular grocery store - maybe another twenty bucks per week. I spend more on frozen food in the winter but I spend less on fresh fruit then also, so it balances out. 
We always eat more fresh fruit in the summer. Our bodies crave it and there is so much more available. The grocery spending climbs a bit higher as we feast on nectarines, peaches, cherries, plums and watermelon. We each eat 3 to 5 fruits a day (this does not include vegetables) so what I spend on one week's worth of produce is what some families spent on their whole grocery bill. I've seen those blog posts, "how I spend only $100 per week on groceries" or whatever.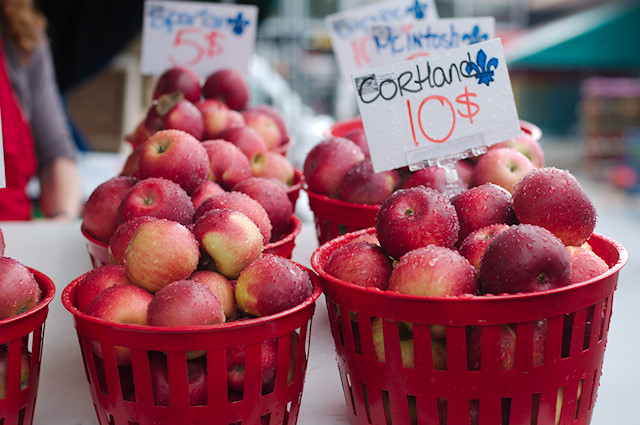 Thank goodness I'm starting to earn some income is all I can say. Our son has reached the "hungry all the time" stage. A bottomless pit.
When we go back home to the Gaspé peninsula our farm share will start, but that will be only veggies and I'm guessing not that much. I joined the farm because I believe in community and local agriculture and where I live, farm "baskets" (as they call them) are the best way to buy organic. (There is no Whole Foods or any other store like that.) I'll still be buying the lion's share of our produce at the local grocery store. But unfortunately it won't be at the prices I've gotten used to in Montréal.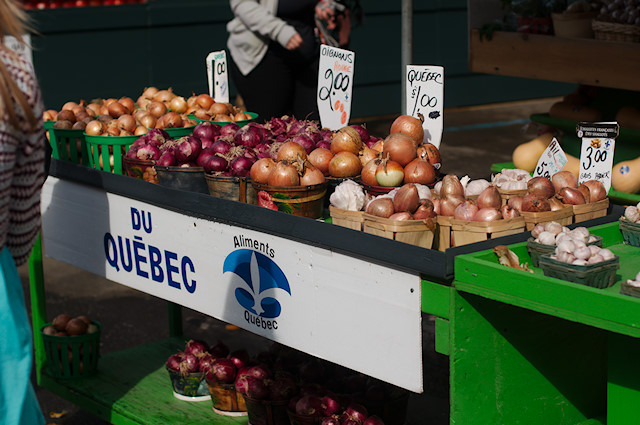 Comparing grocery spending is a contentious issue (I don't want to go there). Where you live really plays a big role in your grocery budet. All those metropolitan area shoppers (I'm one this month) who can access discount food stores etc. can't relate to those living in rural areas where there's one or two grocery stores and that's the prices you get. It's not apples to apples.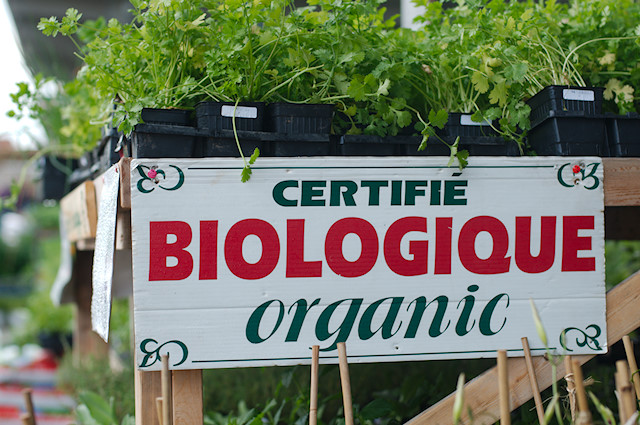 Also, people have different eating priorities and values. What's good for my family might not work for yours and vice versa. I have struggled with this for years, which is why I don't read frugal food blogs - their food values do not reflect my own and I end up feeling inadequate and insecure as a homemaker. If we absolutely had to we could eat only cabbage, beans and rice. And then I too could write a cheap food blog. But that's not my reality and so FIMBY remains a "groceries sure cost a lot of money" blog.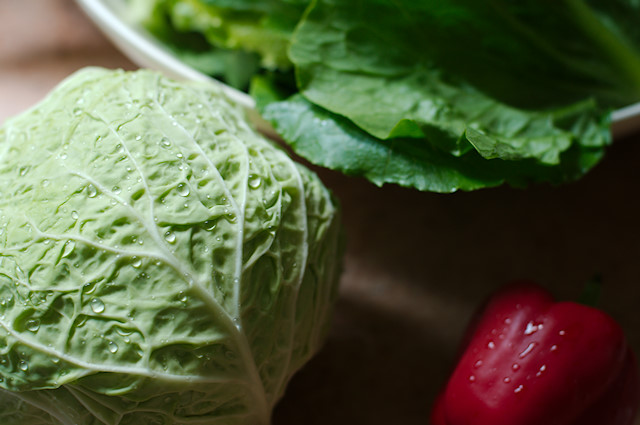 Anything you'd like to share about food costs? Or summer eating in general?
PS. When I posted earlier today, I forget to share this link about why we eat so many fruits and veggies. We believe in the message of good health and abundant life. Watch Dave & Cathy's video for a feel good story of the best kind. Bon Appetit!
Renee Tougas participates in affiliate marketing, including the Amazon Services LLC Associates Program. Whenever you buy something on Amazon from a link you clicked here, I get a (very) small percentage of that sale. See disclosure for further explanation.
You can subscribe to comments on this article using this form.
If you have already commented on this article, you do not need to do this, as you were automatically subscribed.