Country Kids ~ City Kids
June 21, 2012
There's been a definite shift in our routine, since being in the city, in order to satisfy the kids' need for activity and adventure. Most notably, I'm taking the kids on a lot of outings.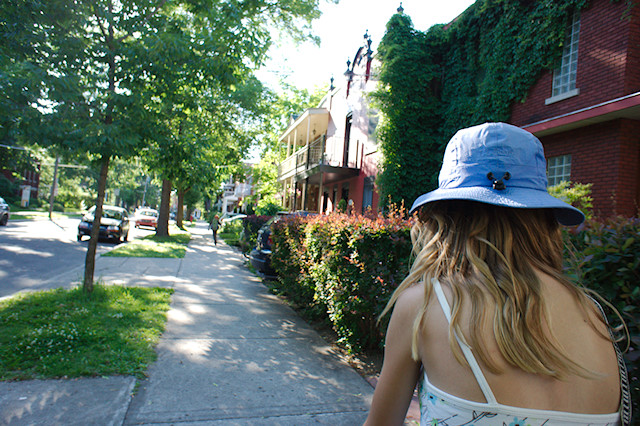 At home we don't go out a whole lot. We're mostly homebodies. When the kids are antsy we boot them out the door for a couple hours and try to exhaust them with long weekly hikes (the older they get the harder it is to exhaust them). 
Head over to Outsideways to read the rest of this post.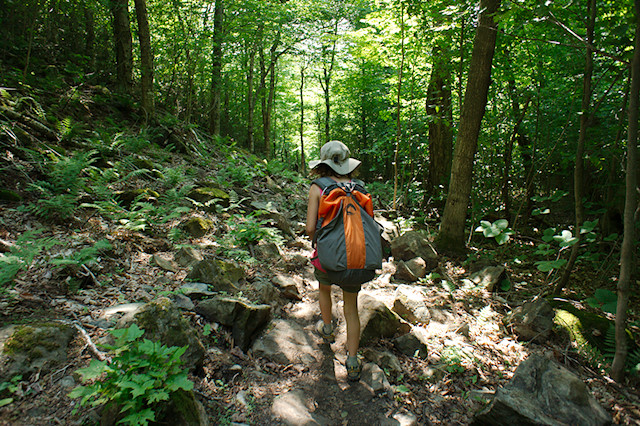 Still here... speaking of exhaustion, I'm totally beat this morning from our one day trip to Vermont yesterday. We left at 6:30 am, spent the day doing fun stuff with great friends in the unseasonably hot and humid heat, took an unintended detour through rural Vermont on the drive back, and finally got home at 11:30 pm.
Today I need to wash some seriously sweat-stinky clothes, buy more fruit (oh we eat so much fruit in the heat) and do some breathing in. Mostly, I need to chill - quite literally. It's hot!
And speaking of Outsideways - Damien and I are rebranding and relaunching our adventure blog. The process will be complete sometime in July.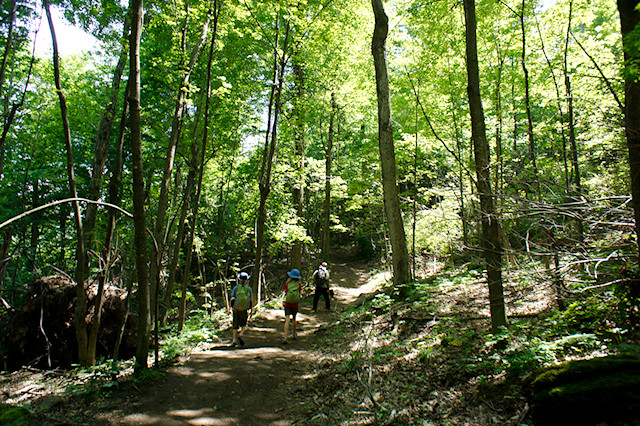 We're working with a design team right now to create a logo. Damien's been doing all the back end, web development work - a name change, upgrading our theme, cleaning up the code on all the content.
I have been painstakingly reading and editing every old post to format them for the new theme and updating categories to create better resource pages. I'm not nearly done what I have to do.
It's a lot of work but when it's done we'll have a better site. Which is good because we have some big dreams and goals for Outsideways. Which I'll be sharing more of this summer. 
Outsideways is still very much a work in progress. (Like everything in my life.) The categories are in transition, I'm tweaking the look and feel, and the logo is still being designed, but we're getting there. And when I read posts like this I feel gratified about the work we're doing to encourage families to get outdoors. 
I'd love to connect with you at Outsideways. We have a Facebook page and you can follow us on Twitter. I'll let you all know when the site "launches" with the new logo. In the meantime, head over if you're looking for some summer time family outdoors inspiration.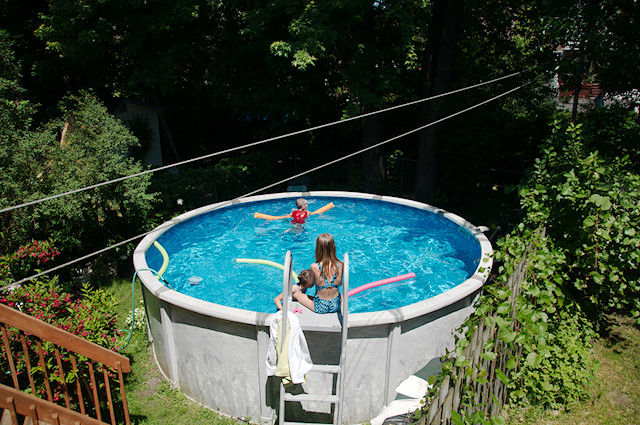 And now I'm off to join my kids for a swim. After spending yesterday in the hot and humid Green Mountains we're spending this hot summer day poolside.
Renee Tougas participates in affiliate marketing, including the Amazon Services LLC Associates Program. Whenever you buy something on Amazon from a link you clicked here, I get a (very) small percentage of that sale. See disclosure for further explanation.
You can subscribe to comments on this article using this form.
If you have already commented on this article, you do not need to do this, as you were automatically subscribed.