A Felting Workshop and Fiber Fun
May 6, 2010
Earlier this year as mom and I started to think more seriously about our weekend together we thought it would be nice to do something crafty together. Maybe even learn something new. Mom contacted her friend, whose home we stayed at, to see if she knew of any artisans/craftspersons who offered workshops in the area.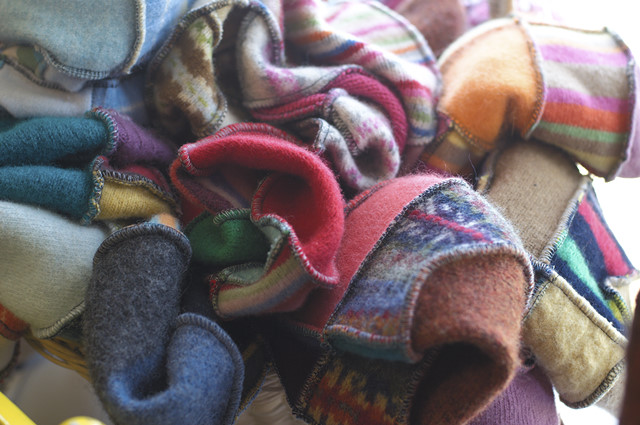 We really lucked out that where we were staying, St. Andrews, NB - a artsy community in its own right, was close to the home/studio of June Cable, Wizard of Felt (located in Pennfield, NB).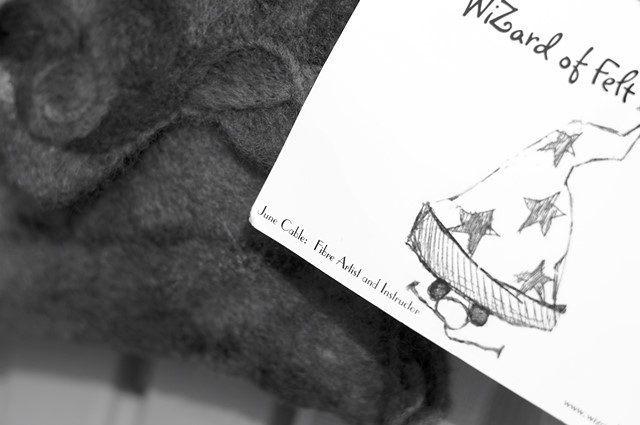 I knew the day held promise when we arrived and were greeted by June, wearing this totally cool, thrifted, recycled sweater dress. The photo does not do its awesomeness justice.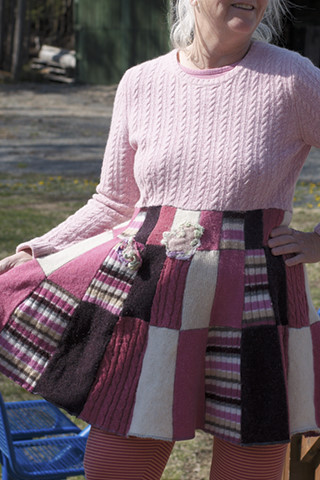 For an amazingly good price mom and I had a six hour private workshop that included lunch and all materials. We even came home with extra wool and the basic tools of needle felting to make more on our own.
So... what did we make? Glad you asked.
In the morning we learned wet felting technique (using easily sourced and recycled materials) and each of us created a landscape of sorts. We didn't know first off what the end result was going to be. We didn't think to ask and June didn't elucidate more than the step at hand. In some ways this was good. I think I would of over-thought the product and not enjoyed the process, which is very physical and tactile. On the other hand I might have chosen a different concept if I knew what the intended product was going to be.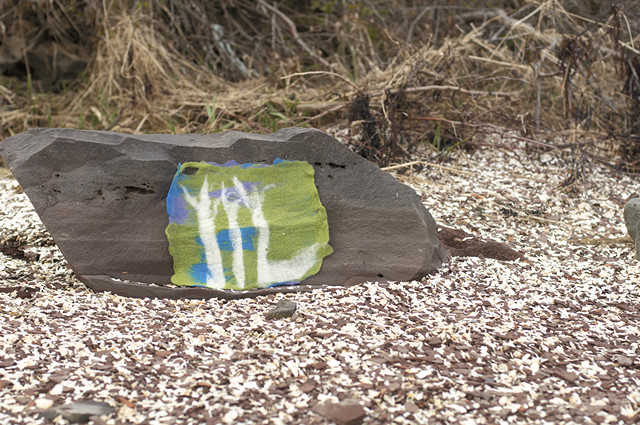 Regardless, I like the birch tree landscape I created. It reminds me of spring in the mountains. And of course I love being in the mountains. Purple wildflowers, melting snow, blue ponds and sky. I intend to stitch bright green beads sparingly on the branches, to sparkle like jewels just as the leaf buds do in nature.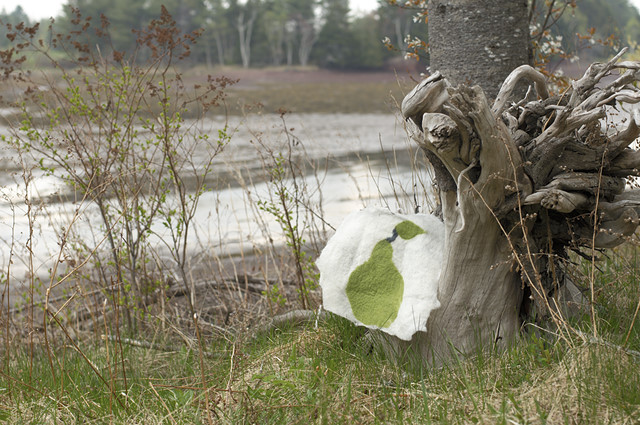 My mom's green pear is a stroke of creative genius if you ask me as it represents her so well. Mom is the best kind of foodie there is - a gourmet cook studying to be a holistic nutritionist (I know, I'm crazy to live twelve hours away from her kitchen). That her objet d'art is a piece of fruit is simply perfect.
After lunch shared around the artist's kitchen table - mom supplied the black bean based, gluten free fudge cake - we were back in the workshop. This time learning to needle felt comfortably seated on a couch around the wood burning stove.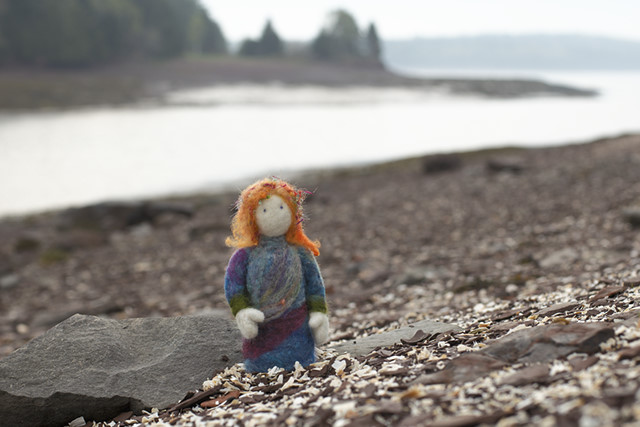 From a pile of wool and a bit of yarn we created little ladies. The first "doll" I've ever made for me! 
Miss Andrews, as I affectionately named her after the town we visited, has received many oohs and ahhs in this handmade-doll-loving home. But she's definitely mine. Even mama's allowed to have a doll.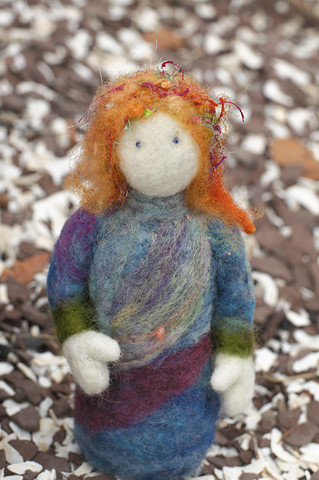 Working with wool in this way is very rewarding and I can see how my needle felting friends enjoy this so much. If I ever discipline myself long enough to sit (not at my computer) I'd love to make this kind of art more often.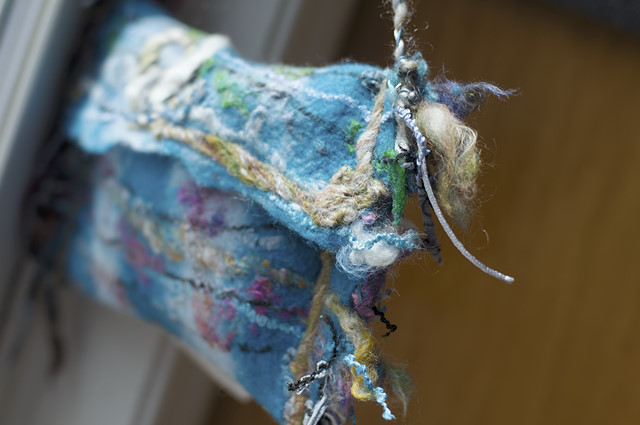 Renee Tougas participates in affiliate marketing, including the Amazon Services LLC Associates Program. Whenever you buy something on Amazon from a link you clicked here, I get a (very) small percentage of that sale. See disclosure for further explanation.
You can subscribe to comments on this article using this form.
If you have already commented on this article, you do not need to do this, as you were automatically subscribed.