Your happiness... is not my responsibility
August 20, 2013
I've mentioned already it's been a whirlwind month of summer activity at our house. And we had a whirlwind of activity earlier this summer with our trip. In between, there was a short lull, in which I caught my breath and cleaned the house.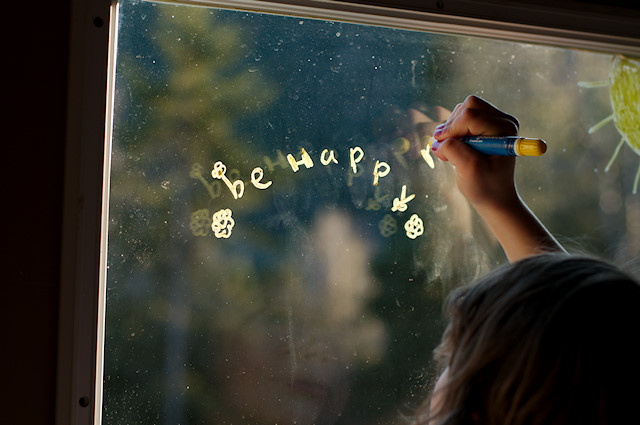 There's been a lot of visiting this summer - family, friends, and meeting new people on our trip. There's been a lot of sleeping in different places and being open to schedule changes and staying flexible. Summer is a great time to stretch yourself this way because the days are long and light, the food is good (and plentiful), and let's be honest, the children can be sent outdoors when you need a bit of quiet.
One of the things that can hinder us moms and women from opening ourselves up to experiences where we are stretched in terms of hospitality and friendship, is the false notion that we are responsible for everyone's happiness.
The hardest thing for me about time spent with other people, including my extended family and hospitality in general, is the burden I put on myself for everyone's happiness.
I don't know if this is something most women struggle with. I don't want to make generalizations. I know my husband does not bear this burden, whereas I do (if I let myself).
I can't speak for other women, but I think mothers especially come by this burden quite honestly because we want our family to be healthy, nurtured, nourished, and cared for. Loved.
But at some point we also add to that list happy.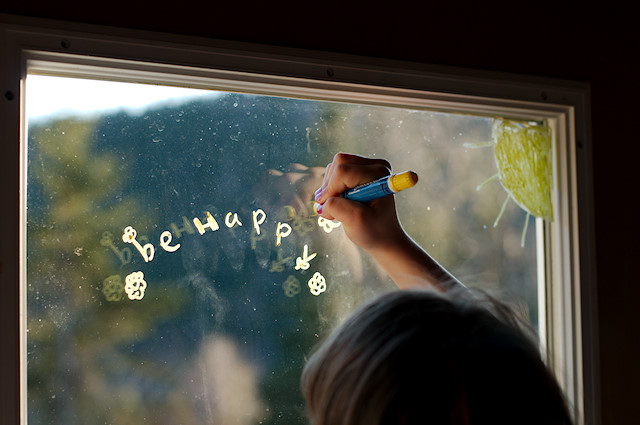 Other people's happiness is not our responsibility. Our children's happiness is not our responsibility.
Now before you think I'm a mean ol' mom, hear me out on this one.
Our desire to ensure our children's happiness starts out innocent enough. Babies are simple beings. Their needs and wants are pretty much the same thing. And so, in providing for their needs you also meet their wants and they are happy. Or in the case of colicky babies, as was Laurent, you can't seem to meet their needs and no one is happy. (smile)
But things get murky as children grow and their needs and wants differentiate. And now their emotional well being is not simply tied to nursing, snuggles, and lots of physical touch.
It starts to get complicated. Now there is expectation and desire, disappointment and frustration. And we moms want to smooth it all over. File down the edges of life so that everyone is "happy".
Even those of us who don't have a strong Feeling bent to our personalities, are constantly taking the temperature of our children's happiness. Or maybe that's just me.
Add a few more people to the mix - parents, a spouse, adult siblings, friends, etc. - and you could suffer under a weight of expectation and responsibility that is not yours to bear.
If you ask a lot people what they want for their children's future, happiness will be in their reply somewhere. I get that. I too want my kids to be happy. What parent doesn't? I want to be happy!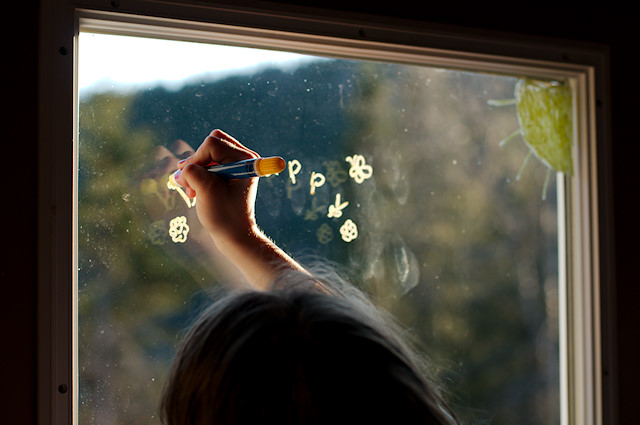 But happiness in itself is the wrong aim. If we set our sights on that and aim our children in that direction I believe we will suffer with the disappointment of unmet expectations.
Contentment is perhaps a better aim, and I say perhaps because this is not an answer post. A post where I propose the problem and swish my wand and voila - I have an easy answer!
So, what do I mean by contentment?
I have found no better definition or answer to this than the one penned by the Apostle Paul, two thousand years ago in his letter to the church at Philippi. And here's what he says:
I know what it is to be in need, and I know what it is to have plenty. I have learned the secret of being content in any and every situation, whether well fed or hungry, whether living in plenty or in want. I can do everything through him who gives me strength. (NIV translation)
This is a hugely popular scripture for Christians, and with good reason. To be content in our circumstances, whether living in plenty or in want, that is the ticket to happiness. Happiness that is not dependent on life going your way, or because of your own amazing-ness, positive situation, good job, or even your needs being met; but happiness that is dependent on God, and his strength.
I am working through this myself. I am in the midst of this (quite steep) learning curve. And here's what I'm learning:
Firstly, I am to train, teach, love, and disciple my children. I am to raise them, to the best of my abilities, with the tools they need for a successful adult life.
My end goal is not their happiness but their salvation and surrender to Jesus Christ. But that again is ultimately not my responsibility. I do my part and I trust the Holy Spirit to do the work in my children's hearts.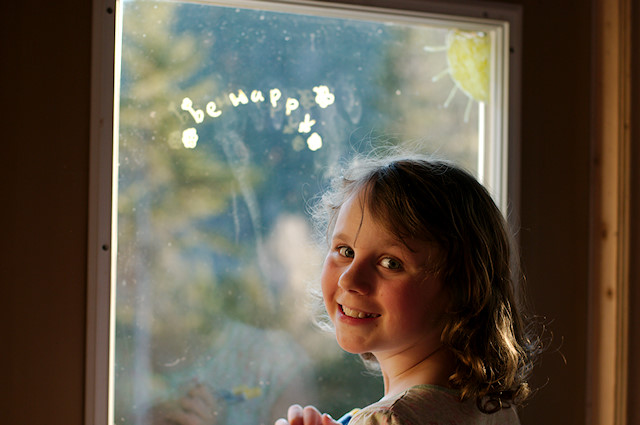 As this relates to other people and releasing the burden I unnecessarily bear for their happiness, my job or responsibility to others is simply to be a conduit of God's love to people around me. I keep courageously committing myself to this goal, in spite of all the ways I regularly fail in that regard.
I am not responsible for people's happiness, I am responsible to respond to the Holy Spirit molding and changing me into the likeness of Christ. (For the record I am nowhere near this aim and never will be, but Christ is the model for living I am trying to follow.)
In that molding and changing I will seek to serve people, it is my heart's desire to do so actually, but I can't ensure anyone's happiness in that. I can't ensure they will be happy with what I offer - the bed I provide, the meal I cook, the time I spend, the gift I give. How they respond to what I offer is not my responsibility.
I offer from my heart and in my limited capacity as a real person with a real budget, real sleep needs, real needs for a certain amount of quiet and rest, real health needs, etc... I offer from what I have, however limited that may be.
For the record, I have wonderful friends and family. I don't have cantankerous extended family that are never happy with what I bring to the table. It's probably the opposite. I am very blessed to be able to learn this lesson in an environment of love.
I have realized the importance of this lesson in my life as I am learning to be content in many situations (and am being stretched in that regard), and as I watch my children grow beyond the reach of what I can control and do for them.
As my children gain more independence it becomes obvious that I can't ensure their happiness, it is out of my control. Perhaps, as a homeschooling mama bear, I am learning this lesson a little later in the game than most.
The great thing about letting go of happiness as our aim is the freedom it brings to everyone around you.
As a family, we want to serve each other in love, but my kids are no more responsible for my happiness than I am for theirs. They don't have to make choices "to make me happy". Of course the irony is that we want to please each other and we do many things for each other because we know it makes the other person happy.
The distinction I think is realizing we're not responsible for other people's happiness. We are only responsible to give from what we've been given.
I just wanted to share this with you in case you're having a hard time letting go of something (say a teenaged child?), or extending yourself in new ways (such as hospitality and friendship), or moving into a new situation. A situation in which you will not be able to control the outcome. Which, may I remind you gently, is life itself.
Releasing ourselves and others from the burden of happiness (I'm responsible for your happiness, you're responsible for mine) brings freedom to our lives and in that freedom we experience the joy that we were seeking in the first place.
I have read many great writer's takes on happiness and contentment and I am not able to recall, leafing through my notebooks or with the handy search function on my computer, the ideas and quotes I have written down over the years. Yeesh. What good is writing down ideas if you can't find them later? Gotta work on that.
So I'm unable to end this with something pithy and wise but I welcome your contribution in the comments. Pithy or otherwise.
Do you feel the burden for other people's happiness? How have you learned to serve and love others without carrying this burden? Do you think this is harder for women and mothers than other people in general?
Personal Growth Skype Chat
Earlier this month I hosted a free homeschool chat via Skype with 10 FIMBY readers. We had a wonderful time. I love FIMBY readers.
I have scheduled my next chat for Friday, September 6th at 4:00 EST. I gave first dibs to the overflow group of the homeschool chat. There are still a few spots remaining. This chat is full.
Please read this description for how these chats work.
To put your name on the list (it's first responded, first served) you must use the contact form here, i.e.: comments on this post "don't count".
Possible topics of discussion for this personal growth chat:
Growth in motherhood, specifically around the themes of surrendering to motherhood and then letting go, again and again, as our kids grow. (Letting go mostly of our preconceived notions, etc. and then of course letting go as our kids grow, which is the place I'm in.) What do we hold onto? What do we release?
Friendships with other women, loneliness and isolation. An expansion or discussion of the themes in this post.
Growth in marriage specifically around supporting each other's dreams and working together to reach goals.
Fear - walking through the fears that hold us back. The fears are always going to be there, lurking in the shadows. So how do we move forward with courage to live the life we want?
The specifics of the chat will be based on the group gathered, responsive to the participants' needs.
Renee Tougas participates in affiliate marketing, including the Amazon Services LLC Associates Program. Whenever you buy something on Amazon from a link you clicked here, I get a (very) small percentage of that sale. See disclosure for further explanation.
Filed Under
Resource Library
You can subscribe to comments on this article using this form.
If you have already commented on this article, you do not need to do this, as you were automatically subscribed.