What I'm into (early fall)
October 12, 2016
One of the things I used to regularly do on the blog was to share links. I did link round-up type posts, I wrote about online resources that I loved, I'd promote work and projects I admired (something I still do).
Sharing links and online resources is what bloggers do, but at some point regularly doing so became both tedious and a distraction for me from what I really want to write; memoir, stories, and thoughts about homeschooling, mothering, marriage, moving, adventuring, making stuff, creativity; in other words, writing about my life.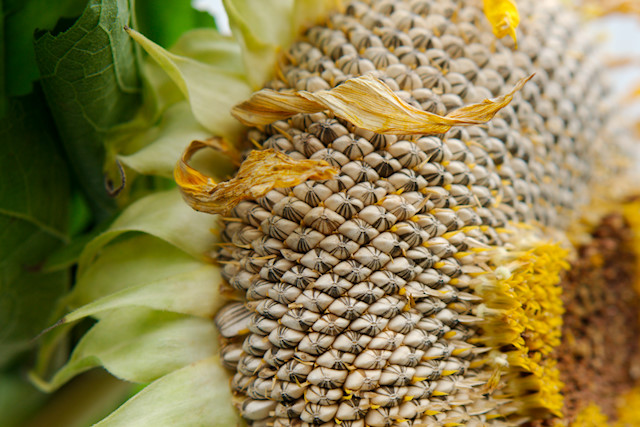 I don't travel the internet all that far and wide. And I'm also extremely loyal. Back when I regularly wrote link sharing posts what I found was that I was linking to the same authors, the same bloggers, same resources. (Case in point, today's posts mentions many of same women I've always followed and mentioned for years.) It seemed like re-hashing the same stuff over and over. My writing feels like that most days anyway, nothing new under the sun. I seem to struggle with the same issues, have the same insights, forget those insights, struggle more and write the whole cycle over and over and over again.
But I've had a growing desire to resurrect the idea of "linky" posts. If not resurrect at least revisit. I have some favorite stuff I want to share, so I'd like to start sharing that with you, today.
I don't know that I'll do this regularly, because if my favorite stuff remains my favorite stuff there's not much new content to write here. But I'm inspired by one of my favorite bloggers, Anne Bogel aka: Modern Mrs Darcy who publishes a regular "what I'm into these days" post. I love those posts.
So here goes.
What I'm into these days:
Modern Mrs Darcy Kindle Deals (and blog)
I already mentioned Anne, but I'll mention her officially here. I adore Modern Mrs Darcy. Anne is one of my go-to sources for books. And I regularly buy books from her Kindle Deals daily newsletter.
I haven't listened much to her podcast because I'm not a huge podcast listener these days. Now that I don't cook every day I don't spend as much time in the kitchen as I used to and so my podcast listening time has decreased. I listen to 2-3 long form podcasts per week, which isn't that many listening hours in the world of podcasts. I am considering adding podcasts to our Friday homeschool co-op commute which would increase my podcast listening time for sure.
Anne's blog is a great place to learn about books and find great books, mostly fiction and novels. For "weightier" books about science, philosophy, religion, and psychology I turn to Maria Popova at Brainpickings for recommendations. Not like I read many "weightier titles" but at least I have a good list going should I venture there! And the place where Anne and Maria overlap, now that is bound to be a good read.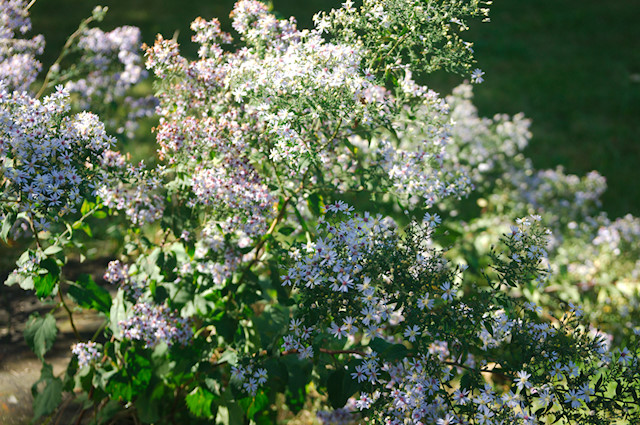 Traveling Mel YouTube Channel
This summer when we were in Montana I finally met Mel. I've known Mel online for years and five summers ago Damien and I stayed in her Livingston, MT home for a couple nights when traveling through the area. Mel hadn't met us in person but she opened her home to us anyway and I've never forgotten that hospitality. And her hospitality has inspired me to share our home in absentia. Sharing does that, inspires more sharing.
Mel is a wonderful person, warm, generous, and kind of quirky in a open-hearted, big sky Montana way. Mel and her filmmaker husband Henry and their two homeschooled kids are headed off for a year long European adventure, and they have a YouTube channel where they share videos of that story, as it unfolds.
Traveling Mel also has a lot of other videos on her YouTube channel. And if you have any plans to visit Montana or the western states you should check out her channel. Mel is an adventurer and traveler and together with Henry she's made a lot of videos about that area of the United States. There's even Polar Bear videos on there (there aren't polar bears in Montana, those videos were shot in Churchill, Manitoba) because of the work Mel and Henry do with Polar Bears International. Cool people, interesting videos.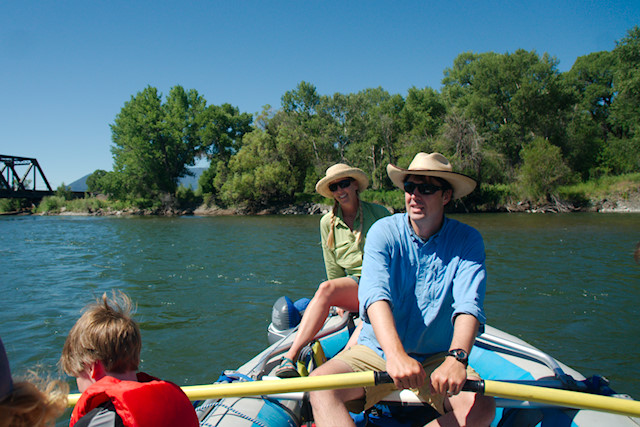 Project Based Homeschooling Newsletter
If you follow my posts at Facebook you'll know I've linked to Lori's newsletter recently and was singing their praises. Since the end of summer Lori Pickert has been publishing a fabulous weekly newsletter that you can sign up for here, you can also find links for all her published newsletters on this page.
Why would you sign up for this newsletter? You'd sign up if you need regular encouragement for the homeschooling/learning/education path less traveled. Or, if like me, you geek on out on ed philosophy. Lori's writing is meaty. It gives me lots to think about and digest. Lori asks questions and doesn't answer them for me, she doesn't gloss over ideas or write sound bites and I appreciate that.
Sometimes people will email me and ask if I'm still homeschool coaching. I still do that, on the rare occasion. I don't advertise it because I have very little time for it and I want to spend my energies on a homeschool-related writing project instead. (Basically I'm attempting to write through the accumulated advice, wisdom, and perspective that I offer in coaching.)
Here's a little nugget from that, and something you'll hear echoed in Lori's writing: it's not about the math program you use, or the detail you're hung up on. Homeschooling is an expression, a living out of your values and beliefs, about the meaning and purpose of life itself. And when homeschoolers are experiencing tension and discord, fear, stress about the curriculum they're using, worried if they're "doing it right", etc. you don't fix that problem by applying a bandaid solution: a schedule change, a different math program. Those experiences, and they happen to all of us, are opportunities to ask yourself if what you do every day with your children, if the tone and tenor of your home, and if your attitude in the learning process lines up with your beliefs about life itself. Because the friction usually comes from a disconnect, or misalignment of some kind between our beliefs and our actions.
Lori writes about that kind of stuff (not necessarily in those words), which for me is the heartbeat of the journey of homeschooling. Our kids graduating and becoming productive citizens is not the heartbeat of the process. Of course they'll graduate or integrate back into the "system" when necessary. The real issue for me is this: is this path we're on a true expression for our family, for our children, for ourselves, of what we believe about life, about the learning, about relationships?
Ok, so that got a bit long. You can tell I haven't written a good homeschooling post in a while. I have some build up. If you want to chew on ideas that like go read Lori's newsletters.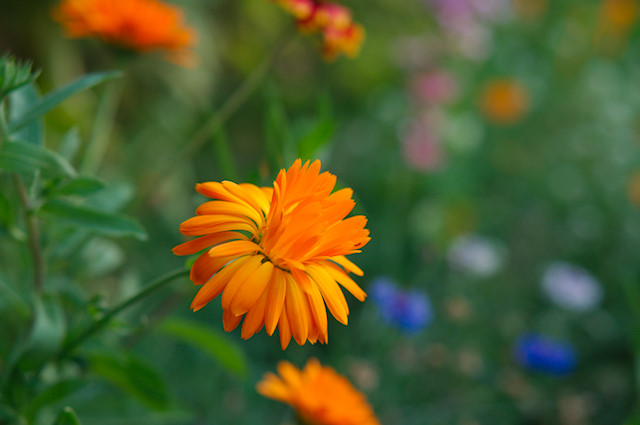 The Vintage Remedies Learning Center
Last winter our family got really sick. First, the kids and I got the flu. Then, the kids got secondary infections and complications from having a compromised immune system. I felt woefully ill-prepared. I wrote about that here. And I vowed that this winter, I'd be ready. I was going to study, re-learn, remember, find the resources I needed, re-stock my remedies and feel confident about their evidence-based use cases (in software and systems engineering speak) or indications (in herbal speak).
To that end I bought the Herbs & Essential Oils Super Bundle in the spring. I have used so many of the resources from that bundle. If they do a flash sale of that bundle I will be sure to mention it here again because I have gained so much from it, way more value than what I paid.
And a big part of that value is in the Herbs & Oils: Beyond the Basics course from Vintage Remedies. What a great course! (Again, the price I paid for the bundle was a fraction of the value of this course alone.)
This course is taking me beyond cold and flu preparation, though I'm learning about that also. I am so impressed with The Vintage Remedies Learning Center and specifically Jessie Hawkins, PhD(c) evidence-based teaching. (I think the name "Vintage Remedies" is ironic because although herbalism is grounded in hundreds of years of folk wisdom and experience, this course is grounded in science and because of that, it speaks my language.) I know there are several well regarded online herbal schools and training courses available these days. I don't have experience with those, but I have experience with this learning center and I love it.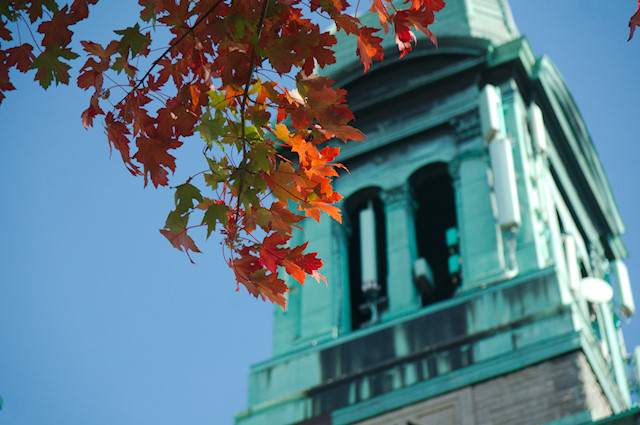 The Kids Should See This
I'm not a big watch-random-videos-on-the-internet person. Perhaps its my generation, or just my preference. I will watch videos as part of courses or workshops (see above and below), as something that is scheduled into my day, but videos people post to Facebook, etc? Not so much. But my kids love short videos sprinkled through their day.
I don't know how I stumbled across The Kids Should See This. It's not just for kids but man, did they nail it with this title. I don't know how many times Damien and I have said that exact thing when we come across an inspiring video (he comes across more inspiring stuff than I do), "the kids should see this".
You could build a homeschool curriculum, a day's lesson, a self-directed project, however it is you homeschool, from these videos. You could get lost on this site. I prefer to have five videos delivered to my email each week.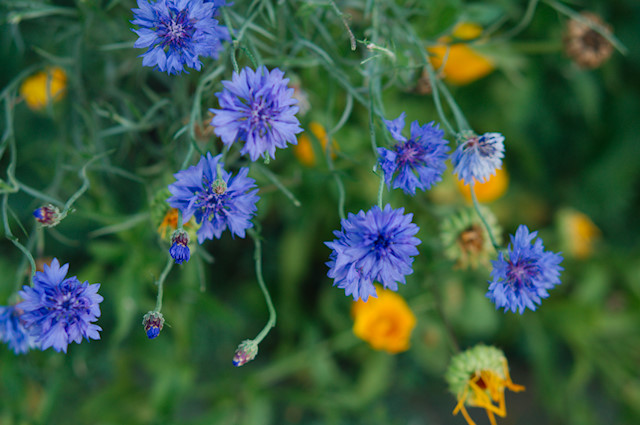 Lisa Grace Byrne Productivity and Wellbeing video series
I'm not going to repeat all the positive things I've said about Lisa on my blog over the years. I adore her work. In September Lisa published a series of four videos on the topic of productivity and well-being.
For several years now I have avoided "productivity" themed books, blogs posts, etc. like the plague. I'm tired of our society's drive for growth and productivity, that success is always measured with an upward trajectory. This isn't a sustainable model for a planet with finite resources and it's not sustainable for me personally.
I don't rail against the idea of productivity as doing our jobs well. I rail against the idea that we must be more productive so we can do more and more and more...
Intuitively I have been pulling back from productivity-hack and higher achievement messages for a while. And then when I started to understand how Enneagram type 6's (which is my type) move to integration or growth, in other words, become healthier people, this made total sense to me. (This may have opened a can of worms, but that's ok, if you don't track with all of this feel free to discuss in comments.)
For me, movement in an achievement-focused direction makes me stressed-out, it doesn't energize or invigorate me, it's draining. Having recognized that, I tend to question things with that focus because it doesn't work for me. It doesn't mean the message is wrong or not helpful for some folks, it just isn't so helpful for me. Becoming achievement-focused (for lack of a better word), doesn't help me achieve more. Being grounded in the here-and-now is a much better practice for me. This sounds vague, I know, I don't mean it to be that way, but this little section is supposed to be about Lisa's videos, not a post on the Enneagram so I have to leave it at that. But if you want to talk Enneagram in the comments I'd love to do that.
So... back to Lisa's videos. I was a little hesitant at first to watch them because "productivity" was in the title. (I know, I have some issues.) But I needn't have worried. In classic Lisa Grace Byrne style, Lisa delivers science, sound strategies, and compassion in teaching women how care for themselves as they care for others. I especially identified with video three, as my morning routine is very important and tuning into the Spirit is a big part of that for me.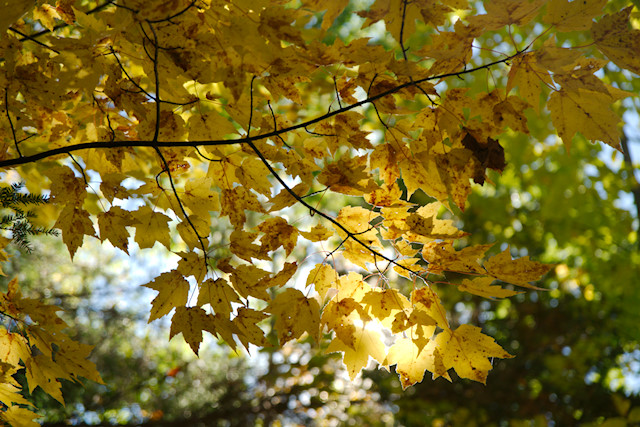 Whole Foods Freezer Cooking by Heather Bruggeman
Technically, I'm not "into" this yet because it hasn't started.
I'm mentioning it here as a reminder you still time to sign up for the class. A blog reader (thank you Nikki) gifted me with the bring-a-friend option Heather offers right at the beginning of registration, so I'll be joining again this time around. Yay! This past winter you heard me sing the praises of this class. It was a life-saver for me. I'm looking forward to it again though I don't think I'll be doing as much freezer cooking this winter as last because the kids are once again part of the supper-time cooking rotation. Double Yay!
Heather's classes bring together such a great community of women. I'm excited to a part of it again.
Well, it was fun to share with you some of the resources I'm really enjoying these days. I'm not sure if this will be a regular thing on the blog or just random. I have a few more things I wanted to tell you about, but I'm saving those for next time. So I guess there will be a next time, and after that, we'll see.
What online courses, blogs, resources, apps, podcasts are you into these days?
This post has affiliate links.
You can subscribe to comments on this article using this form.
If you have already commented on this article, you do not need to do this, as you were automatically subscribed.