What fall teaches me
October 14, 2013
The blue jays arrived last week. First one. Then another, and another. Visiting our bird feeder, landing like fighter jets onto an aircraft carrier to fill their crop with black sunflower seeds.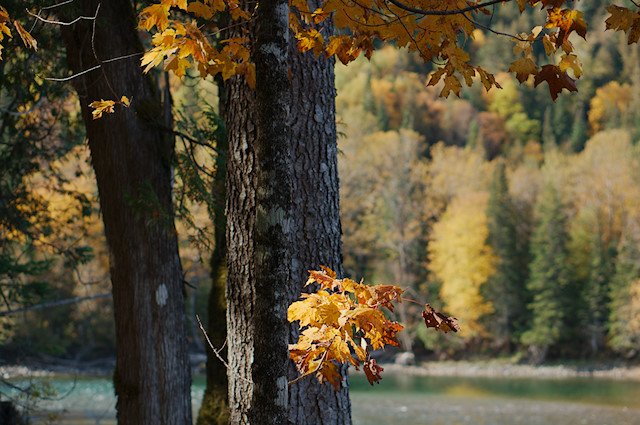 Their blue feathers brilliant against October's golden hue.
In the mornings I go for a walk along the river that rushes through the mountain valley where we live.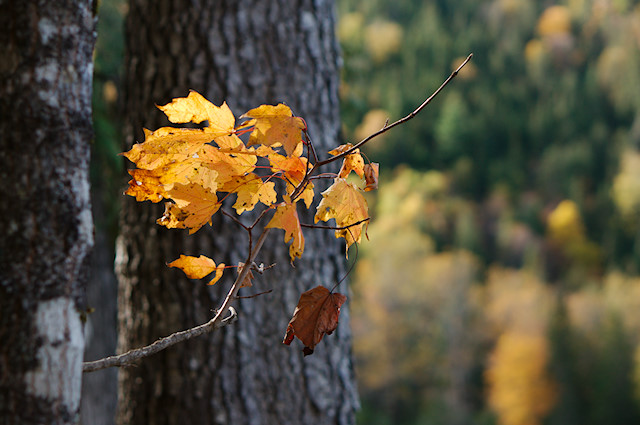 Each walk for the past couple weeks I have photographed this particular constellation of leaves as they have turned first red, then orange-tinged-red, and finally tawny brown. One lone leaf is all that remains now, still clutching the slender branch.
The ephemeral bright beauty of fall reminds me again of what autumn always teaches me:
This too shall pass; both the good and the bad.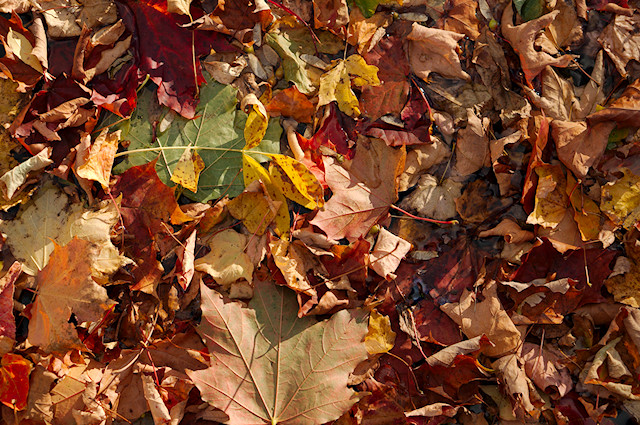 In this case it's the beauty that will pass, has already passed. By the time we are home, after celebrating with my parents this week, my morning walks will be in a different landscape. One of stark tree trunks and crunchy forest floors.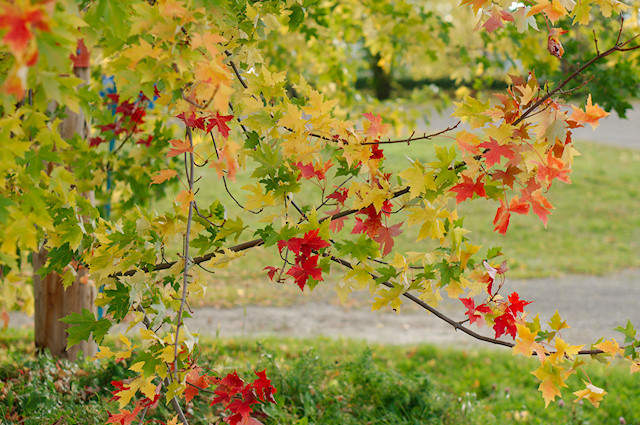 What this means to me is that I need to make the most of this present moment. The things that really matter to me (which will be different than what really matters to you) I must do. Now.
This is not about "doing it all". I have no illusions about that. And this is not about being super woman or super anything. This is about not delaying the actions and decisions I must make to squeeze the very most from what Mary Oliver calls my, "one wild and precious life".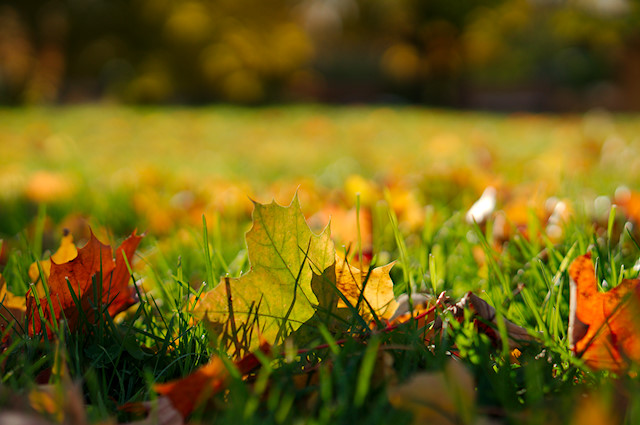 Squeezing the very most from my one. precious. life. does not mean do.do.do. I can't operate that way.
I want to read every day, preferably in the afternoon sunshine. I want time to sit and drink tea. Time to think and write. (I used to want time to craft but now I pour those energies into writing). I want time to casually hang out with people, usually my family.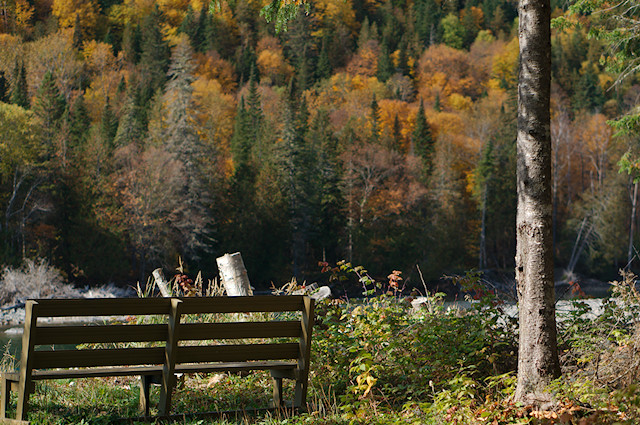 The kids often join me for my daily walk. In spite of the beauty awaiting me just outside the door I have force myself to leave the house.
It is tempting for me to organize, do blog maintenance, micro-manage my "online presence", clean the kitchen, etc. I have found those those things will get done (or not) but I have to guard my outdoor exercise like a jealous lover to make sure I honor this need of mine.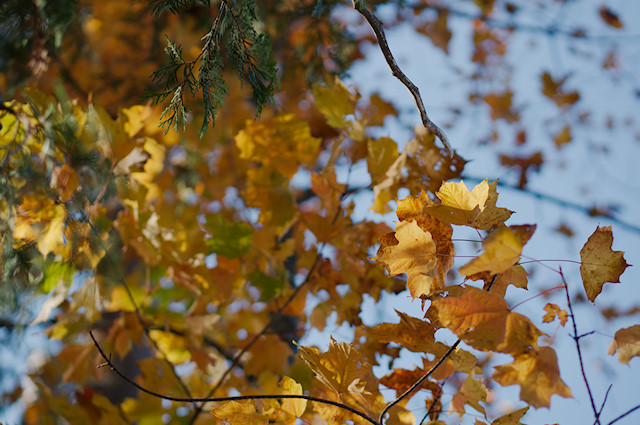 I didn't used to be so mindful of this but a bout of SAD last winter helped shift my priorities into place.
What do you need to start guarding like a jealous lover? What priorities do you need to shift?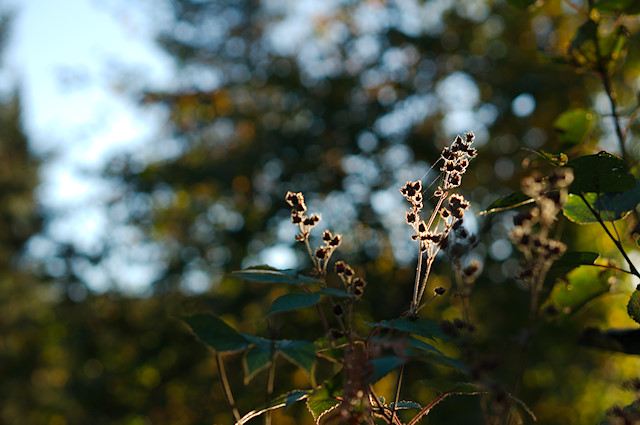 Don't put aside the needful things in your life for the surface maintenance stuff.
I know that the maintenance must be done. My preferred method of managing this is to be continually evaluating practices in my life that needlessly complicate living. The things I buy, how I spend my time, etc. (Some would call this simplifying or intentional living). This practice helps me to minimize the maintenance but of course maintenance is simply part of life. It will always be there.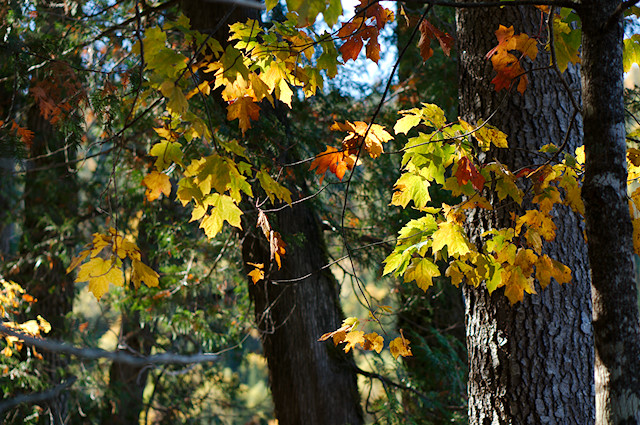 And because it will always be there give yourself the permission to enjoy the things that won't.
Renee Tougas participates in affiliate marketing, including the Amazon Services LLC Associates Program. Whenever you buy something on Amazon from a link you clicked here, I get a (very) small percentage of that sale. See disclosure for further explanation.
Filed Under
Resource Library
You can subscribe to comments on this article using this form.
If you have already commented on this article, you do not need to do this, as you were automatically subscribed.