Welcome February ~ Time to mix it Up
February 1, 2010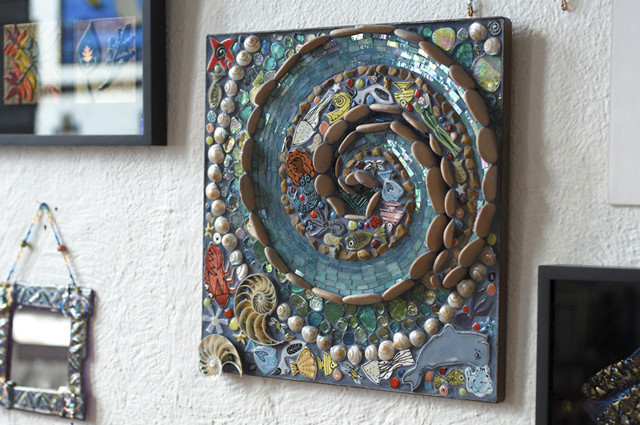 Right around now is the time of winter when our days at home together seem more claustrophobic than cozy. I know you all know what I'm talking about.
I like that I've worked this homemaking gig long enough to recognize what this season brings and to make adjustments instead of sticking to the schedule with a (barely) grin-and-bear it mentality.
In years past February would kind of sneak up on me. January would be a great month of post holiday cleaning, organization and home making projects and I'd expect February to follow suit. But February never did as I expected.
My enthusiasm for what worked in January would wane as the days dragged to March.
It's the same with homeschooling.
We start fresh in January after almost a month off for crafting and celebrating - Thanksgiving, birthdays and Christmas. I'm usually jazzed about something new in our weekly learning routine and think this energy will carry me right on through till Spring. Silly me.
What I've learned is that sticking to my schedule doesn't carry me through the doldrums of February but mixing it up a bit does.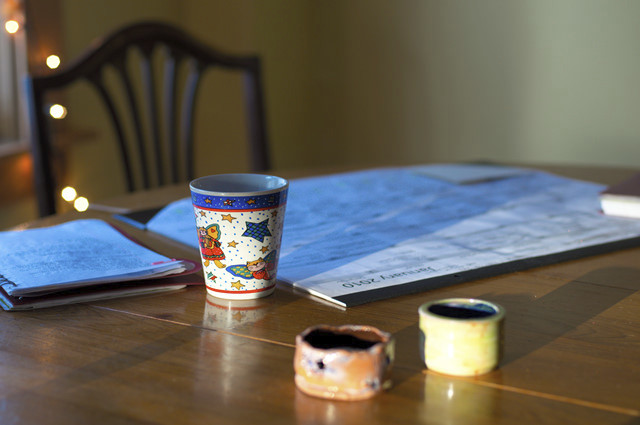 In anticipation of this we're planning a few things to help us enjoy and appreciate this month, not just get through it.
Winter backpacking & camping - Last year was the first time we did this and we loved it! You can read more about that experience here and here.
Field trips - I don't usually organize or do too much of these but I have a couple in the works for February and one for March. Places we want to visit? The local museum which we've never been to and a fiber farm to see animals, buy rovings and make something soft and felted.
Lunch at the library - Our library has a new cafe. Others have come and gone, maybe this one will stick around. We don't eat out for lunch hardly ever but February calls for a little treat for one of our weekly library visits.
2 walks per week with the kids - This one is a bit harder for me to do since I am actually giving up some writing time and shifting other commitments to make it happen. But my body needs this! This is the time of year I notice the absence of gardening and summer activity. I'm active every weekend with my family but I need more exercise during the week, both for physical and mental health. I think we'll all be happier with this extra exertion.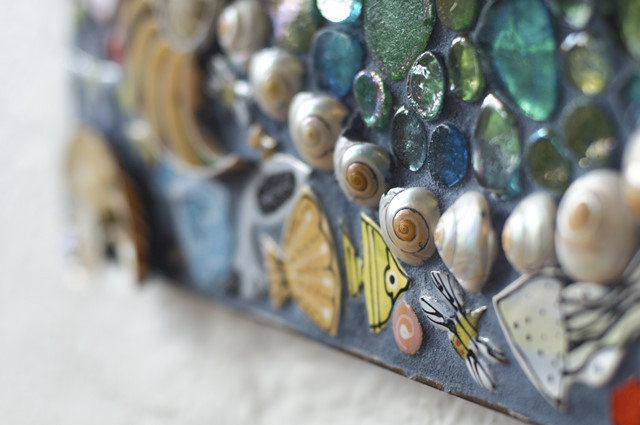 (The beautiful mosaic artwork in this post is by Carrie Bracker. The kids and I ohhed and ahhed over her work on a trip we made this week to our favorite glass art gallery.)
I have a few other ideas floating around my noggin but nothing in the schedule yet. So they may or may not happen. And I just remembered my folks are visiting after going winter camping with us so that will mix it up a bit also.
What about you? Do you have anything different planned for February?
Renee Tougas participates in affiliate marketing, including the Amazon Services LLC Associates Program. Whenever you buy something on Amazon from a link you clicked here, I get a (very) small percentage of that sale. See disclosure for further explanation.
Filed Under
Resource Library
You can subscribe to comments on this article using this form.
If you have already commented on this article, you do not need to do this, as you were automatically subscribed.